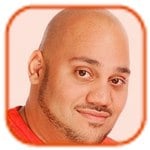 Posted by Andru Edwards Categories: Celebrities, Fashion Designers,
Melissa McCarthy has revealed designers refused to make a dress in her size for the Oscar awards in 2012.
The Bridesmaids star, who has just created a line of plus-size clothing for women, admits a number of high-profile designers snubbed her request for the glamorous event.
"Two Oscars ago, I couldn't find anybody to do a dress for me. I asked five or six designers - very high-level ones who make lots of dresses for people - and they all said no," the star said in the July issue of Redbook.
Despite being busy with her new fashion venture, the 43-year-old actress has also been juggling her family life, and admits her marriage with Ben Falcone couldn't be better: "We have a great marriage." The couple, who tied the knot in 2005, haven't let their high level of fame change their relationship because the most important thing to them is their two daughters Vivian, seven, and Georgette, four.
Click to continue reading Melissa McCarthy Snubbed by Designers for Oscars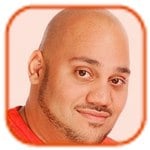 Posted by Andru Edwards Categories: Celebrities,
Winona Ryder once wore a $10 dress to the Oscars.
The Girl, Interrupted star is an avid bargain hunter and lover of vintage clothes, and is also not afraid to recycle outfits she has previously worn to events. "Most of my wardrobe is vintage and I've worn dresses to the Oscars that I got for $10. At Sean Penn's last Haiti gala I wore this vintage dress that I'd worn to a film premiere in 2005. I know that's kind of a no-no in the fashion world, but why wear something just once if you love it?" she told Red magazine.
The 42-year-old actress rose to fame in the mid 80s while she was still a teenager and had continuing success in her 20s, which she says made her 30s hard, as her young looks meant she didn't always get picked for the roles she wanted: "My early thirties were rough. I went through stuff that I would have gone through, and probably should have gone through much younger, but I had spent my twenties working. Even when I was the right age for older roles, people thought of me as being younger. It was tough because I'd had so much success in my early twenties."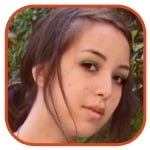 Posted by Robin Paulson Categories: Celebrities,
Angelina Jolie and Brad Pitt must think that couples who dress together are those who stay together...
The A-list couple were spotted on the BAFTA red carpet today wearing tuxes. While Angie's was clearly more suited for feminine wear (plunging neckline, 3/4 sleeves, see-through blouse, and undone bowtie hanging around her neck), Brad opted for a fairly traditional look. Is their matching formal wear adorably and fashionably cute or just downright annoying?
(Check out more questionable fashion looks here.)
Read More

| People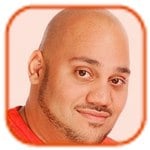 Posted by Andru Edwards Categories: Celebrities,
Kristen Stewart is still embarrassed about an outfit she wore when she was 11.
The Snow White and the Huntsman star still smarts when she thinks about her styling at the premiere of 2002's Panic Room - one of her early movies - which consisted of a long black trench coat over a green dress and blocky trainers.
"My biggest fashion regret? I think the pictures that they took at the premiere of Panic Room. It's like a popular image to show from when I was younger, you know, like, 'She was a kid!' And I look at that and I'm like, 'Oh... my... gosh.' It shouldn't be embarrassing because I was so young. But it doesn't even matter how young you are, you're just so, so embarrassed," she said.
Kristen, now 23, admits she was "completely goofy" as a child, and even hates her hair in the pictures. "I had like these baby hairs and I was being weird about them, so I was like, 'I'm just gonna cut them off.' And I had like these little things like poking out from under my hair and behind my ears, and a ridiculous outfit. I did not know how to get dressed up at that age at all, I didn't even know what I liked. I was just like completely... a goofy kid," she added.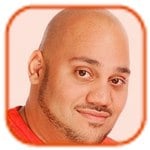 Posted by Andru Edwards Categories: Celebrities, Fashion Designers, News,
One of Beyonce's biggest fans has offered to buy the dress she wore to the Grammy Awards for $250,000.
The "XO" hitmaker, who caused controversy with her steamy performance at the ceremony in Los Angeles on Sunday night, wore a white and sheer gown by Project Runway designer Michael Costello on the red carpet and he is currently debating whether to sell the delicate ensemble.
"There's a guy who's an obsessive Beyonce fan who offered us $250,000 for the dress. It's crazy. I'm debating. I want to keep it! It's a dream come true," he told People.com.
Michael made six dresses for the 32-year-old star for the event and previously admitted he was wowed by her "tiny, amazing" body. The blonde beauty, who is married to rapper Jay Z with whom she has a two-year-old daughter Blue Ivy, reportedly dropped 70 pounds in recent months after following a largely vegetarian diet. Once known for her curvy figure, Beyonce is now said to be a size 2.
Click to continue reading Beyoncé's Dress to Sell for $250,000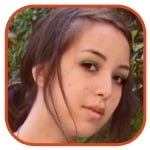 Posted by Robin Paulson Categories: Celebrities, Editorials, Fashion Designers, Hairstyles, Health & Beauty, Models, News,
+ Just as Christian Louboutins are known for their red heels, Sarah Jessica Parker is setting her own shoe trademark: grosgrain ribbons stitched to the back of the heels. The Sex and the City actress - who made Manolo Blahnik and Jimmy Choo household names - talks freely about the inspiration and production of her own shoe collection (which Blahnik had a hand in designing himself!).
+ Despite being the latest Pantene Pro-V spokesmodel, Gisele Bundchen admits that her hair is constantly brushed by other people in her career that she doesn't even own a hairbrush. So, ladies: brushes are so passé these days.
+ While here at ChicDish we released the previews of Miu Miu's Spring/Summer 2014 campaign - which features Elizabeth Olsen, Elle Fanning, and Lupita Nyong'o - the label put out more ads featuring the actresses (as well as some featuring Dark Shadows actress Bella Heathcote). Check them out here!
Click to continue reading Items Du Jour: SJP Talks Shoes, Gisele's Hair Secret, More Miu Miu S/S '14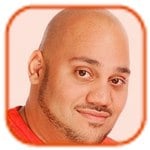 Posted by Andru Edwards Categories: Celebrities, Health & Beauty, News,
Gabourey Sidibe has dismissed criticism of her appearance at the Golden Globe Awards on Sunday.
The plus-sized actress - who shot to fame with her Oscar-nominated lead role in 2009 film Precious - was subjected to mean comments about her weight on Twitter after walking the red carpet at the Hollywood awards ceremony, but she was able to laugh at her critics.
"To people making mean comments about my GG pics, I mos def cried about it on that private jet on my way to my dream job last night. #JK [sic]," she wrote on her Twitter.
The 30-year-old star - who sported a floor-length silver gown to the Golden Globes - was praised for her witty response to the criticism, with nearly 25,000 people retweeting her message. "Yay! Everyone is so wonderful and supportive of my shade! This might be a problem down the line. Thank you! #notmyjetthough #imnotthatfancy [sic]," she added.
Click to continue reading Gabourey Sidibe Laughs Off Golden Globes Weight Jibes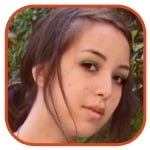 Posted by Robin Paulson Categories: Celebrities,
"I want to go a little bit more Sofia Vergara, if she were an awkward German girl... [My stylist Erin] helps guide me. Sometimes I'll do that thing where I'm like, 'Oh, I want to wear the weirdest dress on the rack!' She's like, 'Greta... it's just going to make you look weird.' Sometimes I do it anyway, and she's like, 'Seriously, what did I just tell you!'"
- Frances Ha actress Greta Gerwig shares her red carpet style thought process.
(Make sure to check out other notable quotes.)
Read More

| People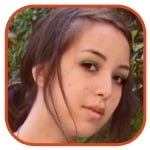 Posted by Robin Paulson Categories: Celebrities, Health & Beauty, News,
Yes, you sadly read that title correctly: Jennifer Lawrence has come out and said that what was probably her best The Hunger Games: Catching Fire red carpet look was not her favorite!
"I think any time a girl has to show her thighs it's never going to be her favorite look," she said on Good Morning America.
Although I usually eat up Lawrence's quotes, I'm still reeling from this one, considering she looked nothing but breathtaking and badass all at the same time in her Dior Haute Couture gown. Perhaps because she took a moment to realize that the dress was amazing, as she quickly clarified: "I loved it, I loved the dress -- if someone else wore it. It's hard for any woman to look at a picture of herself and [like it]."
Oh say it isn't so - our great defender of body positivity has let societal body pressures get to her when it came to this particular red carpet look. Let's hope she realizes that she's beautiful no matter what her thighs are and that she can definitely pull any gorgeous frock off with her adorable pixie cut!
Read More

| Us Weekly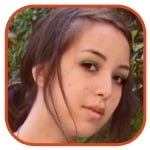 Posted by Robin Paulson Categories: Celebrities, Fashion Designers, Hairstyles, Health & Beauty, Models, News, Sales,
+ Known for her famous, full eyebrows, Cara Delevingne probably shocked some of her brow worshipers fans when she admitted that she's willing to do anything for a film role - including shaving her head and eyebrows!
+ Ever dream of being Victoria Beckham? Well you can at least get married like her, as her gold wedding crown is up for auction for around $32,000.
+ Jennifer Lawrence looked fabulously gothic chic in a Christian Dior gown at the Paris premiere of The Hunger Games: Catching Fire. Unfortunately it looks as though her co-star Elizabeth Banks should've borrowed Lawrence's stylist for the event...
+ Miranda Kerr apparently doesn't know what her own body looks like, as she denies knowing an image of herself she posted was heavily-Photoshopped, claiming that she had no idea that the photo was altered.
Click to continue reading Items Du Jour: Cara Would Shave Her Brows, Buy a Beckham Crown
© Gear Live Media, LLC. 2007 – User-posted content, unless source is quoted, is licensed under a Creative Commons Public Domain License. Gear Live graphics, logos, designs, page headers, button icons, videos, articles, blogs, forums, scripts and other service names are the trademarks of Gear Live Inc.