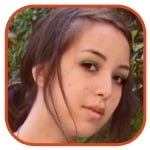 Posted by Robin Paulson Categories: Celebrities,
Making an appearance at the launch event for Lady Gaga's latest fragrance, Fame, Paris Hilton apparently looked to both Madonna and the Roman gladiators when she put together this ensemble. So is Paris' dress chic in a dramatic and structural Gareth Pugh way, or is it just downright trying too hard to fit into Lady Gaga's event?
(Check out more questionable fashion looks here.)
Read More

| E! Online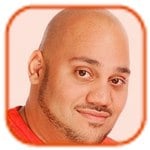 Posted by Andru Edwards Categories: Celebrities, Health & Beauty,
Paris Hilton expresses her "changes" in scent. The socialite's 15th fragrance, Dazzle, launches next month and she loves her perfume collection because she believes they reflect her personality.
"Creating a new fragrance or two each year has been a great way to express the changes I have gone through. Now I have a whole wardrobe of them to choose from, from light and beachy to mysterious and sexy," she said.
Paris - who has an additional 16 product lines - has generated $1.5 billion in sales with her fragrance collection, which is distributed by Parlux, but she admits she never expected it to be so successful: "What started out as just an interesting experiment became a real business very quickly. Every one of the scents I have done is still on the market somewhere. I will keep providing Parlux with new inspirations and will continue to visit our customers around the world."
Despite her busy schedule, Paris insists she is "very involved" with every aspect of creating her fragrances and particularly enjoys promoting her work.
Click to continue reading Paris Hilton Express Changes with Her Perfume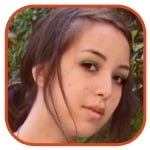 Posted by Robin Paulson Categories: Celebrities, Editorials, Fashion Designers, Models, News,
-- Natalie Portman is stunning in her Christian Dior ad for the fragrance Miss Dior. Knowing that she's an animal rights activist, I can't help but feel reminded of the "I'd Rather Be Naked" campaign...
-- Sasha Pivovarova returns to Miucci Prada's fashionable arms in her Miu Miu Spring/Summer 2011 ads, shot by Mert and Marcus.
-- Take that, Blake! Not to be outshined by her Gossip Girl co-star's Chanel gig, Leighton Meester strikes a pose for Missoni. When there's a will to do high fashion, there's a way.
-- Lindsey Wixson gets in front of Terry Richardson's lens for Opening Ceremony's Spring/Summer 2011 lookbook. Apparently, Terry can do cute and adorable without being sleazy.
-- Speaking of Richardson, Paris Hilton (remember her?) posted a picture of the two on her Twitter, propagating the news that she's going to be in a Vogue editorial -- Vogue Turkey, that is.
Click to continue reading Items Du Jour: Natalie for Dior, Sasha for Miu Miu, Leighton for Missoni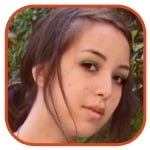 Posted by Robin Paulson Categories: Celebrities, Editorials, News,
It's one thing to embrace color in the summer months. It's a whole other thing when you slightly resemble a bizarro, boho clown like Paris Hilton.
While her headpiece and necklace can be put to better use, her rainbow-striped dress looks like remnants of a child's bed sheets. She used to walk runways and has a fortune that could easily buy her a good stylist (or at least a friend who should have honestly told her not to walk out in public like this)—there's simply no excuse for this.
(Check out more fashion wrongdoers here.)
Read More

| Daily Mail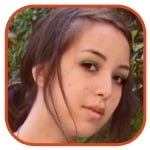 Posted by Robin Paulson Categories: Celebrities, Editorials, Fashion Designers, Fashion Shows, Health & Beauty, Models, News, Rumors,
- After all of his critically well-received runway shows, Gareth Pugh is finally set to open his first store next month in Hong Kong. In China—really?
- Miranda Kerr continues on her path to high fashion domination with her i-D cover, in whichshe looks like an extraterrestrial version of Coco Rocha.
- Christina Aguilera explains why she loves latex, despite the fact that she's not wearing it (or much of anything, actually) on her latest GQ cover.
- If Kim Kardashian can do it—how about you? The Beauty Bean founder wants to initiate Makeup-Free Mondays. Will you be showing off your natural, fresh face to your co-workers?
- More pictures from inside German Vogue feature pregnant Claudia Schiffer, shot by Ellen von Unwerth. The 39 year-old model is making a certain few young, celebrity moms look pretty bad.
- Hold the burger, please: Paris Hilton kicks her fast food habit to make way for her bikini body. Now you know what the heiress has been up to lately!
Click to continue reading Items Du Jour: Miranda Goes High Fashion, Christina Loves Latex, and Terry in Hot Water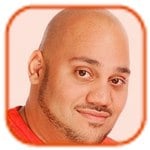 Posted by Andru Edwards Categories: Celebrities, News,
Lady Gaga is Paris Hilton's style icon.
Hotel heiress Paris has revealed she is in awe of the outrageous stage outfits the "Bad Romance" singer manages to "pull off" and would love her own wardrobe to be as adventurous.
She Tweeted, "Dancing to Lady Gaga. Her outfits are so amazing! She is such a style icon! No one can pull it off like she can!"
The 28-year-old socialite - who is known for her own choice in skimpy clothing - was at the eccentric singer's Nokia Theatre Los Angeles Live concert a few nights ago. Throughout the show, Paris, posted several photographs of the blonde performer and praised her on both her appearance and her vocals.
"Lady Gaga looks so Hot! Love her! At Lady Gaga concert, sooo sickkk!!(sic)"
Before she headed off to the sell-out show, Paris made a special effort to dress up for the "incredible" evening and spent extra time on her appearance: "Getting ready to go to the Lady Gaga Concert tonight! So Excited!! I heard the show in incredible!!!!!(sic)"
(FYI - You can also follow Chic Dish on Twitter.)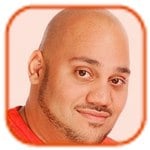 Posted by Andru Edwards Categories: Celebrities, Health & Beauty, News, Sales,
Although known for her princess style and love of sparkles, Paris Hilton says she's a tomboy.
The socialite says that despite her glamorous, party-loving image, she has a secret active side and claims she is "totally different" away from the cameras.
"I still am a tomboy. I love to go fishing. I love sports. I used to play ice hockey. You know, I think people only see the glamour and the parties, but when I'm at home I'm completely different."
Despite her comments, Paris' mum Kathy says the star is a "hair fanatic" and only launched her range of hair extensions because she couldn't bear being without her favorite luxuries on The Simple Life.
"She's a hair fanatic. That's why with The Simple Life she decided to do those hair extensions, because she went crazy thinking 'I'm going to be without a blow-dryer for four weeks!'" Kathy said.
Paris' latest products are The Celebrity Styler flat iron and Ultimate Brush, which her sister Nicky says would have been ideal for her to work on. She told People, "She's always loved experimenting with different makeup and hairstyles, so I think this product is a lot of fun for her."
© Gear Live Media, LLC. 2007 – User-posted content, unless source is quoted, is licensed under a Creative Commons Public Domain License. Gear Live graphics, logos, designs, page headers, button icons, videos, articles, blogs, forums, scripts and other service names are the trademarks of Gear Live Inc.