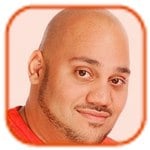 Posted by Andru Edwards Categories: Fashion Designers, Fashion Shows, News,
After about a month of speculation, Giles Deacon has now been confirmed as Emanuel Ungaro's new creative director.
The British designer will replace Estrella Archs at the French fashion house, with his debut collection being presented during Paris Fashion Week in October, and he is confident about his new role.
"Yes, I'm totally aware and respectful of the pressure but at the same time, I've run my own business for eight years and worked in lots of places. I think as soon as you start worrying and thinking about that too much, you're not concentrating on doing good work, which is the most important thing."
Deacon - who is likely to stay away from the catwalk for the first two seasons - will continue to produce his own line and wants to bring his own touch to Ungaro.
"I obviously don't want to infringe upon my own line, but I like things that are very feminine, lots of color, great prints, great quality, some unusual cuts. All of those things that I like in the world of fashion design I'm going to bring to what I feel is appropriate for the Ungaro woman."
Click to continue reading Ungaro Hires Giles Deacon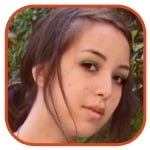 Posted by Robin Paulson Categories: Celebrities, Fashion Designers, Fashion Shows, Health & Beauty, Models, News, Rumors,
- At last night's big Belvedere Pink Grapefruit event in New York, Ashley Olsen revealed that a certain city across the pond will be the inspiration for the pair's next Olsenboye collection. That's nice and all, but I'd really appreciate if they'd concentrate on getting the line out of JCPenney.
- While it may not be London who calls for Zac Posen, Paris has caught the American designer's eye. Posen, who has been unhappy with how New York critics have treated him during fashion week debuts, says that he wants to show in the city of love because "they understand my clothes."
- With a slew of dark looks lately, Lady Gaga performed at the Rainforest Fund's 21st Birthday Celebration in an all-white custom Calvin Klein creation. She even wore a light gray wig to match!
- As her younger sister Georgia Jagger steams up the latest Chanel ads, model Elizabeth Jagger is contemplating full-on nude spreads now that she's getting older. Has she seen Helena Christensen and Claudia Schiffer lately?
- There's a new bag in town, and it's called the Schitbag. If only I made these things up. I'm almost tempted to buy it simply to tout the fact that I have a fashionable schitbag.
Click to continue reading Items Du Jour: Olsens Look to London, Zac Looks to Paris, and Rodarte on Daytime TV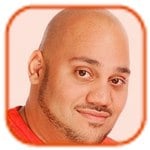 Posted by Andru Edwards Categories: Fashion Designers, Fashion Shows, News, Rumors,
Drama continues to ensue at the House of Emanuel Ungaro as designer Estrella Archs quits.
The chief designer decided to leave her position at the French fashion house, citing "irreconcilable differences," and now wants to concentrate on her own label. Her spokesperson said:
"Estrella Archs announces that she has left her job as chief designer of Emanuel Ungaro due to irreconcilable differences related to the creative direction of the brand. Estrella Archs will continue developing her own brand, established in 2007, and presenting her collections in the Paris Fashion Week."
The fashion house are now looking for someone to replace her, with British designer Giles Deacon said to be the favorite.
Estrella's departure comes hot on the heels of Lindsay Lohan parting ways with the company after she was brought in as artistic adviser. Her debut collection was critically panned and she wasn't involved in the range which was showcased at Paris Fashion Week earlier this year.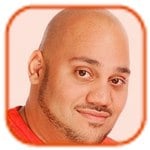 Posted by Andru Edwards Categories: Celebrities, Fashion Designers, Fashion Shows, News,
Sir Paul McCartney was in the front row as daughter Stella showcased her latest collection at Paris Fashion Week.
The Beatles legend and his girlfriend Nancy Shevell proudly looked on as the designer wowed the audience with her simple but elegant designs from her Fall/Winter 2010 range in the French capital. The show was dedicated to the late Alexander McQueen, and Stella worked all the season's hottest trends - blacks, greys and block neon colors - into wearable designs.
Click to continue reading Stella McCartney Reveals Fall/Winter 2010 Collection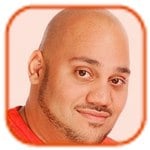 Posted by Andru Edwards Categories: Celebrities, Fashion Designers, Fashion Shows, News,
Alexander McQueen's last-ever collection has been shown in Paris. The low-key showcase of the designer's final work was shown to a small group of people and received a positive reception from the assembled journalists and employees.
The show, which was originally intended to take place in the Conciergerie, a former prison, was backed by the sepulchral 17th-century choral music Alexander had listened to while creating the collection, which consisted of high-necked, close-fitting satin dresses accessorized with high-heeled carved gold shoes and thigh-high boots.
Click to continue reading Final Alexander McQueen Collection Unveiled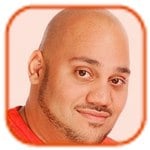 Posted by Andru Edwards Categories: Celebrities, Fashion Designers, Fashion Shows, News, Rumors, Sales,
UPDATE: According to WWD, Lohan reportedly said, "I don't work for them [House of Emanuel Ungaro] anymore."
Is there still a future in high fashion for Lindsay Lohan? According to the label, Lohan was "not involved" with the latest Emanuel Ungaro collection.
The actress was the artistic advisor for the French fashion house, but rumors are now rife she has been axed from her job after she failed to have any input for their latest designs, which were showcased at Paris Fashion Week.
Speaking about Lindsay, who was not present at the last week's show, the brand's owner Asim Abdullah told WWD, "She's not involved in this collection." Last year, Ungaro's then CEO Mounir Moufarrige slammed rumors Lindsay was to be axed after her debut collection was a critical flop: "As we speak, she is in New York in shoots with Ungaro. The decision to appoint her was controversial, but then fashion is controversial anyway, and you need some novelties and you need to test some new ideas."
Lindsay - who has her own fashion line 6126 - has previously admitted being associated with her can have negative consequences. The 23-year-old star said, "I'm the first to say that in certain situations, my name will cheapen things because that's what people have made of it."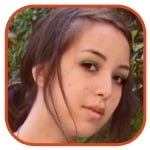 Posted by Robin Paulson Categories: Fashion Designers, Fashion Shows, News,
Despite what Kanye West said about the late Alexander McQueen's Spring 2010 collection, it appears as if he did complete most of his Fall 2010 line.
Originally set to premiere at Paris Fashion Week, the label has instead opted to showcase McQueen's last collection in a memorial setting on March 9th and 10th. Very much unlike the live-stream of his Spring/Summer 2010 collection, photographers will not be permitted at the presentation. Photos of the pieces are (thankfully!) due to be released to the media.
Read More

| The Cut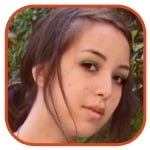 Posted by Robin Paulson Categories: Celebrities, Fashion Designers, Health & Beauty, Models, News, Rumors,
- L'Oreal hires model-turned-actress Diane Kruger as their worldwide spokesperson (not that it was a surprise so much as it was a matter of which makeup company was going to demand a deal with her).
- Kelly Osbourne's fiancé Luke Worrell experiments with androgyny. He looks just as gorgeous as a woman, too! How unfair is that?
- Taylor Swift rocks some major Prada Swarovski in a high fashion shoot for T: The New York Times Style Magazine; it's nice to see her break out of her natural style and put those model looks of hers to good use.
- Epic collaborations keep coming! While Dior may be nabbing David Lynch, Karl Lagerfeld is never one to be outdone, recruiting Martin Scorsese to direct a Chanel
commercial
short film. What we're all really wondering is whether or not Leonardo DiCaprio will be making an appearance…
- Lady Gaga, much like her appearance on Jay Leno's show, toned down her outfit for Barbara Walters. Citing her inspiration as her mother's classic Chanel suit, Gaga left her body art installations, masks, and heavy makeup at home. Lately, the once pantsless revolution leader has been embracing what she seemed to detest—is this a new age for the singer?
Click to continue reading Items Du Jour: Taylor Swift, Martin Scorsese, and L'Oreal Hires Diane Kruger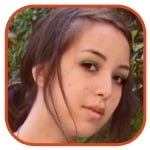 Posted by Robin Paulson Categories: Celebrities, Fashion Designers, News, Rumors,
We've heard what Lindsay has to say about her failed collection at the House of Emanuel Ungaro; so what does the designer whose name is still used by the fashion label?
Apparently the 76 year-old, who sold the house to an investment fund four years ago, calls it a "disaster," but unfortunately nothing he can control: "I'm furious but there isn't a thing I can do. I have absolutely no link with that house."
The line, which Lohan was appointed Artistic Advisor a month before the collection's debut at Paris Fashion Week, was designed by Estrella Archs and well-received by the company itself.
Ungaro believes that this fashion debacle occurred because he sold his soul: "This happens to a lot of designers. We were creator/owners, responsible for both the designs of the house and its destiny. But when you give up your house, we've also given up our soul."
Selling one's soul tends to be associated with acquiring money from a business deal - he didn't give it up for free (unlike Lohan)!
Read More

| People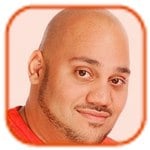 Posted by Andru Edwards Categories: Celebrities, Fashion Designers, Fashion Shows, Rumors,
The Lindsay Lohan-Ungaro debacle continues to be making headlines; this time, reports are saying that the starlet wasn't paid for her creative advisor position.
The 23-year-old actress worked on designs with the fashion house's new head designer Estrella Archs for three weeks, but was given $147,000 worth of free clothes in place of payment.
A source revealed, "Ungaro is not paying her at all to be a consultant for them. Her team is working to get Lindsay some form of payment from the fashion house, but right now they will only give her free clothes. The deal is perfect for them - they have nothing to lose, even though the clothes were not a big hit."
It has even been claimed she paid for her flight and hotel at Paris Fashion Week herself, when her range debuted there earlier this month. The line, which she described as "a dream come true," was slammed as "underwhelming" and "non-skilled" by fashion journalists.
But speaking about her clothes, Lindsay defiantly said, "Everyone is entitled to their own opinion. I didn't expect everyone to be completely loving the collection."
© Gear Live Media, LLC. 2007 – User-posted content, unless source is quoted, is licensed under a Creative Commons Public Domain License. Gear Live graphics, logos, designs, page headers, button icons, videos, articles, blogs, forums, scripts and other service names are the trademarks of Gear Live Inc.