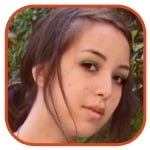 Posted by Robin Paulson Categories: Celebrities, Fashion Designers, News,
While the Billboard Music Awards are no Met Gala, one would hope that the celebrities would at least aspire to such style for the event. Judging from the various frocks that graced Billboard's blue carpet, however, the musically-inclined celebs failed to put much effort into this awards show. Whether it was the Las Vegas heat or some overextended stylists (between the Met Gala, Cannes, and this, who can blame them?), the fashion at the Billboard Music Awards fell short with a few good looks and way too many shine-inducing materials.
The Good: American Idol judge Nicki Minaj, known for her colorful and over-the-top costumes, scaled back her look by opting for a red number which made her cleavage take center stage and yet still managed to look classy.
Country pop singer Shania Twain showed up in a silver-white Pavoni by Mikael D gown looking like a modern-day Greek goddess.
Hayden Panettiere - who currently stars in the country music television drama Nashville - opted for black like many others in attendance, but her simple, sleek floor-length dress was the best of them all.
Click to continue reading Billboard Music Awards 2013: the Good, the Bad, and the Sparkly
Read More

| Daily Mail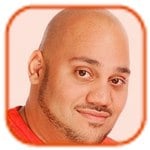 Posted by Andru Edwards Categories: Celebrities, Hairstyles, Health & Beauty,
Nicki Minaj wants to look more "relatable." The "Starships" hitmaker is known for her colorful wig collection and eccentric outfits, but she has begun to tone down her appearance because she wants to be viewed as a "regular woman."
"Towards the end of last year I just wanted to have a more natural look, and that's what I was explaining to my team. I knew that I was about to start doing covers of magazines and I wanted a more relatable look. I knew that I was about to launch a clothing line and I want women to know that I'm just a regular woman and I'm not some weirded-out character all the time."
And after seeing the results of her make-under, Nicki, 30, couldn't be happier, and admits she has fallen in love with her new appearance. The American Idol judge added, "I made that conscious effort to tone it down and to try new things. And when I started seeing what my hair looked like, I just fell in love. I was just like, 'Oh my gosh where has this been all my life?' Because even my fans went crazy, I feel like the whole world went crazy. It felt like I took off this mask - it didn't feel like that to me - but to the world it's almost like, 'Oh now we see the real her.' It was weird."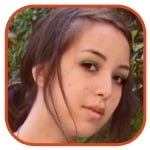 Posted by Robin Paulson Categories: Celebrities, Editorials, Health & Beauty,
American Idol's new judge Nicki Minaj has undergone an unusual makeover for her Elle cover.
While most stars get done-up for their magazine cover transformations, the stylists at Elle convinced the rapper to ditch her colorful outfits and theatre makeup for a more natural look.
The star even admitted to the fashion glossy how difficult it was for her to avoid her usual makeup routine: "When I saw myself with barely any makeup at, it was such a... like, I'm so, so attached to my pink lipstick, it's hard. I feel that it's become a part of me. To go in front of the camera, without pink lips or big ol' crazy lashes - you know, nothing - I felt naked. It was scary! So this photo shoot was a real accomplishment in my eyes."
Styled in a Tom Ford jacket with American Apparel leggings for the cover, the 30 year-old dons Jeremy Scott and Dolce & Gabbana in the rest of the editorial (seen after the jump).
Click to continue reading Nicki Minaj Ditches Pink Lipstick for 'Elle'
Read More

| Daily Mail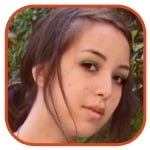 Posted by Robin Paulson Categories: Celebrities, Editorials, Fashion Designers, Hairstyles, Health & Beauty, Models, News, Rumors, Sales,
+ Miley Cyrus has changed her hair again, adding a hint of blue to her now-famous pixie cut.
+ Reality star-turned-fashion designer Nicole Richie revealed that the real reason she sports braids so often is because she uses them to cover up her bad hair days!
+ When asked about what she thought of her latest ads for Miss Dior, Jennifer Lawrence was shocked at how unrecognizeable she appears in them, pointing out, "Of course it's Photoshop. People don't look like that!"
+ What inspirational advice did Vogue editor-in-chief Anna Wintour bestow at Teen Vogue's annual "Fashion University" event for teens? "Get fired."
+ Despite her over-the-top "plastic," Barbie-centric image, Nicki Minaj swears that she has never undergone plastic surgery on her face.
Click to continue reading Items Du Jour: Miley Changes Her Hair (Again), Anna Wintour's Job Advice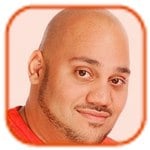 Posted by Andru Edwards Categories: Celebrities, Health & Beauty, News,
Elizabeth Arden Inc. has purchased the fragrance licenses of Justin Bieber and Nicki Minaj. The company bought the rights of the perfumes by both pop stars from Give Back Brands LLC, as they want to build on their celebrity portfolio.
In a memo to employees, E. Scott Beattie - chairman and chief executive officer of Elizabeth Arden - said, "We are pleased to announce that today we signed an agreement to acquire the licenses for the Justin Bieber and Nicki Minaj fragrance brands from Give Back Brands. The marketing and creative activities for these fragrance brands will continue to be managed externally by their existing team. Sales, finance and operational activities will be absorbed by the respective Elizabeth Arden functions. These brands represent another opportunity to grow our extensive fragrance portfolio through both new licenses and fragrance acquisitions.
Click to continue reading Elizabeth Arden Purchases Justin Bieber, Nicki Minaj Fragrances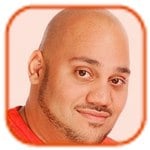 Posted by Andru Edwards Categories: Celebrities,
Nicki Minaj wants to raid the Queen's wardrobe. The 29-year-old "Starships" rapper - who is famed for her wild outfits and multi-colored wigs - says she would love to have a root through the English monarch's clothes rails and borrow a few key pieces.
"The Queen kind of seems like a fairytale character to me. I bet her closet is crazy, I'd love to go through it. I bet the dresses would fit me too - she's like a little, tiny ladybug," she said.
Explaining her obsession with pink-colored clothes, Nicki believes her fixation started in during her troubled childhood, which saw her father try to kill her mother by setting the house on fire: "When I was younger I didn't have much financially, like we couldn't afford a lot of stuff and I remember seeing little girls' rooms on TV and they'd all be pink. I didn't have my own room, I shared with my brother, so I would have this daydream and imagine that one day I could have my own room and it would all be pink, like Cinderella's. So I guess pink takes me back to that time and it just feels euphoric when I wear it. I love it."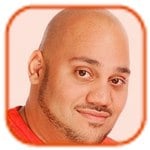 Posted by Andru Edwards Categories: Celebrities, Health & Beauty, News,
Nicki Minaj will release her debut fragrance later this year.
The "Turn Me On" singer has signed a fragrance licensing deal with Give Back Brands LLC to produce and launch her first scent, due in department stores this fall.
"I have always been a huge fan of great fragrances. This is yet another extension of my creative expression. I designed the scent and bottle with my Barnz in mind," she said in a statement.
Nicki has made no secret of her desire to have her own scent, saying recently, "Hopefully I'll do one this year. I like scents that feel summery, but have a va-va-voom. I want to smell like a sexy and confident woman, not like candy."
Nicki - who is famed for her eccentric dress sense - is following in the footsteps of lots of celebrities who have released their own perfumes, including Paris Hilton, Kim Kardashian, Rihanna, Jennifer Lopez and Victoria Beckham.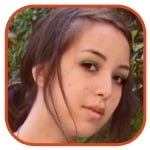 Posted by Robin Paulson Categories: Celebrities, News,
Someone should have probably informed Nicki Minaj that too much of a good thing can be a bad thing.
The rapper -- now currently sporting blonde hair -- stepped out of LAX looking quite normal by her standards, but perhaps embracing too much animal print. While "over the top" is Minaj's trademark, was the pink bag just a bit overboard, or does it match her shade of lipstick just right?
(Check out more questionable fashion looks here.)
Read More

| Daily Mail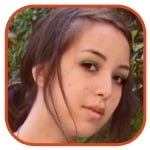 Posted by Robin Paulson Categories: Celebrities, Editorials, Fashion Designers, Fashion Shows, Health & Beauty, Models, News, Rumors, Videos,
-- With her trademark red lips, it's about time a cosmetic company snatched Gwen Stefani up as their celebrity spokesperson! The singer-turned-fashion designer signed a contract with L'Oreal Paris; her full commercial will air during the Golden Globes.
-- Speaking of lips, Lindsay Lohan was spotted at the gym again (better there than at alcohol-infested locations), only this time her mouth looked detachable. I wonder if she's taking cues from her friend Kim Kardashian and blaming it on the flu...
-- Proenza Schouler released their second ever ad campaign. They're like the Givenchy ads, but with a splash of color. Thoughts?
-- If you're the least bit in love with fashion and you live in London, you ought to see Daphne Guinness speak at the Royal Academy on the 27th of the month. There's no other lecture on earth that could be greater than the psychology of clothes: "I once read an article in which a psychologist explained that, when we say we 'have nothing to wear,' it really means that we have nothing that expresses who we want to be that day," said the RA events and lectures manager Dr. Alison Bracker.
Click to continue reading Items Du Jour: Gwen for L'Oreal, Proenza Schouler, Daphne Talks
© Gear Live Media, LLC. 2007 – User-posted content, unless source is quoted, is licensed under a Creative Commons Public Domain License. Gear Live graphics, logos, designs, page headers, button icons, videos, articles, blogs, forums, scripts and other service names are the trademarks of Gear Live Inc.