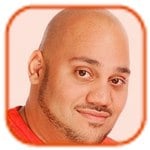 Posted by Andru Edwards Categories: Celebrities, Fashion Designers,
Avril Lavigne's clothing range is heavily influenced by British music.
The Canadian singer's Abbey Dawn line is inspired by some of her favourite 70s punk bands, such as the Sex Pistols and believes her influences are clear to see in her designs.
"Sexy and rock 'n' roll, that's my style. Messy hair, black eyes, fishnets. And you see this in my clothing collection through the colors and the styles. A lot of my designs are inspired by British music. I'm a big Sex Pistols fan and I love the old-school rocker grunge look, so a lot of my pieces feature red plaid and skulls."
The name of Avril's clothing line comes from an old nickname and alias she used to check into hotels without being spotted: "It's called that because I'm Abbey Dawn. It was my nickname when I was growing up and it was the first alias I used when I didn't want people to know which hotel I was in."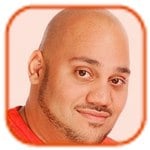 Posted by Andru Edwards Categories: Celebrities, Health & Beauty, Models, News,
Liv Tyler is set to make her singing debut for Givenchy.
The actress - who has been the face of the Very Irresistible Givenchy fragrance since its launch in 2003 - has teamed up with the brand and Sony Music Entertainment to work on "an electrifying meeting between the world of rock and the universe of perfume."
Her interpretation of the song - which is yet to be revealed - will be produced by David Andrew Sitek and could be in the style of her dad, Aeorsmith frontman Steve Tyler.
Earlier this year, the 34-year-old star - who has appeared in a number of adverts for the LVMH Moët Hennessy Louis Vuitton-owned brand - admitted she prefers her perfume to become "part of" her but she isn't keen on changing her fragrance because she likes it when people know her smell: "I like having one perfume that I wear all the time, so it becomes part of you. When someone remembers your scent, it's incredible. I don't like it when you first spray on a fragrance. It's nice when you've put it on in the morning, then in the evening, you can subtly smell it."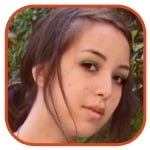 Posted by Robin Paulson Categories: Celebrities, Editorials, Fashion Designers, News,
-- Victoria Beckham covers February's issue of Vogue UK looking rather bare-faced and less glamorous than usual. Marking her sixth solo Vogue cover, the singer-turned-fashion designer talks about her style's evolution and -- more importantly -- what it's like to wake up next to David Beckham.
-- Hilary Swank is one Oscar-winning actress who actually is down-to-earth: the woman loves a good bargain, and isn't ashamed of -- gasp -- clipping coupons. If only she had shopping secrets to scoring designer labels...
-- Anja Rubik stars in her third consecutive Fendi campaign, shot (of course) by Karl Lagerfeld.
-- Speaking of Anja, the model's agency recently announced her Christmas engagement to fellow model Sasha Knezevic. As if there aren't enough super hot couples to be jealous of.
-- Lady Gaga treated her monsters to a nice holiday surprise with details of her upcoming album. More importantly, she posted a preview of the album art, which features her rocking a unicorn-blazoned jean jacket that reads, "Born This Way." Oh, and she has completely ditched pants -- literally.
Click to continue reading Items Du Jour: Anja Rubik Gets Engaged, Lady Gaga Makes Unicorns Sexy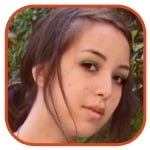 Posted by Robin Paulson Categories: Celebrities, Fashion Designers, News,
"OK, recently I watched every episode of Jersey Shore's first season. I don't know if it was any good and I certainly didn't learn anything, but it was definitely hypnotic and it gave my brain a vacation. As for music, I know everyone associates me with edgy rock, but there are times when I just want to hear Britney Spears singing 'Womanizer, Womanizer…' over and over. I know, I know, it's Britney! But I told you. I love imperfection."
- Fashion designer Marc Jacobs reveals some of his guilty pleasures.
(Make sure to check out other notable quotes.)
Read More

| The Cut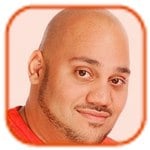 Posted by Andru Edwards Categories: Celebrities, Fashion Designers, News,
Provocative dresser Miley Cyrus' style is influenced by music she finds inspirational.
The 17-year-old singer-and-actress has caused controversy in recent months with her raunchy stage outfits, her music video for "Can't Be Tamed" and her cover for the album of the same name but her stylist insists it's just a "natural progression."
"Miley's style is a natural progression of her growing up and being influenced by the music that inspires her. The album cover was basically a strong statement saying in the most simple way, that she can't be tamed - literally and metaphorically," said Simone Harouche.
Click to continue reading Growing Up, Music Inspires Miley Cyrus Wardrobe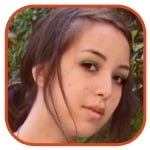 Posted by Robin Paulson Categories: Celebrities, Fashion Designers, Hairstyles, News,
The first look at Lady Gaga's latest music video for "Alejandro" is out, and initial reactions aren't too flattering. Whether it be a comparison to animated folks like Ronald McDonald or The Simpsons character Mr. Burns (when he played a vampire of course), our favorite fashionista isn't pleasing everyone. Personally, I'm glad she cut back on the extravagant hair pieces—it's nice to see a little more natural Gaga, on top of just doing something different than her usual fare.
Click to continue reading First Look: Lady Gaga Cuts Back on Hair for Alejandro
Read More

| The Cut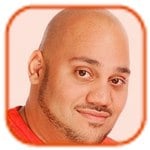 Posted by Andru Edwards Categories: Celebrities, Fashion Designers, News, Videos,
Fashionable pop singer Lady Gaga asked to look like a prisoner in her latest music video.
The eccentric singer teamed up with designers Viktor and Rolf for "Telephone" - her duet with Beyonce Knowles - as she wanted them to create her a bespoke costume, which was inspired by spending time behind bars. As a result, in some scenes in the video Gaga wears a dark grey leopard jersey jumpsuit with a studded bodice decorated with metal chains.
"Lady Gaga asked us to design a prisoner's outfit. This is how we imagined Gaga if she was incarcerated. She inspired us and her bodysuit was included in our brand new 'glamour factory' collection. It is styled with a huge pile of exaggerated metal chain necklaces."
As well as her Viktor and Rolf prison outfit, Gaga and Beyonce also wear designs by outlandish designer Jean Charles de Castelbajac - with Beyonce choosing a blue jacket from the Spring/Summer 2010 collection and Gaga sporting a bespoke dress.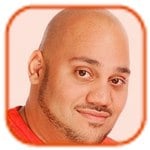 Posted by Andru Edwards Categories: Celebrities, News,
Lady Gaga is Paris Hilton's style icon.
Hotel heiress Paris has revealed she is in awe of the outrageous stage outfits the "Bad Romance" singer manages to "pull off" and would love her own wardrobe to be as adventurous.
She Tweeted, "Dancing to Lady Gaga. Her outfits are so amazing! She is such a style icon! No one can pull it off like she can!"
The 28-year-old socialite - who is known for her own choice in skimpy clothing - was at the eccentric singer's Nokia Theatre Los Angeles Live concert a few nights ago. Throughout the show, Paris, posted several photographs of the blonde performer and praised her on both her appearance and her vocals.
"Lady Gaga looks so Hot! Love her! At Lady Gaga concert, sooo sickkk!!(sic)"
Before she headed off to the sell-out show, Paris made a special effort to dress up for the "incredible" evening and spent extra time on her appearance: "Getting ready to go to the Lady Gaga Concert tonight! So Excited!! I heard the show in incredible!!!!!(sic)"
(FYI - You can also follow Chic Dish on Twitter.)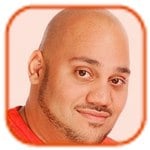 Posted by Andru Edwards Categories: Fashion Designers, News, Rumors,
Dolce and Gabbana admit starring in Nine was a "dream come true."
Prestigious fashion designers Domenico Dolce and Stefano Gabbana - who make a brief appearance in the romantic musical movie - were desperate to work on the project inspired by Italian firm director Federico Fellini because he is a movie "maestro."
"We wanted so much to be part of this project! Federico Fellini has always been one of our greatest sources of inspiration, one of the most important Italian directors. For us, being part of a movie inspired by the work of the maestro is like a dream come true."
Despite only appearing on-screen for a short while, the designing duo were thrilled to work on the celebrity-filled film, which stars Marion Cotillard, Penelope Cruz, Judi Dench, Fergie, Kate Hudson, Nicole Kidman, Sophia Loren and Daniel Day-Lewis.
They added to People, "Rob Marshall did an amazing work and the cast is amazing! He was able to put together the most beautiful and talented actresses of various generations and great actors. We couldn't be more happy to be chosen, even if for a short appearance."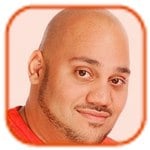 Posted by Andru Edwards Categories: Celebrities, Health & Beauty, News, Rumors,
Madonna insists working out is part of her job.
The 51-year-old singer - who has previously faced criticism for her overly-toned physique - claims it is important for her to exercise regularly as she has to look as good as she can when wearing her skimpy stage outfits.
"I do it for health reasons, and for aesthetic reasons. If I have to go out on stage and, you know, jump around in a pair of hot pants I better look good and also when I perform I'm like an athlete and I have to be in good shape. I'm not panicked, I just know what my job is and I know that if I want to be able to wear whatever I want to wear on stage then my body better look good."
It has previously been claimed that Madonna planned to "tone down" her sinewy arms. A source said, "There aren't many women her age who have a body like that but even Madonna may have to admit this time she might have to tone it down. "She asked her trainer Tracy Anderson what she could do to stop her arms looking so sinewy. Tracy told her to do more stretching exercises to make them look leaner and Madonna has decided to follow her advice."
© Gear Live Media, LLC. 2007 – User-posted content, unless source is quoted, is licensed under a Creative Commons Public Domain License. Gear Live graphics, logos, designs, page headers, button icons, videos, articles, blogs, forums, scripts and other service names are the trademarks of Gear Live Inc.