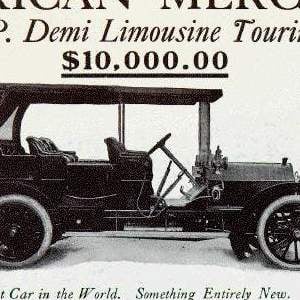 Posted by Drea Avellan Categories: Sales, Women, Accessories,
I have to thank the moms for this one. Now through May 10th, Brooklyn Industries is putting up some of their hottest handbags for 30% off their original price. How can you get this deal? Easy. Go to the Brooklyn Industries' website and when you are all ready to check out, input the code: HANDBAG30. With all the money I'll be saving, I'll be able to get my mom something she really likes! See, it all works out.
Read More

| Brooklyn Industries handbag sale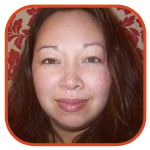 Posted by Monica Edwards Categories: Fashion Designers, Sales, Women, Dereon, Accessories, Bottoms, Jeans, Skirts, Dresses, Footwear, Boots, Sneakers, Jewelry, Outerwear, Hoodies, Jackets & Coats, Sweatshirts, Plus Size, Tops, T-Shirts,
Okay men, in particular husbands-you know your wife's style (or you better), so if your special lady, the mother of your children has style matching none other than Miss Sasha Fierce herself, Beyonce, then this is a great sale for her at Dereon. Pick out a few things you know she would love because this sale ends very soon:
Be sure to check out the rest of our Mother's Day Gift series!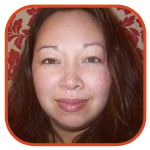 Posted by Monica Edwards Categories: Fashion Designers, Sales, Women, Baby Phat, Accessories,
This is such a hot deal you have to jump on it quick if you want to shower your mother with a classy, yet hip gift. Baby Phat is having a sale on handbags and this particular one was originally priced at $110, then on sale for $69.97 with an extra 15% off for the bargain price of $59.47. She will be struttin' her stuff carrying this bag around with its zipper detail and nailhead embellishments. A friend once said to me, just lately as a matter of fact, when it comes to purses, it is all about the hardware. And this handbag has enough hardware to make Lowe's turn green with envy. Okay maybe that was too much, but really, check it out for yourself!
Be sure to check out the rest of our Mother's Day Gift series!
Read More

| Baby Phat Handbag Sale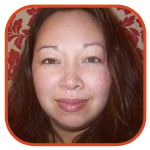 Posted by Monica Edwards Categories: Women, Accessories, Jewelry,
It is rare these days to see anyone wearing a watch unless they are the business suit type-men and women alike. We all carry cell phones so once our old watches died, we just never replaced them. If your mother is anything like me, I used to love wearing a watch, felt naked without one, but just never got around to replacing mine. It is important for busy moms to stay on schedule with all of the activities our children are involved in so why don't we wear watches anymore?
Now, check out this Anne Klein watch that we found on Zappos. Casual, yet stylish; and at $69 and free shipping, I think it is a very affordable gift that keeps on giving. This watch has a genuine leather band that comes in pink and orange with a silver face. I love both colors, pink for the softer feminine side of me and orange for when I am feeling bold and need a color that snaps. Your mom (or, you) is sure to love either with its classic designer label that says you paid less than she thinks.
Be sure to get out the other selections in our Mother's Day gift series!
Read More

| Anne Klein watch at Zappos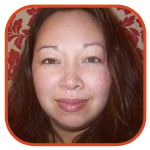 Posted by Monica Edwards Categories: Fashion Designers, Sales, Infants, Women, Ed Hardy, Accessories,
Now, you might ask, "a diaper bag for a Mother's Day gift? really?" That is because you have not seen a diaper bag that is this fashion forward. You could be carrying your diapers and bottles in a work of art with this Ed Hardy Patch Diaper Bag from Dr. Jay's. This diaper bag is for the young, or young at heart mom who does not want to sacrifice fashion for functionality.
A beautiful screen printed floral design, embellished with jeweled studs are sure to make you the envy of all the other moms at the playground with their Winnie the Pooh or Sesame Street bag. Not to take anything away from those characters, but this bag is obviously for the mom who loves attention. I personally love the bold color. The price is hard to beat, marked down to just $52.99 from $82, you better order fast! But first, make sure she is the type of Mom who would appreciate this unique gift. We've got one more image of this bag for you, after the jump.
Be sure to get out the other selections in our Mother's Day gift series!
Click to continue reading Mother's Day Gifts: Ed Hardy Diaper Bag at Dr Jays
Read More

| Ed Hardy Patch Diaper Bag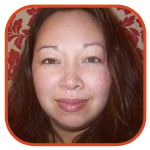 Posted by Monica Edwards Categories: Women, Dresses,
When I have to pack for a trip, it doesn't matter how well I fold or roll my clothes, they always come out as wrinkled as can be. So it is a great thing when a company designs clothing for the traveling, sporty mom who is always on the go and does not have time to pull out an iron and board. The Celestine Travel Dress from The North Face can be thrown into your luggage at the last minute so you have at least one outfit that is stylish and easy when you are in a hurry. It comes in 3 solid colors; black, (shown here), soil brown, and El Rio blue-also a print in eco green. The W Celestine travel dress is $70, and well worth the price considering the money you will save from dry cleaning.
Be sure to get out the other selections in our Mother's Day gift series!
Read More

| Celestine Travel Dress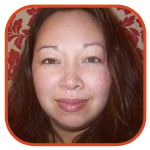 Posted by Monica Edwards Categories: Health & Beauty, Women, Accessories,
Be sure to check out our other suggestions in our Mothers Day Gift Series!
I received my first facial a few weeks ago and then a full body massage right after, courtesy of a friend of mine, and I have to tell you, that facial was surprisingly more relaxing than a hot stone massage. While speaking to the person who was giving me my facial, she asked about my skin care regimen. I was almost embarrassed to say I have no regimen, it's just a quick wipe with some make-up remover cloths at bedtime and voila, off to bed. I'm too tired to do anymore than that, I know you are with me ladies. So when she mentioned a tool that you could use in the shower to cleanse and stimulate pores at a considerably lower price than the high tech thingy she was using, my ears perked a little.
I don't like feeling pressured into purchasing unnecessary items that I am never going to use, but she was not trying to sell a product that the spa sold, she was giving me genuine advice and dang-it that little brush felt really good on my face as it washed all the dead skin and dirt away. She told me that this Clairsonic brush system was not cheap but in the long run it pays for itself. In looking for this item online, I found one at Bliss for $195, maybe $10 or $15 more than some other sites I saw but this particular one is a limited edition pink version with part of the proceeds going to the fight against breast cancer. Now how is that for a two-in-one gift? A great gift for the busy mom since she can use this in the shower, plus the bonus of knowing she is helping a great cause by the purchase of it.
If you are looking for something a little different, how about this? If you buy a body butter, a scrub, and a shower gel, you'll save $15. Check out the Bliss coupon, and be sure to use code SAVE15.
Read More

| $15 off gifts for Mom at Bliss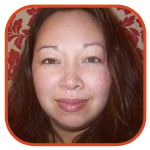 Posted by Monica Edwards Categories: Women, Accessories, Jewelry,
Be sure to check out our other suggestions in our Mothers Day Gift Series!
Being a mother of two children, I have a hard time when it comes to buying things for myself because I am always looking for things the kids need. So I don't splurge that often-that leaves my kids and husband left to spoil me on Mother's Day. If you are looking for affordable, great gifts I have compiled a few things to give you an idea on how to wow your mother without digging into your saving account.
The first of these items are a pair of earrings from a company named Levita. They have so many unique pieces of jewelry at such rock bottom prices you can surprise your mom with more than one item. I love the leaf design that has become so popular, and these earrings are sure to make her smile. They come in Hematite shown here, or vintage gold at $10.99 a pair. There is free shipping in the U.S.& Canada on orders over $35, and all orders are processed and shipped the same day with a 30 day money back guarantee. Even better, we've here you can get 40% off Levita jewelry. Get to it, Mother's Day is just around the corner!
Read More

| Levita 40% off jewelry

© Gear Live Media, LLC. 2007 – User-posted content, unless source is quoted, is licensed under a Creative Commons Public Domain License. Gear Live graphics, logos, designs, page headers, button icons, videos, articles, blogs, forums, scripts and other service names are the trademarks of Gear Live Inc.