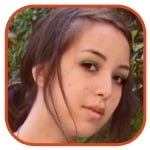 Posted by Robin Paulson Categories: Fashion Designers, News,
"Now you have designers and you have Zara, which is meant to be fast and sold at a very cheap price, so you expect [copying.]... But Mr. Michael Kors, he copies everything! It's really a scandal and nobody has the courage to say anything. It's really not fair."
- Fashion designer Roberto Cavalli calls out Zara and fellow designer Michael Kors on their plagiarizing habits.
(Make sure to check out other notable quotes.)
Read More

| Haute Living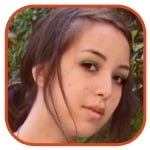 Posted by Robin Paulson Categories: Celebrities, Fashion Designers, Hairstyles, Health & Beauty, News, Sales, Boys, Girls,
+ Because apparently people are still talking about Melissa McCarthy's ELLE Coat-ergate, the funny lady opened up more about her inspiration behind choosing the outerwear piece, claiming that she wanted it to look like "the walk of shame."
+ In addition to getting ready to launch their new fragrance - which is two years in the making - the Olsen twins revealed that they're planning to open up a flagship store for The Row in Los Angeles.
+ Despite the dozens of pleas from fans urging Jay-Z to take a stand against Barney's due to the store being in hot water over racial profiling, the rapper decided to launch his first fragrance there. The fragrance's - called Gold (because, Jay-Z) - launch will coincide with the unveiling of Jay-Z's "New York Holiday" collaboration.
+ Kristin Chenoweth - not unlike Pamela Anderson a few days earlier - decided to do away with most of her hair in favor of a pixie cut.
Click to continue reading Items Du Jour: The Row in L.A., Jay-Z's Fragrance, Adam Levine at K-Mart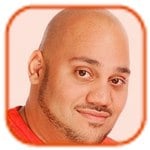 Posted by Andru Edwards Categories: Celebrities, Fashion Designers,
Michael Kors believes women feel confident while wearing his designs.
The designer's creations are huge hit with females all over the world and Michael thinks it's because his clothes make people feel good about themselves.
"If I do my job right, when you get dressed in something I've designed, it helps to boost your confidence. A lot of people say, 'Well, if I was a celebrity, I would always be confident.' But let's be honest: If you've got the cameras on you, it's worse. For some reason, I've seen women at vulnerable moments go for Michael Kors. Jennifer Lopez, two days after she broke up with Ben Affleck, hit the red carpet in Michael Kors. Jennifer Garner has her first child, 10 days later she's presenting at the Academy Awards, Michael Kors. I think it's a confidence boost perhaps. Debra Messing told me after the first time we dressed her for Will & Grace, 'I loved how I look and the plus was I could actually move in this thing.'"
Click to continue reading Michael Kors' Confident Clothes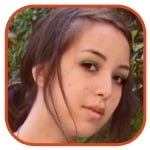 Posted by Robin Paulson Categories: Celebrities, Editorials, Fashion Designers, Models, News, Rumors,
—Despite the behind-the-scenes drama supermodels Kate Moss and Naomi Campbell made about sharing an i-D cover with Lady Gaga, the magazine ended up with all three divas on separate covers.
—Lady Gaga is reportedly set to star in her own autobiographical film, directed by Bryan Singer. Don't act like you didn't see that one coming.
—Steven Meisel looked to the Gulf oil spill for inspiration: his Italian Vogue editorial stars Kristen McMenamy, styled by Karl Templer. The fashion industry doesn't always have to be vacuous…
—Once again, it pays to be a celebrity's kid: Zoe Kravitz nabbed a gig modeling for Alexander Wang's T line. Co-starring Max Motta, the ads are expected to hit New York streets as early as this Thursday.
—Harper's Bazaar makes Rachel Zoe as a fashion victim—literally. The celebrity stylist and reality star strikes several different poses in scenes where designers Marc Jacobs, Vera Wang, and Michael Kors appear to murder her!
Click to continue reading Items Du Jour: Lady Gaga to Star in Film, Rachel Zoe Dies, Wang Hires Kravitz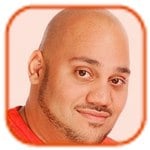 Posted by Andru Edwards Categories: Celebrities, Fashion Designers, News,
Sarah Jessica Parker posthumously awarded the late Alexander McQueen at the Council of Fashion Designers of America (CFDA) last night. The Sex and the City 2 actress gave a speech as she honored the British fashion designer, who committed suicide in February, with the Board of Directors Special Tribute Award.
"I don't think one brief segment of the evening could really illustrate what he meant to the industry or to the people that worked with him or to his family - so it's a very hard thing to try to be brief and substantive in a matter of two minutes. But I think his work speaks for him more than I could."
A McQueen runway show then followed, which included a display of the designer's fashion pieces, leaving some members of the audience in tears.
Click to continue reading CFDA Honors McQueen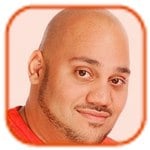 Posted by Andru Edwards Categories: Fashion Designers, News, Sales, Women, Accessories,
Michael Kors believes that the handbag is an essential wardrobe piece; the 50-year-old designer claims women should have a multitude of bags available for all situations.
"When you're purchasing a handbag it's like a piece of your wardrobe. Sometimes you buy a really expensive piece that you only take out for special occasions, sometimes it needs to work for your everyday life. Bags are the same. Additionally, the bag that you originally purchased as a special item over time works its way 'down' your ladder, and in five or ten years becomes your everyday piece."
Discussing his own bags, Michael admits he designs them with functionality in mind: "The women I know lead very busy lives and they have a lot to think about. Their bags have to function, so most of them carry a lot of stuff. That's why we have lots of pockets and zip compartments."
He also claims his label is performing well despite a downbeat economy, because his customers are "discerning." He told the Scotsman newspaper, "We have had an amazingly successful year. Recession is a big word, and obviously the global economy has taken a hit over the past two years. But during difficult times, women don't stop shopping, they just become more discerning in what they are looking for."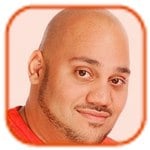 Posted by Andru Edwards Categories: Celebrities, Fashion Designers, News, Rumors, Sales,
Michael Kors has survived the recession so far because his clothes are "seasonless."
The American fashion designer believes sales of his clothing line have not faltered during the credit crunch because he has always worked hard to make sure his designs don't become out-of-date.
"What has happened with the economy has re-enforced the things that I always thought. The idea that something should be unexpected but at the same time timeless, the fact that I think that most clothes should be seasonless. Things have to be versatile."
However, Michael - who became a household name after appearing on fashion program Project Runway and whose celebrity fans include Michael Douglas - admits those wealthy enough to splash out on designer clothing must make sure they don't look "obnoxious."
"It is appropriate to look rich, if you do it without looking obnoxious. If you're wearing something colorful, keep the line simple. If you're wearing something ornamented, keep the shape sleek. Right now, to have over-the-top hair and a beaded dress and an over-the-top shoe and a lot of jewelery all at once, it's too much."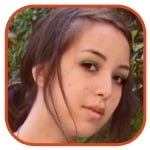 Posted by Robin Paulson Categories: Celebrities, Fashion Designers, Fashion Shows, News, Videos, Men, Women,
From Derek Lam and Alexander Wang to Max Azria and Jason Wu (and many more!), a quick recap of New York Fashion Week is covered in this 5-minute clip, spliced with interview clips from designers and celebrity fans.
Designer Phillip Lim had quite a tongue-twisting way of describing his collection: "It is about the mystery woman. Us as voyeurs, us being curious as who this woman is and how she goes on about her life, from day to night, weekend to weekday. And it starts with the idea of deconstructing construction to reconstructed."
And you should hear what Michael Kors had to say about a certain pet peeve…
Click to continue reading New York Fashion Week Recap
Read More

| Elle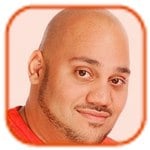 Posted by Andru Edwards Categories: Celebrities, Fashion Designers, Fashion Shows, News, Men, Women,
Project Runway judge Michael Kors took some time out of his television gig to get back to his day job, where he chose a completely new color palette for his Spring/Summer '10 collection.
The American designer showed his latest line at New York Fashion Week yesterday and amazed onlookers by opting for pastel fabrics.
"I've never done pastels before—I always felt they were a bit too saccharine. But they seem right for spring. That's what it's all about."
The line featured sharp angles and dresses with panels cut away, all sewn in pale blues, lilacs and soft green shades. Also shown were loose-fitting jumpers, Grecian dresses with cowl necks, shift and cocktail dresses. Sitting front row was actor Michael Douglas, who revealed that he loves attending fashion shows.
"Michael is a friend, and I like to go to at least one show a season, to keep in touch and catch a bit of theater," Douglas said.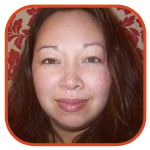 Posted by Monica Edwards Categories: Sales, Men, Women, Accessories,
It is a well known fact that if you are from Washington State, you purchase a pair of sunglasses every year. Why? because that is the only time we see the sun long enough to dig them out of our junk drawer, or go on an endless scavenger hunt trying to track them down to find them wedged between the drivers seat and console of our cars. It is a sad fact but one we live with. So instead of spending an arm and a leg on a pair of glasses yearly, I tend to go for the cheap, off the spinner rack brands that get scratched just looking at them. But this year, I want to splurge. I found my glasses IN my console this year when the sun peeked out of the clouds for a bit and tried to ignore the myriad of scratch marks on both lenses but driving was a bit tough so right then I decided, that's it, I am going to spend more than $9.99 this year! After all, name brand glasses should last me more than one season's worth of sun right? As long as I can locate them again next year.
Searching online for a new pair, I notice that Zappos has an awesome clearance sale on name brand chic shades. There are many styles to choose from if you have a hard time finding the right frame. I am leaning towards the Jackie Ohh by Ray-Ban shown here:
Or, the St. Maarten by Michael Kors shown here:
Zappos.com offers free shipping both ways and free 365 day returns so if a frame does not suit your face, pick out another and send yours back with no hassle, it's so worth it. Here comes the sun right now, oh wait, no. Ah yes, there it is.
Read More

| Zappos Sale

© Gear Live Media, LLC. 2007 – User-posted content, unless source is quoted, is licensed under a Creative Commons Public Domain License. Gear Live graphics, logos, designs, page headers, button icons, videos, articles, blogs, forums, scripts and other service names are the trademarks of Gear Live Inc.