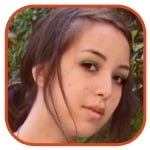 Posted by Robin Paulson Categories: Celebrities, Fashion Designers, Hairstyles, Health & Beauty, News, Sales, Boys, Girls,
+ Because apparently people are still talking about Melissa McCarthy's ELLE Coat-ergate, the funny lady opened up more about her inspiration behind choosing the outerwear piece, claiming that she wanted it to look like "the walk of shame."
+ In addition to getting ready to launch their new fragrance - which is two years in the making - the Olsen twins revealed that they're planning to open up a flagship store for The Row in Los Angeles.
+ Despite the dozens of pleas from fans urging Jay-Z to take a stand against Barney's due to the store being in hot water over racial profiling, the rapper decided to launch his first fragrance there. The fragrance's - called Gold (because, Jay-Z) - launch will coincide with the unveiling of Jay-Z's "New York Holiday" collaboration.
+ Kristin Chenoweth - not unlike Pamela Anderson a few days earlier - decided to do away with most of her hair in favor of a pixie cut.
Click to continue reading Items Du Jour: The Row in L.A., Jay-Z's Fragrance, Adam Levine at K-Mart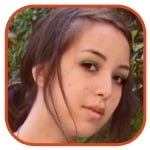 Posted by Robin Paulson Categories: Celebrities, Editorials, Fashion Designers, Hairstyles, Health & Beauty, Models, News,
+ Karl Lagerfeld follows in the footsteps of Vivienne Westwood and Jean Paul Gaultier in his upcoming collaboration with Brazilian footwear brand Melissa. Lagerfeld's capsule collections - which will be made of recycled plastic, as all Melissa shoes are - will debut in March.
+ Damien Hirst has teamed up with the Olsen twins to create a limited collection of backpacks for their label The Row. A portion of the sale of each bag will be donated to UNICEF; however, there's no word on the price yet (although the twins' last backpacks sold for $35,000-$39,000).
+ Typically known for her pale skin and dark hair, actress Rose McGowan is trying out a lighter shade lately - platinum, to be exact.
+ Model Marissa Miller poses nude - and pregnant! - for the latest issue of Allure.
Click to continue reading Items Du Jour: Lagerfeld for Melissa, Damien Hirst for The Row
Rachel Zoe has been added to the Council of Fashion Designers of America's board.
The organization - a not-for-profit trade association of over 350 of America's foremost fashion and accessory designers - admitted 26 new members including Rachel, Joseph Altuzarra of Altuzarra, von Furstenberg's Yvan Mispelaere and Jean-Michel Cazabat. The CFDA also extended Diane von Furstenberg's run as president for another two years with the designer first taking on the role in 2009.
"Diane has done an excellent job as CFDA president. The time and resources she gives and the vision she has created is a huge benefit for our organization and industry," CFDA chief executive officer Steven Kolb told WWD.
Mary-Kate and Ashley Olsen took home the biggest prize at the recent CFDA awards. The former child TV stars were selected as the country's top womenswear designers for their collection The Row. Jessica Chastain announced the 25-year-old twins as winners at the Lincoln Center in New York.
Click to continue reading Rachel Zoe Added to CFDA Board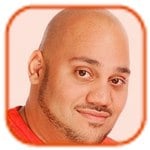 Posted by Andru Edwards Categories: Fashion Designers, News,
Mary-Kate and Ashley Olsen are "thrilled" that their range of Superga sneakers sold out.
The design duo - who have ranges including Elizabeth and James and The Row - were delighted when they were asked by Steve Madden to be involved with the collection and are pleased with how they have been received.
"When we first met with Steve Madden, who we've collaborated with for a long time, I was wearing my old, beat-up Supergas and he said, 'Oh I've been wanting to buy that company,' and I said, 'Well, you know if you do, please think of us.' Now our styles for The Row have sold out in a matter of hours when they first came online, and were thrilled, we really are," Ashley said.
However Mary-Kate's favorite pair in the collection are not even ones she can wear: "You just want to grab all the little baby ones, the little cashmere baby ones. They're amazing."
Mary-Kate has previously revealed she would never leave the house if she wasn't happy with her outfit: "I think as soon as you start dressing for someone else, it goes wrong. I can't leave the house if I don't like what I'm wearing. I mean, I literally can't."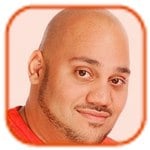 Posted by Andru Edwards Categories: Celebrities, Health & Beauty,
Selena Gomez was inspired to create her own fragrance by Mary-Kate and Ashley Olsen.The 19-year-old former Disney star had been yearning to come up with her own scent since falling in love with the Two of a Kind stars' body sprays as a child.
"I've always wanted to [create my own fragrance] since Mary-Kate and Ashley had their little body sprays - I loved those and was obsessed with them," she said.
And now her wish has come true with her perfume, named simply "Selena Gomez," hitting stores soon.
Explaining her decision to avoid the usual raft of whimsical names, the actress told US Weekly, "It's called my name, because I didn't want to get all philosophical with my first one. I wanted it to be representing me so it's really fun, very sophisticated and also fruity. The only way I can describe it is yummy!"
Selena tested the scent on her loyal fans, and even had them flown in from across the globe because their opinion is so valuable to her: "They're the ones wearing it, so I trust them - their opinions and everything that they've done for me."
Mary-Kate Olsen can't leave the house if she isn't happy with what she's wearing.
The 25-year-old blonde - who runs three successful clothing labels with twin sister Ashley - says it's very important for her to be comfortable in the clothes she's got on otherwise she finds it a struggle to go out.
"I think as soon as you start dressing for someone else, it goes wrong. I can't leave the house if I don't like what I'm wearing. I mean, I literally can't."
However, Mary-Kate insists she's not obsessed by fashion, saying, "We're not really fashion obsessed. In fact, I don't know when things are fashionable or not. I'm not very aware of trends or hot new items. We're not cool."
Mary-Kate also revealed how she and Ashley want to carry on expanding their fashion range and look to Tom Ford for inspiration:
Click to continue reading Mary-Kate Olsen's Fashion Criteria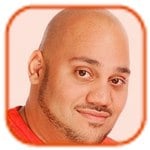 Posted by Andru Edwards Categories: Celebrities, News,
Mary-Kate and Ashley Olsen have been named among the world's best dressed women, by US Vogue. The designer siblings grace the cover of this month's best dressed supplement, which pays tribute to their style as well as other famous sisters, including Duchess Catherine and Pippa Middleton, Beyonce and Solange Knowles and Dakota and Elle Fanning.
"It's been a year of sisters, most famously with Catherine and Pippa Middleton. Their style is short enough to be impossible for an older-generation royal to wear, long enough to be decent when sitting or bending down to talk to a child. But are there any more chic, stylish, cool, and original sisters than Mary Kate and Ashley Olsen? They are incredibly stylish," said Mark Holgate, Vogue Fashion News Director and Editor of the Best Dressed issue.
"I feel like Mary-Kate's constantly evolving. What she does is when she finds a proportion or a silhouette or a specific outfit, she'll wear it until she's over it - which could be a week or it could be a year," Ashley said of her sister's style.
Mary-Kate added about Ashley, "There's always sort of a sense of a bohemian vibe. She's quirky, modern, bohemian."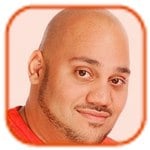 Posted by Andru Edwards Categories: Celebrities,
Actress Elizabeth Olsen's style icons are Diane Keaton and Katherine Hepburn. The 22-year-old - whose sisters Mary-Kate and Ashley Olsen run their own successful fashion empire - sometimes gets advice from her fashionable siblings, but admitted her inspiration comes from the stars who are known for their tailored style.
"I always love Diane Keaton and Katherine Hepburn. "[Mary-Kate and Ashley always tell me] to always feel comfortable. Their advice is just like, kind of focus on your work and not let anything else come between you and what you want to do and who you are. We don't actually talk about work much, but they're just great people and supportive and inspiring and creative."
Although Elizabeth loves shopping, she admitted she sometimes finds it a chore and often gives unwanted clothes away: "I like shopping, but I have to be in a mood. I'm very lazy, I never return anything. I usually try to find someone else who's going to want it."
Mary-Kate and Ashley Olsen have created a luxury handbag collection under their fashion label The Row.
The 25-year-old twins will launch a nine-bag line including a day tote, backpack, doctor bag and shoulder bag made from python and alligator in Barneys department store, New York in August. The siblings don't rely on a specific era for inspiration with Ashley revealing she is influenced by different times while Mary-Kate struggles with ever repeating trends.
"There are important style contributions from almost every era. Drawing on the right references at the right time is the key," Ashley said.
Mary-Kate added, "My problem is not with the trends themselves but the fact that trends are constantly repeating themselves."
Averyl Oates, buying director for Harvey Nichols, who stock The Row, recently claimed the success of the label is due to its "timeless generational appeal."
Click to continue reading Mary-Kate and Ashley Olsen Design Handbags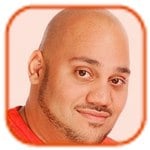 Posted by Andru Edwards Categories: Celebrities, Fashion Designers, Rumors,
The Olsen twins would love to open their own fashion shop. Mary-Kate and Ashley—who co-run fashion ranges The Row and Elizabeth and James—are keen to open their first store, but believe it is a big undertaking and are unsure when it might happen.
"I think every designer would say they'd love to open their own store, just because when you produce a collection, this whole room will be filled with God only knows how many racks and 150 pieces. What hits the stores is maybe ten pieces, in different colorway. So it would be nice to be able to represent it in your own way. But it's all a matter of timing and when it makes sense, and it's a really big undertaking, so it depends," said Ashley.
The 24-year-old identical twins are well known for their unusual style decisions, and Ashley admits a lot of their clothes are chosen because they don't want people to take their pictures while they are out in public: "That moment for us was us waking up, going to school, and not wanting anyone to take our picture. Kind of a piece of protection."
© Gear Live Media, LLC. 2007 – User-posted content, unless source is quoted, is licensed under a Creative Commons Public Domain License. Gear Live graphics, logos, designs, page headers, button icons, videos, articles, blogs, forums, scripts and other service names are the trademarks of Gear Live Inc.