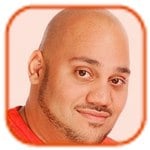 Posted by Andru Edwards Categories: Celebrities, Fashion Designers, News,
Lindsay Lohan is being sued for $5 million. The Scary Movie 5 star is being counter-sued by clothing manufacturer D.N.A.M. Apparel Industries, who claim she is the reason a business deal for her 6126 clothing line fell apart, according to TMZ.
Lindsay had originally started legal action against the company, claiming they didn't honor a licensing fee agreement and seeking $1.1 million in damages. However, D.N.A.M. claim they attempted to sell the Lindsay's 6126 clothes to high-end third party retailers in 2010, but found it hard, as Lindsay's personal life and legal problems had spiralled out of control.
The lawsuit points out Lindsay was in rehab at the time, claiming she had a "drug-addled image," which affected their own reputation, and her legal problems were playing out "like a Greek tragedy." D.N.A.M. claims it invested millions in the 6126 brand only to find it unprofitable. They are suing for breach of contract and fraud, asking for at least $5 million in damages.
Lindsay's public image is still in trouble as she is currently undergoing three months of court-ordered rehab at the Betty Ford Clinic in California, where she is reportedly finding conditions tough.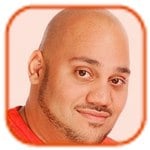 Posted by Andru Edwards Categories: Celebrities, Fashion Designers,
Lindsay Lohan has lost an endorsement deal due to her recent legal troubles.
The Canyons actress landed a lucrative contract with Odaingerous clothing company but when Lindsay was sentenced to 90 days in rehab after pleading no contest to charges for lying to police about driving during a car crash last June, the company rescinded their offer.
"In light of the recent conviction of actress Lindsay Lohan, clothing and lifestyle brand, Odaingerous is officially withdrawing its offer for an endorsement agreement of actress Lindsay Lohan as the face of the brand. We wish her the best on her recovery and future pursuits. We held off on our upcoming promotional campaign due to the uncertainly of Ms. Lohan. But have decided to move forward and will soon announce the name of the Odaingerous face and continue the world of living Odaingerously," said Creative Director and CEO of Odaingerous Odain Watson.
As part of her plea deal, Lindsay, 26, is required to check into a residential treatment facility for 90 days by May 2 and despite claims she would stay at the Seafield Center in Westhampton Beach, New York, her lawyer Mark Heller insists they haven't made a final decision yet: "Lindsay is expected to sit with me this week ... and then a final approval has to be rendered by the court."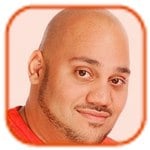 Posted by Andru Edwards Categories: Celebrities, Fashion Designers, Rumors,
Lindsay Lohan has been accused of destroying a $1,750 designer dress she was allowed to borrow.
The Liz & Dick star allegedly cut off the bottom end of the stunning nude-and-silver beaded fringe gown by Theia that she wore to the amfAR Gala in New York on February 6 - which was lent to her after her Scary Movie 5 co-star Charlie Sheen begged a top stylist to help her find a dress - because it ripped after the event.
A source revealed that when the 26-year-old actress returned the gown it was half its original length, and told USMagazine.com, "She said that the dress had ripped [at a club after the fundraiser] - she couldn't possibly wear it like that - so her stylist friend went to the club bouncer and requested some scissors to repair the torn part of the dress. But what bouncer has scissors? She turned it into a mullet! Only a fashiony person would do that! She's out of control and behaving really badly."
The dress was lent to Lindsay after her friend Charlie personally called celebrity stylist Phillip Bloch and asked him to dress Lindsay for the charity event and he told the fashion expert he would even split the bill 50/50 if necessary.
Click to continue reading Lindsay Lohan Accused of Ruining Borrowed Designer Dress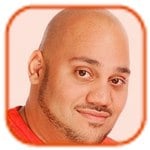 Posted by Andru Edwards Categories: Celebrities, Hairstyles,
Lindsay Lohan hates her new hair color. The 26-year-old Liz & Dick actress - who recently dyed her locks bright red after completing filming for her new movie - revealed the eye-catching new auburn color did not turn out as she had hoped.
"It's actually the wrong color than it's supposed to be," she told E! News. The troubled starlet explained that the color should fade down to her natural hue. "It's the colou of my natural hair and it will get there."
The former Disney star has not been having a good week after being forced to cut her father Michael - whose girlfriend Kate Major is due to give birth to their baby boy in three months - out of her life. A furious Lindsay said she was "done" with him after he made public a call she made to him following an explosive row with her mother Dina in the early hours of Wednesday morning and no longer wants to speak to him after he betrayed her trust.
"I'm done with him. He doesn't know what it means to be a father. He doesn't want to be a dad," she said.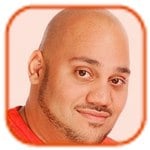 Posted by Andru Edwards Categories: Celebrities, Fashion Designers, Models, News,
Lindsay Lohan has become the new face of Jag Jeans. The actress - who recently posed naked for Playboy magazine - recently shot a campaign for the denim brand and impressed bosses with her professionalism.
"As Jag Jeans' newest endorser, Lindsay embodies the strength and fearlessness of the woman of today. She is unafraid to be who she is. She is fierce yet exudes feminine grace," a press release read. "Lindsay was so involved with the shoot that she would go as far as adjusting items on the set. She even requested scissors so she could personally fray the edges of her black crepe blouse because she believed it would look better that way. Lindsay would take a hands-on approach to her shots, as she was more than willing to change her hairstyle during mid-shoot and even used her own personal jewelry and accessories when needed."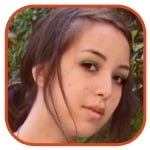 Posted by Robin Paulson Categories: Celebrities, Editorials, Fashion Designers, Fashion Shows, Health & Beauty, Models, News, Rumors, Videos,
-- With her trademark red lips, it's about time a cosmetic company snatched Gwen Stefani up as their celebrity spokesperson! The singer-turned-fashion designer signed a contract with L'Oreal Paris; her full commercial will air during the Golden Globes.
-- Speaking of lips, Lindsay Lohan was spotted at the gym again (better there than at alcohol-infested locations), only this time her mouth looked detachable. I wonder if she's taking cues from her friend Kim Kardashian and blaming it on the flu...
-- Proenza Schouler released their second ever ad campaign. They're like the Givenchy ads, but with a splash of color. Thoughts?
-- If you're the least bit in love with fashion and you live in London, you ought to see Daphne Guinness speak at the Royal Academy on the 27th of the month. There's no other lecture on earth that could be greater than the psychology of clothes: "I once read an article in which a psychologist explained that, when we say we 'have nothing to wear,' it really means that we have nothing that expresses who we want to be that day," said the RA events and lectures manager Dr. Alison Bracker.
Click to continue reading Items Du Jour: Gwen for L'Oreal, Proenza Schouler, Daphne Talks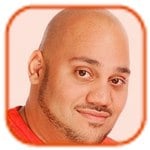 Posted by Andru Edwards Categories: Celebrities, Fashion Designers, Footwear,
Lindsay Lohan has begun creating "timeless" shoes for her 6126 collection.
The 24-year-old actress, who was recently released from a three-month enforced stay at the Betty Ford rehab clinic in California, is working on a "glamorous" collection of footwear with business partner Kristi Kaylor, who reveals the actress is heavily involved in their design.
"I took inspiration from old Hollywood glamour and added a modern edge. It was key to make comfortable, timeless shoes that can easily go from day to night and feel cool, chic and glamorous," Lindsay said.
Kristi added, "She comes to meetings with tears, photos and fabrics. She brings her own shoes in to show specifics. She's ultra-prepared, all the time."
The troubled star hopes the shoes will be the kind women can wear from season to season and be hard-wearing. "They're timeless. You're buying an over-the-knee boot to wear for years," Kristi said.
Read More

| People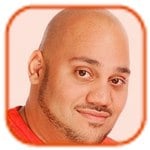 Posted by Andru Edwards Categories: Celebrities, Fashion Designers, Fashion Shows, News,
Lindsay Lohan's critically-slammed collaboration with Ungaro put Kanye West off creating a fashion line.
The rapper described the designing efforts of the troubled actress - whose Spring/Summer 2010 collection for the French fashion house was heavily criticized - as "9/11 for celebrities doing fashion," as it made him realize he wasn't capable of creating a line himself.
"Did you not see the Lindsay and Ungaro collection? That was 9/11 for celebrities doing fashion. After that I thought, 'Well I can't do a line now.' There are so many ups and downs, hurts and pains in fashion. It's extremely frustrating, because I do have opinions on color palettes and fabrics, but do I have the time to pick out every belt buckle?"
The hip-hop star revealed meeting Chanel's creative director Karl Lagerfeld in Paris made him realize the only way he could make a fashion collection work would be if he were closely involved with a designer.
"These women would die for Karl, they were so into perfecting that next Chanel dress, which no one else could make. I don't have 20 years of fashion experience, and my father wasn't a tailor able to train me. The only way it would work was if I sat next to a designer."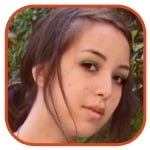 Posted by Robin Paulson Categories: Celebrities, Editorials, Fashion Designers, Health & Beauty, Models, News,
—An ad that actually features Taylor Momsen's face for John Galliano's latest perfume product was released with Momsen wearing more clothes and a little less makeup. But just barely.
—The designer of Lady Gaga's controversial meat dress, Franc Fernandez, takes a moment to answer some questions. Not surprisingly, he wasn't fond of answering the animal rights-related one.
—Now that her little sister is out of the picture, Beyonce took it upon herself to model the House of Dereon's new temporary tattoo product. The tattoos were actually added to the Fall collection in an attempt to make it "ediger."
—Lenny Kravitz recently stepped out in New York channeling his inner Marc Jacobs as he sported a cowl-neck jumper with a murse and thigh-high heeled boots to match.
—Reality star and former Playboy girlfriend Holly Madison is putting her love of shoes aside to help out a charity set to raise $50,000 for victims of natural disasters.
Click to continue reading Items Du Jour: Marion Sans Photoshop, Lenny Kravitz Wears Heels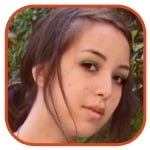 Posted by Robin Paulson Categories: Celebrities, Health & Beauty, News,
She may be out of jail, but judging by Lindsay Lohan's outfit yesterday, she's still committing a major crime of public indecency.
The former child star returned to the courthouse to meet her probational officer wearing this. I'll give her points for the Alexander Wang bag, but none are being awarded for the extremely unflattering thigh high socks. I get that she's trying to pull a just-rolled-out-of-bed-and-this-is-how-fabulous-I-really-look (otherwise known as the Nicole Richie) style, but it just isn't cutting it. You need to let your accessory line go, Lindsay.
(Check out more fashion wrongdoers here.)
Read More

| People

© Gear Live Media, LLC. 2007 – User-posted content, unless source is quoted, is licensed under a Creative Commons Public Domain License. Gear Live graphics, logos, designs, page headers, button icons, videos, articles, blogs, forums, scripts and other service names are the trademarks of Gear Live Inc.