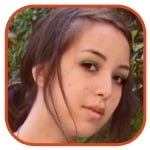 Posted by Robin Paulson Categories: Celebrities, Fashion Designers, Fashion Shows, Health & Beauty, Models, News, Rumors,
—Forget the hassle of putting on and removing your clothes! Engineer Paul Luckham and designer Manel Torres have created spray-on clothing that actually turns into fabric when it touches the body, allowing you to recycle the article.
—Coco Rocha takes the cover of Russian Tatler, her first cover as a married woman. What goes best with a gorgeous designer gown? A giant teddy bear, of course.
—Victoria Beckham appeared on The View recently to promote her latest collection. In addition to explaining what a dream come true this is for her, she expressed her desire to design clothes for curvy women: "I want to celebrate a woman's curves, though you're right, I don't have that many myself… I love a woman's body and I want to make women look and feel fantastic."
—At the launch of her second bag collection, Kate Moss revealed that she thought that her modeling career was over after her first cover shoot with Corrine Day.
Click to continue reading Items Du Jour: Chanel Forbids Press From Using Its Name, Victoria Loves Curves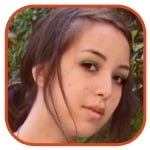 Posted by Robin Paulson Categories: Celebrities, Editorials, Fashion Designers, Hairstyles, Health & Beauty, Models, News, Rumors, Videos,
—Reality star-turned-fashion designer Nicole Richie is having difficulty with some of the stores her line is carried in. Majestic Mills, the company who owns her line Winter Kate, is going after Kitson for $240,000 worth of product given and not yet paid for.
—Marchesa designer Georgina Chapman gave birth to her first daughter, India Pearl, on Sunday night. This is Chapman's first child with Hollywood producer husband Harvey Weinstein.
—Steven Meisel shot Miranda Kerr and her puppy for Vogue Italia. Does the puppy's cuteness trump the cover's 3-D-ness?
—For years, Anne Hathaway has proudly flashed her flowing, long brunette hair. Now the actress has chopped it off for a film role. What do you think of her new 'do?
—Corrine Day, the fashion photographer noted for propelling Kate Moss' career with their FACE editorial in 1990, passed away on Friday after a battle with brain cancer.
Click to continue reading Items Du Jour: Nicole Richie Sues Kitson, Anne Hathaway Cuts Her Hair, H&M Teases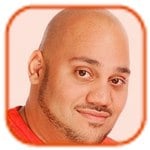 Posted by Andru Edwards Categories: Celebrities, Fashion Designers, News,
While Madonna may be the Material Girl, she may not be allowed to use the name for her clothing line.
The Queen of Pop - who worked on a range of clothes entitled Material Girl with her 13-year-old daughter Lourdes - is being sued by LA Triumph for using the same name as their clothing collection.
"Our client and its predecessor have been continually selling similar clothes in similar retail outlets at similar price points under the Material Girl brand since at least 1997 and Madonna and her new-found company do not have the right to trade in the same space under this brand," lawyer Peter Afrasiabi told X17online.
Chris Arledge, an intellectual property lawyer, added, "As a result of their acts, our client faces a risk of being subsumed by Madonna's profile, obvious worldwide notoriety and the massive spending campaign by Madonna, her company and retailers on her behalf."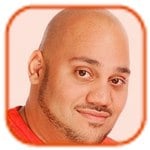 Posted by Andru Edwards Categories: Celebrities, Fashion Designers, News,
Partying in Cannes has given Lindsay Lohan a penchant for Chanel—so much that she wants the fashion house to decorate her alcohol-monitoring bracelet!
The actress has to wear the SCRAM device as part of the bail conditions imposed on her by a Los Angeles court but she isn't a fan of how it looks and has pleaded with the French fashion house to custom-design it. The troubled star posted on her Twitter: "can CHANEL please help me out by getting me some stickers to put on my scram bracelet so that i can at least wear a chic dress?! maybe!? (sic)."
However, the SCRAM bracelet is not allowed to be tampered with and if Lindsay - who has her own fashion line - gets her wish, she could be thrown in jail. As part of her probation, which she was placed on following her second driving under the influence (DUI) conviction in 2007, Lindsay must wear the device at all times, even though her lawyer asked to have the restrictions changed because of her work.
(FYI - You can also follow Chic Dish on Twitter.)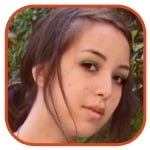 Posted by Robin Paulson Categories: Celebrities, Fashion Designers, Fashion Shows, Health & Beauty, Models, News,
—Roberto Cavalli reveals that he is "a completely typical man," in that women drive him crazy. Considering that it's Cavalli, I'm more inclined to think that he's the one driving the opposite (and possibly same?) sex crazy.
—Although she's usually looking sultry and glamorous, Alicia Keys showed up to the Keep a Child Alive Black Ball in London looking frumpy and too layered. She may be aiming for flower petals, but all I see is a feathered animal.
—Even though she's apparently loaded with cash, Gisele Bundchen and husband Tom Brady need not worry about being sued. A New York judge dismissed a case carried by photographers who claim they were shot by bodyguards at the famous couple's Costa Rican wedding.
—Supermodel Kate Moss spends some serious vacation time topless on a Caribbean beach with boyfriend Jamie Hince of The Kills. The couple even wore matching bathing suit bottoms!
—Catch a video of Marc Jacobs talking at the Louis Vuitton Bonds Street opening about extravagance, luxury, and… universes.
Click to continue reading Items Du Jour: Cavalli Goes Crazy, Marc Talks Universes, and Kate Moss Goes Topless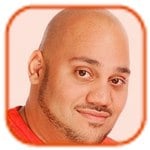 Posted by Andru Edwards Categories: Fashion Designers, News,
Nicole Farhi thought she was going to die when she was mugged outside her home. The French fashion designer - who was choked until she was unconscious during the attack in London in April last year - made the admission yesterday as she gave evidence in the trial of one of the men accused of robbing her.
She said at London's Wood Green Crown Court: "I walked quickly to my front door. Then I heard some footsteps. The footsteps were very fast and then one hand came onto my eyes and the other onto my throat. He squeezed and I fainted. My last thought was, how stupid to die in front of my house."
The 62-year-old designer claims she woke up to find the men were taking her £8,000 wedding ring and trying to remove her Rolex watch. The watch had been Nicole's father's. When she heard the two men speaking her native French she begged to be allowed to keep the timepiece. She said: "I asked for my watch back because it had sentimental value. I was frightened, obviously. I said to them, 'Don't cut me with this knife,' in French. I said, 'Don't cut me, don't cut me.' I started speaking louder and louder and they said, 'Let's go', because I was speaking too loud."
Hearing her speaking, Nicole's husband Sir David Hare came to the door of their home. He followed the men and was able to note down the registration of the vehicle they used to escape. It is alleged brothers Matthew and Daniel Mykoo performed robberies together in wealthy areas of London between March and June last year. It is claimed Daniel would choke the pair's victims from behind until they passed out while Matthew held a knife. Matthew would then steal jewellery and other valuables. Matthew, 27, has admitted two counts of robbery but pleaded not guilty to 16. Daniel has admitted 16 counts. The trial of Matthew continues.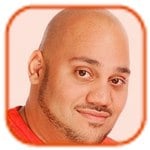 Posted by Andru Edwards Categories: Fashion Designers, News,
Domenico Dolce and Stefano Gabbana could be facing a fine of $1.2 million. The designers' finances have come under investigation following the sale of the Dolce and Gabbana and D and G brands to their Luxemburg-based company Gado Sri. Italy's excise and revenue police have now confirmed their recommendation is for the duo to be charged with tax evasion and abuse of rights and suggested the massive fine.
Investigators allege Gado is a legal entity set up to avoid higher tax rates in Italy, but the duo insist they have paid all taxes relating to the sale and that figures mentioned by the police are "completely abstract". The designers said: "We will tell the 3,800 employees of the companies, which compose the group, that we have paid all that was due and that we will strenuously defend ourselves to avoid being unjustly forced to pay for something that never existed in the first place. This higher taxable sum is a virtual figure we have never received, the result of a theoretical accounting exercise."
© Gear Live Media, LLC. 2007 – User-posted content, unless source is quoted, is licensed under a Creative Commons Public Domain License. Gear Live graphics, logos, designs, page headers, button icons, videos, articles, blogs, forums, scripts and other service names are the trademarks of Gear Live Inc.