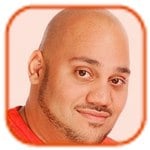 Posted by Andru Edwards Categories: Celebrities, Fashion Designers, News,
Madonna is being sued over her fitness brand.
The "Hung Up" hitmaker has been accused by beauty and fashion company Hard Candy of maliciously stealing their name to sell exercise DVDs and apparel and the firm have filed a lawsuit in federal court for trademark infringement and unfair competition.
The case claims the 55-year-old singer began selling her goods under the Hard Candy name in 2011 despite a previous rejection from the U.S. Patent and Trademark Office. "Defendants' actions have caused and will cause Hard Candy, LLC irreparable harm for which money damages and other legal remedies are inadequate. Unless Defendants are restrained by this Court, Defendants will continue and/or expand the improper activities alleged in this Complaint and otherwise continue to cause great and irreparable harm and injury to Hard Candy, LLC," federal court papers obtained by RadarOnline.com state.
The lawsuit also targets Madonna's manager Guy Oseary, but claims the "Material Girl" singer is "the driving force behind the infringing activity, taking credit herself for the initial selection and subsequent expansion."
Click to continue reading Madonna Sued Over Hard Candy Name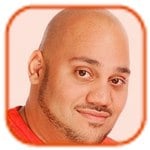 Posted by Andru Edwards Categories: Celebrities, Fashion Designers, News, Sales,
Taylor Swift is being sued by clothing brand Lucky 13.
The "Love Story" singer counts 13 as her favorite number and sells T-shirts with "Lucky 13" written on them through her online store, but Robert Kloetzly who owns Lucky 13 clothing - which has been trading since 1991 - feels she is stealing his business.
In a lawsuit lodged today, Robert accuses the singer of trademark infringement for unauthorized use of Lucky 13's branding, and claims they have contacted her people numerous times with no resolution. In court documents seen by website TMZ, Robert describes Taylor as a singer who likes "fast cars and dangerous men who drive them inappropriately," which is the same demographic as his company targets. It also cites the star's music video for "I Knew You Were Trouble" because it "depicts stylish, attractive, tattooed individuals in provocative situations," much like Lucky 13's branding.
Click to continue reading Lucky 13 Clothing Sues Taylor Swift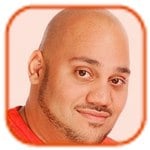 Posted by Andru Edwards Categories: Celebrities, News,
John Mayer has sued a man for selling him fake Rolexes.
The "Who You Love" singer spent a total of $5 million on what he believed to be a collection of authentic luxury watches from dealer Robert Maron - a friend of Charlie Sheen - back in 2007, but was shocked to find one of the timepieces was a replica when he sent it off for repairs three years later.
According to TMZ, Mayer returned the watch and was given credit to buy another but now wants a refund for $656,000 he spent on seven other watches which Rolex have told him are counterfeit.
Maron is a "watch dealer to the stars" and that's how he met and got close to Sheen, who has even used him as his manager and "media adviser."
Rolex is one of the world's most prestigious watch brands, with the coveted timepieces ranging anywhere from $5,000 with the most exclusive designs costing upwards of $500,000.
Click to continue reading John Mayer Sues Dealer Over Fake Rolexes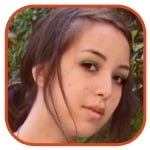 Posted by Robin Paulson Categories: Celebrities, Editorials, Fashion Designers, Health & Beauty, Models, News,
+ Already the face of one of their fragrances, actress Amanda Seyfried was tapped for Givenchy's Fall/Winter ad campaign, which also features Carine Roitfeld (who styled the ads) and her daughter Julia.
+ Speaking of Givenchy, beneath her Riccardo Tisci dress, Jessica Chastain wore matching Spanx in order to avoid becoming another actress at the Cannes Film Festival to experience an embarrassing crotch flash.
+ Helping out brides who want to wed on a budget, Target has announced a wedding dress collection priced between $99.99-$129.99, featuring an array of styles and cuts for sizes 2 through 28. The retail giant will also offer bridesmaids dresses in their online store.
+ Having already been at the center of a sexual discrimination lawsuit in Tokyo, Prada is now being pressued by The High Commissioner for Human Rights at the U.N. to cease its egregious practices against female employees.
Click to continue reading Items Du Jour: Amanda Seyfried for Givenchy, Target's Wedding Gown Line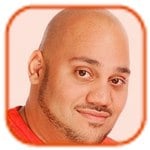 Posted by Andru Edwards Categories: Celebrities, Fashion Designers, News,
Lindsay Lohan is being sued for $5 million. The Scary Movie 5 star is being counter-sued by clothing manufacturer D.N.A.M. Apparel Industries, who claim she is the reason a business deal for her 6126 clothing line fell apart, according to TMZ.
Lindsay had originally started legal action against the company, claiming they didn't honor a licensing fee agreement and seeking $1.1 million in damages. However, D.N.A.M. claim they attempted to sell the Lindsay's 6126 clothes to high-end third party retailers in 2010, but found it hard, as Lindsay's personal life and legal problems had spiralled out of control.
The lawsuit points out Lindsay was in rehab at the time, claiming she had a "drug-addled image," which affected their own reputation, and her legal problems were playing out "like a Greek tragedy." D.N.A.M. claims it invested millions in the 6126 brand only to find it unprofitable. They are suing for breach of contract and fraud, asking for at least $5 million in damages.
Lindsay's public image is still in trouble as she is currently undergoing three months of court-ordered rehab at the Betty Ford Clinic in California, where she is reportedly finding conditions tough.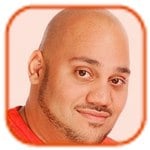 Posted by Andru Edwards Categories: Celebrities, News, Sales,
Rihanna is suing Topshop for $5 million. The "Diamonds" hitmaker is taking legal action against the UK high street fashion chain - which is owned by billionaire Philip Green - following eight months of unsuccessful negotiations over T-shirts bearing her image which are being sold without her consent.
"Rihanna's management asked Topshop a number of times to stop selling her image and were told, 'We do what we want.' They buy the pictures from a photographer, but they do not pay the artist licensing fees. Unfortunately, UK law does not protect the artist. What is most offensive for Rihanna is that they basically told her, 'Go to hell. We don't care; we are going to continue selling you.' They offered her $5,000 and said they don't care," a source told The New York Post.
The 25-year-old singer has hired international law firm Reed Smith to file the suit in London, as the garments are only being sold in the UK, where the image rights are owned by the photographer who took the picture.
Click to continue reading Rihanna Sues Topshop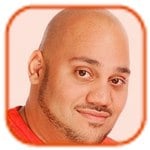 Posted by Andru Edwards Categories: Celebrities, Health & Beauty, News,
The Kardashian sisters are being sued for $10 million. Reality TV stars Kim, Kourtney and Khloe could face a mammoth legal bill following make-up artist Lee Tillett's claim they stole the name of their new cosmetics range, Khroma Beauty, from her.
Lee is also asking for damages from Boldface Group Inc, the company that markets their line, after a cease and desist letter sent last July imploring them to stop using the name failed to work. "I developed the Kroma line myself, built my business through my own hard work, and took the legal steps necessary to protect it. And yet I have now been forced into legal battle with the Kardashians simply because they have decided to take something that doesn't belong to them," she said.
Boldface petitioned a Florida court to rule Lee's brand name "conceptually weak," because it "consists solely of a descriptive term and lacks any inherent distinctive meaning to the relevant consuming public."
Click to continue reading Kardashian Sisters Sued Over Khroma Beauty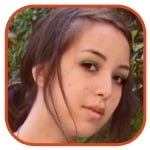 Posted by Robin Paulson Categories: Celebrities, Editorials, Fashion Designers, Models, News, Videos,
+ Singer Jordin Sparks explains her fashion choice for the American Music Awards last month. While it's good to be adventurous when it comes to clothes, it's also good to invest in a fashionably adventurous stylist.
+ Tory and Chris Burch have finally settled their lawsuit. Not surprisingly, the former married couple are keeping tight-lipped about the details of the settlement.
+ Vogue shares the top fifteen best fashion quotes of 2012. Naturally, Karl Lagerfeld and Kristen Stewart dominate the list.
+ Cindy Crawford shows that she's still got it and she still knows how to have a good time, posing with champagne in front of the Hollywood sign for Terry Richardson.
+ Miranda Kerr ousted Kate Moss for the Mango campaign this season. Check out a behind-the-scenes video of her photoshoot!
Click to continue reading Items Du Jour: Jordin Sparks' Fashion Faux Pas, Terry Shoots Cindy Crawford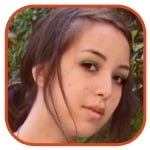 Posted by Robin Paulson Categories: Celebrities, Editorials, Health & Beauty, Models, News, Sales,
+ The Kardashian sisters are caught up in a lawsuit over their new cosmetics line Khroma Beauty, which is similar enough in name for Beverly Hills-based Chroma Makeup to go after them legally, claiming that customers will be confused between the two products.
+ Miranda Kerr, named Maxim's Sexiest Woman Alive, is featured in December's issue, photographed by David Slijper.
+ Tila Swinton's character from The Chronicles of Narnia inspired TWELV magazine's editorial "Ice Queen," which showcases a dress made entirely of ice.
+ American Apparel caused an uproar recently when it tried to capitalize on Hurricane Sandy, offering an online sale to East coast shoppers with the code 'SANDYSALE.'
Click to continue reading Items Du Jour: Tilda Inspires Ice Dress, American Apparel's Insensitive Sale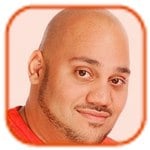 Posted by Andru Edwards Categories: Fashion Designers, Models,
Daphne Guinness has been ordered to pay her neighbors substantial damages.
A New York judge has ruled the fashion designer responsible for flooding Karim and Tina Samii's $8 million apartment - located below her own property in the former Stanhope Hotel in Manhattan - after allowing her bath water to overflow on three separate occasions.
"All I have ever wanted is to make amends and make this right. I've always been happy to pay for their damage, and have already been doing so. I would never intentionally flood their apartment. I by no means want to be a bad neighbor. I have totally waterproofed the place and now it is the safest apartment in New York," the style icon told The New York Post.
Justice Richard Braun rejected her neighbors' bid to secure $1 million in damages amid claims they felt "terrorized" and suffered "emotional distress" at the hands of the socialite. Their bid to secure a court order to prevent her from ever bathing in her property again was also denied.
Click to continue reading Daphne Guinness Ordered to Pay Damages
© Gear Live Media, LLC. 2007 – User-posted content, unless source is quoted, is licensed under a Creative Commons Public Domain License. Gear Live graphics, logos, designs, page headers, button icons, videos, articles, blogs, forums, scripts and other service names are the trademarks of Gear Live Inc.