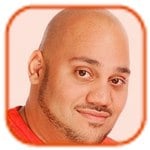 Posted by Andru Edwards Categories: Celebrities, Fashion Designers, Health & Beauty,
Lauren Conrad wouldn't have cosmetic surgery.
The 26-year-old fashion designer - who rose to fame on TV series Laguna Beach - admits she would be unlikely to go under the knife because she prefers to look "natural."
"Personally, I have always preferred a more natural look. That is what is more attractive to me, but it's up to each person. As long as you are doing it for you, because you want to look nice and that's the result you are going for, then that's fine."
However Lauren - who has now written her first book The Fame Game - admits she does feel under pressure to always look her best because she is always in the spotlight: "There is always pressure to work out a little harder when all eyes are on you. I don't think I ever felt the pressure as much as some people, but it was definitely at the back of my mind."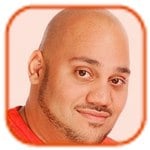 Posted by Andru Edwards Categories: Celebrities,
Lauren Conrad recycles her outfits over the holiday period. The reality star-turned-fashion designer says it's fine to re-wear dresses to different parties but makes sure she gives it her own twist with different accessories.
"During holiday parties I end up recycling a lot of my cocktail dresses, and just wearing a layering piece, like a blazer and tights, with it."
Lauren has designed dresses, skirts and tops for her Paper Crown line for the holiday season and says they're both stylish and practical: "When I was designing, I was really keeping in mind the types of things you do during these months. You're going to a lot of holiday parties, and you want to look festive and still put together. So we had a lot of fun with that."
However, Lauren says clothes aren't on her wish list for Christmas, revealing, "My wish list for family is always something I can eat, drink or burn. I don't need a lot of things. So a nice scented candle, or a bottle of wine, or just treats - those are always fun."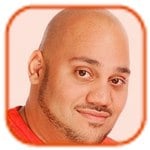 Posted by Andru Edwards Categories: Celebrities, Fashion Designers, Accessories, Footwear,
Lauren Conrad loves classic Chanel bags.
The reality star - who has designed her own collections for Kohl's - has a passion for high-end style, and reveals a quilted tote by the iconic French fashion house is her most treasured possession. "I love a classic Chanel bag. A green one is great because it looks young, but still maintains its timeless design."
As well as a wardrobe filled with accessories, Lauren also loves luxury shoes and thinks of Christian Louboutin as her choice of high-end designer for "go-to" pumps.
"Christian Louboutin is always my go-to for perfect pumps. I just made an addition to my closet with a lovely pair of brown suede shoes."
Despite her designer love, the 24-year-old fashion designer admits while she loves "feminine detailing," her own style is rather minimal: "I love the minimalist look. Wearing the same shade head-to-toe feels so chic to me. I really love any feminine detailing on a dress."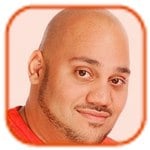 Posted by Andru Edwards Categories: Celebrities, Fashion Designers,
Lauren Conrad admits there's "probably a million things" she can't wear.
The former Hills star says there are many trends which don't suit her, and urges other women to stick to their look and body type when choosing their wardrobe.
"I think the best style advice I've ever been given was to flatter your own body. A lot of trends come out and they're not necessarily for everyone. There's probably a million things I can't wear. I can't wear high waisted jeans. They look fabulous on some people, but it's also a good example of how you're not always supposed to slavishly follow every single trend - just the ones that look nice on you."
Lauren also opened up about her wardrobe staples, rating jeggings, skinny jeans and baggy sweaters as her most sought after items.
"I love oversized sweaters, but I like them with a lighter weight, so I usually buy a lot of my sweaters a couple of sizes larger. Then I can wear them with a skinny jean or a leather legging. I love maxidresses, especially if they're long enough to be worn with a heel because they make you look much taller. Skinny jeans or a jegging are definitely a staple - I wear them most days. I also love wearing either minidresses or miniskirts."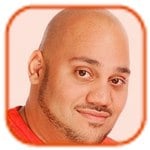 Posted by Andru Edwards Categories: Celebrities, Fashion Designers, Fashion Shows, News,
Lauren Conrad is to launch her new fashion line on her upcoming reality TV show.
The former The Hills actress - who has created collections for Kohl's in the past - revealed her new high-end range will be debuted on her MTV reality show, but the 24-year-old star has admitted she is ready for the "stress" which will undoubtedly come alongside designing the new line.
"We're in the very beginning process. We just submitted all of our tech packs for samples, so it's in the very early stages. It will get stressful after this, when you're dealing with deadlines, and you're dealing with production and the possibility of a fashion show. That's kind of when all the stress comes in. So, right now we're just picking colours and doing samples."
Lauren - who began her fashion career working as an intern for Teen Vogue in Los Angeles - also revealed she has enlisted the help of her friends to create the collection, which consists of a whole host of wardrobe "basics."
"We haven't started filming yet, so stay tuned! But my roommate and one of my best friends are running the company, the business end, and another one of my good friends, Gary, is doing kind of the creative direction. I do a lot of basics, so we have a great blazer, a high-waisted black skirt and biker jacket, and all those pieces can be traded throughout. It's a lot of layering, a lot of switching-up, so you can get more mileage."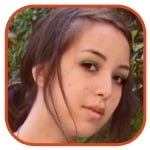 Posted by Robin Paulson Categories: Celebrities, Fashion Designers, News, Videos,
Reality star-turned-writer Lauren Conrad is taking to the internet (with the help of Ryan Seacrest) to promote her latest book, Style.
In her PSA, Conrad targets "fashion f****-ups," in which she uses Anna Wintour's face to cover up the expletive. As humorous as it is and as much as I agree, I find it hard to listen to fashion advice from someone whose style mostly consists of flip-flops, jeans, and simple dresses. Her boldest fashion move was a Moschino dress at the MTV Movie Awards!
If you do happen to like her styling tips, her book is now available in stores.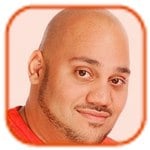 Posted by Andru Edwards Categories: Celebrities, Fashion Designers, News, Sales,
The Hills star Lauren Conrad is launching her third fashion range.
The
actress
reality star, who has a range of casual wear which is sold in Kohl's department store, has revealed she is set to create a high-end boutique line, which will have a more exclusive feel to it.
"It's a contemporary women's line. Where Kohl's is a lot of daywear, it's a lot of basics. This will be more specialty basics, more of a boutique line. It will be at a higher price point. It will be very different."
Lauren has admitted that while she enjoyed working with Kohl's, she is excited to be branching out on her own and launching a more upmarket brand: "It's one thing to work with a huge retailer like Kohl's and there is so much you get to do, but there is a little more of a thrill of doing it on your own. It's a lot more work, it's a lot more stressful, but it's something I love doing so I'm really looking forward to it."
Click to continue reading Lauren Conrad to Release Third Collection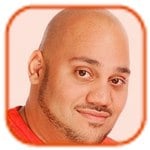 Posted by Andru Edwards Categories: Celebrities, Fashion Designers, News, Footwear,
Reality star Kristin Cavallari is designing a one-off pair of shoes.
The
actress
fashion lover is creating the footwear in an effort to break into the shoe business, and a portion of the money from the sale of the shoes will go towards her charity.
"I'm designing a shoe for Shoe Dazzle right now, which is like a one time, one deal show which a portion of the proceeds will go to my charity OneKid OneWorld. I'm excited about that because I want to have my own shoe line so it'll be like a good first show to get my feet wet with.
Kristin, 23, who made her name on The Hills, says she has a passion for footwear: "Shoes are my number one thing."
Kristin is not the only person from The Hills to launch a fashion career - Lauren Conrad has written a style book to help her fans learn more about how to dress.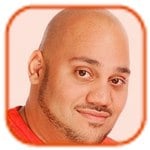 Posted by Andru Edwards Categories: Celebrities, Fashion Designers, Health & Beauty, News,
Lauren Conrad keeps her skincare routine simple. The reality TV star - who has her own range of clothes for Kohl's - says she has now learned not to use too many products on her face and feels much better for it.
"I used to use a ton of stuff. I've been going to Kate Somerville for a while now, and through facials and treatments they've weaned down my skincare regimen, which is nice. Now at night, I just use a mild face wash and an oil-free moisturizer."
Lauren is currently creating her next collection for Kohl's and loves being involved in the process.
Click to continue reading Lauren Conrad Keeps it Simple
© Gear Live Media, LLC. 2007 – User-posted content, unless source is quoted, is licensed under a Creative Commons Public Domain License. Gear Live graphics, logos, designs, page headers, button icons, videos, articles, blogs, forums, scripts and other service names are the trademarks of Gear Live Inc.