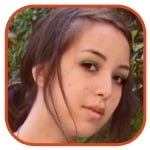 Posted by Robin Paulson Categories: Celebrities, Fashion Designers, News,
"To be honest with you, I don't give a f*** about red carpets, and I never do them. I don't like them. First of all—how could any of these outfits possibly look good with an ugly red carpet under them?"
- Red carpet spectacle Lady Gaga on how she doesn't care for them.
(Make sure to check out other notable quotes.)
Read More

| Times Online via Jezebel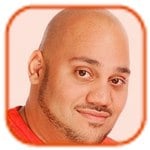 Posted by Andru Edwards Categories: Celebrities, Fashion Designers, Fashion Shows, Models, News, Rumors,
Hip-hop artist Kelis launched a new Dior store in Shanghai after being personally requested by fashion designer John Galliano.
The "Acapella" singer flew straight from London to the Chinese city to introduce Galliano's Spring/Summer 2011 resort collection for Christian Dior - before attending an exclusive after party.
Click to continue reading Kelis Launches Dior Resort Collection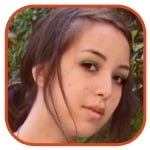 Posted by Robin Paulson Categories: Celebrities, Fashion Designers, Hairstyles, News,
The first look at Lady Gaga's latest music video for "Alejandro" is out, and initial reactions aren't too flattering. Whether it be a comparison to animated folks like Ronald McDonald or The Simpsons character Mr. Burns (when he played a vampire of course), our favorite fashionista isn't pleasing everyone. Personally, I'm glad she cut back on the extravagant hair pieces—it's nice to see a little more natural Gaga, on top of just doing something different than her usual fare.
Click to continue reading First Look: Lady Gaga Cuts Back on Hair for Alejandro
Read More

| The Cut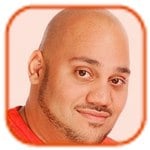 Posted by Andru Edwards Categories: Celebrities, Fashion Designers, Rumors,
What's Lady Gaga's next step to world domination? Hats.
The "Telephone" singer - famed for her eccentric fashion sense - has approached renowned hat designer Philip Treacy to take her on as an intern so she can learn all the tricks of the trade, but he has yet to give her a definite answer.
"Lady Gaga has requested an internship. But Philip will have to check her sewing skills first," Treacy's representative stated.
Gaga - who is thought to have approached the hatmaker at this year's BRIT Awards - is often seen wearing bizarre headpieces including lobster hats and a telephone on her head. The 24-year-old star is not the first celebrity to want to do a fashion internship.
Last year, Kanye West revealed his determination to carve out a successful career as a clothes designer and had been writing to fashion houses in Europe - including Louis Vuitton on London's Bond Street - asking for experience. Kanye said, "I'm going to go and take an internship and just do something that's like completely normal, and just rap at the weekends or something."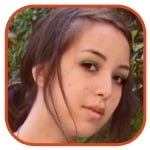 Posted by Robin Paulson Categories: Celebrities, Fashion Designers, Fashion Shows, Health & Beauty, Models, News, Rumors,
- At last night's big Belvedere Pink Grapefruit event in New York, Ashley Olsen revealed that a certain city across the pond will be the inspiration for the pair's next Olsenboye collection. That's nice and all, but I'd really appreciate if they'd concentrate on getting the line out of JCPenney.
- While it may not be London who calls for Zac Posen, Paris has caught the American designer's eye. Posen, who has been unhappy with how New York critics have treated him during fashion week debuts, says that he wants to show in the city of love because "they understand my clothes."
- With a slew of dark looks lately, Lady Gaga performed at the Rainforest Fund's 21st Birthday Celebration in an all-white custom Calvin Klein creation. She even wore a light gray wig to match!
- As her younger sister Georgia Jagger steams up the latest Chanel ads, model Elizabeth Jagger is contemplating full-on nude spreads now that she's getting older. Has she seen Helena Christensen and Claudia Schiffer lately?
- There's a new bag in town, and it's called the Schitbag. If only I made these things up. I'm almost tempted to buy it simply to tout the fact that I have a fashionable schitbag.
Click to continue reading Items Du Jour: Olsens Look to London, Zac Looks to Paris, and Rodarte on Daytime TV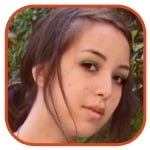 Posted by Robin Paulson Categories: Celebrities, Fashion Designers, Health & Beauty, Models, News, Sales,
- "California Gurls" singer Katy Perry aims to get John Galliano to design her wedding dress for when she ties the knot with comedian Russell Brand. Is it wrong of me to secretly wish that Brand will try to pull off one of Galliano's ridiculously awesome hats for the special occasion?
- Magazine junkies everywhere will be disappointed to hear the latest fashion-tech news: Apple will be censoring nipples for the iPad versions of magazines, as the company considers chest flesh to be soft-core porn. What would fashion be without nipples and arses?
- Supermodel Claudia Schiffer takes a cue from Demi Moore and poses nude for Germany's June Vogue issue. Karl Lagerfeld shoots the pregnant beauty, who is currently pregnant with her third child.
-
Walking disaster
Actress Lindsay Lohan won't let her dismissal at the House of Emanuel Ungaro get her fashion aspirations down. Instead, the leggings designer is expanding her line to handbags. Former Dolce & Gabbana handbag designer Paz Shaked Wolf teamed up with Lohan for the "nightclub-inspired" pieces, set to sell this holiday season.
Click to continue reading Items Du Jour: Lohan Designs a Bag, Apple Bans Nipples, Claudia Poses Nude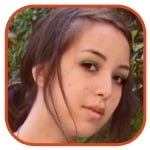 Posted by Robin Paulson Categories: Celebrities, Fashion Designers, Health & Beauty, Models, News, Rumors,
- Despite the fact that her face has graced plenty of magazine covers and campaign advertisements, Scarlett Johansson reveals in her V Magazine interview that she goes into hair and makeup "like this perfectly prepared sausage." Does she really think that we're going to buy that bologna?
- It was only a matter of time after seeing Lady Gaga sport those McQueen lobster claw platforms that we knew she was destined to don the heel-less Nina Ricci creations. Voila! The chic songstress was spotted wearing them at the Museum of Modern Art. That lady sure nows how to pick her shoes accordingly.
- Model Agyness Deyn joins forces with her sister Emily for a T-shirt line in collaboration with Uniqlo's UT Project. Catch the designs quickly—the line is oh-so-surprisingly a limited-edition.
- Fashionista Vanessa Traina is rumored to have been snapped up in Paris by photographer Benoit Peverelli for Louis Vuitton's Pre-Fall 2010 campaign.
- So we knew that the Mulleavy sisters of Rodarte always called themselves losers, but we never honestly knew how interesting they really are… until now. Kate recently revealed that her first knitting project was for a girl's pet lizard. I don't know about you, but that seems like it's got to take a lot of talent—a lizard?
Click to continue reading Items Du Jour: SJP Spills SATC2 Gossip, Givenchy Hires a Transgender Model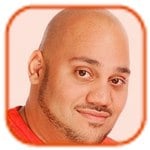 Posted by Andru Edwards Categories: Celebrities, Health & Beauty, Models, News,
Lady Gaga has been accused of copying Grace Jones' style.
The "Poker Face" hitmaker approached the veteran singer for a collaboration, but the former model turned her down because she is not a fan of the eccentric star.
Grace revealed, "I really don't think of Lady Gaga at all. I go about my business. Well, you know, I've seen some things she's worn that I've worn, and that does kind of p**s me off. Is she talented? I wouldn't go to see her. Yes, she did ask to work with me, but I said no. I'd just prefer to work with someone who is more original and someone who is not copying me, actually."
Despite her advancing years, the 61-year-old star still has a toned figure and admits her muscular frame has always set her apart from other women: "When I started modeling, I'd raise my arms and it was all muscle and all the other models had nothing. Really, everybody thought I was a man. I don't have to do much to have muscles. It's just genetic."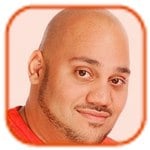 Posted by Andru Edwards Categories: Celebrities, News,
Lady Gaga hates casually dressed celebrities.
The "Telephone" singer - who is famed for her eccentric fashion sense - believes stars should make an effort when they appear at red carpet events as she thinks it's something the fans deserve:
"I think you should look nice all the time. When I meet celebrities and they're in casual clothes, I'm always like, 'Whaaat?' I don't mean to be judgmental, but it would do them better to be who they really are, all the time. When I get out of a car and there are 30 fans waiting for me, I know I'm dressed the way I should be. There's a reason they have that emotional reaction."
The 24-year-old star also admitted her image is highly sexed but denied rumours she buys her clothes from sex stores.
She told Britain's OK! magazine, "Everybody loves sex. I would love to be introduced to one person on the planet that does not love sex. I don't buy my clothes from sex shops. I just recently have had a love affair with S+M clothing and masks as I love the idea of telling stories with no face. I believe in some things very strongly and that is the power of showbiz."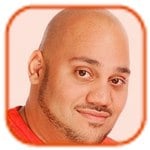 Posted by Andru Edwards Categories: Celebrities, Fashion Designers, News, Videos,
Fashionable pop singer Lady Gaga asked to look like a prisoner in her latest music video.
The eccentric singer teamed up with designers Viktor and Rolf for "Telephone" - her duet with Beyonce Knowles - as she wanted them to create her a bespoke costume, which was inspired by spending time behind bars. As a result, in some scenes in the video Gaga wears a dark grey leopard jersey jumpsuit with a studded bodice decorated with metal chains.
"Lady Gaga asked us to design a prisoner's outfit. This is how we imagined Gaga if she was incarcerated. She inspired us and her bodysuit was included in our brand new 'glamour factory' collection. It is styled with a huge pile of exaggerated metal chain necklaces."
As well as her Viktor and Rolf prison outfit, Gaga and Beyonce also wear designs by outlandish designer Jean Charles de Castelbajac - with Beyonce choosing a blue jacket from the Spring/Summer 2010 collection and Gaga sporting a bespoke dress.
© Gear Live Media, LLC. 2007 – User-posted content, unless source is quoted, is licensed under a Creative Commons Public Domain License. Gear Live graphics, logos, designs, page headers, button icons, videos, articles, blogs, forums, scripts and other service names are the trademarks of Gear Live Inc.