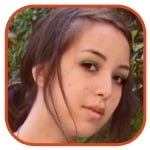 Posted by Robin Paulson Categories: Celebrities,
While Lady Gaga had seemed to tone down her outrageous looks lately, the pop singer stepped out in Paris looking far from normal and more like she came straight out of a children's puppet show.
Whether it's to hide her recent weight gain, to comment on it, or to offset her current relatively normal hair style, the "Marry the Night" singer was quite easy to spot in the French capital. Pairing her Snuggie-like dress with electric blue platforms and gag-like shades, is she paving the path for a future trend or is this just pure shock factor?
(Check out more questionable fashion looks here.)
Read More

| Daily Mail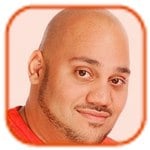 Posted by Andru Edwards Categories: Celebrities, Health & Beauty,
Lady Gaga blames her father's restaurant for her recent weight gain.
The "Bad Romance" singer has put on 25lbs recently and says it's because the food at her father Joe Germanotta's New York eatery is so delicious, she can't help tucking in to pizza and pasta every time she visits.
"I love eating pasta and I'm a New York Italian girl. That's why I have been staying out of New York. My father opened a restaurant. It's so amazing... it's so freaking delicious, but I'm telling you I gain five pounds every time I go there. So my dad wants me to eat at the restaurant, and I'm like, 'I've got to go where I can drink green juice,'" she said, speaking about the restaurant.
Gaga, whose weight has fluctuated in the past, insists she is happy with her new curves although she is "dieting right now, because I gained, like, 25 pounds." She said, "I really don't feel bad about it, not even for a second. It's hard because I have a vigorous show, so I tend to bulk up, get muscular, and I really don't like that. So I'm trying to find a new balance."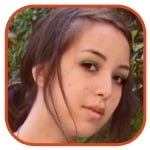 Posted by Robin Paulson Categories: Celebrities, Fashion Designers, Hairstyles, Health & Beauty, Models, News, Sales, Videos,
+ Angelina Jolie was photographed on her way to meeting Turkish leaders to discuss the crisis in Syria looking like she just walked off the runway. Or perhaps maybe she just borrowed the loose, flowing, ground-length gown from her latest film, Maleficent.
+ Elsewhere, Miley Cyrus was snapped up wearing a black crop top with a pair of pants that could easily have been her pajamas; however, she strangely seems to be pulling the look off. Perhaps this is the magical work of her new, daring 'do?
+ Avid Twitter poster Rihanna broke her own news that she'll be covering Vogue a second time; Annie Leibovitz is again set to photograph the singer for the fashion glossy.
+ H&M released a behind-the-scenes video of the upcoming Lana Del Rey campaign, which was shot as a music video of the singer covering "Blue Velvet." Of course, because no one wants to be all that original these days, it looks very much like the David Lynch film of the same name.
Click to continue reading Items Du Jour: Rihanna on Vogue, Lana Del Rey for H&M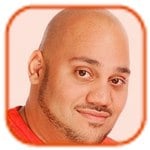 Posted by Andru Edwards Categories: Celebrities, Health & Beauty, News,
Lady Gaga had a tattoo inked into her newly-shaved head in front of a live audience last night.
The "Born This Way" hitmaker had an image of a cherub wearing a crown etched into the back of her head at New York's Solomon R Guggenheim Museum as part of the launch for her new perfume Fame, and tattooist Mark Mahoney says the design is a nod to her Italian roots. Mark - who was helped by his assistant Wes Brown - explained, "It's kind of a Renaissance era cherub, a nod to her Italian heritage."
Click to continue reading Lady Gaga Gets Her Head Tattooed in Front of a Crowd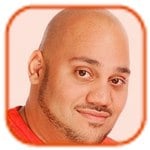 Posted by Andru Edwards Categories: Celebrities, Hairstyles,
Lady Gaga has shaved her head as a tribute to her friend's late mother.
The "Born This Way" singer unveiled her dramatic new hairdo on Twitter last night, explaining it was to honor her close friend Terry Richardson's mum Annie Lomax, who passed away yesterday aged 74. The eccentric pop star posted a photograph of the back of her head on the social network, revealing a large shaved section at the bottom, along with a caption which references her new track "Princess D.I.E," a tribute to the late Princess Diana. "I did it for u Terry. I'm sorry about ure mommy. She has princess die, but were all princess high. (sic)" she wrote.
Click to continue reading Lady Gaga Shaves Her Head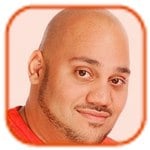 Posted by Andru Edwards Categories: Celebrities,
Lady Gaga has been slammed by PETA, who claim she is heartless.
The animal rights group - People for the Ethical Treatment of Animals - have criticized the "Poker Face" hitmaker after she was spotted wearing a white fox fur scarf in Cologne, Germany on Wednesday. "The picture speaks for itself. PETA is considering passing the hat so that someone can buy her a heart," said Wendy Wegner, a spokesperson for the organization.
The scarf, which still had the animal's head attached, appeared to be from an Arctic White Fox, which is often electrocuted for its fur. At one time Gaga took a stand against wearing animal skin, stepping out in a jacket made from Kermit the Frog puppets, an ironic statement against the fur trade.
Click to continue reading Lady Gaga Slammed for Wearing Fox Fur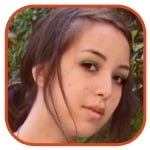 Posted by Robin Paulson Categories: Celebrities, Editorials, Fashion Designers, Health & Beauty, Models, News,
+ "Born to Die" singer Lana Del Rey covers British GQ in nothing more than jewelry. Dubbed Woman of the Year by the men's magazine, her editorial on the inside of the glossy is apparently just as risque.
+ David Sims photographed Gisele Bundchen for the latest ESPRIT campaign, which features Mrs. Brady in a cool, tailored suit coupled with tousled sex hair (because that's totally how everyone wears their locks to work).
+ Singer of the infectious "Call Me Maybe" hit, Carly Rae Jepsen, is expanding her empire by modeling for Wet Seal. To celebrate the union, the clothing store is giving shoppers a chance to win a shopping spree with Jepsen, as well as tickets to see her and Justin Bieber in concert.
+ Katie Holmes opens up to WWD about her fashion career, in which she claims that she's not afraid to fail (although anyone with a hefty divorce settlement from Tom Cruise would also probably not be too afraid to waste money).
Click to continue reading Items Du Jour: Lana Del Rey Covers GQ, Katie Holmes Opens Up About Designing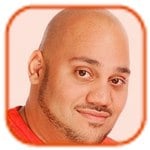 Posted by Andru Edwards Categories: Celebrities, Hairstyles,
Lady Gaga has created a fibre optic wig inspired by the Disney Princesses.
The "Judas" singer - who is renowned for her love of eccentric stage outfits - worked on the special creation with her collaborators the Haus of Gaga for six months, and claims the hair piece was inspired by the idea of one of the animated characters at a dance music rave.
"Hi everyone, this is Gaga. So I wanted to show you one of the newest inventions from the Haus of Gaga - this is a hand-made wig by Frederic Aspiras. It's an innovation that myself and Tara and Frederick came up with, with my friend Chris and we've been working on it for six months. Over six months. And we are going to light it up for you so you can see. So the wig is made up of a mixture of real human hair and the finest fibre-optics in existence - they move and feel like real hair. It was handmade. The hair was inspired by taking a Disney Princess and putting her in a rave," she said in a video post on her blog (seen after the jump).
Click to continue reading Lady Gaga Makes a Wig with Lights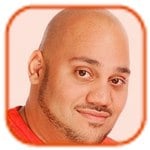 Posted by Andru Edwards Categories: Celebrities, Health & Beauty, Rumors,
Lady Gaga has switched to a gluten-free diet.
The "Bad Romance" singer has started the next leg of her huge Born This Way Ball tour in Sofia, Bulgaria, and she has opted to go on a new diet to make sure she is in the best shape for the grueling workout.
"Gaga has decided to go on a major body blitz and cut out all gluten and wheat from her diet, which is very hard to do. She has given her people strict instruction to advise staff at venues and restaurants about her new diet because she is taking it very seriously. Her aim is to drop 10lb in a month," a source said.
The 26-year-old singer is thought to be rationing her carbohydrate intake to just two portions a week, and living off a diet mainly consisting of fish, chicken and vegetables. "She allows herself one potato or rice portion a week and has been snacking on Ginnybake cakes from wholefood shops - they are gluten free cookies," the source added.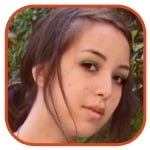 Posted by Robin Paulson Categories: Celebrities, News,
Behold - the Lady Gaga September Vogue issue!
After bumping shoulders with just about everyone in the fashion industry for several years - above all, with Anna Wintour - the "You and I" singer finally achieved the most coveted cover in the fashion industry. After having covered the fashion bible's March issue of last year, the pop singer has earned her dues.
Photographed by Mert Alas and Marcus Piggott, the fuschia/magenta mermaid-style gown looks stunning on the 26 year-old singer; however, her hair seems to be a whole different story...
Jonathan Van Meter pens Gaga's profile (here's to hoping he can explain her newfound friendship with Lindsay Lohan) with additional photos (one after the jump!) by Mert and Marcus. The issue hits newsstands August 21.
Click to continue reading Lady Gaga Covers September Vogue
Read More

| Vogue

© Gear Live Media, LLC. 2007 – User-posted content, unless source is quoted, is licensed under a Creative Commons Public Domain License. Gear Live graphics, logos, designs, page headers, button icons, videos, articles, blogs, forums, scripts and other service names are the trademarks of Gear Live Inc.