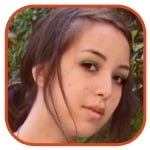 Posted by Robin Paulson Categories: Celebrities, News,
"Fashion is that thing that saved me from being sad. I've always cared about my costumes and my clothes. When I leave my apartment I like to look pretty for my fans but not [in a] hot sexy girl [way]—I don't care about that, I just want to make you feel something with what I wear. I want you to feel happy and enjoy the theatre of my life the way that I do. No matter what happens with my music and wherever I go that—that heart of that glamorous girl in New York will never be gone. This is who I am and its never been an act and its never been marketing. This is me all the way to my core and fashion is a big part of my life."
- "Applause" singer Lady Gaga claims that her eccentric style is all a part of her own personality and not a marketing act. Interesting, considering that Miley Cyrus is claiming that her appearance is all an act.
(Make sure to check out other notable quotes.)
Read More

| Jezebel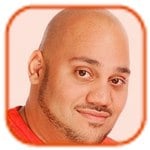 Posted by Andru Edwards Categories: Celebrities,
Lady Gaga dressed as a white witch at the Glamour Women of the Year awards last night.
The "Applause" hitmaker turned up at the elegant event in New York City in a spooky attire wearing a white lace pencil skirt, matching blazer and a sheer high-collar blouse, which she teamed with bizarre platform heels encrusted with different sized pearls. The 27-year-old singer wore a long blonde mane, which she'd severely crimped into a back-combed effect and smothered her face in a white powder to give off a ghostly appearance.
Gaga criticized her facial features and claimed she looked too artificially beautiful on the cover of this month's Glamour magazine. Speaking at the awards ceremony, she said, "I do not look like that when I wake up in the morning."
The flamboyant star - who has set up a charity, the Born This Way Foundation, to combat the bullying of youngsters - went on to explain she's not interested in fashion and music, but believes her true talent lies in bringing out the best in other people: "My true talent is not the clothes, and not the music. I really feel that what I am best at is seeing the potential in other people."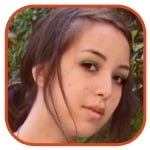 Posted by Robin Paulson Categories: Celebrities, Health & Beauty,
"Being beautiful is not so fun when you're in a business with all men. Because it can actually get in the way. So in some ways, the outfits—these creations are because I don't want to face the reality of what people want from a female pop star. Everybody always laughs because I feel so much more comfortable with, like, a giant paper bag on my whole body and paint on my face. Sometimes I try really hard to take it all off. But inevitably what's underneath is still not a straight edge. And I don't think it ever will be."
- Lady Gaga on being a beautiful pop star and why she wears her over-the-top looks.
(Make sure to check out other notable quotes.)
Read More

| Jezebel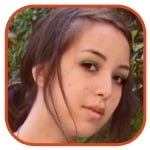 Posted by Robin Paulson Categories: Celebrities, Hairstyles, Health & Beauty,
Ever since she became famous from her "Poker Face" music video, Lady Gaga has constantly disguised her real hair under elaborate, colorful wigs. Now the pop star has shed her costume hair and revealed her true locks, saving the unveil for the iTunes Music Festival in London.
"When I didn't feel strong enough to be me, I created someone else. And it worked ... So here I am, the human underneath the wigs. This is my real hair," she told fans onstage as she removed the large wig she was sporting.
What do you think of Lady Gaga's natural 'do - should she keep it or keep it hidden?
Read More

| The Cut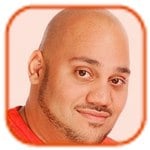 Posted by Andru Edwards Categories: Celebrities, Health & Beauty, News,
Lady Gaga's fake fingernail has been auctioned for $12,000.
An enthusiastic fan of the "Edge of Glory" hitmaker has laid claim to one of the intricately-designed false nails worn by the singer at the launch of her Fame perfume and during her Born This Way ball tour last year after paying a five figure sum for the unique item.
Gaga, 27, adorned herself in black acrylic nails featuring detailed gold embellishments - which were designed exclusively for her by New York nail artist Aya Fukuda - last September, but the singer appeared to lose one of the nails while gyrating on stage in Dublin, Ireland and it was later picked up by an eagle-eyed stage hand after the concert, who promptly sold online.
In the official auction listing, the crew member explained, "I noticed an object on the floor of the stage, which at first I thought was a guitar plectrum. When I picked it up, I saw it was an acrylic nail."
Click to continue reading Lady Gaga's Fake Nail Sells for $12,000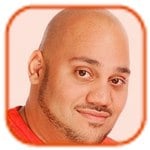 Posted by Andru Edwards Categories: Celebrities, Fashion Designers,
Lady Gaga is expecting to wear a Donatella Versace wedding dress. The pop star - who has been with Taylor Kinney since September 2011 - is reportedly keen on a design by the Italian, and asked her to create a black and gold silk gown with diamonds in the bodice.
"Gaga's spending millions on her wedding to Taylor Kinney and Donatella Versace's designing a typically over-the-top dress which on its own will cost thousands. She thinks white is cheesy and wants black and gold silk with all these crazy removable bits," a source told The Sun.
The extra "bits" include a removable skirt and train, which would then be converted into a separate gown for the ceremony. "The Edge of Glory" hitmaker and the Vampire Diaries actor have had trouble finding time for the wedding among the singer's heavy schedule but a break from recording and touring should allow a date to be set for the summer.
It's also reported they want to get married in New York to allow her grandmother Angelina Germanotta to attend.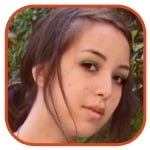 Posted by Robin Paulson Categories: Celebrities, Editorials, Fashion Designers, Models, News,
+ Kate Upton is slowly climbing up the ladder to supermodel status. The American model - known previously for her swimwear work - has landed her first Vogue UK cover, shortly after having appeared on the cover of Vogue Italia.
+ Britney Spears recently showed up to an X Factor event wearing vintage Christopher Kane, although I'm not sure if I'm digging the floral and lace patterns on leather.
+ Anderson Cooper revealed that he wears the same pairs of jeans during his everyday wear and that he doesn't wash them for six months at a time. When he does, he washes them in the shower.
+ Jessica Chastain takes over all three variant covers of January's W, the Art Meets Fashion edition. Posing for photographer Rineke Dijkstra and artists Chantal Joffe and Geoge Condo, the actress looks stunning in the released photos of the covers and editorial.
Click to continue reading Items Du Jour: Kate Upton on Vogue UK, Britney in Christopher Kane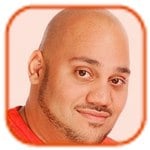 Posted by Andru Edwards Categories: Celebrities, Fashion Designers,
Lady Gaga has asked Donatella Versace to reinvigorate her tour outfits. The "Judas" hitmaker has revealed the Italian fashion designer will be giving her stage outfits a "face-lift" when her Born This Way Ball world tour reaches North America in January.
"THE BORN THIS WAY BALL is getting a face-lift for America. I heard rumors @Versace IS CUSTOM DESIGNING ALL THE CLOTHES AND NEW LOOKS. (sic)" she wrote on her Twitter.
The 26-year-old eccentric pop star is a huge fan of Versace's striking designs, and she recently stepped out in the iconic safety-pin dress first worn by Elizabeth Hurley in 1994. Donatella is known for giving garments a feminine and risque flair, so Gaga - who has memorably worn a meat dress and worn a Kermit the Frog outfit - can expect some revealing new stage outfits to show off her curvier figure.
(FYI - You can also follow Chic Dish on Twitter.)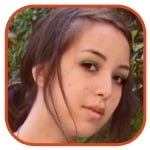 Posted by Robin Paulson Categories: Celebrities, Health & Beauty,
"I was acutely aware of some photos on the internet — my mum called me and was like, 'Did you gain weight?' — everybody was telling me about it, and I didn't really care. But when I heard it was on the news, where they talk about wars, the economy crashing, and the election — I just thought, 'This is ####### ridiculous.' I mean, what kind of example is that to a young girl sitting at home? ... Quite honestly, I did gain about 30 pounds. [But] Adele is bigger than me, how come nobody says anything about it? She's so wonderful and I think her confidence is something I have to match. She has set the bar very high for a lot of women."
- Lady Gaga discusses her recent weight gain.
(Make sure to check out other notable quotes.)
Read More

| Stylist via The Cut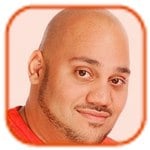 Posted by Andru Edwards Categories: Celebrities, Health & Beauty,
Lady Gaga has "no intention" of hiding her weight gain.
The "Marry The Night" hitmaker recently revealed she had gained 25 pounds after over-eating at her father's New York restaurant, and while she has come under criticism, she is refusing to cover-up.
"She has no intention of going on a diet or hiding under baggy clothes until she loses some weight. That just isn't her style. She tells her fans to love themselves and that is something that she doesn't just preach," a source told The Huffington Post.
However, she also believes some of the gain has been in muscle after dancing on stage on her Born This Way world tour. "She has said before that when she's on tour she gets muscular. If you look at pictures from the start and the end of her tours you can see that. It's not a look she says she really likes, but after working out onstage like she does, it happens naturally. There is nothing she can do about it," the source added.
© Gear Live Media, LLC. 2007 – User-posted content, unless source is quoted, is licensed under a Creative Commons Public Domain License. Gear Live graphics, logos, designs, page headers, button icons, videos, articles, blogs, forums, scripts and other service names are the trademarks of Gear Live Inc.