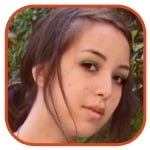 Posted by Robin Paulson Categories: Celebrities, Fashion Designers, Fashion Shows, Models, News,
+ Although Kanye West has campaigned for his fiancee Kim Kardashian to grace the coveted cover of Vogue, it looks like her half-sister Kendall Jenner might beat her to it, as she was seen next to Anna Wintour at the Topshop show for London Fashion Week.
+ Fashion designer Tom Ford expresses his bromance for Jay-Z with his latest collection, displaying his knock-off dress version of the rapper's own Tom Ford knock-off jersey.
+ Mulberry launched some photos of Cara Delevingne modeling their latest handbag collection, which also happens to be one that was made in collaboration with her!
+ She might not be on PETA's go-to list for "I'd Rather Go Naked Than Wear Fur" models anymore, but Khloe Kardashian made it clear in New York yesterday that she's still not wearing animal pelts, wearing a faux fur coat with the words "F**k Yo Fur" in red paint on the back.
Click to continue reading Items Du Jour: Anna Cozies Up to Kendall, Heidi for New Balance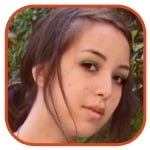 Posted by Robin Paulson Categories: Celebrities, Editorials, Fashion Designers, Hairstyles, Health & Beauty, Models, News, Sales,
+ The Kardashian trio unveiled their latest clothing collection, which they launched in collaboration with British retailer Lipsy. Unsurprisingly, Kourtney, Kim, and Khloe model off their floral, curve-hugging dresses in the adverts for the line (perhaps it's the only way they'd be able to sell it?). Major kudos that they're not of the typical sequined and glittery New Year's Eve dress fare, but at the same time, I can't imagine women flocking to the stores (or in Americans' cases, online store) for a summery frock when they're looking for something festive.
+ Britney Spears surprised fans with a Twitter photo showcasing her new hair color: platinum blonde. Love it or leave it?
+ Tyra Banks seems to have joined Jennifer Lawrence in the war against negative body image words, claiming that she refuses to utter "plus-size," instead opting for "fiercely real." Not sure how quickly the latter will catch on, but it's a start!
Click to continue reading Items Du Jour: Britney Goes Platinum, Tyra's War on "Plus-Size" Term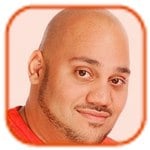 Posted by Andru Edwards Categories: Celebrities, Health & Beauty, News,
The Kardashian sisters are being sued for $10 million. Reality TV stars Kim, Kourtney and Khloe could face a mammoth legal bill following make-up artist Lee Tillett's claim they stole the name of their new cosmetics range, Khroma Beauty, from her.
Lee is also asking for damages from Boldface Group Inc, the company that markets their line, after a cease and desist letter sent last July imploring them to stop using the name failed to work. "I developed the Kroma line myself, built my business through my own hard work, and took the legal steps necessary to protect it. And yet I have now been forced into legal battle with the Kardashians simply because they have decided to take something that doesn't belong to them," she said.
Boldface petitioned a Florida court to rule Lee's brand name "conceptually weak," because it "consists solely of a descriptive term and lacks any inherent distinctive meaning to the relevant consuming public."
Click to continue reading Kardashian Sisters Sued Over Khroma Beauty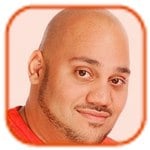 Posted by Andru Edwards Categories: Celebrities, Fashion Designers,
Duchess Catherine Middleton returned clothes sent to her by Kim Kardashian. The British royal is known for championing high street as well as designer fashion, but didn't accept a package sent by the reality TV star and her sisters Khloe and Kourtney from their new Dorothy Perkins range.
"Kate is hardly going to turn up for an event with the queen in a cheap leopard-print miniskirt or gold sequined jacket," a source said.
Kim was also said to be keen to meet with Catherine while she was recently in London, inviting her for tea. "The Kardashians want to be as big in the UK as they are in America, and think associating themselves with the Royals, especially Kate, will help them achieve that. She hoped Kate might be seen wearing one of the designs out in public, which would give their fashion credentials a huge boost," the source said.
Click to continue reading Duchess Catherine Returns Kim's Clothes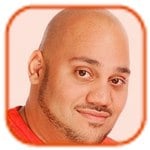 Posted by Andru Edwards Categories: Celebrities, Health & Beauty, News,
The Kardashian sisters are launching a make-up line. Reality TV stars Kim, Kourtney and Khloe Kardashian have teamed up with Boldface Licensing+Branding to create their first cosmetics range, Khroma Beauty, and are very excited by their latest venture.
"We're so excited to partner with Boldface Licensing+Branding on this new venture. There's a glam girl in all of us and it's a dream come true to have our own make-up line and to share it with women around the world," they said in a statement.
The Keeping Up With The Kardashian stars added to E! News, "Make-up has been an essential part of our lives for so long. Like fashion, it's always changing and evolving just as we do and we can't wait to share this new venture with our fans!"
Click to continue reading The Kardashian Sisters to Launch a Make-Up Line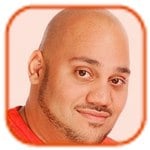 Posted by Andru Edwards Categories: Celebrities, Health & Beauty,
Khloe Kardashian has learned to "brush off" jibes about her weight.
The 27-year-old Keeping Up With the Kardashians star is often criticised for her curves, but insists the only person's opinion she cares about is her husband Lamar Odom's.
"People have called me 'fat' and 'different' my whole life. It is something that I have to brush off. Even though it stings, I can't think about what every person has to say and take it personally. Lamar makes me feel like I am the most beautiful woman in the world and that is all that matters to me," she said.
Her mother and manager Kris Jenner recently took aim at Khloe for her weight on an episode of Khloe & Lamar, although she believes her mom did it for the right reasons: "My mum has two roles in my life. She is my mum and my manager. So of course when I heard my mum say that, it stung, but from a manager's point of view, I needed to take what she said and look at it from that perspective."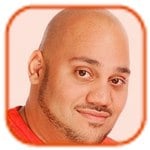 Posted by Andru Edwards Categories: News,
The Kardashians are set to open a clothing store on Melrose Avenue. Siblings Kim, Khloe and Kourtney will move their shop Dash, which has been based in Calabasas for six years to a huge 2,000-square-foot space at 8420 Melrose Avenue in West Hollywood because they think a better location will increase sales.
"We had our store since before we had a TV show. Fashion has always been number one, and we will always continue to focus on our store. If we have a better location, we will have better sales. I don't think our location was really ideal," Kim said.
While Kim believes the new location will help sales, she also believes the addition of her family's store to the area will increase visitor numbers to Melrose Avenue:"I think it will bring more foot traffic to Melrose, which I think will be good for the area. I don't really know about the paparazzi."
The Kardashians have Dash shops in Miami Beach and New York's SoHo and also have a celebrity lifestyle boutique called Kardashian Khaos in Las Vegas.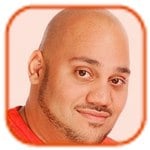 Posted by Andru Edwards Categories: Celebrities, News,
Kim, Khloe and Kourtney Kardashian launched their lingerie line yesterday and say they are very proud of the results.
The three sisters all donned a series of sexy ensembles to promote their Kardashian Kollection Intimates line and they say there's something in the range for everyone.
"My sisters are I are excited to reveal our new ad for our Kardashian Kollection Intimates! The intimates line is so gorgeous, comfortable and feminine and we are very proud of the line!" Kim said.
In the photo - which Kim posted on her Twitter page - Kim is dons a sexy black lace bra and knickers set, with Kourtney wearing a similar nude and black set with matching hold ups.
Khloe - who is in the middle - shows off her curves in a black basque and stockings. "OMG how fab is this new ad for Kardashian Kollection lingerie?!? Nothing makes me feel sexier, plus it's all so comfy! Killing two birds with one stone! LOL. (sic)" Khloe wrote on her Twitter.
Click to continue reading Kardashians Launch Lingerie Line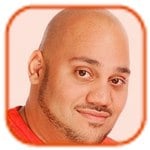 Posted by Andru Edwards Categories: Celebrities, Fashion Designers,
The Kardashian sisters have signed a fashion deal with department store Sears. Kourtney, Kim and Khloe have teamed up with the retail giants to create a clothing and accessories line, The Kardashian Kollection, which will be aimed at Sears customers aged 17 to 35.
"It helps us cater to our fans and to make sure that everyone can have access to The Kardashian Kollection," Kim said of the collection.
Kourtney added, "We love Sears. There is a Sears right near our house. It's such a great store that is part of America's retail history."
John Goodman, executive vice president of apparel and home for Sears Holdings, told WWD, "We have spent the past year and a half really looking to build a junior business, and we have been happy about where our junior business has gone. Now it is a matter of bringing in a new contemporary customer."
Click to continue reading Kardashians Sign with Sears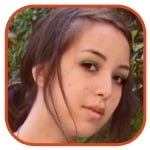 Posted by Robin Paulson Categories: Celebrities, Hairstyles,
Khloe Kardashian sought out a new look for the new year by transforming her brunette locks to red.
"So far I love it! It's fun! Different. And I have never been red before so why not? I wanted to stand out for a little bit," Khloe said.
While I'm not sure if her red hair is enough to stand out against her sister Kim's cornrows, the look is very fresh on her -- a little color is nice during these winter months. It also, obviously, gives her upcoming reality show something to talk about.
"This is the time for Khloe. She is starting her own show with her husband, Lamar, and this is separate from Keeping Up [With the Kardashians], so we thought, perfect!" said her hairstylist Clyde Haygood.
Most importantly, does she get the husband seal of approval from Lamar Odom? "Lamar said for me to go redder -- he loves it!"
Read More

| People

© Gear Live Media, LLC. 2007 – User-posted content, unless source is quoted, is licensed under a Creative Commons Public Domain License. Gear Live graphics, logos, designs, page headers, button icons, videos, articles, blogs, forums, scripts and other service names are the trademarks of Gear Live Inc.