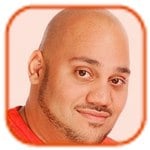 Posted by Andru Edwards Categories: Celebrities, Editorials, News,
Kelly Osbourne is "disgusted" by the backlash against Kim Kardashian's Vogue cover.
The Fashion Police host doesn't think readers have the right to criticize the Keeping Up With The Kardashians star and her rapper fiance, Kanye West, who front the latest edition of the magazine, after stars like Sarah Michelle Gellar have threatened to cancel their subscription to the prestigious publication.
In a blog post titled "MY THOUGHTS ON KIM AND KANYE ON VOGUE," she wrote: "People are even going so far as to cancel their subscriptions or bloggers [are] taking down the link to Vogue magazine. I don't want to even go into the awful things people have said about them. I find this disgusting. Regardless of whether or not you think Kim and Kanye are worthy enough [to] be on the cover ... it's not your decision to make. I do believe that would be up to [Editor] Anna Wintour."
Kelly urges fans to "be happy" for Kim and Kanye, who have nine-month-old daughter North together and are expected to wed this May.
Click to continue reading Kelly Osbourne "Disgusted" by Kimye's 'Vogue' Backlash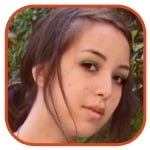 Posted by Robin Paulson Categories: Celebrities, Health & Beauty,
Beauty is pain for Kelly Osbourne, as the Fashion Police co-host has decided to begin removing her tattoos.
"I did the crime I am now doing the time! #NoPainNoGain!" she wrote in a caption on Instagram. In the photo above the caption (seen to the right), the 29 year-old's arm is seen undergoing the painful removal process.
The first to go is the colorful keyboard on her right arm. In a 2010 interview, Osbourne explained why she acquired so many tattoos in the first place: "I was miserable and I just went and got all these tattoos and I don't know why. One of them is a keyboard and I don't even know how to play a piano! As you get older, you realize that you don't want to be defined by your tattoos, because that's not the type of person that I am."
Click to continue reading Kelly Osbourne Begins Tattoo Removal
Read More

| Us Weekly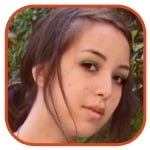 Posted by Robin Paulson Categories: Celebrities,
Sometimes less is more - way less.
Kelly Osbourne showed up to a charity event dressed more like an anime character rather than a Fashion Police judge. Is the former reality star's style way ahead of her time, or should she tuck that dress deep into her closet, never to be worn again?
(Check out more questionable fashion looks here.)
Read More

| Daily Mail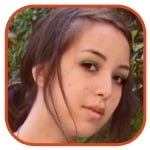 Posted by Robin Paulson Categories: Celebrities, Editorials, Fashion Designers, Hairstyles, Models, News, Videos,
+ Just days before venturing on her Twilight Saga: Breaking Dawn Part 2 promotional tour, Ashley Greene colors her brunette locks to a striking red shade. Love it or leave it?
+ We showed you the preview of Karl Lagerfeld's photos of Victoria Beckham for French Elle -- now check out the full editorial!
+ Saturday Night Live takes to spoofing Brad Pitt's Chanel advertisements. He knew he had it coming, right?
+ Want a 24-carat gold temporary tattoo on your arm in the shape of jewelry? Of course you do! At least, that's what Dior's banking on, anyway.
Click to continue reading Items Du Jour: Ashley Greene Is a Redhead, SNL Spoofs Brad's Chanel Ads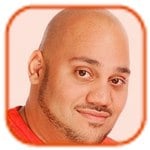 Posted by Andru Edwards Categories: Celebrities, Health & Beauty,
Kelly Osbourne fits into clothes "even supermodels can't." The reality TV star's favorite body part is her small waist, which allows her to fit into extremely small sizes of clothing.
"I have an exceptionally small waist for my body shape and size, so I can fit into garments that even supermodels can't," she said.
However, Kelly's least favorite body part is just below, as she doesn't like her thighs. Asked for her least favorite body part, she added, "It's probably my thighs. I look at other girls and they have matchstick legs, but mine have always been toned and muscular."
The 27-year-old star has sported a much trimmer figure in recent years, which she credits to changing her diet for good, rather than dieting. "If you want to live healthily you have to make a life change and stop doing certain things. Otherwise you starve yourself and as soon as you get to your goal weight you go back to eating the way you were before and put it all back on. You have to commit," she explained.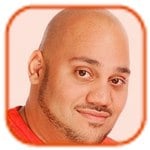 Posted by Andru Edwards Categories: Celebrities, Health & Beauty,
Madonna has helped Kelly Osbourne drop a dress size.
The pair have previously worked together on the "Girl Gone Wild" hitmaker's clothing range Material Girl, and the singer has been advising the Fashion Police host on diet and exercise to help her shed weight she gained earlier this year.
"Madonna's helped Kelly get back to a size eight. Kelly does the Ballet Barre workout five days week - she loves the dance element and can see how it's changed her shape," a source said. "Madonna's also encouraged her to eat in a more macrobiotic way - cutting out wheat, artificial sweeteners and cheese. Kelly's avoiding carbs to beat bloating and has been eating boiled eggs for breakfast, grilled chicken salad for lunch and fish with steamed greens for dinner."
Kelly is not the only member of the Osbourne family to recently go on a change of diet - her mother Sharon is on the low-carbohydrate Atkins diet so she can shed some excess weight.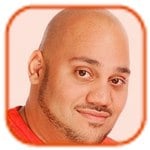 Posted by Andru Edwards Categories: Celebrities, Hairstyles, Health & Beauty,
Kelly Osbourne dyed her hair gray in tribute to The Golden Girls.
The 27-year-old E! presenter was such a fan of the 80s sitcom - which followed the lives of four aging women - that she decided to recreate the style on her own hair. Denying her new look had anything to do with a Chanel campaign featuring a silver-haired model, she said, "I did it because of a magazine clipping I found when I was 13 - and because I'm obsessed with The Golden Girls. Maybe I'll do yellow next. Maybe I'll do green."
She insists that when it comes to her style, she likes to be a leader, not a follower, although she doesn't set out to please anyone but herself. "I'm the most uncool person on Earth, and I love myself. I don't want to be cool! I feel good in my own skin because I've accepted the fact that I'm me. That's what's so great about being alive and being on this planet: Everybody's different."
Click to continue reading Kelly Osbourne's Gray Hair Inspired by 'The Golden Girls'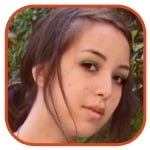 Posted by Robin Paulson Categories: Celebrities, News,
E!'s fashion police correspondant Kelly Osbourne has criticized the newly-crowned Duchess of Cambridge on her knack for recycling fashions.
"In England they are like look how thrifty she's [Kate Middleton] being, showing the British public that the Royals are in a recession as well. Only in this country they call it a faux pas," Osbourne said on The Tonight Show with Jay Leno.
Osbourne spoke in regards to the dress Kate wore to Zara Phillips' royal wedding this month, which she had previously worn in 2006.
"Well I'm sorry but if I had that job I would only wear it once. If I am going to be the future bloody Queen of England I'm going to wear that dress once because I'm giving up the rest of my life, all of my privacy, at least I can get a new dress every day."
Perhaps this is why Kelly is not the future Queen of England! I am personally all about being thrifty and opting to reuse and/or restyle clothing that I like -- why can't Kate? Not that I'm a huge fan of the future queen's style, but recycling clothes over lavishly spending copious amounts of money on new ones is a plus in my book!
Read More

| Daily Mail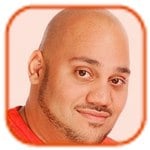 Posted by Andru Edwards Categories: Celebrities, Fashion Designers, Models, Rumors,
Kelly Osbourne is reportedly set to be unveiled as the new face of Madonna's Material Girl clothing line.
The Fashion Police presenter will take over the role from Gossip Girl star Taylor Momsen after the brand recently launched an appeal on its website, asking fans to choose their preferred celebrity ambassador for the label.
"Kelly's always been a massive fan of Madonna and recently heard Lourdes idolized her, which she was very flattered by. It's a huge coup," said a close friend of Kelly's.
The new appointment could help to heal a rift between Madonna, 52, and Kelly's mother, presenter and rock manager Sharon Osbourne, who is renowned for her sharp tongue. "She is full of s**t. I would like to punch her. She's a tart," Sharon said of Madonna in 2005.
A source, however, revealed Sharon will support Kelly if she does take on the modeling gig: "Sharon and Kelly are very, very close and she will support her daughter with all her heart, like she does all her children. If Kelly ends up modeling for Material Girl, it will be great."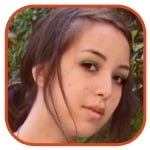 Posted by Robin Paulson Categories: Celebrities, News,
As much as Kelly Osbourne invests in gym memberships these days, she may want to consider putting her money towards a new stylist after having stepped out in this lacy catsuit.
While I'm absolutely still in love with the Stella McCartney catsuit from last year, this Tibi jumpsuit is a far cry from it and not very flattering for Kelly. I will give her the points for her hair and makeup, though! What do you think of Kelly's pattern-heavy look?
(Check out more fashion wrongdoers here.)
Read More

| People

© Gear Live Media, LLC. 2007 – User-posted content, unless source is quoted, is licensed under a Creative Commons Public Domain License. Gear Live graphics, logos, designs, page headers, button icons, videos, articles, blogs, forums, scripts and other service names are the trademarks of Gear Live Inc.