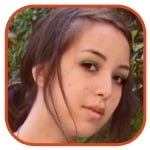 Posted by Robin Paulson Categories: Celebrities, Models,
"The underwear modeling I did for Calvin Klein with Kate Moss was not good in retrospect, but at the time it got me a lot of attention from the ladies! Explaining that – along with the rap career – to my kids is going to be embarrassing when they are old enough to ask."
- Mark Wahlberg discusses his most embarrassing career moment.
(Make sure to check out other notable quotes.)
Read More

| Daily Mail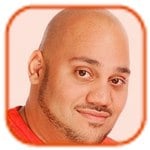 Posted by Andru Edwards Categories: Health & Beauty, Models, Rumors,
Kate Moss is reportedly detoxing in Turkey.
The supermodel - often pictured smoking or enjoying a glass of champagne - has reportedly been surviving on juice, fresh herbs, and daily enemas as part of her health kick. The 39-year-old is reportedly on a week long program in the city of Bodrum which also includes pilates, yoga and stretching sessions.
The LifeCo detox program costs $5,400 and has also been helping Kate to lose weight, with her reportedly shedding more then two kilos.
"Kate has detoxed here before and lost three-a-half kilos [about 8 pounds] - she absolutely loved it. She really enjoys being healthy, eating clean and not drinking, and while the gym is not her natural calling, she does enjoy the odd spot of yoga. Kate feels mentally and physically cleansed, and reckons her skin and eyes look much brighter and clearer already," a source said.
Click to continue reading Kate Moss Detoxing in Turkey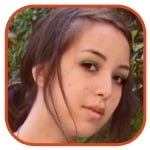 Posted by Robin Paulson Categories: Celebrities, Editorials, Models,
You know that V has got to be out of ideas for its cover if it resorts to featuring Rihanna and Kate Moss in their birthday suits. Yawn. Haven't we seen this before? Mario Testino shot the covers for this "Dynamic Duos" issue - on newsstands February 28 - one of which Kate's leg could eerily easily double as Rihanna's arm.
What do you think of V's latest issue - over it or love it?
Read More

| The Cut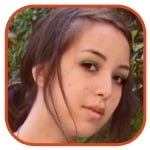 Posted by Robin Paulson Categories: Editorials, Fashion Designers, Models,
Kate Moss proves that she's still a top model in the latest Versace campaign, photographed by Mert and Marcus.
With a little help from editing magic, the 38 year-old looks barely recognizable as a high fashion Roman-esque goddess surrounded by barely-clothed gladiator men. The campaign, which showcases the fashion house's Spring/Summer 2013 collection also features Joan Smalls and Daria Werbowy. Check out the rest of the photos after the jump!
Click to continue reading PHOTOS: Kate Moss for Versace Spring/Summer 2013
Read More

| Daily Mail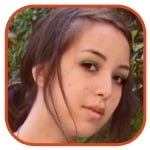 Posted by Robin Paulson Categories: Celebrities, Fashion Designers, Hairstyles, Models, News,
+ Louis Vuitton's CEO of 22 years, Leo Carcelle, has stepped down, leaving Jordi Constans to take his place.
+ Kate Moss has revealed that she will soon be followed by a camera crew in order to create a tell-all documentary about her life. Having tied the knot and largely kept out of the tabloids lately, a documentary of her day-to-day life doesn't seem all that enticing...
+ January Jones was spotted with brunette locks while out with her son Xander. The natural blonde has been a redhead for a role in the past, but there's no word yet as to whether or not a similar cause prompted the color change.
+ Although she was spotted looking frighteningly normal at Sunday's American Music Awards, Kesha is back to her old ways, photographed in a zany pants suit and floral top with leopard-printed creepers at JFK airport in New York.
Click to continue reading Items Du Jour: Vuitton Has a New CEO, a Kate Moss Doc, and January Goes Dark
Kate Moss believes one of her tattoos is worth millions. The supermodel has revealed the late world-renowned artist Lucien Freud did the inking of two birds on her lower back and thinks it is probably worth a fortune.
The 38-year-old beauty told Vanity Fair, "He told me about when he was in the navy, when he was 19 or something, and he used to do all of the tattoos for the sailors. And I said, 'Oh my God, that's amazing.' And he went, 'I can do you one. What would you like? Would you like creatures of the animal kingdom?' I said I liked birds and he replied, 'I've done birds. I've got it in my book.' And he pointed down at a painting of a chicken upside down in a bucket. And I said, 'No, I'm not having that.' And then he said, 'Maybe I should just do you.' And I thought, I'm not going to have a girl on my a***. So we decided to do a flock of birds. I mean, it's an original Freud. I wonder how much a collector would pay for that? A few million? If it all goes horribly wrong I could get a skin graft and sell it! It's probably the only one on skin that's still around, because when he was in the navy he was about 19. Can you imagine?"
The model became close to the acclaimed artist when he painted her in the nude while she was pregnant with her daughter Lila Grace in 2002. The painting was sold to an anonymous bidder at auction in 2005.
Kate Moss used to dress her brother up as girl. The 38-year-old supermodel says she's always been into fashion and as she didn't have a sister, she used to put her sibling Nick in her clothes and call him Sylvia.
"I definitely liked clothes. I used to dress my brother up in looks, as girls. His name was Sylvia. I used to dress him up and make him come to the door and knock and say, 'Is Kate coming out?' to my mum. I've got a picture of him. He had a beauty spot, fake boobs, and everything - very Liz Taylor. My brother didn't mind. He found the picture and framed it for me. 'Kate, Love always, Sylvia.'"
While Kate - who has 10-year-old daughter Lila Grace from a previous relationship and is married to Jamie Hince - enjoyed her childhood she says she always knew she wanted to get out of hometown Croydon, south London: "My brother still lives near there and he doesn't really go to pubs there, it's so rough. But it was quite fun growing up there because it is so rough. There's street stuff going on. Everyone used to hang out in parks and have fights and go to the cinema and have fights. Bit of fight culture in Croydon. I don't mind a fight. What I wanted to get out of was the whole thing of, this is it. This is what life is. I never had that feeling of, that's your lot."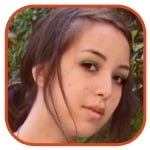 Posted by Robin Paulson Categories: Celebrities, Editorials, Health & Beauty, Models, News, Sales,
+ The Kardashian sisters are caught up in a lawsuit over their new cosmetics line Khroma Beauty, which is similar enough in name for Beverly Hills-based Chroma Makeup to go after them legally, claiming that customers will be confused between the two products.
+ Miranda Kerr, named Maxim's Sexiest Woman Alive, is featured in December's issue, photographed by David Slijper.
+ Tila Swinton's character from The Chronicles of Narnia inspired TWELV magazine's editorial "Ice Queen," which showcases a dress made entirely of ice.
+ American Apparel caused an uproar recently when it tried to capitalize on Hurricane Sandy, offering an online sale to East coast shoppers with the code 'SANDYSALE.'
Click to continue reading Items Du Jour: Tilda Inspires Ice Dress, American Apparel's Insensitive Sale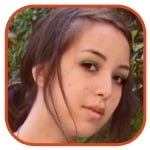 Posted by Robin Paulson Categories: Celebrities, Editorials, Fashion Designers, Fashion Shows, Rumors,
+ After having caused previous controversy with their Photoshop-happy campaigns, Ralph Lauren has hired plus-size model Robyn Lawley for their upcoming campaign. The 23 year-old size 8 model has previously been published in Vogue Italia and French Elle.
+ George Michael and Kate Moss prove that they're besties on next month's French Vogue cover, which looks more like a paparazzi shot than a major fashion publication's cover.
+ Parks and Recreation star Rashida Jones leaves the laughs at home for her Flaunt photo shoot, in which she trades her girl-next-door image for that of a Victoria's Secret model.
+ What do you do if you're Adele and a major label like Burberry asks you to be the face of their next campaign, yet you can't wear any of their clothes? Easy! You demand that they create some plus-size styles or the deal is a no go.
Click to continue reading Items Du Jour: Ralph Lauren Casts Plus-Size Model, Rashida Flaunts It
Kate Moss' daughter stages her own modeling shows.
The British supermodel's nine-year-old offspring Lila Grace - whose father is Kate's former boyfriend Jefferson Hack - and her friend Iris Law, 11, love working together on their own photoshoots. Iris - whose parents are Kate's friends Sadie Frost and Jude Law - told aMUSE, "My god-sister, Lila, and I have gotten into the habit of creating little photo shoots every time we see each other. I enjoy this, because it's everything I love in one go; it's creative, it makes you think- it's fashion."
Lila and Iris' passion for fashion could be traced back to Kate as when the older girl turned nine in 2009, the 38-year-old beauty threw a model-themed birthday party for her.
"Kate had been teaching Iris and Lila Grace how to model and how to walk the catwalk properly in preparation for the party. They could hardly have a better teacher. All of the girls at the bash wanted to be Kate. She brought along lots of clothes for them and the girls had their hair and make-up done especially. Kate also presided over all of the accessories to make them look as catwalk-ready as possible. She was teaching them how to master her famous hip swagger and her 'I don't care look.' It went down so well that Iris and Lila Grace now both want to be models like Kate," a source said at the time.
© Gear Live Media, LLC. 2007 – User-posted content, unless source is quoted, is licensed under a Creative Commons Public Domain License. Gear Live graphics, logos, designs, page headers, button icons, videos, articles, blogs, forums, scripts and other service names are the trademarks of Gear Live Inc.