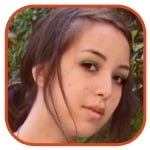 Posted by Robin Paulson Categories: Celebrities, Fashion Designers, News,
Duchess Catherine can't seem to please anyone in the fashion world.
First Matthew Williamson slammed the future queen - known at the time by her maiden name Kate Middleton - on her style, and now Vivienne Westwood is chastising the royal for not recycling her clothes.
"I don't have any advice for her, [although] I think it would be great if she wore the same clothes over and again, because that's very good for the environment and it would send out a very nice message. If you're going to all that trouble to get an outfit that suits you, then you should keep on wearing it. I mean you don't have to have a red outfit one day and then something almost the same in blue the next," the veteran designer said at London Fashion Week.
While it's humorous that Westwood - who herself puts out a new collection of clothes at least twice a year - called Duchess Catherine out for not recycling her clothes, Fashion Police correspondant Kelly Osbourne blasted her about re-wearing her clothes a couple years back!
Read More

| Daily Mail

Duchess Catherine Middleton returned clothes sent to her by Kim Kardashian. The British royal is known for championing high street as well as designer fashion, but didn't accept a package sent by the reality TV star and her sisters Khloe and Kourtney from their new Dorothy Perkins range.
"Kate is hardly going to turn up for an event with the queen in a cheap leopard-print miniskirt or gold sequined jacket," a source said.
Kim was also said to be keen to meet with Catherine while she was recently in London, inviting her for tea. "The Kardashians want to be as big in the UK as they are in America, and think associating themselves with the Royals, especially Kate, will help them achieve that. She hoped Kate might be seen wearing one of the designs out in public, which would give their fashion credentials a huge boost," the source said.
Click to continue reading Duchess Catherine Returns Kim's Clothes
Britain's Duchess Catherine designs some of her own clothes. The duchess wore a yellow broderie anglaise sundress on her recent South Pacific tour, and it has now emerged it was a piece specially-commissioned by Queen Elizabeth's tailors, based on the royal's own ideas.
"This dress was a piece commissioned by Kate. She likes to have a few pieces that are one-offs and that she has had some input in, so she asked the queen's tailors for some help. They worked on it together after she went to them with ideas of color, fabric and style," a source told Grazia.
Click to continue reading Duchess Catherine Designed Own Dress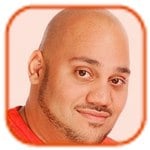 Posted by Andru Edwards Categories: Celebrities,
Gwyneth Paltrow has been named the World's Best Dress Woman.
The Oscar-winning actress - who is known for her classic and sophisticated style - was given the prestigious accolade by People magazine, with the publication stating it was impressed with her simple fashion choices. Gwyneth's stylist, Elizabeth Saltzman, said the 39-year-old mother-of-two was not a slave to trends, adding, "She doesn't do fringe. She has a uniform. It's simple, not overdone."
Britain's Duchess of Cambridge was named the woman with the Best Classic Style, while Emma Stone was honored with having the Best Red Carpet Style. Rihanna was praised for taking the most risks in her fashion choices, while Jessica Alba took home the prize for Best Jeans. Jennifer Lawrence was also recognized for Best Dress Under 25 while Reese Witherspoon - who is expecting her third child - took the title of Best Pregnancy.
Click to continue reading Gwyneth Paltrow is the World's Best Dress Woman
Pippa Middleton is "devastated" by Karl Lagerfeld's cruel taunts about her looks.
The legendary Chanel designer caused controversy last week when he said the party planner - the younger sister of Britain's Duchess Catherine - should "hide her face," but friends of the brunette beauty have advised her to retain a dignified silence. "Pippa's devastated by Karl's cruel comments - she's always been confident about her looks. But she doesn't want to retaliate and start a war of words. Her friends have tried to make her laugh about it as Karl is hardly a supermodel himself," a source said.
Click to continue reading Pippa Middleton Upset by Karl Lagerfeld Comments
Roland Mouret loved working alongside Britain's Duchess Catherine to create her raciest dress so far.
The French fashion designer believes he did "quite well" to come up with the brunette royal's most daring gown to date, a full-length cream evening dress featuring a front split, which she wore to a dinner at luxury hotel Claridge's in London's Mayfair last month.
"I think it was quite fantastic that there was a split up the front. That picture of a woman when you catch a little of the leg, that's what you want to see. It's that notion of privacy. It's something that should be for her husband and she just shows a glimpse of it and I think that is one of the more amazing moments of life. You feel happy when you see that. It was not too much. It was with a lot of respect. Yes, I think I did... quite well."
Click to continue reading Roland Mouret Thrilled With Royal Design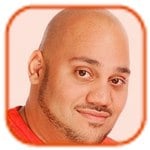 Posted by Andru Edwards Categories: Celebrities, News,
Kristen Stewart has been voted the world's best dressed woman.
The Twilight actress topped a poll by Britain's Glamour magazine and was praised by the publication for her progression from "awkward teen to style queen" and for always being "effortlessly on-trend."
Kristen beat last year's winner Emma Watson, with the Harry Potter star managing a respectable second place while Victoria Beckham came third. The singer-turned-fashion designer shot up 12 places from last year with the magazine praising the "adorable co-ordinating looks" she shares with "her new favorite accessory" - nine-month-old daughter Harper.
Britain's Duchess Catherine was honored for her classic and stylish fashion sense with fourth place. "The Duchess of Cambridge's classic elegance has set the high street alight, causing both Zara and Reiss to sell out of her favorite pieces," the magazine said.
Click to continue reading Kristen Stewart is World's Best Dressed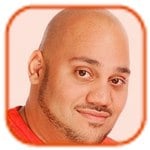 Posted by Andru Edwards Categories: Celebrities, Models,
Photographer Terry O'Neill claims Kate Moss isn't a real supermodel.
The 38-year-old model is regularly referred to as one of the most beautiful women in the world, but the famed snapper isn't impressed with her looks and says Kate isn't in the same league as the other supermodels of the 90s including Naomi Campbell and Cindy Crawford.
"The supermodels were the last great girls, and Kate Moss only just scraped in under the wire. I never rated her - Kate only endured because she was associated with those supermodels. I mean, Jean [Shrimpton] was the best of all the English models and sadly it ended there," he told the Daily Telegraph.
Terry also slated Britain's Duchess Catherine - formerly Kate Middleton - saying she is too thin. Asked if he would like to photograph the royal beauty, he said, "Nah - I don't think so because I don't fancy her. I mean that poor girl, Kate, what's going to happen to her? Hopefully William will be king and she'll be a new breed. And she does seem very together, but, well, [she's] too thin."
Dannii Minogue wants to design for Duchess Catherine.
The former X Factor judge created clothing line Project D with her close friend Tabitha Somerset Webb and while Catherine's sister Pippa Middleton has been spotted in two of their dresses previously, they would love for the duchess to follow in her footsteps.
"There's probably not a brand in town that wouldn't want to dress the Duchess of Cambridge. She's an iconic, gorgeous girl and if she ever chose to wear Project D, we would be incredibly flattered," she said.
Tabitha has previously spoken of their happiness at Pippa's decision to wear the gowns to a friend's wedding in September and to a charity event last year and she too hopes Catherine will become a fan of the line: "Pippa has been amazing. It's so flattering that she has chosen to wear our dresses. She looks gorgeous in them. She's very much a Project D girl - elegant, classy and sexy. Now it would be great if her sister Catherine wore one of our designs, too."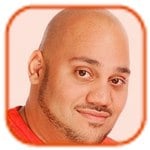 Posted by Andru Edwards Categories: Celebrities, Fashion Designers, News,
Madonna is a big fan of Duchess Catherine's style. The "Material Girl" singer praised Britain's Duchess of Cambridge for the way she manages to always look elegant, but never stiff or overly formal with her fashion choices.
"She is a lovely girl with a great sense of style. Her wedding dress by Alexander McQueen was very beautiful. I like her choices. She's elegant and still knows how to have some fun. I'm a fan of her style."
Catherine and Madonna's fashion sense is so close, they have even been spotted in the same dress - with the former wearing a salmon-pink satin dress by Stella McCartney to a Sunday dinner in Berkshire, southern England, which Madonna had previously donned three years ago at the Cannes film festival.
Speaking this weekend at the premiere of her new film W.E. - Madonna's directorial debut, about the scandal of King Edward VIII, who abdicated from the English throne to marry US divorcee Wallis Simpson - the singer also said she appreciates how the English royal family have relaxed in their attitude since the time when her film was set: "The freedom that Catherine has and the freedom the royal family has now is nice and is refreshing. It's too bad that Edward VIII didn't have that same kind of freedom back in 1937 to make his own decisions and to be the prince of the people, which Prince William is allowed to be. I like how modern they are now."
© Gear Live Media, LLC. 2007 – User-posted content, unless source is quoted, is licensed under a Creative Commons Public Domain License. Gear Live graphics, logos, designs, page headers, button icons, videos, articles, blogs, forums, scripts and other service names are the trademarks of Gear Live Inc.