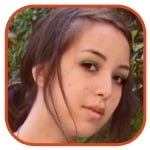 Posted by Robin Paulson Categories: Celebrities, Fashion Designers, News,
Behold: Kim Kardashian's wedding dress has been revealed!
After months of speculation regarding which designer the reality star was going to wear for her wedding, People reports that the long-sleeved floral pattern design (above) was designed by none other than Riccardo Tisci of Givenchy. For those more familiar with Kim and less about fashion, he's the designer who famously dressed the 33-year-old in what made her look like an old lady's sofa at last year's Met Gala.
Tisci apparently also dressed Kim's groom, Kanye West, for their wedding - which took place in Florence, Italy yesterday.
Read More

| Jezebel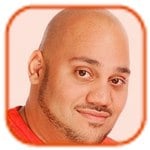 Posted by Andru Edwards Categories: Celebrities, Editorials, News,
Kelly Osbourne is "disgusted" by the backlash against Kim Kardashian's Vogue cover.
The Fashion Police host doesn't think readers have the right to criticize the Keeping Up With The Kardashians star and her rapper fiance, Kanye West, who front the latest edition of the magazine, after stars like Sarah Michelle Gellar have threatened to cancel their subscription to the prestigious publication.
In a blog post titled "MY THOUGHTS ON KIM AND KANYE ON VOGUE," she wrote: "People are even going so far as to cancel their subscriptions or bloggers [are] taking down the link to Vogue magazine. I don't want to even go into the awful things people have said about them. I find this disgusting. Regardless of whether or not you think Kim and Kanye are worthy enough [to] be on the cover ... it's not your decision to make. I do believe that would be up to [Editor] Anna Wintour."
Kelly urges fans to "be happy" for Kim and Kanye, who have nine-month-old daughter North together and are expected to wed this May.
Click to continue reading Kelly Osbourne "Disgusted" by Kimye's 'Vogue' Backlash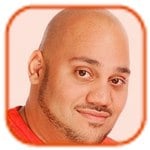 Posted by Andru Edwards Categories: Celebrities, Editorials,
Anna Wintour thinks that Kim Kardashian has "real guts."
The Vogue editor, who previously had a frosty relationship with the reality TV star despite being close friends with her fiancee Kanye West, claims she decided to put the Keeping Up with the Kardashians beauty on the cover of the magazine's April edition because she admires Kim's "strength of character."
In her editor's letter for Vogue's Shape issue, the cover of which features the "New Slaves" hitmaker with his arms around Kim, who is wearing a strapless Lanvin wedding dress, the fashion icon, 64, writes, "There's barely a strand of the modern media that the Kardashian Wests haven't been able to master, and for good reason. Kanye is an amazing performer and cultural provocateur, while Kim, through her strength of character, has created a place for herself in the glare of the world's spotlight, and it takes real guts to do that."
Click to continue reading Anna Wintour Praises Kim Kardashian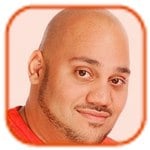 Posted by Andru Edwards Categories: Celebrities,
Kim Kardashian is keeping her old clothes - so that her daughter can use them for Halloween costumes.
The Keeping Up with the Kardashians star is having a special storage area created in the new home she and fiance Kanye West are currently having renovated and will keep all her old garments, whether she likes them or not, until eight-month-old North is old enough to use them.
"I'm saving them all to give to North. I'm building a whole attic. At the moment I have a storage unit of all my old stuff and even if it's not really her style - or my style anymore - it's so fun to see all the flashy things I've worn. She can use them as Halloween costumes or whatever she wants with them."
Kim's sister Kourtney is also saving her old clothes for her daughter, 19-month-old Penelope, as she believes fashions always come back around. Kourtney - who also has four-year-old son Mason with partner Scott Disick - told Britain's HELLO! magazine, "I want her to find and grow into her own style but I will always be here to offer advice. Trends always seem to come back around, so it's nice to think our investments will hopefully one day be revived and styled in a different way by our daughters."
Kanye West has allegedly confronted Anna Wintour after his fiancee Kim Kardashian was overlooked for the cover of Vogue magazine.
The 36-year-old rapper is reportedly "insulted" that the fashion editor, who he deems a close friend of his, picked filmmaker Lena Dunham over his beau for the cover of February's edition.
A source told RadarOnline that Kanye - who met with Anna at the Beverly Hills Polo Lounge - argued that Kim is "just as talented as Lena, if not more so." The source added, "To Kanye it's insulting that his friend Anna is still refusing to even consider putting Kim on the cover of Vogue. He thinks Anna is listening to a bunch of 'know-nothing' corporate haters, as he put it. He's upset that Anna isn't willing to do him this personal favor and put Kim on the cover. Kanye knows that it's always been a huge dream of Kim's to be on the Vogue cover and Kanye wants to make it come true. If nothing else, Kanye is persistent."
Click to continue reading Kanye West Angry That Kim Didn't Score 'Vogue' Cover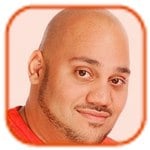 Posted by Andru Edwards Categories: Celebrities, Fashion Shows,
Kanye West has escaped to Paris Fashion Week after being accused of assaulting a teenager.
The "Bound 2" hitmaker, who is being investigated by police after allegedly pummelling an 18-year-old man with over 30 blows after he made homophobic and racial slurs at the rapper's fiancee Kim Kardashian in Beverly Hills on Monday, was spotted arriving at Charles De Gaulle international airport in the French capital alone this morning.
"He's in town for fashion week, for the men's shows," a source said.
The rapper is expected to attend his friend Riccardo Tisci's Givenchy show at lunchtime on Friday.
Prosecutors are currently investigating the 36-year-old star, who pled no contest to attacking a photographer in 2008 and still has another battery case pending, for felony assault and battery connected to the incident on Monday.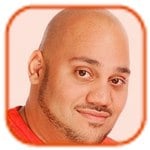 Posted by Andru Edwards Categories: Celebrities, Fashion Designers, News,
Kanye West is trying to get New York City to boycott Louis Vuitton.
The "Bound 2" rapper is disgruntled with the French fashion house's head, Yves Carcelle, after he refused to meet him when he was in Paris, and he is planning to teach him a lesson by publicly telling the people of New York City to stop buying his company's products.
"I wanted to meet with [Yves] in Paris. He said 'I don't understand why we need to meet with you?' I said, let me explain to you why you need to meet with me - or [to] the head of Gucci - let me explain why you need to meet with me. Everybody in New York City right now, don't buy any Louis Vuitton until after January. Now do you want to meet with me? Now do you want to meet with me? Influence. They think that I don't realize my power," he said, speaking on New York's 92.3 NOW radio station.
Whether the people of New York heed Kanye's demands is yet to be seen.
Kanye West irritated Met Ball organizers by "screeching" through his performance.
The "All of the Lights" rapper - who was accompanied to the star-studded annual Costume Institute Gala in New York City on Monday by his pregnant fiancee Kim Kardashian - was one of the musical stars who took the stage at the event, but left organizers and guests scratching their heads by playing several unfamiliar tracks from his new album.
Kanye, who was sporting a bejewelled mask, began his set after Blondie performed some of their most popular tracks, and "started screaming" according to one onlooker. "He played all new tracks that no one knew from his new album, and none of the crowd favorites. His songs were basically screeching into the microphone," the source added to the New York Post newspaper.
Another guest suggested the controversial musician's strange performance would have not been part of the plan for the A-list event. "Every minute of that gala is programmed, and Kanye went off-program and played whatever he wanted," the reveler said.
Click to continue reading Kanye West's 'Screeching' Angers Met Ball Bosses
Kanye West is desperate for Anna Wintour to like Kim Kardashian. The "Mercy" rapper - who is expecting his first child with the 32-year-old reality TV star in early July - is trying to convince the fashion editor to put the brunette beauty on the US cover of Vogue.
A source told Star magazine that while Anna thinks that Kanye, 35, is "terrific," she thinks his girlfriend of almost one year is "the worst thing since socks and sandals." The insider also claimed that the style icon said Kim would appear in the esteemed fashion magazine "over her dead body."
Anna allegedly ignored Kim at New York Fashion Week last September and the insider claims the only way Kim has a chance of appearing in the American version of the magazine is in a feature introducing her newborn baby to the world.
Kim and Anna's feud has been well documented in the past. The Keeping Up With The Kardashians' star was banned from attending the star-studded Met Gala in New York last year with Kanye because Anna believed she "didn't fit the bill."
Click to continue reading Kanye West Wants Kim Kardashian in Vogue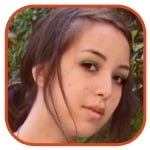 Posted by Robin Paulson Categories: Celebrities, Fashion Designers, Health & Beauty, News,
+ Fans of The Hunger Games and those with an affinity of couture gowns were excited to see the gorgeous dress Jennifer Lawrence sported in promotional images released for the film last week. Costume designer Trish Summerville spilled the beans on the designer of the dress, who is an Indonesian designer named Tex Saverio.
+ New Harvey Nichols ads for their "Love Thyself" campaign - which features females models appearing to kiss themselves - raised enough eyebrows to warrant 17 complaints to the British Advertising Standards Authority (ASA). Thankfully, they were quickly dismissed.
+ After recently verbally attacking Duchess Catherine over her lack of recycling clothes, fashion designer Vivienne Westwood has now targeted First Lady Michelle Obama, calling her style "dreadful."
+ One lucky Rihanna fan was not only awarded the chance to be one of the first to see the singer's River Island collection but was also treated to a surprise appearance from the singer herself - at her changing room door!
Click to continue reading Items Du Jour: Westwood Blasts Michelle, Rihanna Surprises Shopper
© Gear Live Media, LLC. 2007 – User-posted content, unless source is quoted, is licensed under a Creative Commons Public Domain License. Gear Live graphics, logos, designs, page headers, button icons, videos, articles, blogs, forums, scripts and other service names are the trademarks of Gear Live Inc.