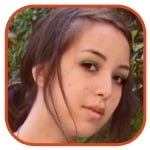 Posted by Robin Paulson Categories: Celebrities, Editorials, Fashion Designers, Fashion Shows, Hairstyles, Health & Beauty, Models, News,
+ As promised, Louis Vuitton's Fall 2014 campaign was a collaborative effort by famed photographers Bruce Weber, Annie Leibovitz and Juergen Teller, featuring models Charlotte Gainsbourg, Liya Kebede, Freja Beha Erichsen and Jean Campbell.
+ A Vogue reporter attempted to interview model Cara Delevingne, only to have her fall asleep on her - twice! The reporter later discovered from fashion photographer Tim Walker that Cara once fell asleep "for seven hours on one Mulberry shoot."
+ Former creative director of Gap, Patrick Robinson, has left his position at A|X Armani Exchange. Despite gossip that he left due to plagiarism issues, a representative assured Page Six that Robinson left the brand amicably.
+ 12 Years a Slave star-turned-fashion darling Lupita N'yongo has landed her first Lancome ad - naturally, she looks amazing.
Click to continue reading Items Du Jour: Louis Vuitton F/W 2014, Cara's Narcolepsy, Lupita for Lancome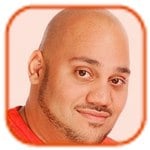 Posted by Andru Edwards Categories: Celebrities, Fashion Designers,
Melissa McCarthy has revealed designers refused to make a dress in her size for the Oscar awards in 2012.
The Bridesmaids star, who has just created a line of plus-size clothing for women, admits a number of high-profile designers snubbed her request for the glamorous event.
"Two Oscars ago, I couldn't find anybody to do a dress for me. I asked five or six designers - very high-level ones who make lots of dresses for people - and they all said no," the star said in the July issue of Redbook.
Despite being busy with her new fashion venture, the 43-year-old actress has also been juggling her family life, and admits her marriage with Ben Falcone couldn't be better: "We have a great marriage." The couple, who tied the knot in 2005, haven't let their high level of fame change their relationship because the most important thing to them is their two daughters Vivian, seven, and Georgette, four.
Click to continue reading Melissa McCarthy Snubbed by Designers for Oscars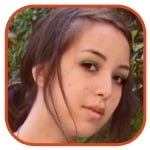 Posted by Robin Paulson Categories: Celebrities, Editorials, Fashion Designers, Models, News,
+ Linda Evangelista fronts a very 90's-esque Moschino's latest ad campaign shot by Steven Meisel.
+ Google is really trying to make Google Glass happen, so they've enlisted Diane Von Fursternberg to help them do so.
+ In case you already haven't seen Rihanna's CFDA Awards Old-Hollywood-meets-Rose-McGowan's-1998-VMA dress, here are some more photos of it (or if you just want to stare at it again, just like the rest of the internet is doing).
+ Model Robyn Lawley fronts a swimsuit campaign for Swimsuits For All, an online retailer that offers flattering summer pieces for women with fuller figures. Blogger and model Gabi Fresh also appears in some of the shots!
+ Tom Ford explains at his CFDA Awards appearance why he's been a little MIA in fashion lately: his son, Jack.
Click to continue reading Items Du Jour: Linda's New Moschino Ad, DVF and Google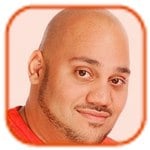 Posted by Andru Edwards Categories: Celebrities, Editorials, Models,
David Beckham's mum calls him up when she sees billboards of him in his underwear.
The retired soccer star - who recently launched a new swimwear range for H&M - still isn't used to seeing himself fronting brand campaigns in next to nothing and neither is his mother, Sandra.
When asked about whether he gets used to seeing himself on giant billboards, he told ShortList magazine, "I don't think so. Especially not when I've got my mum calling me up saying, 'I've just seen another huge billboard of you in London - just you, in your underwear.'"
Although at first David - who has children Brooklyn, 15, Romeo, 11, Cruz, nine, and Harper, two, with wife Victoria - was embarrassed by the prospect of allowing the world to see him half-naked, he has grown used to it, but he was left red faced in New Jersey during the Super Bowl where there were millions of posters of himself all over the city: "But it is what it is. At first I was like, 'Oh my God I'm sat there in my underwear and everyone around the world can see it.' This year at the Super Bowl it was ridiculous. I've never seen so many billboards of myself in one city. Every corner I turned, every street, I was there, so it was verging on embarrassing after a while."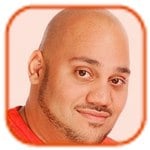 Posted by Andru Edwards Categories: Celebrities, Health & Beauty, News,
Joan Rivers has blasted Lena Dunham for embracing her curves.
The Fashion Police host accused the Girls creator and star of "sending a message out to people that it's OK to stay fat and get diabetes" by refusing to conform to Hollywood's super skinny stereotype. Speaking to Howard Stern on his Sirius FM radio show, the 80-year-old comedienne advised the 27-year-old Golden Globe-winning star, "Don't let them laugh at you physically. I'm saying if you look the way you look Lena, that's fine and you're funny, but don't say it's OK that other girls look like this, tell them to try and look better."
Click to continue reading Joan Rivers Criticizes Lena Dunham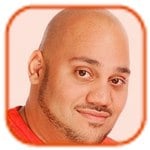 Posted by Andru Edwards Categories: Celebrities, News,
Janelle Monae doesn't want to dress sexily.
The "Tightrope" singer feels her voice should be the main focus of people's attention when they are watching her perform, rather than her body.
"There are no women who perform fully clothed - still to this day there aren't. To me, that was a problem, to say 'If you want to be in the music industry, you need to be able to sell sex' ... I want to be in control of my body. I don't ever want a man or a woman to tell me to dress that way. I think its up to me."
Janelle, 28, also said she never takes too long thinking about her stage costumes, favoring black suits, because worrying about her wardrobe interferes with her creativity. "If I have to think about my outfit for longer than, like, two minutes, I've wasted my time. Who wants to think about, 'What am I going to wear to this performance?' I need to be focusing on creating, changing the world," she told Britain's Marie Claire.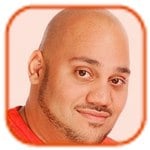 Posted by Andru Edwards Categories: Celebrities, Health & Beauty, News,
Jennifer Aniston says Justin Theroux "hijacks" her beauty products.
The 45-year-old star admitted her fiance has become obsessed and always tries to borrow her things to make himself look as good as possible, and she finds it "hysterical." Speaking to E! News, she said, "It's hysterical. What product doesn't he try to hijack? He's good to his skin, that's for sure. It's always, 'What are you using, what is that?' It's cute."
The We're The Millers actress admitted she has had to put her sunbathing days behind her after not taking enough care of her skin. "The sun, I feel, is like my friend I've had to say goodbye to," she said ruefully. "I was terrible as a kid. It was baby oil [that she rubbed on her body]... I mean, we all did it."
Jennifer recently insisted she was feeling "better" than ever lately, becoming a lot more comfortable in herself.
Click to continue reading Jennifer Aniston Admits Justin Theroux "Hijacks" Her Beauty Products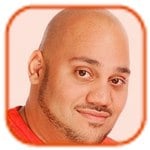 Posted by Andru Edwards Categories: Celebrities, Health & Beauty, Models,
Lupita Nyong'o used to pray for lighter skin.
The Kenyan actress received the Best Breakthrough Performance Award for her role in 12 Years A Slave at Essence's magazine's seventh annual Black Women in Hollywood Luncheon yesterday and accepted it with a speech telling how she overcame being "teased and taunted" for her "night-shaded skin."
"My one prayer to God, the miracle worker, was that I would wake up lighter-skinned. The morning would come and I would be so excited about seeing my new skin that I would refuse to look down at myself until I was in front of a mirror because I wanted to see my fair face first. And every day I experienced the same disappointment of being just as dark as I was the day before."
Click to continue reading Lupita Nyong'o Used to Pray for Lighter Skin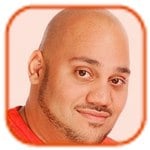 Posted by Andru Edwards Categories: Celebrities, Fashion Designers, Infant Girls,
North West has been banned from wearing designer clothes until she is older.
The eight-month-old tot's parents Kim Kardashian and Kanye West may be notorious fashionistas - with the rapper starting a separate career as a fashion designer - but she isn't going to be wearing anything too chic until she's grown a little more.
"[North] has not actually worn anything designer yet. Kids get dirty, she'll spit up. She moves around so much. I saw this one cute dress that was $500, and I was like, 'Absolutely not!' I just want her in little onesies or leggings," Kim told People.
Kim, 33, has previously shown off a number of designer items which have been set to her for North since her birth, but at the moment she's fine dressing her hand-me-downs from her older sister Kourtney, who has 20-month-old daughter Penelope. "Despite what it looks like on Instagram, my daughter is not spoiled at all. Kourtney saves everything from her daughter, and gives it to me. I tried to put North in a faux fur vest, but she hated it. She doesn't mind headbands [that don't] pull her hair," she added.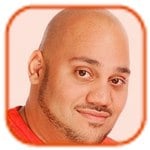 Posted by Andru Edwards Categories: Celebrities,
Winona Ryder once wore a $10 dress to the Oscars.
The Girl, Interrupted star is an avid bargain hunter and lover of vintage clothes, and is also not afraid to recycle outfits she has previously worn to events. "Most of my wardrobe is vintage and I've worn dresses to the Oscars that I got for $10. At Sean Penn's last Haiti gala I wore this vintage dress that I'd worn to a film premiere in 2005. I know that's kind of a no-no in the fashion world, but why wear something just once if you love it?" she told Red magazine.
The 42-year-old actress rose to fame in the mid 80s while she was still a teenager and had continuing success in her 20s, which she says made her 30s hard, as her young looks meant she didn't always get picked for the roles she wanted: "My early thirties were rough. I went through stuff that I would have gone through, and probably should have gone through much younger, but I had spent my twenties working. Even when I was the right age for older roles, people thought of me as being younger. It was tough because I'd had so much success in my early twenties."
© Gear Live Media, LLC. 2007 – User-posted content, unless source is quoted, is licensed under a Creative Commons Public Domain License. Gear Live graphics, logos, designs, page headers, button icons, videos, articles, blogs, forums, scripts and other service names are the trademarks of Gear Live Inc.