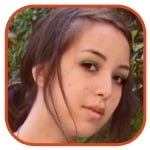 Posted by Robin Paulson Categories: Celebrities, Hairstyles,
Taylor Swift has drastically changed her signature long, blonde locks.
The "I Knew You Were Trouble" singer posted a video on her Instagram displaying all of the folks circled around to watch her get her hair lopped off. "This is how many people are watching me getting a haircut right now... We don't do anything without an audience, do we?" she says in the video, while her audience laughs and cheers her on.
Swift then posted a Polaroid photo of her (with her new 'do) and fellow singer Ellie Goulding, under which she captioned it, "London, I could never thank you enough. See you next time! PS: short hair, don't care. (!!!)"
It was time for a change - and my what a change, Taylor!
(FYI - You can also follow Chic Dish on Twitter.)
Read More

| People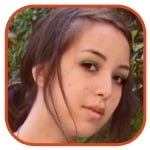 Posted by Robin Paulson Categories: Celebrities, Hairstyles,
New year, new hair!
American Horror Story star Emma Roberts has traded in her long locks for a short, angled bob (not unlike the semi-drastic haircuts Jennifer Aniston and Kristen Wiig have recently gotten). The newly-engaged 22-year-old debuted her new 'do on Wednesday at Elle's Women in Television Celebration in West Hollywood.
Although her mermaid-esque hair looked great, her new cut is sleek and refreshing. What do you think of Emma's new look?
Read More

| Us Weekly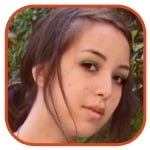 Posted by Robin Paulson Categories: Celebrities, Editorials, Fashion Designers, Fashion Shows, Hairstyles, Health & Beauty, Models, News, Sales,
+ Realizing that there is actually a profit in larger-sized clothing now that their business is failing, Abercrombie & Fitch - who raised controversy this year over refusing to sell larger sizes for women - has decided to eat their words and sell larger sizes to "compete against rivals."
+ Jennifer Lawrence - who joins Pamela Anderson and Kristin Chenoweth in getting pixie cuts this month - says that she cut her hair short because "it just couldn't get any uglier."
+ Alessandra Ambrosia is feeling a little nostalgic as this year's Victoria's Secret Fashion Show approaches, as she offers up a candid backstage photo of her and fellow Angel Adriana Lima from 13 years ago.
+ Mario Testino shot Winona Ryder for next month's cover of V magazine - and is she as stunning as ever! Carlyne Cerf de Dudzeele styles her biker chick looks, which seem to reflect the character she portrays in her upcoming film, Homefront.
Click to continue reading Items Du Jour: A&F Gets Desperate, J Law Explains Hair Cut, Baby VS Angels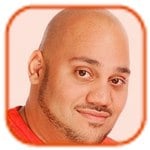 Posted by Andru Edwards Categories: Celebrities, Hairstyles,
Jennifer Aniston chopped off her long locks because she was "bored."
The We're the Millers actress debuted a chic blonde bob on Monday while running errands in Los Angeles, which came as a surprise after years of wearing her trademark honey-colored hair down past her shoulders.
She told Vogue magazine the radical change was a spur-of-the-moment decision, saying, "I'm always one of those girls who does a big old chop just to get it really healthy, to repair all the [damage from] hair coloring and stuff like that. And I just got bored, honestly. It's fun to change it up once in awhile."
The We're The Millers actress also revealed her transformation was the result of her addiction to Brazilian blow dries, which use a combination of formaldehyde and keratin to keep locks straight for up to three months. Before stepping out in public with her shorter cut, Jennifer explained to Elle magazine, "It wasn't for a role. My hair went through a phase - this thing called a Brazilian and my hair did not react really well to it."
Click to continue reading Jennifer Aniston Was Bored of Her Hair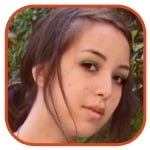 Posted by Robin Paulson Categories: Celebrities, Fashion Designers, Hairstyles, Health & Beauty, News, Sales, Boys, Girls,
+ Because apparently people are still talking about Melissa McCarthy's ELLE Coat-ergate, the funny lady opened up more about her inspiration behind choosing the outerwear piece, claiming that she wanted it to look like "the walk of shame."
+ In addition to getting ready to launch their new fragrance - which is two years in the making - the Olsen twins revealed that they're planning to open up a flagship store for The Row in Los Angeles.
+ Despite the dozens of pleas from fans urging Jay-Z to take a stand against Barney's due to the store being in hot water over racial profiling, the rapper decided to launch his first fragrance there. The fragrance's - called Gold (because, Jay-Z) - launch will coincide with the unveiling of Jay-Z's "New York Holiday" collaboration.
+ Kristin Chenoweth - not unlike Pamela Anderson a few days earlier - decided to do away with most of her hair in favor of a pixie cut.
Click to continue reading Items Du Jour: The Row in L.A., Jay-Z's Fragrance, Adam Levine at K-Mart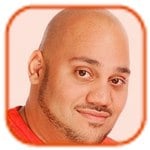 Posted by Andru Edwards Categories: Celebrities, Hairstyles, News,
Emma Watson and Justin Bieber had the most influential haircuts of 2011. The actress' pixie crop and the singer's 'swish' style have been hugely popular with fans over the past 12 months, with hairdressers all over the world being inundated with requests for something similar.
"Hairstylists are being inundated with requests. The enthusiasm plays out online, where the fastest-rising searches for celebrity haircuts on Google are for Ms. Watson and Mr. Bieber," The Wall Street Journal reported.
Click to continue reading Emma Watson's Influential Haircut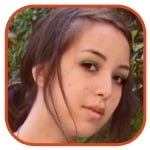 Posted by Robin Paulson Categories: Celebrities, Editorials, Fashion Designers, Hairstyles, Health & Beauty, Models, News, Rumors,
-- Lady Gaga scored the highest number of monthly and bi-weekly magazines sold. Not surprisingly, the Rolling Stones cover with a nice view of her rear end sold 245,000 copies -- three times the magazine's 2010 average. Taylor Swift and Blake Lively were the worst-selling celebrities.
-- Elle magazine's parent company Lagardere is in talks with Hearst (Harper's Bazaar publisher) to sell all 40-plus foreign editions of the fashion glossy (sans the original French version) as soon as the end of the month. Lagardere claims it will keep full editorial control, despite whatever happens in the sale.
-- Kim Kardashian covers Glamour in pajamas, which she makes look incredibly sexy, despite what she says in her interview: "I don't find myself as sexy as everyone thinks. I'm a lot more insecure than people would assume, but with little stupid things." This must explain why she constantly poses nude or in skin-tight outfits.
-- Androgynous model Andrej Pejic stars in the latest Marc by Marc Jacobs campaign, alongside Ginta Lapina. One can actually detect that he's most likely a guy in the photo.
Click to continue reading Items Du Jour: Kim Kardashian on Glamour, Lady Gaga Tops Magazine Sales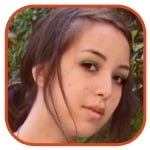 Posted by Robin Paulson Categories: Celebrities, Hairstyles, Models, News,
"I got bored one night and cut it -- with kitchen scissors."
-- Supermodel Kate Moss explains the reasoning behind her much-talked about bangs.
(Make sure to check out other notable quotes.)
Read More

| Fashionologie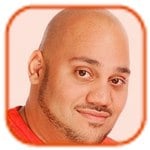 Posted by Andru Edwards Categories: Hairstyles, Health & Beauty, Models,
Erin O'Connor only became a successful model after cutting off all her hair.
The 32-year-old beauty says she wasn't getting very many jobs when she first started out in the industry because she looked so similar to the other girls, so took advice and chopped off her long locks.
"When I first began modeling I was very conventional looking - I had hair down to my waist. I went on a photo shoot and a make-up artist told me 'You need to cut off your hair - it's doing you no favors. If you do that we'll see you.' A new identity was born for me - quite tough, quite unapologetic but definitely there."
Erin recently revealed she has no plans to retire from the catwalk, despite being one of the more older models. "I hate that idea of retirement or 'You're past your sell-by-date.' That is very odd, because, for me, it is about moving, showcasing and being an outrageous poser. You'd think after 15 years I would be bored, but I'm not. The catwalk is like liberation, because there is a bit of performance involved, a bit of skill thrown in, so it doesn't matter what age you are."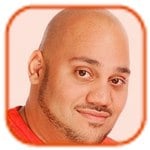 Posted by Andru Edwards Categories: Celebrities, Hairstyles, Models,
Amber Le Bon wants to shave her head.
The 21-year-old model admits she is desperate to lose her long brunette locks in favour of a buzz cut - which has previously been sported by Agyness Deyn, Britney Spears and Natalie Portman - but is unable to do so because she is currently under contract: "I so want to shave my head. Unfortunately I can't at the moment because of all my modeling contracts - I'm not allowed to change anything about my appearance, but I am determined to do it by the time I am 27."
Amber's eccentric hairstyle wishes don't end there, and the model, who is the daughter of Simon and Yasmin Le Bon, admits she is also tempted to dye it a "peach melba" color.
"I'd love to dye it pink - well, a peach melba color - and cut it shorter, but again, I can't do that, contractually, which is frustrating."
Amber's mother recently admitted she is thrilled her daughter is following her into modeling, and believes she will go far because she is so "humble."
© Gear Live Media, LLC. 2007 – User-posted content, unless source is quoted, is licensed under a Creative Commons Public Domain License. Gear Live graphics, logos, designs, page headers, button icons, videos, articles, blogs, forums, scripts and other service names are the trademarks of Gear Live Inc.