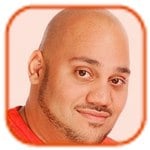 Posted by Andru Edwards Categories: Celebrities, News, Women, Accessories, Jewelry,
Jessica Szohr thinks her Gossip Girl character would die if she didn't wear accessories.
The brunette actress, who plays beauty Vanessa Abrams in the hit show, believes her on-screen persona's penchant for extravagant jewelery is so severe she wouldn't survive without wearing dramatic accessories.
"I actually don't think Vanessa can breathe without eight necklaces or earrings! Vanessa is very funk'defied."
As a consequence, Jessica likes to stick to a more basic wardrobe. "My style is much more simple. Because of this, I like to wear accessories to add a little sparkle to the outfit," she said.
However, the 24-year-old actress admits she likes wearing statement rings and a quirky pair of sunglasses:
"You can never really go wrong with sunglasses. I always get myself a couple of pairs every year. One pair that I have had and have managed not to lose is an old vintage pair I found in Venice Beach, California. They also have to be a little bit funky and fun at the same time. But I don't think people should wear sunglasses at night. I'm always wearing some kind of big ring, too."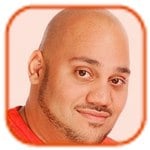 Posted by Andru Edwards Categories: Celebrities, News, Rumors, Women,
Blake Lively has a very similar dress sense to her character on Gossip Girl—is that surprising to anyone?
The actress, who plays socialite Serena van der Woodsen on the hit CW show, says she likes to wear the same outfits as alter-ego: "I dress just like Serena! I own half her wardrobe, so it's far too similar to the way I dress."
Blake, 22, is currently dating actor Penn Badgley, who plays Serena's former boyfriend Dan Humphrey on the show.
Although she shares the same taste in men and clothes, Blake insists she and her character are not that similar: "I feel ridiculous at times with her - because I'm, you know, killing someone or marrying someone on Gossip Girl, but I look like me. I'm like, 'Oh, this is absurd.'"
Her boyfriend, Badgley, has a rather awkward sense of women's fashion—looks like Blake needs to school the fellow!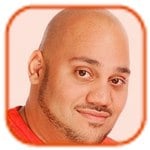 Posted by Andru Edwards Categories: Celebrities, Rumors,
Penn Badgley once wore such a gruesome Halloween costume it made girls avoid him.
The Gossip Girl star, who plays hunky student Dan Humphrey in the teen drama series, says that his scary outfit was such a disaster because nobody wanted to talk to him.
"I was 14 years-old and went to Cinema Secrets, and I got a big old prosthetic scar and blood dripping from my face. It was the worst idea ever because it turned off literally every girl at the party… and I was 14, thinking I was so hot. It was terrible. It was the worst idea I ever had."
Then again, this is that guy who recently revealed his fondness for an altogether different kind of look - he likes women in men's clothes: "There is nothing more appealing than when members of the opposite sex look like they have made little effort with their clothes. I like it when they wear a plunging V-neck, which looks like she pulled it off the floor of a man's bedroom."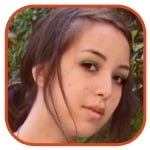 Posted by Robin Paulson Categories: Celebrities, News, Rumors,
Fashion-lovers, get ready to set your DVR on The CW for November 16th—Lady Gaga will be strutting her acting chops on Gossip Girl!
The episode, titled "The Last Days of Disco Stick," features Blair (Leighton Meester) arranging a secret Gaga show. The popstar herself is set to perform her latest single, "Bad Romance" on the small screen.
Meester describes Gaga's style as "very avant-garde and kind of gothic." It's certainly no surprise, considering her crimson costume with outer pastries (above) is reportedly 30 feet long!
Aside from having a vested interest in fashion, Gaga reveals that she had another reason for guest starring: "My little sister is the hugest Gossip Girl fan ever."
Read More

| People via The Cut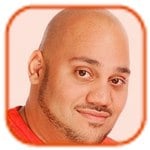 Posted by Andru Edwards Categories: Celebrities, News, Rumors, Men, Women,
The Gossip Girl wardrobe is worth an estimated $19 million.
The hit TV show, which follows a group of wealthy New York teenagers, is famed for its designer clothes, bags, jewelery, shoes and other accessories. Each episode of the series, which stars Leighton Meester and Blake Lively, features a string of exclusive outfits, which are stored in an impressive wardrobe spanning 1,500 sq ft and five floors.
Chace Crawford, who plays Nate Archibald on the show, said, "The girls disappear into that wardrobe for hours. They are like kids in a candy store! In fact, I always ask them not to schedule my fittings after Blake's, because she always makes me late for my next scene. I tell them they have to get her enough Disneyland time."
Costume designer Eric Daman has revealed it is a lengthy process trying to decide which pieces are featured on the show: "We average five to six looks per character—a total of 80 outfits per episode. And you have to go through 500 to get to that 80."
Chace insists most of the wardrobe space is occupied by outfits for the leading female characters: "I have five pairs of shoes in a large box. They have clothes spread over five stories!"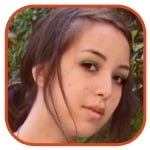 Posted by Robin Paulson Categories: Celebrities, News, Rumors, Women, Dresses,
"A sweaterdress really can be the sexiest thing. As a man, I just like the simpler things."
- Gossip Girl star Penn Badgley telling Cosmopolitan about what he likes to see on a woman. I find the fact that he thinks sweater dresses are sexy is hard to believe…
(Make sure to check out other notable quotes.)
Read More

| Coco Perez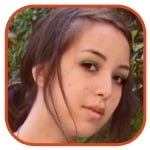 Posted by Robin Paulson Categories: Celebrities, Fashion Shows, Rumors,
Whether it was to sharpen her artistic eye or merely to relieve stress due to her new job at Ungaro, Lindsay Lohan showed up at G Star's Spring/Summer '10 show for New York Fashion Week today. The now-blonde starlet was not alone—Gossip Girl Taylor Momsen was in toe.
What's Lohan's angle? Is she vying for a spot on the coveted Gossip Girl, or is she merely guiding Momsen down the partying pathway to career death?
Read More

| Just Jared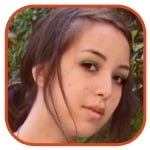 Posted by Robin Paulson Categories: Celebrities, Fashion Designers, News,
Whether it be a fashion magazine or fashion designer, notable people and company from the industry are turning to film and television when the pages and clothes aren't selling.
Cue Max Azria, whom we all knew was headed down this path after he helped Miley Cyrus and Wal-Mart out.
Where is he headed? Where the beautiful people are, of course! Azria will be joining the list of The Beautiful Life guest stars, which recently includes Nina Garcia
The CW show, along with older sister Gossip Girl, has pulled in a myriad of familiar designers. The show, created by Ashton Kutcher (come on, you know that it's going to be awful with his name and Mischa's attached to it), airs September 16.
Read More

| People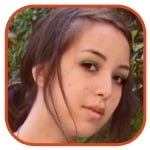 Posted by Robin Paulson Categories: Fashion Designers, Sales, Women, Bottoms, Dresses, Tops,
Apparently it does pay to live in the most fashionable city in the states.
Although Anna Sui's Gossip Girl-esque line won't be hitting Target's site nor stores until September 13, New Yorkers have the opportunity to snatch up the pieces earlier.
One of the many events occurring under Fashion's Night Out, Anna Sui and Target are opening a temporary shop on September 10 exclusively for the diffusion line.
Mark your calendars—the store will close on September 12!
Read More

| The Cut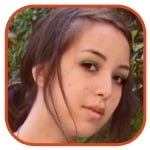 Posted by Robin Paulson Categories: Fashion Designers, Rumors,
Designers Tory Burch and Georgina Chapman (of Marchesa) were spotted on the set of the CW's hit show, Gossip Girl.
The pair shot separate scenes for an episode scheduled to air October 5th. While most are keeping their mouths shut regarding the two guest stars, it was revealed that part of the show takes place on a set similar to Burch's office.
"I am a huge fan [of 'Gossip Girl']," Chapman said. Despite having appeared in several movies prior to the taping, the 33 year-old former model "was very nervous [on-set]."
Read More

| WWD

© Gear Live Media, LLC. 2007 – User-posted content, unless source is quoted, is licensed under a Creative Commons Public Domain License. Gear Live graphics, logos, designs, page headers, button icons, videos, articles, blogs, forums, scripts and other service names are the trademarks of Gear Live Inc.