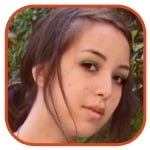 Posted by Robin Paulson Categories: Celebrities, Health & Beauty,
"Now, meeting actresses who such a big part of their job is about what they look like, I feel so lucky to be freed from that prison. I ate cake for breakfast on the day of the Emmys, I ate cake for dinner, my workout didn't require Spanx, and I still feel like I looked better than people expected me to. It was amazing. I could feel the envy of every woman in the Sunset Tower."
- Girls creator/star Lena Dunham talks about the difference between her and most Hollywood actresses when it comes to food.
(Make sure to check out other notable quotes.)
Read More

| V Magazine

Lady Gaga blames her father's restaurant for her recent weight gain.
The "Bad Romance" singer has put on 25lbs recently and says it's because the food at her father Joe Germanotta's New York eatery is so delicious, she can't help tucking in to pizza and pasta every time she visits.
"I love eating pasta and I'm a New York Italian girl. That's why I have been staying out of New York. My father opened a restaurant. It's so amazing... it's so freaking delicious, but I'm telling you I gain five pounds every time I go there. So my dad wants me to eat at the restaurant, and I'm like, 'I've got to go where I can drink green juice,'" she said, speaking about the restaurant.
Gaga, whose weight has fluctuated in the past, insists she is happy with her new curves although she is "dieting right now, because I gained, like, 25 pounds." She said, "I really don't feel bad about it, not even for a second. It's hard because I have a vigorous show, so I tend to bulk up, get muscular, and I really don't like that. So I'm trying to find a new balance."
Mena Suvari has great skin because she eats so much fresh food.
The American Reunion star is considered one of the most beautiful women in Hollywood, and she says her beauty regime is based on diet first, then cosmetics: "My father was European so there was always fresh food in the house. People get caught up in trying to treat themselves from the outside in and it's really about what you do on the inside."
Mena lives a very healthy lifestyle and doesn't drink alcohol anymore. Instead, the 33-year-old actress prefers to spend her evenings at home relaxing: "I like staying at home. I've definitely been there, done that I don't drink anymore and I don't really go out. For me, I know what works."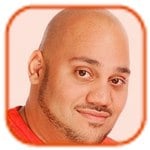 Posted by Andru Edwards Categories: Fashion Designers, Health & Beauty,
Karl Lagerfeld thinks Japanese people have developed "junk food beauty."
The legendary fashion designer is making his first visit to Japan in eight years and thinks local residents have '"changed for the better," largely thanks to a differing diet which incorporates more fatty foods and calorific treats.
"It's changed a lot but it's changed for the better I think. I noticed that people became bigger than before because now they eat more cake and sweets and things like this that they didn't do in the past. There's a real change in the look of the Japanese people. Normally, before, they were all tiny. It's the kind of beauty you get from junk food."
Karl was speaking at a party for the opening of his photography book and Chanel's Little Black Jacket, where he was joined by Carine Roitfeld, who spoke of her appreciation for the fun of Japanese fashion: "They love fashion in a non-blasé way...they love it but they don't take it too seriously."
Emma Stone hasn't worked out for a month - and she is "proud." The 23-year-old Spider-Man star admits she gets overcome by rage in the gym, so has decided that it is best to avoid it.
"I had a trainer during Spider-Man and I discovered I have deep-seated rage when I'm holding heavy weights over my head. Whatever dormant anger I have in me, that's where it comes out. That's not the kind of working out I want to do. I would much rather sleep at night than want to throw a weight across a room at someone. I'm usually a pretty peaceful person, but for some reason when I get in the gym something bubbles up in me."
But while she admits to being plagued by body insecurities, she had a cunning trick to disguise them: "I do have that thing of, 'Oh my God, I'm disgusting! I ate a huge Wagamama lunch, the whole yaki soba, and I feel so fat.' But I'm still going to eat that stuff, and you know what? You can get nice, loose clothes that cover it all up... I'm not going to go parading around in a bikini. OK, I did that in a photo shoot once, but it's about what you're comfortable with at the time you're comfortable with it. That was a good day, but you won't hear me saying I have no body issues because I wouldn't be human if I didn't."

Click to continue reading Emma Stone: I've Not Worked Out For a Month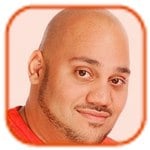 Posted by Andru Edwards Categories: Fashion Designers, Health & Beauty,
Diane von Furstenberg believes "less is more" with make-up.
The iconic fashion designer - who turned 65 on December 31, 2011 - thinks it is important to be sparing with facial cover ups as you get older, and she specifically believes in accentuating cheekbones: "As I get older, I've found that less is more when it comes to make up. My signature look has always been about emphasizing my cheekbones and I love Nars Multiple Bronzer. It's a great way of giving your face a mini-lift without the surgery."
Now, Diane - who has her surname thanks to her marriage to Prince Egon of Furstenberg, with whom she split in 1972 - keeps youthful with regular exercise and a healthy diet. "Although I think it's important to maintain yourself, it should be without too much labor. I love hiking and when I'm at the office I make sure I always take the stairs, even with heels on. I haven't always been an angel but I've never gone too crazy either. I live pretty cleanly, enjoy a glass of red wine every now and again. The food you eat is super-important - an unhealthy lifestyle will always catch up with you," she told Marie Claire.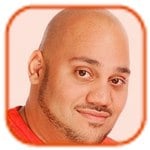 Posted by Andru Edwards Categories: Celebrities, Health & Beauty, News,
Kim Kardashian is refusing to let her love of chocolate ruin her newly-slim figure.
The reality star recently shed 15lbs in weight, but is determined to keep her curves in check by making sure she exercises regularly to make up for her indulging in the occasional treat.
"I do love my sweet things and my chocolate but that only means I have to work out harder and more often. That's the trick - you can have a little of what you like but then you have to balance that in some way. For me that's exercise so it's no problem."
While she is happy to undergo regular workouts, Kim recently revealed she always needs to look stylish when she goes to the gym. The 29-year-old socialite - who recently launched her own work-out apparel brand Bravada International - said, "The line is something that I've aligned myself with because it's something that I wear all the time. I mean, it's really hard for me to find fitness clothes and the sports bras sometimes don't fit, or the pants are all different sizes - this line is all only one size and it really does fit all my sisters and they're all different sizes. It's so stretchy, and it's stylish. You wanna look good when you go to the gym. You wanna feel your best."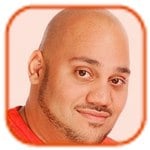 Posted by Andru Edwards Categories: Celebrities, Health & Beauty, News,
Actress Hayden Panettiere works hard to maintain her size.
The Heroes actress admits her slender size 4 frame is not natural, and she finds it a "nightmare" having to constantly battle with her food cravings.
"Sometimes I give in to my cravings, but if you're a size 4, you have to watch what you eat most of the time. It's a nightmare!"
The 20-year-old beauty - who has previously fronted advertising campaigns for skincare brand Neutrogena and clothing chain Candies - admits all her favourite foods contain carbohydrates, so she tries to restrict her intake to prevent herself from gaining more weight: "I've got this voice in my head saying, 'Carbs, carbs, carbs! Pizza and pasta are best!' and I'm always fighting to turn it off."
Despite her weight battles, Hayden has previously confessed that she loves to wander around her house in the nude and doesn't mind if her roommate sees her naked. "She sees me buck-naked all the time. She walks in and I'm like, 'Look, I'm naked! Naked girl!' "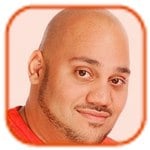 Posted by Andru Edwards Categories: Health & Beauty, Models, News,
Miranda Kerr credits yoga with helping maintain her stunning figure.
The Victoria's Secret model is a huge fan of the relaxation technique and although she knows staying slim is vital for her career, she would do it anyway because of the health benefits.
The 27-year-old beauty said, "Regardless of whether I was doing this job or not I would be taking care of my body. Yoga is very good for me."
Australian Miranda - who is dating Orlando Bloom - says having a healthy lifestyle is something she has grown up with: "It's something that I've always believed in growing up. We always ate organic vegetables. Taking care of my mind, body and soul is very important."
Miranda recently revealed she feels a responsibility as a model to promote healthy eating, particularly to the younger and more impressionable members of society. "As soon as you step into the public eye you need to take responsibility for the people you are influencing. Body image is something that the majority of young women struggle with and I do think it is important that models are seen to be healthy and at a weight that works for their body type."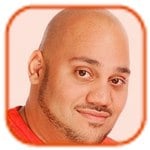 Posted by Andru Edwards Categories: Health & Beauty, Models, News, Rumors,
As if we didn't know that models have quite the workload, Miranda Kerr wants to proclaim that no one else could handle her "intense" schedule.
The Australian supermodel, who is dating actor Orlando Bloom, has revealed her grueling workload can takes its toll on her health and private life.
"I work six days a week, 15 hours a day—and that's not a joke. I'm generally in two different countries a week. And anyone else who had my schedule would probably fall apart. To be honest with you, it's really intense. People don't realize the extent of how hard I work, because they see it as just glitz and glamour. At the same time I am so grateful for it all, but it doesn't give me a lot of downtime."
Miranda sparked health concerns after being pictured looking shockingly frail at a swimwear shoot in Sydney last week. The 26-year-old star, who is planning to release a book on nutrition this year, says she stays in shape by following a diet based on her blood type.
Click to continue reading Miranda Kerr Works Intensely
© Gear Live Media, LLC. 2007 – User-posted content, unless source is quoted, is licensed under a Creative Commons Public Domain License. Gear Live graphics, logos, designs, page headers, button icons, videos, articles, blogs, forums, scripts and other service names are the trademarks of Gear Live Inc.