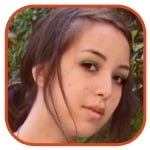 Posted by Robin Paulson Categories: Celebrities, News,
Both designers and fashion bloggers alike heralded Rihanna's dress at last week's CFDA Awards - at which she won the Fashion Icon of the Year award - but one pair of fellow female musicians are voicing their dislike of the "Diamonds" singer's style.
Referring to Rihanna, T-Boz of TLC said, "Every time I see you you don't have to be naked... It's hard for us to say anything because any time we do, they say, 'Oh TLC must be jealous,' but I call a spade a spade."
Click to continue reading TLC Didn't Like Rihanna's CFDA Awards Dress
Read More

| The Daily Mail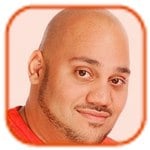 Posted by Andru Edwards Categories: Celebrities, Health & Beauty, News,
Joan Rivers has blasted Lena Dunham for embracing her curves.
The Fashion Police host accused the Girls creator and star of "sending a message out to people that it's OK to stay fat and get diabetes" by refusing to conform to Hollywood's super skinny stereotype. Speaking to Howard Stern on his Sirius FM radio show, the 80-year-old comedienne advised the 27-year-old Golden Globe-winning star, "Don't let them laugh at you physically. I'm saying if you look the way you look Lena, that's fine and you're funny, but don't say it's OK that other girls look like this, tell them to try and look better."
Click to continue reading Joan Rivers Criticizes Lena Dunham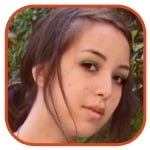 Posted by Robin Paulson Categories: Fashion Designers, News,
"Now you have designers and you have Zara, which is meant to be fast and sold at a very cheap price, so you expect [copying.]... But Mr. Michael Kors, he copies everything! It's really a scandal and nobody has the courage to say anything. It's really not fair."
- Fashion designer Roberto Cavalli calls out Zara and fellow designer Michael Kors on their plagiarizing habits.
(Make sure to check out other notable quotes.)
Read More

| Haute Living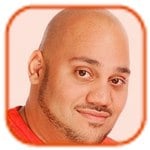 Posted by Andru Edwards Categories: Celebrities, Rumors,
Kanye West has allegedly confronted Anna Wintour after his fiancee Kim Kardashian was overlooked for the cover of Vogue magazine.
The 36-year-old rapper is reportedly "insulted" that the fashion editor, who he deems a close friend of his, picked filmmaker Lena Dunham over his beau for the cover of February's edition.
A source told RadarOnline that Kanye - who met with Anna at the Beverly Hills Polo Lounge - argued that Kim is "just as talented as Lena, if not more so." The source added, "To Kanye it's insulting that his friend Anna is still refusing to even consider putting Kim on the cover of Vogue. He thinks Anna is listening to a bunch of 'know-nothing' corporate haters, as he put it. He's upset that Anna isn't willing to do him this personal favor and put Kim on the cover. Kanye knows that it's always been a huge dream of Kim's to be on the Vogue cover and Kanye wants to make it come true. If nothing else, Kanye is persistent."
Click to continue reading Kanye West Angry That Kim Didn't Score 'Vogue' Cover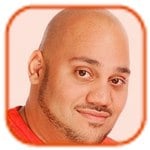 Posted by Andru Edwards Categories: Celebrities, Rumors,
Kanye West is desperate for Anna Wintour to like Kim Kardashian. The "Mercy" rapper - who is expecting his first child with the 32-year-old reality TV star in early July - is trying to convince the fashion editor to put the brunette beauty on the US cover of Vogue.
A source told Star magazine that while Anna thinks that Kanye, 35, is "terrific," she thinks his girlfriend of almost one year is "the worst thing since socks and sandals." The insider also claimed that the style icon said Kim would appear in the esteemed fashion magazine "over her dead body."
Anna allegedly ignored Kim at New York Fashion Week last September and the insider claims the only way Kim has a chance of appearing in the American version of the magazine is in a feature introducing her newborn baby to the world.
Kim and Anna's feud has been well documented in the past. The Keeping Up With The Kardashians' star was banned from attending the star-studded Met Gala in New York last year with Kanye because Anna believed she "didn't fit the bill."
Click to continue reading Kanye West Wants Kim Kardashian in Vogue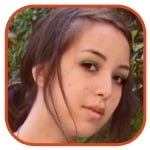 Posted by Robin Paulson Categories: Celebrities, Fashion Designers, Health & Beauty, News,
+ Fans of The Hunger Games and those with an affinity of couture gowns were excited to see the gorgeous dress Jennifer Lawrence sported in promotional images released for the film last week. Costume designer Trish Summerville spilled the beans on the designer of the dress, who is an Indonesian designer named Tex Saverio.
+ New Harvey Nichols ads for their "Love Thyself" campaign - which features females models appearing to kiss themselves - raised enough eyebrows to warrant 17 complaints to the British Advertising Standards Authority (ASA). Thankfully, they were quickly dismissed.
+ After recently verbally attacking Duchess Catherine over her lack of recycling clothes, fashion designer Vivienne Westwood has now targeted First Lady Michelle Obama, calling her style "dreadful."
+ One lucky Rihanna fan was not only awarded the chance to be one of the first to see the singer's River Island collection but was also treated to a surprise appearance from the singer herself - at her changing room door!
Click to continue reading Items Du Jour: Westwood Blasts Michelle, Rihanna Surprises Shopper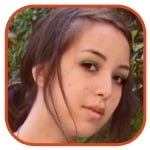 Posted by Robin Paulson Categories: Fashion Designers, Fashion Shows, News,
The feud between Hedi Slimane and New York Times critic Cathy Horyn continues, as the Saint Laurent fashion designer banned her again from his show in Paris.
Unfortunately for Slimane, the slight downside to an age where a show's images are immediately uploaded onto the internet for all to see is the fact that it helps someone like Horyn to be able to critique the show without having been there.
Horyn began with lambasting Slimane's decision to remove "Yves" from the label's name - something that had previously caused many raised eyebrows in the fashion world: "One of the first things the new designer, Hedi Slimane, did was to remove "Yves" from the label, thereby severing a symbolic connection to the founder, and everything he stood for, like good taste and feminine power."
She then went on to blast the clothes, which she pointed out were disliked by others, too: "Many people said the clothes looked like stuff sold at Topshop or a thrift store, while others defended Mr. Slimane's approach and identified pieces, like a pink fur chubby, that relate back to Yves's designs of the late '60s and early '70s, when he got ideas — say, for a pea coat — from the street. It's doubtful that customers will make that connection, but such comments serve to validate what Mr. Slimane has done."
Click to continue reading Cathy Horyn Continues to Blast Slimane's Saint Laurent Collections
Read More

| NY Times via The Cut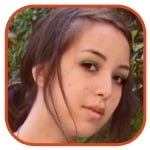 Posted by Robin Paulson Categories: Celebrities, Fashion Designers, News,
Duchess Catherine can't seem to please anyone in the fashion world.
First Matthew Williamson slammed the future queen - known at the time by her maiden name Kate Middleton - on her style, and now Vivienne Westwood is chastising the royal for not recycling her clothes.
"I don't have any advice for her, [although] I think it would be great if she wore the same clothes over and again, because that's very good for the environment and it would send out a very nice message. If you're going to all that trouble to get an outfit that suits you, then you should keep on wearing it. I mean you don't have to have a red outfit one day and then something almost the same in blue the next," the veteran designer said at London Fashion Week.
While it's humorous that Westwood - who herself puts out a new collection of clothes at least twice a year - called Duchess Catherine out for not recycling her clothes, Fashion Police correspondant Kelly Osbourne blasted her about re-wearing her clothes a couple years back!
Read More

| Daily Mail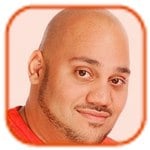 Posted by Andru Edwards Categories: Celebrities, Fashion Designers,
Pippa Middleton is "devastated" by Karl Lagerfeld's cruel taunts about her looks.
The legendary Chanel designer caused controversy last week when he said the party planner - the younger sister of Britain's Duchess Catherine - should "hide her face," but friends of the brunette beauty have advised her to retain a dignified silence. "Pippa's devastated by Karl's cruel comments - she's always been confident about her looks. But she doesn't want to retaliate and start a war of words. Her friends have tried to make her laugh about it as Karl is hardly a supermodel himself," a source said.
Click to continue reading Pippa Middleton Upset by Karl Lagerfeld Comments
© Gear Live Media, LLC. 2007 – User-posted content, unless source is quoted, is licensed under a Creative Commons Public Domain License. Gear Live graphics, logos, designs, page headers, button icons, videos, articles, blogs, forums, scripts and other service names are the trademarks of Gear Live Inc.