From the looks of a recent outing with her daughter Suri, Katie Holmes has been perusing the men's sections of clothing stores lately.
Even though floral prints aren't usually found in the actress-turned-fashion designer's wardrobe, this masculine attire isn't exactly pulling off the androgynous look like Tilda Swinton can. The jeans are okay, but the somewhat see-through shoes and clashing stripes and squares aren't doing it for me.
Is Katie simply chic or simply faux pas?
Read More

| People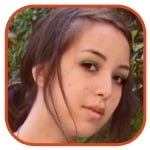 Posted by Robin Paulson Categories: Celebrities, Fashion Designers, Health & Beauty, Models, News,
-- First there was the infamous Kate Moss "Nothing tastes as good as skinny feels" line; now Urban Outfitters is stirring up controversy with another printed t-shirt. This time, it's a racy photograph of then 15 year-old Hailey Clauson, whose parents are suing the retailer (and others who sell the shirt) for "destroying her reputation," of which she's demanding $28 million.
-- Rihanna showed up to a London event for her new fragrance, Reb'l Fleur, in a look from Antonio Berardi's recent resort collection. Too much of a good thing can be a bad thing.
-- NY Times fashion writer Cathy Horyn picks a fight with Fashion's Night Out, explaining in a recent blog post just how unproductive the event has now become, having transformed into a big block party more or less.
-- Just as the highly successful Alexander McQueen retrospective comes to a close, Grazia editor Melanie Rickey prompts a campaign calling all Londoners to arms, demanding that the retrospective come to McQueen's hometown.
Click to continue reading Items Du Jour: Teen Model Lawsuit, Cathy Horyn Gives FNO a Thumbs Down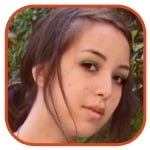 Posted by Robin Paulson Categories: Celebrities,
When you've crawled out of an egg as an alien, worn a dress made out of flesh, and sometimes nearly nothing at all, what comes next? Apparently for Lady Gaga, there's nowhere else to go aside from looking normal!
The "Edge of Glory" singer was snapped up twice (check out her second outfit after the jump) near the recording studio appearing in some low-key, fitting black dresses -- a far cry from her typical avant garde, costumed outfits most are now used to.
Even her hair is normal! Albeit most likely still not entirely her real hair, the long, blonde half-updo style is reminiscient of her "Poker Face" days.
Perhaps Gaga was just trying to hide from paparazzi lens? Either way, the singer still has heads turning when she's not wearing a zany outfit!
Click to continue reading Lady Gaga's Latest Surprising Look
Read More

| Daily Mail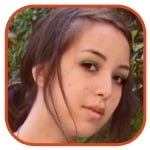 Posted by Robin Paulson Categories: Celebrities, News,
E!'s fashion police correspondant Kelly Osbourne has criticized the newly-crowned Duchess of Cambridge on her knack for recycling fashions.
"In England they are like look how thrifty she's [Kate Middleton] being, showing the British public that the Royals are in a recession as well. Only in this country they call it a faux pas," Osbourne said on The Tonight Show with Jay Leno.
Osbourne spoke in regards to the dress Kate wore to Zara Phillips' royal wedding this month, which she had previously worn in 2006.
"Well I'm sorry but if I had that job I would only wear it once. If I am going to be the future bloody Queen of England I'm going to wear that dress once because I'm giving up the rest of my life, all of my privacy, at least I can get a new dress every day."
Perhaps this is why Kelly is not the future Queen of England! I am personally all about being thrifty and opting to reuse and/or restyle clothing that I like -- why can't Kate? Not that I'm a huge fan of the future queen's style, but recycling clothes over lavishly spending copious amounts of money on new ones is a plus in my book!
Read More

| Daily Mail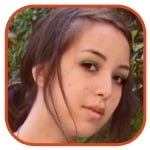 Posted by Robin Paulson Categories: Celebrities, Hairstyles, News,
Well, you can't say that she doesn't know how to color coordinate.
Pop star and style icon Lady Gaga continues to shock fans with her follicles; this time, she's making fans do a double-take with her turquoise-blue armpit hair! The "Edge of Glory" singer showed off her interesting hair accessories at the Much Music Awards in Toronto yesterday.
Is she on to something or just pushing boundaries too far?
(Check out more questionable fashion looks here.)
Read More

| US Magazine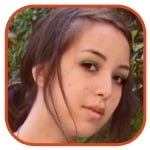 Posted by Robin Paulson Categories: Celebrities, Fashion Designers, Fashion Shows, Health & Beauty, Models, News,
-- Mother of Johnny Depp's kids and muse to Karl Lagerfeld, Vanessa Paradis, makes eye patches sexy by sporting a black rose one on the cover of i-D Magazine. Is this her hint at wanting a role in Pirates of the Caribbean?
-- Katy Perry tones down her costume look for Elle magazine, where she instead sports a colorful Gucci suit. Looking a bit like Emily Blunt on the cover, Perry's business attire works well for her.
-- Of course, Perry can't always keep to tame pants suits. The 26 year-old appeared at the Mexico City launch of her new fragrance -- Purr by Katy Perry -- in a purple dress that left little to the imagination.
-- Continuing on her unspoken path to rid the cosmetic world of chemicals, supermodel Gisele Bundchen has just proclaimed her detestment of sunscreen, calling it poison. Of course, those who are fighting tirelessly for the prevention of skin cancer are outraged.
-- Speaking of outrage, Glee actress Lea Michele landed the cover of Cosmopolitan wearing a v-cut top that -- gasp -- almost reveals her navel! Naturally, Glee parents who have no concept of the difference between television characters and the people who portray them, are upset.
Click to continue reading Items Du Jour: Katy Perry Covers Elle, Lea Michelle Covers Cosmo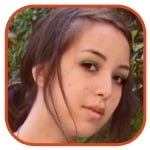 Posted by Robin Paulson Categories: Celebrities, News,
While comedian Russell Brand is not one to stray from his goth/glam/trashy look, the newly Mr. Katy Perry recently took a daring fashion plunge in New York with this fuzzy, suede coat. It may be cozy, but I think that everyone can agree that the comfy argument still doesn't make Ugg boots okay -- the same applies to Brand's look.
If the funny guy wants people to take him seriously, perhaps he ought to take some outerwear cues from Joshua Jackson.
(Check out more questionable fashion looks here.)
Read More

| People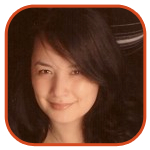 Posted by Veronica Santiago Categories: Celebrities,
Although Helena Bonham Carter's career has included a list of memorable performances, the choices she has made off-screen are what many people know her for.
So why exactly does the King's Speech star make such interesting fashion decisions for herself?
"Sometimes I get it right and I sometimes I get it wrong," the recent Oscar nominee told People. "But fashion is all about having fun. I think fashion has been hijacked by the fashion industry creating rules on what one should wear and I feel like breaking the mold and seeing that the world won't crumble."
Apparently one of those rules she doesn't mind breaking is wearing two shoes of the same color.
"Why not wear mismatching shoes? Who says we can't? I was just having fun," she explained. "For me, fashion is all about fantasy and putting unlikely things together."
It should come as no surprise that a fashion experimenter like her would look up to a risk taker like Lady Gaga. "I love the way she dresses. She's like a work of art," Bonham Carter declared. "Anybody who is inventive, different or has fun like her, I love and admire. I'm amazed that she's able to stand up in some of those shoes she wears."
Read More

| People

Is she wearing her Halloween costume backwards?
Reality star and entrepreneur Kim Kardashian appeared at the Critics' Choice Movie Awards (why anyone asked her to present a movie award is probably the better question) in a burnt orange Vera Wang gown looking like a wrinkly mess that crawled out from under the sea.
Should her family be arrested on the grounds that they allowed her to go out in public like this, or is it a nice change for the usually cleavage-happy Kardashian?
(Check out more questionable fashion looks here.)
Read More

| MTV

To think that she was making such a positive recovery with her daily wear...
Fashion designer Mary-Kate Olsen was spotted in Beverly Hills looking a little less than her usual fabulous self. Lost in layers that nearly swallowed her small frame, she intriguingly paired the oversized sweater and coat with blue trousers that revealed both her ankles and -- gasp -- tennis shoes.
Are comfort levels no excuse for an outfit like this, or do you secretly find this being something you would wear?
(Check out more questionable fashion looks here.)
Read More

| Daily Mail

© Gear Live Media, LLC. 2007 – User-posted content, unless source is quoted, is licensed under a Creative Commons Public Domain License. Gear Live graphics, logos, designs, page headers, button icons, videos, articles, blogs, forums, scripts and other service names are the trademarks of Gear Live Inc.