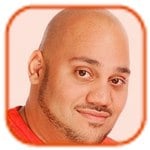 Posted by Andru Edwards Categories: Fashion Designers, News, Rumors,
Jeffry Aronsson is believed to have left Emanuel Ungaro. The fashion house's chief executive officer (CEO) - who joined the company in June to "heal the bruises" of the label - has reportedly stopped commuting to Paris and is believed to have permanently returned to his investment and consulting firm Aronsson Group.
"Mr. Aronsson is still the acting CEO of Ungaro," Ungaro told WWD.
If the executive's departure is true, it is the latest in a string of high-profile exits from the fashion house. Giles Deacon became the sixth designer to leave in as many years when he quit in September after just two seasons. Before his exit, the company has seen Giambattista Valli, Vincent Darre, Peter Dundas, Esteban Cortazar and Estrella Archs work short stints for them since their founder retired in 2004.
Following his departure earlier this year, Giles said he was "proud" of what he had achieved at the French fashion house, but was keen to work ore with his Giles brand. He said, "I am very proud of the work that I - and my team - did at Ungaro, and it was a pleasure to work in Monsieur Ungaro's studio and with members of his actual atelier. I am going to concentrate on the global development of the Giles brand with some exciting one-off projects in the pipeline for next year - and I'm really excited about presenting the Giles Spring/Summer 2012 collection on Monday evening."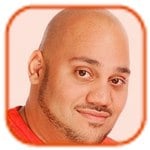 Posted by Andru Edwards Categories: Celebrities, Fashion Designers, Fashion Shows, News,
Lindsay Lohan's critically-slammed collaboration with Ungaro put Kanye West off creating a fashion line.
The rapper described the designing efforts of the troubled actress - whose Spring/Summer 2010 collection for the French fashion house was heavily criticized - as "9/11 for celebrities doing fashion," as it made him realize he wasn't capable of creating a line himself.
"Did you not see the Lindsay and Ungaro collection? That was 9/11 for celebrities doing fashion. After that I thought, 'Well I can't do a line now.' There are so many ups and downs, hurts and pains in fashion. It's extremely frustrating, because I do have opinions on color palettes and fabrics, but do I have the time to pick out every belt buckle?"
The hip-hop star revealed meeting Chanel's creative director Karl Lagerfeld in Paris made him realize the only way he could make a fashion collection work would be if he were closely involved with a designer.
"These women would die for Karl, they were so into perfecting that next Chanel dress, which no one else could make. I don't have 20 years of fashion experience, and my father wasn't a tailor able to train me. The only way it would work was if I sat next to a designer."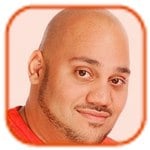 Posted by Andru Edwards Categories: Fashion Designers, Fashion Shows, News,
After about a month of speculation, Giles Deacon has now been confirmed as Emanuel Ungaro's new creative director.
The British designer will replace Estrella Archs at the French fashion house, with his debut collection being presented during Paris Fashion Week in October, and he is confident about his new role.
"Yes, I'm totally aware and respectful of the pressure but at the same time, I've run my own business for eight years and worked in lots of places. I think as soon as you start worrying and thinking about that too much, you're not concentrating on doing good work, which is the most important thing."
Deacon - who is likely to stay away from the catwalk for the first two seasons - will continue to produce his own line and wants to bring his own touch to Ungaro.
"I obviously don't want to infringe upon my own line, but I like things that are very feminine, lots of color, great prints, great quality, some unusual cuts. All of those things that I like in the world of fashion design I'm going to bring to what I feel is appropriate for the Ungaro woman."
Click to continue reading Ungaro Hires Giles Deacon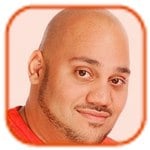 Posted by Andru Edwards Categories: Fashion Designers, Fashion Shows, News, Rumors,
Drama continues to ensue at the House of Emanuel Ungaro as designer Estrella Archs quits.
The chief designer decided to leave her position at the French fashion house, citing "irreconcilable differences," and now wants to concentrate on her own label. Her spokesperson said:
"Estrella Archs announces that she has left her job as chief designer of Emanuel Ungaro due to irreconcilable differences related to the creative direction of the brand. Estrella Archs will continue developing her own brand, established in 2007, and presenting her collections in the Paris Fashion Week."
The fashion house are now looking for someone to replace her, with British designer Giles Deacon said to be the favorite.
Estrella's departure comes hot on the heels of Lindsay Lohan parting ways with the company after she was brought in as artistic adviser. Her debut collection was critically panned and she wasn't involved in the range which was showcased at Paris Fashion Week earlier this year.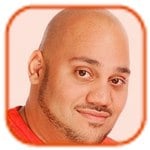 Posted by Andru Edwards Categories: Fashion Designers, Rumors,
Giles Deacon is being lined up for a position at Emanuel Ungaro. The British designer would replace the brand's previous artistic adviser Lindsay Lohan, who had a poorly-received first collection for the fashion house last October.
According to Women's Wear Daily, Ungaro's owner Asim Abdullah was seen dining with Giles in a Paris restaurant, although both have refused to comment on the rumors. Emanuel Ungaro set up his self-titled fashion house in 1965, but since his retirement in 2004 the brand has failed to find a long-term collaborator.
Previous collaborators at Ungaro include Esteban Cortazar, Vincent Darre and Peter Dundas, who now works for Emilio Pucci. Giles - who was educated at the Central Saint Martins College of Art and Design - set up his own label in 2004. Darlington-born Giles has a history of collaborations, staring his career working with French fashion designer Jean-Charles de Castelbajac and Italian luxury goods firm Bottega Veneta.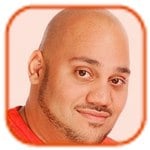 Posted by Andru Edwards Categories: Celebrities, Fashion Designers, Fashion Shows, News, Rumors, Sales,
UPDATE: According to WWD, Lohan reportedly said, "I don't work for them [House of Emanuel Ungaro] anymore."
Is there still a future in high fashion for Lindsay Lohan? According to the label, Lohan was "not involved" with the latest Emanuel Ungaro collection.
The actress was the artistic advisor for the French fashion house, but rumors are now rife she has been axed from her job after she failed to have any input for their latest designs, which were showcased at Paris Fashion Week.
Speaking about Lindsay, who was not present at the last week's show, the brand's owner Asim Abdullah told WWD, "She's not involved in this collection." Last year, Ungaro's then CEO Mounir Moufarrige slammed rumors Lindsay was to be axed after her debut collection was a critical flop: "As we speak, she is in New York in shoots with Ungaro. The decision to appoint her was controversial, but then fashion is controversial anyway, and you need some novelties and you need to test some new ideas."
Lindsay - who has her own fashion line 6126 - has previously admitted being associated with her can have negative consequences. The 23-year-old star said, "I'm the first to say that in certain situations, my name will cheapen things because that's what people have made of it."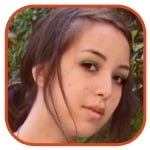 Posted by Robin Paulson Categories: Celebrities, Fashion Designers, News, Rumors,
We've heard what Lindsay has to say about her failed collection at the House of Emanuel Ungaro; so what does the designer whose name is still used by the fashion label?
Apparently the 76 year-old, who sold the house to an investment fund four years ago, calls it a "disaster," but unfortunately nothing he can control: "I'm furious but there isn't a thing I can do. I have absolutely no link with that house."
The line, which Lohan was appointed Artistic Advisor a month before the collection's debut at Paris Fashion Week, was designed by Estrella Archs and well-received by the company itself.
Ungaro believes that this fashion debacle occurred because he sold his soul: "This happens to a lot of designers. We were creator/owners, responsible for both the designs of the house and its destiny. But when you give up your house, we've also given up our soul."
Selling one's soul tends to be associated with acquiring money from a business deal - he didn't give it up for free (unlike Lohan)!
Read More

| People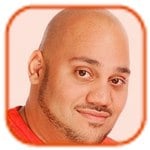 Posted by Andru Edwards Categories: Celebrities, Fashion Designers,
Lindsay Lohan designs jewelery to keep her family safe. The actress-turned-fashion designer has created a string of glitzy accessories for her mother Dina to wear for good luck when they have to embark on long-haul flights without each other.
Dina - who was wearing a diamond ring on her engagement finger - said:
"Lindsay actually designed this ring. She's designing jewelery, and she put this on my finger. We have a thing - when my girls leave the airports and we leave each other, we put things like a Kabbalah bracelet or the Eye of the Blessed Mother on each other. So she put this on me the last time she left. She designed this ring, and this necklace as well. And I gave her what I was wearing. It's like a family thing to fly safe. Ain't it corny?"
Click to continue reading Lindsay Lohan's Good Luck Charms
Read More

| OK! Magazine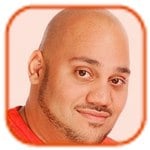 Posted by Andru Edwards Categories: Celebrities, Fashion Designers, News, Rumors, Women,
Just when the rumors of hiring Lindsay Lohan at Ungaro died down, they have now been confirmed as she has been appointed "artistic adviser" for House of Emanuel Ungaro.
The Mean Girls actress, who already has her own range of leggings and fake tan, will work alongside Spanish designer Estrella Archs for the French fashion house and will be giving her own input on designs and styles.
Of her new role, Lindsay said, "I kind of oversee everything Archs does, while working with her. Different generations have different ideas."
The 23-year-old star also added she is confident of taking Ungaro to a "younger place" with a harder fashion edge.
Designer Amy Molyneux, who already works for the French label, said of the appointment, "Everything we're going to get is going to be a plus. I think the noise level around Lindsay will be very, very big. She does have an eye for fashion. I like the way she dresses. Her house is a mini-department store. She changes outfits five times a day."
Again, where is the praise for the stylists who actually dress these celebrities, stocking that "mini-department store" with the clothes?
It had been reported Ungaro's head designer had threatened to quit the fashion house if Lindsay was appointed; however, he recently said he would be staying "for now."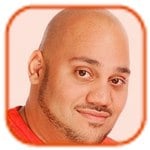 Posted by Andru Edwards Categories: Celebrities, Fashion Designers, News,
Lindsay Lohan is reportedly in talks to become the House of Emanuel Ungaro's "creative consultant". The 'Mean Girls' actress is said to be discussing the role with label bosses in Paris, although head designer of the brand Esteban Cortazar is reportedly unhappy with the move. A source told the New York Post newspaper: "Esteban is threatening to leave the company if they bring Lindsay on as a consultant. It has been a revolving door of designers there and if he leaves, his team will go with him. Ungaro thinks Lindsay is going to bring the company new energy and new buzz, but she is going to be the nail in the coffin. Nobody will take them seriously ever again."
Esteban joined the label in 2007 when he was 23, and was praised after his first collection debuted last year. The fashion house is no stranger to working with celebrities. In 2008, the label and Avon teamed up to launch two fragrances - U by Ungaro for Her and U by Ungaro for Him - which Reese Witherspoon was the face of. Lindsay has previously spoken of her love of fashion, and has her own range of leggings and fake tan. She featured in the Spring/Summer 09 campaign for Italian fashion line Fornarina, and would love to do more modeling. She has said: "I love doing photo shoots. I mean, if I could just sign with IMG and do ad campaigns and model more, I'd do that because that's fun for me. That's not work."
Esteban's lawyer gave no comment on the claims, while a representative for the House of Emanuel Ungaro did not return calls.
© Gear Live Media, LLC. 2007 – User-posted content, unless source is quoted, is licensed under a Creative Commons Public Domain License. Gear Live graphics, logos, designs, page headers, button icons, videos, articles, blogs, forums, scripts and other service names are the trademarks of Gear Live Inc.