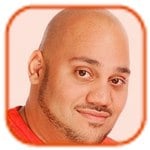 Posted by Andru Edwards Categories: Celebrities, Fashion Designers,
Kim Kardashian owns 224 pairs of Christian Louboutin shoes. The reality TV star loves the designer footwear and can't resist splashing out on the pricey heels.
"I have a collection of 224 pairs of Louboutins," Kim said.
Although Kim, 31, had a privileged upbringing, she claims the reason she can afford the pricey shoes and other luxuries is because she has worked so hard to build her own career: "Yes I was born rich; it was a classic Californian lineage: lavishness and ostentation, luxury mansions with pools, private clubs, exclusive friendships, and luxury cars. Despite the affluence, at only 31 I've been able to build my own empire in the world of entertainment and, although looks and friendships are important, I want the new generation to understand that if you don't believe in yourself and in your own ideas, you go nowhere."
Kim has dabbled in designing, acting and singing but admitted a career away from the celebrity also appeals to her along with the simpler things in life. "I would have liked to be a teacher, I always say prayers before going to bed, I would have liked to spend more time with my dad and speak with my fans."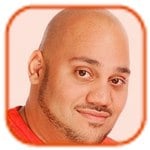 Posted by Andru Edwards Categories: Fashion Designers,
Christian Louboutin's design priority is sexiness.
The famed shoe designer insists he doesn't set out to create "painful" footwear but admits beauty and sexiness are his main considerations in his work.
"People say I am the king of painful shoes. I don't want to create painful shoes, but it is not my job to create something comfortable. I try to make high heels as comfortable as they can be, but my priority is design, beauty and sexiness. I'm not against them, but comfort is not my focus."
This year, Christian is celebrating 20 years in fashion and says his greatest career moment was creating the shoes worn at the finale of Yves Saint Laurent's final couture show - the only time the late designer ever collaborated with someone else: "I created those shoes just because I wanted to and I gave them to my dear friend Loulou de la Falaise. She wore them in front of Saint Laurent and he loved them and used them in his finale. When he was alive, he really was our biggest creative - it was such an honor."
Click to continue reading Christian Louboutin Puts Sexiness First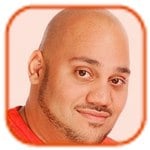 Posted by Andru Edwards Categories: Celebrities, Fashion Designers,
Christian Louboutin decided to become a shoe designer after he saw a sign banning high heels.
The iconic footwear maker says he was inspired to create elaborate heels because dancers were forced to wear flats at the Museum of African and Oceanic Art: "I'd already decided I wanted to design shoes after I saw a sign in the Museum of African and Oceanic Art forbidding high heels. Well, who could resist?"
He then rang the Folies (the French music hall) and announced that he wanted to design shoes for the dancers. "Not that I ever designed a single shoe for them. But I got them coffee - and veal. So much veal. I couldn't work out how they could eat it all. It turned out they were using it to pad their shoes to make them more comfortable," he added.
Christian is famed for the red soles of his shoes but admits his trademark happened by chance: "This shoe arrived back from the factory but for some reason it didn't look quite as good as my sketch. So I used a bottle of red polish to coat the underside of the shoe scarlet. Problem solved.''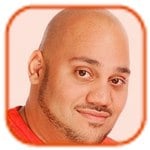 Posted by Andru Edwards Categories: Fashion Designers,
Christian Louboutin is proud he has not been "beaten" by "the giants of luxury."
The shoe designer - who is to be the focus of an exhibition at London's Design Museum - is delighted he has managed to maintain independence for his label and continue to run it in exactly the way he has wanted for the last two decades.
"I've not been eaten and beaten by the giants of luxury. I started the company 20 years ago with two of my best friends and I always heard the working with friends is, in general, a disaster, but it's been very much the opposite.. I'm very happy to have kept the relationship with the two people who started the company with me," he told Attitude.
However, Christian admits he can be a struggle to work with because he is reluctant to let things go: "Mostly what I hear is that I'm very positive, optimistic and enthusiastic. I have too much energy. The negative thing is that I never let things go."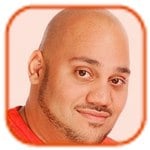 Posted by Andru Edwards Categories: Celebrities, Fashion Designers, News,
Blake Lively has already had the Christian Louboutin Spring collection delivered to her house.
The fashionista - who is rarely seen without a pair of the designer's shoes - had her own sneak preview of his latest range, ahead of New York Fashion Week, which kicked off yesterday.
"My gosh, the spring collection was sent to my house today, and they're so beautiful. They're amazing. I walked around my apartment wearing them."
Her favorites are a pair of "cage, crystal-encrusted shoes and one with a feather detail coming off them."
Gossip Girl star Blake has previously admitted to buying up to 40 pairs of Louboutins at a time, and although she doesn't have her own stylist, is a personal friend of Christian, who advises her on which pair to wear and takes her cues from stars past.
She added her muses are "Katharine Hepburn, Audrey Hepburn, Grace Kelly. I love the sophistication. I love every single detail. I would love if I could wear little cut-off gloves every day. That would make me so happy. I'd go to a grocery store in a beautiful hat with lace dripping over the eye."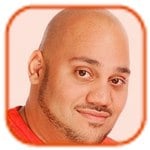 Posted by Andru Edwards Categories: Fashion Designers, News,
Christian Louboutin claims he has "the biggest respect" for Yves Saint Laurent despite recently suing the fashion house. The famous footwear designer -- whose creations are famed for their red soles -- took legal action against YSL for breach of copyright after it brought out shoes featuring red soles, which he said was unacceptable.
"I have the biggest respect for the house of Yves Saint Laurent. Having discussed the matter with them and not been able to reach an agreement, we have had to take this to court. My company has a trademark on the red sole and if we don't enforce it this would leave the door open for other brands to copy us while jeopardizing the identity of the Louboutin red sole. No one before me has ever used a colored sole to define a brand's identity. The red sole has become widely recognized as the distinct sign of my brand in the eyes of women all over the world," Louboutin told ES of his decision.
The suit alleges that YSL copied Christian Louboutin's trademarked red outer sole, which Louboutin registered with the U.S. Patent and Trademark Office in 1997. However, it's unclear whether the trademark covers all red-soled shoes.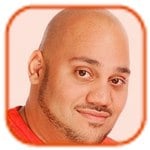 Posted by Andru Edwards Categories: Celebrities, Sales,
Dita Von Teese often picks up bargains at vintage fairs.
The burlesque dancer, who is famed for her retro-inspired wardrobe and glamorous look, is a regular visitor to the Santa Monica Vintage Expo, where she loves finding classic items of second hand clothing and accessories.
"The Santa Monica Vintage Expo happens twice a year and is my favorite vintage fair, with the best dealers from all over the country and good deals to be had. Definitely visit Connie Parente for the best vintage designer jewelry."
As well as markets, Dita is also a fan of vintage stores and often stocks up when she's in Los Angeles: "Doris Raymond's vintage store on La Brea is my favorite LA vintage store. From 1940's beaded black crepe dresses to coveted 90s Thierry Mugler suits, I always come out of her store with oodles of gorgeousness!"
Click to continue reading Shop Like Dita Von Teese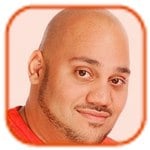 Posted by Andru Edwards Categories: Celebrities, Fashion Designers, Accessories, Footwear,
Lauren Conrad loves classic Chanel bags.
The reality star - who has designed her own collections for Kohl's - has a passion for high-end style, and reveals a quilted tote by the iconic French fashion house is her most treasured possession. "I love a classic Chanel bag. A green one is great because it looks young, but still maintains its timeless design."
As well as a wardrobe filled with accessories, Lauren also loves luxury shoes and thinks of Christian Louboutin as her choice of high-end designer for "go-to" pumps.
"Christian Louboutin is always my go-to for perfect pumps. I just made an addition to my closet with a lovely pair of brown suede shoes."
Despite her designer love, the 24-year-old fashion designer admits while she loves "feminine detailing," her own style is rather minimal: "I love the minimalist look. Wearing the same shade head-to-toe feels so chic to me. I really love any feminine detailing on a dress."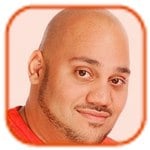 Posted by Andru Edwards Categories: Celebrities, Fashion Designers, Health & Beauty,
Christian Louboutin measures how good his shoes are by what they look like on a naked woman. The footwear designer says any good shoe should be able to make a female body look sexy without the help of any clothes.
"The ultimate must still look good when a woman is naked. The design that encapsulates my career is the Pigalle, a low-cut, high-heeled pump. It's so subtle in that it adds something sexy to the body, but you don't immediately realize that it's the shoe that is making the difference."
Christian says his obsession with shoes came after seeing showgirls wear them: "My interest in shoes came from showgirls. Apart from feathers, there is nothing else to the outfit than their shoes. I thought about being a shoe designer when I was about 12-years-old, but it wasn't until I was in my mid-teens that I realized it could be my real job."
Christian - whose high-heeled designs have become a favorite among a host of celebrities including Sarah Jessica Parker, Victoria Beckham and Kate Moss - recently claimed a good pair of shoes help transform a woman's attitude. "When women put on a pair of beautiful shoes they instantly hold themselves differently. Shoes transform your body language and attitude. They lift you physically and emotionally. I remember watching a Spanish woman in my shop try on some heels. She instantly stood up taller, her chest went out and her shoulders went back. She told her friend that they were better than a face lift."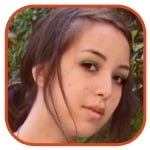 Posted by Robin Paulson Categories: Celebrities, Editorials, Fashion Designers, Health & Beauty, Models, News,
—An ad that actually features Taylor Momsen's face for John Galliano's latest perfume product was released with Momsen wearing more clothes and a little less makeup. But just barely.
—The designer of Lady Gaga's controversial meat dress, Franc Fernandez, takes a moment to answer some questions. Not surprisingly, he wasn't fond of answering the animal rights-related one.
—Now that her little sister is out of the picture, Beyonce took it upon herself to model the House of Dereon's new temporary tattoo product. The tattoos were actually added to the Fall collection in an attempt to make it "ediger."
—Lenny Kravitz recently stepped out in New York channeling his inner Marc Jacobs as he sported a cowl-neck jumper with a murse and thigh-high heeled boots to match.
—Reality star and former Playboy girlfriend Holly Madison is putting her love of shoes aside to help out a charity set to raise $50,000 for victims of natural disasters.
Click to continue reading Items Du Jour: Marion Sans Photoshop, Lenny Kravitz Wears Heels
© Gear Live Media, LLC. 2007 – User-posted content, unless source is quoted, is licensed under a Creative Commons Public Domain License. Gear Live graphics, logos, designs, page headers, button icons, videos, articles, blogs, forums, scripts and other service names are the trademarks of Gear Live Inc.