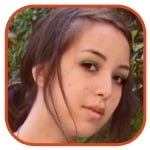 Posted by Robin Paulson Categories: Celebrities, Editorials, Fashion Designers, Models, News,
+ Linda Evangelista fronts a very 90's-esque Moschino's latest ad campaign shot by Steven Meisel.
+ Google is really trying to make Google Glass happen, so they've enlisted Diane Von Fursternberg to help them do so.
+ In case you already haven't seen Rihanna's CFDA Awards Old-Hollywood-meets-Rose-McGowan's-1998-VMA dress, here are some more photos of it (or if you just want to stare at it again, just like the rest of the internet is doing).
+ Model Robyn Lawley fronts a swimsuit campaign for Swimsuits For All, an online retailer that offers flattering summer pieces for women with fuller figures. Blogger and model Gabi Fresh also appears in some of the shots!
+ Tom Ford explains at his CFDA Awards appearance why he's been a little MIA in fashion lately: his son, Jack.
Click to continue reading Items Du Jour: Linda's New Moschino Ad, DVF and Google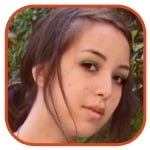 Posted by Robin Paulson Categories: News,
"I'm 5ft 5in and I have huge boobs, like I'm not going to wear the same thing as Karlie Kloss... I've never been fashion-forward, I'm not that interested in fashion. I kind of wear the same thing all the time or, I know it's cliched to say, but jeans and T-shirts."
- Bee Shaffer, the daughter of Vogue editor-in-chief Anna Wintour, explains why she never followed in her mom's footsteps (despite looking fabulous at this year's Met Gala - photo featured above).
(Make sure to check out other notable quotes.)
Read More

| The Daily Mail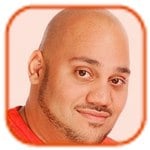 Posted by Andru Edwards Categories: Celebrities,
Taylor Swift will never pose naked for a photo shoot.
The "22" singer has no intention of stripping off for a magazine or in her videos like many of her pop rivals, such as Miley Cyrus and Rihanna, because she doesn't think it's necessary for her to "push the envelope" by revealing her body.
"I find it relatively easy to keep my clothes on because I don't really feel like taking them off. It's not an urge I have. For me 'risky' is revealing what really happened in my life through music. Risky is writing confessional songs and telling the true story about a person with enough details so everyone knows who that person is. That's putting myself out there, maybe even more than taking my shirt off," she told Glamour.
The 23-year-old musician also revealed she likes to have the upper hand when it comes to dating and will often "freeze-out" guys from her life who she believes are playing with her emotions: "[What's freeze-out?] You don't respond to any of his texts or calls until he does something desperate [like] shows up. Or he calls and leaves a voicemail. Something that makes it very clear to you that he's interested."
Click to continue reading Taylor Swift Won't Ever Pose Naked
Claudia Schiffer didn't party during the 90s when she found fame.
The 43-year-old model insists she was "innocent" and didn't really embrace the rock 'n' roll lifestyle like many other models did, and instead she chose to go home after fashion shows. "I didn't really go to the parties - I'd go home after the shows. A lot of bad things can happen at fashion parties, but I wasn't aware of that at the time. I was so innocent. I wasn't aware that people were taking drugs around me and I was never offered anything. And I didn't like the taste of cigarettes or alcohol," she told the UK's Marie Claire.
Although she's doesn't regularly talk to many models from her era, catwalk stars such as Eva Herzigova, Helena Christensen and Nadja Auermann, when they do reconnect they can just pick their relationship up from where they left it.
Claudia - who is married to director Matthew Vaughn, with whom she has three children, son Caspar, 10, daughter Clementine, nine, and daughter Cosima, three - added, "Very occasionally. We're still in contact via e-mail. I might be in LA and e-mail Cindy or see Eva in London. It's very sporadic, but when I see them I can still talk to them and pick up where we left off. That's the kind of bond that I don't think will ever break. Even though there was a large amount of competition, there was also a camaraderie and we knew that we were part of that club that was very special."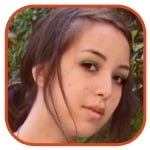 Posted by Robin Paulson Categories: Health & Beauty, Models, News,
With the horrid working conditions in the modeling world that still go unregulated, it's no wonder that models like Daria Werbowy decided to go on a hiatus. After taking time off to herself, the Canadian-bred beauty is returning to the industry.
"I took a risk a couple of years ago where I decided to do the minimal amount that I could get away with, because I physically and mentally couldn't handle it anymore," she told this month's Harper's Bazaar, of which she is on the cover. "It's like, you have everything you want, what you dreamt of is coming true, you can't buy anything else to make you happy, so then you think, Well, what else is there? And you have to leave."
The 30-year-old, who has been modeling since the age of 14, traveled the world on her time off and finally settled in Cork, Ireland, where she currently lives with her boyfriend. While she was coy when asked about him, Werbowy did admit, "Never in a million years did I think I'd be living there, but I never thought I'd be a successful model either. I never thought I'd fall in love with who I'm in love with."
Click to continue reading Daria Werbowy Returns to Modeling on Her Own Terms
Read More

| The Daily Mail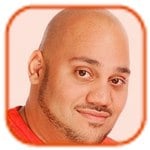 Posted by Andru Edwards Categories: Models, News,
Naomi Campbell broke down in tears while talking about her anger management issues.
The supermodel got emotional while filming her appearance on UK TV's The Jonathan Ross Show when she talked about how anger management classes saved her life. The 43-year-old star - who has previously been arrested for throwing mobile phones at her staff - said, "I made anger management serious. Anger is an emotion. There were things I had to deal with. You have to deal with it." As she teared up, she added, "I'm crying, you made me cry!"
But host Jonathan replied, "Oh f**k off, no I didn't!"
Naomi also opened up about her previous drug use - which included being addicted to cocaine for five years - saying she realized she had to quit because it was ruining her life. "I don't want to go back. No matter what it is that you're addicted to - you can be addicted to work - all it is, is an escapism. It's escaping something, no matter what. For me, I came to my realization at 29 that I didn't like myself the way I was, and that was it. Every day is a new day - I'm no perfect human being. I'm just living and I'm just breathing," she added.
Click to continue reading Naomi Campbell Breaks Down About Anger Management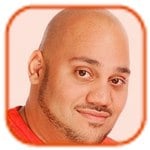 Posted by Andru Edwards Categories: Celebrities, Health & Beauty,
Jennifer Lopez says she was slated for having curves in her early career.
The "On the Floor" singer has become renowned for her shapely bottom, but she claims she was told to make changes to her body when she first ventured into television as an actress on American 90s sitcom In Living Color. In an interview for the winter issue of Cosmopolitan Latinas magazine, she recalled, "When I first started on television, people, and even my own manager at the time, would tell me I had to make all of these changes. But you have to stand up and say, 'There's nothing wrong with me or my shape or who I am, you're the one with the problem!' And when you can really believe that, all of a sudden other people start believing too."
Click to continue reading Jennifer Lopez Was Criticized for Her Curves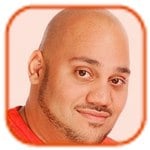 Posted by Andru Edwards Categories: Models, News,
Cara Delevingne is reportedly preparing to move from fashion to music. The 20-year-old model is said to already be working on her debut album as she looks to launch a pop career, something she's always been passionate about.
"Cara loves singing. When she was younger she would sit at home and mess about but recently she's started to take it seriously. She loves music, she loves festivals and she loves singing. Now she wants to add it to her CV and actually get herself a pop career," a source revealed, speaking to the Sunday People newspaper.
It might all start sooner than expected too, and fans can reportedly expect to get some news on her music career in 2014. Her modeling career is still taking up the majority of Cara's time, while it is said she also has some acting roles "lined up." The insider added, "She is a very busy girl at the moment, with a couple of movies lined up as well as her modeling. Now it looks like things will be kicking off for her musically next year."
Kate Upton was told she was "too American" to be a model.
The curvy beauty - who is now one of the most recognizable pin-ups in the world - was outraged when she was initially rejected from a major agency who assumed she would be too ''lazy'' because of her nationality.
"I'm not going to name names, but one agency told me, 'You're too American, and everybody knows American women are lazy.' I was so offended! I've never been so offended! I was like, 'You know that you're in America, right?' And it wasn't 'American models - it was 'American women are lazy,' period! I feel like a lot of women would disagree with that. A lot!" she revealed.
Kate, 21, headed straight to International Management Group - which is home to supermodels Kate Moss, Gisele Bundchen and Karlie Kloss - after the shocking rejection, and was signed on the spot.
Click to continue reading Kate Upton Branded "Too American" by Agency
Eva Herzigova admits she was "unbearable" to work with at the height of her fame as a supermodel.
The 40-year-old Czech beauty has confessed she was "irritable" and would throw tantrums on shoots as well as display other unpleasant behavior when she was known across the world for her famous "Hello Boys" Wonderbra campaign in the mid-90s.
But Eva insists the only reason she acted like a diva was because she was overworked: "I was unbearable at one point and probably difficult to work with, but it was to do with exhaustion, trying to do too much. Going constantly from one plane to the next, from a fashion show to a photo shoot in a different time zone didn't help matters. I was irritable and had tantrums."
Eva admits to ''losing'' a sense of herself at that time, but maintains she avoided many of the pitfalls of fame and the fashion industry such as drugs. "Losing myself, yes; going off the rails and taking drugs, no. My education has given me a strong will to resist temptations like drugs. They make you feel like the person that you want to be. But it's just an illusion. I used to see people get off their faces, and I was never interested," she explained.
Click to continue reading Eva Herzigova: I Was Unbearable to Work With
© Gear Live Media, LLC. 2007 – User-posted content, unless source is quoted, is licensed under a Creative Commons Public Domain License. Gear Live graphics, logos, designs, page headers, button icons, videos, articles, blogs, forums, scripts and other service names are the trademarks of Gear Live Inc.