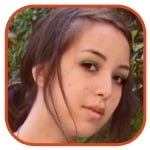 Posted by Robin Paulson Categories: Celebrities, Models,
"The underwear modeling I did for Calvin Klein with Kate Moss was not good in retrospect, but at the time it got me a lot of attention from the ladies! Explaining that – along with the rap career – to my kids is going to be embarrassing when they are old enough to ask."
- Mark Wahlberg discusses his most embarrassing career moment.
(Make sure to check out other notable quotes.)
Read More

| Daily Mail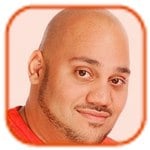 Posted by Andru Edwards Categories: Celebrities, Health & Beauty, News,
Alexander Skarsgard has become the new face of Calvin Klein.
The Battleship actor has signed a deal with the fashion house to front its latest campaign for one of its male fragrances. Alexander is believed to have shot the ads two months ago although all other information is being kept quiet for the moment.
This is not the first time the True Blood star has appeared in a fashion campaign. Two years ago he was the face of suitmaker Hickey Freeman in an ad campaign shot by legendary photographer Annie Leibovitz. Hickey Freeman's creative director Joseph Abboud had said of Alexander's role, "We want to attract the younger and younger-thinking customer. Hickey Freeman was much more traditional under the old regime. It lacked sex appeal."
The Swedish heartthrob recently revealed how he likes to pay tribute to his home country by wearing a lot of their fashion brands: "I'm interested in fashion and I love a lot of Swedish brands: Acne, Whyred, Fifth Avenue Shoe Repair and Hope."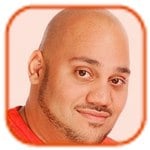 Posted by Andru Edwards Categories: Health & Beauty, Models,
Newlywed model Lara Stone doesn't like "most of" her body.
The Dutch 27 year-old is famed for her amazing figure, but admits she has her hang-ups and there are days when she doesn't want to leave the house because of how she's feeling.
"Most of it. It depends on the day. Like most women, I have days where I feel like today I'm not leaving the house - you know days where you've got a spot on your nose or when you've just got off a flight, eaten fish and chips and feel really bloated - that one happens a lot to me. You have to accept yourself though, and accept that there will always be something to worry about. It's much easier just to accept things," she said when asked which part of her body she isn't so keen on.
Although she isn't body confident, Lara has appeared in campaigns for many fashion houses and is one of the first models to represent so many different facets of the Calvin Klein brand, including lingerie, Calvin Klein Collection and its fragrances. "I love being part of so many elements of Calvin Klein, it's so nice to be able to be all these different women. You lose track of your identity a bit. There are many different aspects in different women and I think this is reflected in the different campaigns. All those facets are a part of me."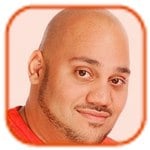 Posted by Andru Edwards Categories: Fashion Designers, Health & Beauty, Models, News,
Lara Stone is the new face of Donna Karan. The Dutch supermodel has already appeared in adverts for Prada's Infusion d'Iris fragrance scent, Louis Vuitton, Jaeger and Eres and she now fronts the campaign for the designer's DKNY Delicious Fragrance, the new apple inspired scent.
"Lara certainly is the model of the moment and designers all over the world are desperate for her to be the face of their products."
It seems Lara is definitely in demand at the moment as she was recently named as the new face of Calvin Klein. The blonde beauty signed an exclusive deal with the fashion house to front its campaigns for Calvin Klein Jeans, Calvin Klein Collection and ck Calvin Klein.
"I have a long history with the Calvin Klein brand, and so it was wonderful to work with the house again this year. It's like being part of a family."
The deal marks the first time in years Calvin Klein have used one model to front all three of its brands and the firm's creative director, Francisco Costa, thinks Lara's perfect for the role: "I conceived my Fall/Winter 2010 collection with a self-aware and assured woman in mind. For me, Lara was the perfect choice for the new campaign."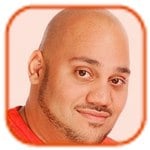 Posted by Andru Edwards Categories: Fashion Designers, Health & Beauty, News,
Calvin Klein is to turn its CK One fragrance into a global lifestyle brand. The fashion house is keen to attract a younger customer base so will launch jeans, underwear and swimwear at more affordable prices, thought to be around 15 to 20 percent lower than Calvin Klein Jeans and Underwear.
"I think it could be bigger than CK Calvin Klein. CK is our bridge division in apparel and accessories, which we operate only in Europe and Asia at this time. By the price positioning of bridge, there is some limitation on how big that business can be. The focus and concept of ck one is young and sexy, and to some degree price-driven. The price points are lower than in bridge, and this is a global launch, which gives CK One the opportunity to be a much bigger business over time," said Calvin Klein Inc's president and CEO Tom Murry.
Click to continue reading Calvin Klein Launches New Brand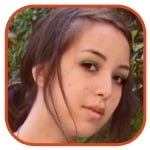 Posted by Robin Paulson Categories: Celebrities, Editorials, Fashion Designers, Health & Beauty, Models, News,
—The late and fashionably great muse and icon Isabella Blow apparently commissioned her own memorial sculpted by artists Tim Noble and Sue Webster. It's also worthy to note that the piece is constructed of dead animals, her lipstick, and one of her shoes.
—Since Lindsay is busy with her legal woes, little sister Ali Lohan has filled in for her, modeling the 6126 Spring/Summer 2011 collection. Naturally, she looks rather awkward in the shots.
—Famed shoe designer Manolo Blahnik claims that his shoes saves marriages. If only every couple could afford a pair of them.
—The ever-so-classy Kate Moss stepped out recently in a multi-colored fur jacket and some leather mini pants. Of course, her black top was sheer and revealed her dislike of bras.
Click to continue reading Items Du Jour: Ali Lohan for 6126, Chris Noth Blames Press for Fall of SATC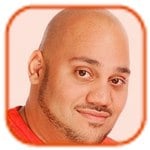 Posted by Andru Edwards Categories: Fashion Designers, News,
Calvin Klein claims trends are "meaningless."
The legendary designer is no longer involved in the fashion world and although his legacy lives on through his Calvin Klein label, he insists he doesn't miss it because he hates trying to keep up with what clothes are popular.
"You know, since I'm no longer involved in the fashion business, I'm so happy to not pay attention to trends because they are meaningless anyway. They are over fast. As soon as you see them, as soon as you see people wearing them, they are over. That's it. As soon as you see it on someone, forget it."
The label is currently enjoying huge success thanks to advertising campaigns starring the likes of Zoe Saldana and Lara Stone, but Calvin - who sold his business in 2002 - refuses to take credit for it: "I have nothing to do with any of it. I sold the company. I have nothing to do with it."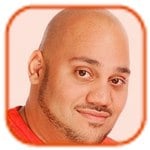 Posted by Andru Edwards Categories: Fashion Designers, Health & Beauty, News,
Marc Jacobs is to create a plus-sized clothing line.
The designer will become the first top fashion label to create clothes for women above a US size 12, as he feels females with bigger body shapes should be able to have as much choice as those with slimmer frames.
"We are in talks now. For plus sizes. Listen, we are in the very beginning stages of talking to a partner about plus sizes. I'm a big guy 6ft 4in, 210 lbs. It's not easy for me to find clothes. Of course I can have them made. I know how everyone feels. I try to diet but… I don't like the phrase plus-sizes. Any suggestions? "We gotta do larger sizes. I'm with you. As soon as I get back to NY. I'm on it! It will take me about a year. But stay with us. (sic)" Robert Duffy - president of the Marc Jacobs label - told followers of his Twitter page.
If Marc and Robert's plans are successful, experts says they could cash in on a "huge and untapped" market.
Click to continue reading Marc Jacobs Goes Plus-Size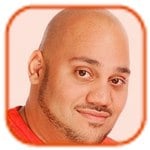 Posted by Andru Edwards Categories: Celebrities, Fashion Designers, Health & Beauty, Models, News,
Actress and newly-engaged Zoe Saldana has been named as the new face and body of Calvin Klein underwear.
The Avatar star - who is already a global ambassador for Avon cosmetics - will be seen in the iconic designer's Envy advertising campaign and is looking forward to her new role.
"Calvin Klein has always put forth such beautifully executed campaigns. It's very exciting for to be associated with such an iconic, globally recognized brand."
Click to continue reading Calvin Klein Girl Zoe Saldana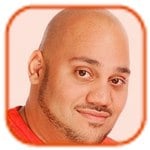 Posted by Andru Edwards Categories: Celebrities, Health & Beauty, Models, News,
Actress and Karl Lagerfeld's good friend Diane Kruger has become less critical of herself with age.
The actress used to strive for perfection growing up as a model but has now accepted that a beauty ideal is impossible.
"I'm OK having dark eye circles and not looking my best sometimes. It's an attitude in life. I used to think it's what we all think is beautiful - the perfect body, the perfect face, hair, but that's negative and impossible to reach," said the 33 year-old.
Diana also believes that everyone is beautiful in their own way.
"I truly believe that every single person has something beautiful about them, externally or internally. We always want what we haven't got."
Although Diane believes she has flaws, she is recently became the new face of Calvin Klein and will front the campaign for the fashion house's new fragrance, Beauty.
© Gear Live Media, LLC. 2007 – User-posted content, unless source is quoted, is licensed under a Creative Commons Public Domain License. Gear Live graphics, logos, designs, page headers, button icons, videos, articles, blogs, forums, scripts and other service names are the trademarks of Gear Live Inc.