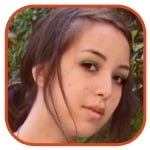 Posted by Robin Paulson Categories: Celebrities, Editorials, Fashion Designers, Hairstyles, Health & Beauty, Models, News,
+ Because fashion and caffeine go hand-in-hand, Rodarte has designed a limited-edition collection of gift cards, mugs, tote bags, and sleeves for Starbucks just in time for the holiday season. The products hit stores on November 13.
+ Alexa Chung spills some details on her upcoming fashion book. Reports have named her upcoming literary venture as a "style bible," but Chung is quick to correct the gossip.
+ Not only is Jennifer Aniston the new face for hair product line Living Proof, but she has also signed on as a co-owner! The fact that the products were partly designed by an MIT professor does sound like it's a safe bet.
+ Plus-size model Robyn Lawley flaunts her curves in a cool editorial for Australian Cosmopolitan.
+ Hedi Slimane takes some time off his designing duties to snap up Anja Rubik for the newly-renamed Saint Laurent Paris' black-and-white editorial.
Click to continue reading Items Du Jour: Jennifer Aniston Signs a Hair Deal, Blake's Ring Unveiled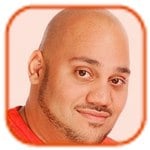 Posted by Andru Edwards Categories: Models, News,
Alexa Chung is writing her debut book. The fashionable model-turned-TV presenter has inked a publishing deal and is penning her first book - a style bible - set to be released next year.
The book will offer unique style tips and inspiration directly from the Vogue contributing editor's own personal wardrobe, along with plenty of glossy pictures of her looking on-trend. The international fashion icon and muse will also spill her top style secrets, including details about how she developed her own unique look in the book, which is currently untitled but will be published by Penguin Books and hit stands next September.
The popular British presenter has already carved out a name for herself in the fashion world and is one of the few celebrities with a Mulberry bag named after her. She also recently confirmed her interest in creating her own fashion line in the near future.
The 28-year-old is currently combining her passion for fashion with her new interest in acting by signing up to guest star in the new series of Gossip Girl.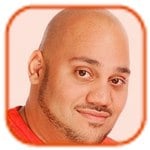 Posted by Andru Edwards Categories: Celebrities, Health & Beauty,
Alexa Chung has made her Instagram account private after being subjected to a barrage of abuse about her slim frame.
The 28-year-old TV presenter posted a picture of herself on the photo-sharing site wearing a short denim dress with bare legs and ballet flats, stood next to her mother. But users quickly laid into her naturally slight figure, labeling her "too skinny" and accusing her of being anorexic.
"I'm going to be very honest. I look at this picture and think 'This is a woman not eating.' Thus, I worry for women everywhere," one wrote.
Another responded to some fans' compliments about her legs with, "THIS degree of skinny is frankly alarming, sadly. It is equally alarming that people ENVY this degree ... as it is NOT a healthy degree of underweight. Certainly, they shouldn't want to be like this."
At first Alexa just hit back with a restrained "Hi, I am here. I can read," but after another two hours of insults she announced, "OK everyone, thanks for the teen angst discussions. People are different sizes. I'm not actively trying to be a thinspo for anyone. I am now making this acct private. Byeeeeeeee."
Click to continue reading Alexa Chung Attacked Online Over Weight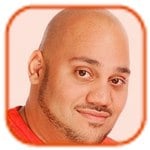 Posted by Andru Edwards Categories: Celebrities, Fashion Designers, Models,
Rosie Huntington-Whiteley was named Style Icon at the Elle Style Awards last night.
The Transformers: Dark of the Moon actress looked fabulous at the show wearing an Antonio Berardi dress, Sergio Rossi shoes, Irene Neuwirth earrings, and an Edie Parker clutch. The 24-year-old beauty - currently dating Jason Statham - was presented with her award by Cuba Gooding Jr. at the event, held at the Savoy Hotel in London.
Click to continue reading Rosie Huntington-Whiteley Named Elle Style Icon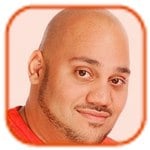 Posted by Andru Edwards Categories: Celebrities, Fashion Designers, Fashion Shows, News,
Alexa Chung admits her new fashion TV show is "really intense." The British beauty - who creates her own fashion range as well as TV presenting and DJ-ing - admits "24 Hour Catwalk," where designers are challenged to create a runway collection in a day, is tough and she believes even she began to go crazy as she had to stay up as long as the contestants.
"It's a very mean show. It's really intense. There's designers - there's a first round challenge where two of them go, and then the next two are really excited and pumped to be through and then we're like, 'Wait, you have to create a collection in 24 hours'. So then they have to stay awake all through the night. It's very mean, they get very emotional. But it also involves me staying up for 24 hours too! By episode six I was losing my mind," she said when speaking about the show on Late Night with Jimmy Fallon.
Alexa is loved by many designers, with Christopher Kane previously stating she manages to always look phenomenal: "It was just one of those things. She contacts me, she wanted to wear something so it's great. She looks phenomenal, she always does."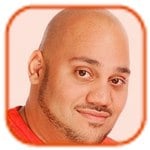 Posted by Andru Edwards Categories: Celebrities, Models,
Alexa Chung recommends investing in expensive items of clothing.
The model-turned-TV presenter - whose unique sense of style has seen her voted one of the world's most fashionable women - says it's important to splash out on a few quality pieces as they will never go out of fashion.
"My ultimate style tip is to invest in pieces that will see you through a good few seasons - I definitely think it's worth spending a bit more on clothes you'll wear time and time again."
Although she is into fashion now, Alexa, 27, insists it hasn't always been that way: "When I was younger, I didn't really care that much about clothes, to be honest. I used to live in cowboy boots and denim skirts, and I wore a lot of my brother's clothes! The highlight of my youth was seeing Vivienne Westwood's wedding dress on The Clothes Show. People say I've got geek-chic style, but I don't try to be geeky! I think I look cool. I'm short-sighted, so I have to wear glasses. My style generally is preppy and tomboyish - I never wear anything too sexy."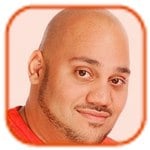 Posted by Andru Edwards Categories: Celebrities, Fashion Designers, Fashion Shows, News,
Miuccia Prada's Miu Miu show brought Paris Fashion Week to a close Wednesday night.
The stars turned out in support of the Italian designer, with the likes of British model Alexa Chung and Dakota Fanning sat in the front row to sample the delights of the of the brand's Spring/Summer 2011 collection.
Encapsulating a trend noted at New York Fashion Week last month, the line featured a whole host of vivid neon and fluro shades, with references to both the seventies glam rock era and the comic book-style fashions of the eighties. Meanwhile, the neon trend continued in Miu Miu's accessories range with models parading the runway in killer heels in electric blues, flurid reds and bright yellows, with shoulder bags in illuminated leather.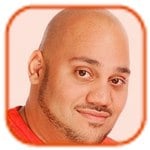 Posted by Andru Edwards Categories: Celebrities, Models,
Alexa Chung thinks she dresses like "a granny."
The model-turned-TV presenter revealed that while her friends tell her she dresses like someone much older than her 27 years, she thinks her "geeky" style is cool.
"Everyone says I look like a granny. I do sexy sometimes, but never slutty. I'm quite proud that geeky, asexual dressing has become cool. It's good to promote a different look. It's cooler to get something for a fiver in a charity shop, than spend five grand in Versace."
However, the style icon advised she doesn't take any fashion advice from Arctic Monkeys rocker boyfriend Alex Turner: "I reckon I've got it nailed, so if he doesn't like what I'm wearing, he's the one who's wrong. I say, 'You just stick with the music.'"
The svelte star - who has been accused of having an eating disorder in the past - also admitted she finds criticism about her weight very "frustrating" as she is naturally very thin. "I cannot express how frustrating it is to not be believed when you say, 'I don't have an eating disorder.' I am naturally very thin. I get even thinner when I'm stressed. It angers me because I don't want to be a pin-up for young girls just for being thin. I don't want to be admired for being thin, as opposed to being dressed well, and I don't want the two to get confused."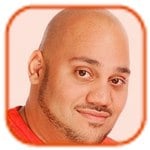 Posted by Andru Edwards Categories: Celebrities, Fashion Designers, Fashion Shows, Models, News,
Fashion week regular Sarah Jessica Parker was among the celebrities in attendance at the Burberry Prorsum fashion show in London yesterday.
The Sex and the City actress donned a military style jacket and a brown skirt for proceedings at the Chelsea College of Art and Design, with TV presenters Cat Deeley and Alexa Chung wearing similar ensembles.
The collection, designed by Burberry stalwart Christopher Bailey, was a sexy combination of animal prints and leather, with studded biker jackets making an appearance on many of the models. Bright, acid yellows and blues also dotted the catwalk - sometimes in the form of belts and bags and others in dresses - adding to the usual khakis and black so associated with Burberry.
Click to continue reading Sarah Jessica Parker Turns Out for Burberry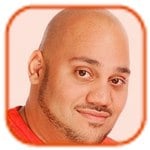 Posted by Andru Edwards Categories: Celebrities, Fashion Designers, Health & Beauty, News,
Reality star Kim Kardashian loves Victoria Beckham's clothes.
The E! actress often struggles to find outfits which flatter her curvaceous figure, but says that the pop star-turned-fashion designer's dresses are ideal for her shapely behind and busty frame.
"Victoria Beckham's totally my style icon. I wear her dresses constantly. There are some clothes out there I just can't wear because of my body type. I definitely can't wear short shorts! They're not flattering! I also can't wear anything too baggy, because being busty on top, looser fitting dresses almost make me look pregnant. I need to wear more fitted outfits. That's why I love Victoria's dresses so much - because they are so fitted and flattering for my body. I wear them all the time. I was so exited when Victoria Tweeted me. I've met her once. We have some friends in common, she's very sweet."
Kim's struggle to find clothes to fit properly comes after years of needing to have her outfits altered: "I have to get a lot of my clothes customized."
The 29-year-old beauty adores the British fashion industry, and is jealous of Kate Moss' "effortlessly chic" sense of style. "I love British style icons. I went to see a show Alexa Chung put on out in New York. She totally has her own style and is so pretty. I also love Kate Moss. She's just effortlessly chic," she added.
© Gear Live Media, LLC. 2007 – User-posted content, unless source is quoted, is licensed under a Creative Commons Public Domain License. Gear Live graphics, logos, designs, page headers, button icons, videos, articles, blogs, forums, scripts and other service names are the trademarks of Gear Live Inc.