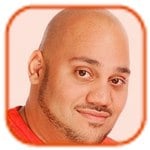 Posted by Andru Edwards Categories: Fashion Designers,
Alber Elbaz thinks modern clothes are mostly "awful and ugly."
The Lanvin chief - who is renowned for his love of simple styling - believes many outfits for the 21st century woman are too hard to wear, and wants to think of modernity as "beautiful, emotional and comfortable."
"Every time I think about modern, I always think about something awful and ugly, and all I am trying to do is think that modern can be beautiful. Modernity is not black leather, and modernity is not 17 zippers and modernity is not rock 'n' roll or heavy metal. Modernity for me is beautiful and emotional and comfortable and timeless. I mean, to see a woman sitting on 50 meters of tulle, I am not sure it's modern."
The Israeli designer reveals he wants his clothes to be worn by women who have a busy lifestyle and need function over fashion: "I think that I was very alert to women, and I am seeing more and more that women are changing. Their lifestyle is becoming more and more complex and more and more difficult on a daily basis. So I was trying always to simplify their life. For instance, dresses in the first collection, a lot of people said they were very romantic, I didn't see the romantic side of the dresses; I saw the easiness, the simplicity."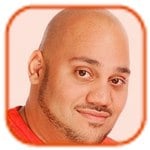 Posted by Andru Edwards Categories: Celebrities, News,
Lea Michele led the way at this year's Golden Globes by looking stunning in pink.
The Glee actress wowed onlookers at the prestigious ceremony in Los Angeles' Beverly Hilton Hotel Sunday night in a ruffled asymmetric Oscar de la Renta gown, which showed off her figure perfectly.
Pink proved to be a popular color, with Best Actress winner Natalie Portman, Julianne Moore, Claire Danes and Megan Fox all donning a different shade. Speaking of her hot pink Alber Elbaz-Lanvin gown, Julianne - who was nominated in the Best Supporting Actress (Comedy) category - said, "Alber phoned about 15 minutes after I was nominated. He said over the phone, 'How do you feel about pink?' and I said, 'Yeah, whatever.' "
Click to continue reading Lea Michele Leads the Pink Fashion Pack at Golden Globes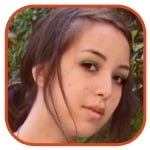 Posted by Robin Paulson Categories: Fashion Designers, News,
"It's not that I don't like technology. My brain just doesn't capture it. I cannot drive, I cannot bike, nor do email. My boyfriend of 18 years thinks I stayed with him all these years because he helps me with the remote control."
-- Lanvin designer Alber Elbaz describes the extent of his technological capabilities.
(Make sure to check out other notable quotes.)
Read More

| Jezebel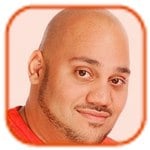 Posted by Andru Edwards Categories: Fashion Designers, News,
Alber Elbaz says the inspiration behind his H&M collaboration was to give all women the chance to wear his creations. The Lanvin artistic director has designed a range of affordable clothing for the Swedish high street brand and is keen to appeal to females who can't normally afford to buy his pieces.
"It was an exercise for me to understand what is the relationship between high fashion and fast fashion. Ninety-five per cent of women cannot afford Lanvin, so let them have a taste. It's like if I was living in a palace and opened some doors and said, 'Have tea with me, taste the food.' It's not about giving away something that belonged to someone else; it's about sharing."
Elbaz also insisted he didn't do the collaboration to be cool, he just wanted the Lanvin to be "relevant."
"The beauty of our business is that we can do things and then move on. This project with H&M was about being relevant to a moment. I have always said that we are not a cool brand. It's not about being cool or not. We try to be relevant. I'm not going into the cool club. It's not my address." The range hits stores this month.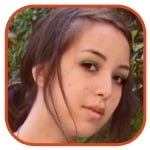 Posted by Robin Paulson Categories: Editorials, Fashion Designers, Models, News,
H&M has finally thrown fashion junkies a bone.
After initially keeping their lips sealed with headless promos making fans guess who was to head the next designer collection, H&M finally announced Lanvin would be the line. Then there were the couple viral videos that showed a behind-the-scenes look at the campaign with the clothes censored and an Alber Elbaz tirelessly putting his creations to paper as two model French maids waited on him. In both instances, the H&M clothes didn't appear, and weren't expected to appear until the November 2nd online fashion show... until now!
Click to continue reading First Look: Lanvin for H&M
Read More

| The Cut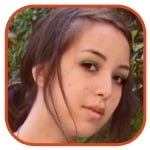 Posted by Robin Paulson Categories: Celebrities, Editorials, Fashion Designers, Fashion Shows, Health & Beauty, Models, News, Rumors,
—A pregnant Lily Allen showed up at Givenchy in some chic pregnancy wear. True to Fall/Winter looks, she kept it simple and Parisian with a gray long coat, white blouse, and black pumps.
—Glee star Lea Michele has become quite the fashion darling, striking a pose with Zac Posen. With her nude robe-like dress, I'd say that she has some more styling etiquette to learn.
—Alber Elbaz is probably the sweetest, most caring designer. The Lanvin creative gave his models the option of wearing comfy gladiator sandals (at the last minute!) for his Spring/Summer 2011 show.
—After scoring Vogue Paris's coveted 90th anniversary cover, Lara Stone is right back on Vogue—this time, it's in her native UK mag.
—Finally taking a cue from some sensible publicists, American Apparel attempts to save the brand's image in some new ads that feature a less-creepy Dov in the face of their financial woes. He just still couldn't resist shooting the ads in his bed.
—Traditional and iconic American swimsuit model Marisa Miller changes things up for 944, sporting a dark bob wig and gloves—a far cry from her usual California-esque look.
Click to continue reading Items Du Jour: Lara Stone Covers Vogue Again, Alber Elbaz Cares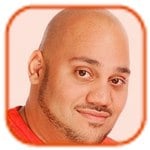 Posted by Andru Edwards Categories: Fashion Designers, News, Rumors,
While they initially had people guessing, H&M revealed Lanvin to be the next fashion house to collaborate with the global brand.
The Swedish high street brand - which has previously collaborated with Stella McCartney, Madonna and Karl Lagerfeld on cheaper ranges - has created a range of luxury clothes in conjunction with Lanvin's artistic director Alber Elbaz, who has previously said he would never work with a mass market store.
"H&M approached us to collaborate, and to see if we could translate the dream we created at Lanvin to a wider audience, not just a dress for less. I have said in the past that I would never do a mass-market collection, but what intrigued me was the idea of H&M going luxury rather than Lanvin going public. This has been an exceptional exercise, where two companies at opposite poles can work together because we share the same philosophy of bringing joy and beauty to men and women around the world."
H&M's creative advisor Margareta van den Bosch added the brand was "thrilled" about the collection: "We are thrilled about Lanvin's collection for H&M, it is such an exciting moment. Lanvin will bring to H&M a luxurious French tradition that is also modern and playful. It is very much a Lanvin collection, using their cut and tailoring, with lots of focus on form and details for both women and men." The range will hit stories on November 23.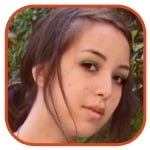 Posted by Robin Paulson Categories: Celebrities, Fashion Designers, News,
"I feel that some celebrities think that because they are famous, they can do fashion. Imagine if I want to be now a dancer. Trust me, I can't. I can't jump. I can't even limp from one point to another. I feel that there is this kind of confusion."
- Lanvin designer Alber Elbaz on celebrity designers.
(Make sure to check out other notable quotes.)
Read More

| The Cut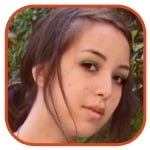 Posted by Robin Paulson Categories: Celebrities, Editorials, Fashion Designers, Health & Beauty, Models, News, Rumors,
- Victoria Beckham scores an interesting editorial in German Vogue, where she looks flawless (as usual) against trashy back drops and a playground duck. Yes, a duck.
- Ever wonder what happened to Christina Aguilera? She says that she's more comfortable in her skin, now that she's become a mom. She even says that she's more sexual. How is that even possible after creating a music video like "Dirrty"?
- Kristen Stewart lands the cover for the current issue of Flaunt magazine, and holy smokes is she hot! She's everywhere and I love it!
- Fashion designer Mark Fast seems to have made quite the impression with his peers—Calvin Klein is reportedly going to discontinue the use of size 0 models. It also could be the allure of Lara Stone; Calvin Klein creative director Francisco Costa is rumored to have picked her to front several of the campaigns.
- Jimmy Choo is set to release a line of sneakers next month, but early previews of the shoes aren't impressing anyone. Starting price is at $600!
Click to continue reading Items Du Jour: Jimmy Choo Makes Sneakers, Christina Gets Sexier, and Posh Poses With a Duck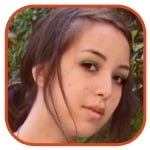 Posted by Robin Paulson Categories: Fashion Designers, News,
"Sometimes I feel like Carrie from Sex and the City. I sit in front of my computer and ask myself, 'Does the daytime have to be boring and grey?'"
- Lanvin creative director Alber Elbaz on how he feels about clothes.
(Make sure to check out other notable quotes.)
Read More

| Fashion Week Daily

© Gear Live Media, LLC. 2007 – User-posted content, unless source is quoted, is licensed under a Creative Commons Public Domain License. Gear Live graphics, logos, designs, page headers, button icons, videos, articles, blogs, forums, scripts and other service names are the trademarks of Gear Live Inc.