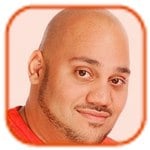 Posted by Andru Edwards Categories: Celebrities,
Kristen Stewart is still embarrassed about an outfit she wore when she was 11.
The Snow White and the Huntsman star still smarts when she thinks about her styling at the premiere of 2002's Panic Room - one of her early movies - which consisted of a long black trench coat over a green dress and blocky trainers.
"My biggest fashion regret? I think the pictures that they took at the premiere of Panic Room. It's like a popular image to show from when I was younger, you know, like, 'She was a kid!' And I look at that and I'm like, 'Oh... my... gosh.' It shouldn't be embarrassing because I was so young. But it doesn't even matter how young you are, you're just so, so embarrassed," she said.
Kristen, now 23, admits she was "completely goofy" as a child, and even hates her hair in the pictures. "I had like these baby hairs and I was being weird about them, so I was like, 'I'm just gonna cut them off.' And I had like these little things like poking out from under my hair and behind my ears, and a ridiculous outfit. I did not know how to get dressed up at that age at all, I didn't even know what I liked. I was just like completely... a goofy kid," she added.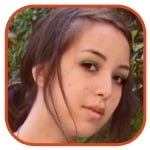 Posted by Robin Paulson Categories: Celebrities, Hairstyles,
New year, new hair!
American Horror Story star Emma Roberts has traded in her long locks for a short, angled bob (not unlike the semi-drastic haircuts Jennifer Aniston and Kristen Wiig have recently gotten). The newly-engaged 22-year-old debuted her new 'do on Wednesday at Elle's Women in Television Celebration in West Hollywood.
Although her mermaid-esque hair looked great, her new cut is sleek and refreshing. What do you think of Emma's new look?
Read More

| Us Weekly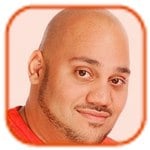 Posted by Andru Edwards Categories: Celebrities, Health & Beauty,
Cameron Diaz insists "everybody" can have a body like hers.
The 41-year-old actress is renowned for her slim and toned figure and she believes it isn't hard to achieve so long as people look after themselves properly: "Everybody can have my body. Everybody can have exactly my body but it is going to look different. It's about having the internal knowledge of that body and teaming it with the proper nutrition and fitness to have the body you're supposed to have."
Cameron singled out her friend Gwyneth Paltrow as the perfect example of how good a person can look when they take care of themselves. "Gwyneth is perfect proof of how you can maintain your natural beauty," she said.
However, the Iron Man 3 star has had some help from her pal. "I did turn her onto my bikini waxer in LA," Cameron admitted.
Click to continue reading Cameron Diaz Thinks That Anyone Can Have Her Body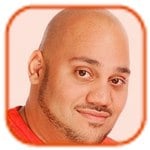 Posted by Andru Edwards Categories: Celebrities, Health & Beauty, News,
Gabourey Sidibe has dismissed criticism of her appearance at the Golden Globe Awards on Sunday.
The plus-sized actress - who shot to fame with her Oscar-nominated lead role in 2009 film Precious - was subjected to mean comments about her weight on Twitter after walking the red carpet at the Hollywood awards ceremony, but she was able to laugh at her critics.
"To people making mean comments about my GG pics, I mos def cried about it on that private jet on my way to my dream job last night. #JK [sic]," she wrote on her Twitter.
The 30-year-old star - who sported a floor-length silver gown to the Golden Globes - was praised for her witty response to the criticism, with nearly 25,000 people retweeting her message. "Yay! Everyone is so wonderful and supportive of my shade! This might be a problem down the line. Thank you! #notmyjetthough #imnotthatfancy [sic]," she added.
Click to continue reading Gabourey Sidibe Laughs Off Golden Globes Weight Jibes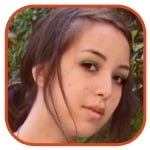 Posted by Robin Paulson Categories: Celebrities, Editorials, Fashion Designers,
It's all about rising actresses for Miu Miu's most recent ad campaign, as it showcases the modeling talents of Elizabeth Olsen (who, considering her sisters are fashion mavens Mary-Kate and Ashley Olsen, is no stranger to designer labels), Elle Fanning, and 12 Years a Slave star Lupita Nyong'o.
Olsen (above photo) channels her inner 70's vixen with her poker straight hair and thigh high socks under suede boots. Elle (photo after the jump) strikes an awkward pose - is she going for demure or mysterious? - but pulls off the Miu Miu printed dress with yellow stockings and red shoes brilliantly. Lupita (photo after the jump) - in her first fashion campaign, mind you! - looks a little stiff but nonetheless striking in a beaded bustier top, navy skirt, hot pink stockings, and some seriously chunky white sandals.
Click to continue reading PHOTOS: Elizabeth Olsen, Elle Fanning, and Lupita Nyong'o for Miu Miu
Read More

| People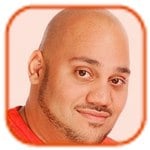 Posted by Andru Edwards Categories: Celebrities, Health & Beauty,
Cameron Diaz wishes women were kinder to each other.
The Annie star, who recently admitted she stopped using Botox because it made her face look "weird," doesn't believe anti-aging creams work and thinks women should encourage each other to grow old gracefully.
"I wish that women would let other women age gracefully and allow them to get older and know that as we get older, we become wiser," the 41-year-old said. "There's no such thing as anti-aging. There's no such thing as turning back the hands of time, and it makes me crazy that we live in a society where that's sold to women - that we're supposed to believe that if we're getting older, we've failed somehow, that we have failed by not staying young."
The blonde beauty, who recently released her new The Body Book, insists she is much happier with how she looks now than when she was younger: "I don't want to look like I did when I was 25. I like the way that I look now better than when I was 25. I can't help that other people may be uncomfortable with that, but that's not my responsibility to make them feel okay with the fact that I'm getting older. I'm okay with it. I like it."
Click to continue reading Cameron Diaz Doesn't Believe in Anti-Aging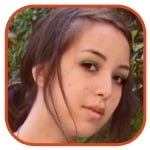 Posted by Robin Paulson Categories: Celebrities, Editorials, Fashion Designers,
Carrie Bradshaw, eat your heart out.
The Hours actress Nicole Kidman has bared it all for shoe designer Jimmy Choo in the company's latest ad campaign, proving that she's still looking fierce in her 40's. Despite her amazing figure, it was apparently the mother of three's acting resume that inspired creative director Sandra Choi to hire her to sell their shoes.
"I love Nicole Kidman's openness to embracing a new character and each season she transforms into a new personality that embodies the spirit of the collection... Her poses are striking yet unexpected and her natural beauty is mesmerizing. She exudes feminine confidence and there's a palpable sense of energy to the pictures," Choi said in a statement..
Kidman - who is married to country singer and American Idol judge Keith Urban - is pictured in one photo (to the right) wearing nothing but a purse and stockings while donning a blazer that barely covers her chest matched with barely-there panties in another (seen after the jump).
Click to continue reading FIRST LOOK: Nicole Kidman Strips Down for Jimmy Choo
Read More

| Us Magazine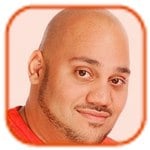 Posted by Andru Edwards Categories: Celebrities, Fashion Designers,
Sarah Jessica Parker has no fashion rules.
The former Sex and the City actress insists she doesn't worry about people dismissing her outfits as a "disaster" as she is only concerned with having fun with fashion.
"I think pulling it off or not pulling it off, that almost doesn't exist for me, because I'm looking for experiences, not some report card. I do love fantasy, color and the idea of no rules ... So you choose a dress people think is a disaster. In the end, who cares?"
The 48-year-old star - who has son James, 11, and twin daughters Marion and Tabitha, three, with husband Matthew Broderick - has teamed up with US retailer Nordstrom for her debut shoe collection, SJP, and says all the designs are for footwear she would want to have herself. Speaking to the new edition of InStyle magazine, she said, "If I'm going to ask people for their hard-earned dollars, I'd better be making shoes I want to wear. My real dream was a smaller line, my name, built in Europe, at a reasonable price point."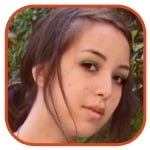 Posted by Robin Paulson Categories: Celebrities, Health & Beauty, Videos,
In a sea of advertisements where underage models are constantly used and already-thin celebrities are edited until their unrecognizeable, model-turned-actress Cameron Diaz has come to change things with her new book, The Body Book.
A short behind-the-scenes video of Diaz photographing women (of all shapes, sizes, and ethnicities!) for her book has been released (seen after the jump) in which the Counselor star promotes overall health and loving one's body instead of weight loss.
The 41-year-old has also been promoting going makeup free, as she even appeared in a photo holding a copy of The Body Book with what seems to be a completely fresh face!
Hopefully more celebrities take notice and jump onto Diaz's body-positive bandwagon.
Click to continue reading Cameron Diaz Promotes Health, Body Diversity in New Book
Read More

| People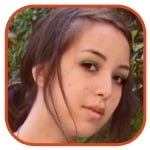 Posted by Robin Paulson Categories: Celebrities,
"I want to go a little bit more Sofia Vergara, if she were an awkward German girl... [My stylist Erin] helps guide me. Sometimes I'll do that thing where I'm like, 'Oh, I want to wear the weirdest dress on the rack!' She's like, 'Greta... it's just going to make you look weird.' Sometimes I do it anyway, and she's like, 'Seriously, what did I just tell you!'"
- Frances Ha actress Greta Gerwig shares her red carpet style thought process.
(Make sure to check out other notable quotes.)
Read More

| People

© Gear Live Media, LLC. 2007 – User-posted content, unless source is quoted, is licensed under a Creative Commons Public Domain License. Gear Live graphics, logos, designs, page headers, button icons, videos, articles, blogs, forums, scripts and other service names are the trademarks of Gear Live Inc.