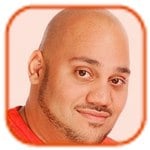 Posted by Andru Edwards Categories: Celebrities, Fashion Designers, Health & Beauty, Women,
Serena Williams is "sensitive" about her "thick arms." The muscular tennis star, who has her own clothing and skin care range, struggles to find flattering outfits and wishes she looked like slim US First Lady Michelle Obama.
Serena explained: "I think my thighs are too big. But also my arms. I think they're too muscular. They're too thick. I'm sensitive about my arms. I know that toned arms are in now. Look at Michelle Obama. She has great arms, and I think it's wonderful that she shows them off like that! I love her for that. I'm like, 'Keep wearing strapless dresses!' But I don't like mine."
Serena has written a memoir, called On the Line, about her tennis career, becoming a fashion designer, and the 2003 murder of her eldest sister, Yetunde.
The 27-year-old athlete, who gained 20lbs after the death of Yetunde, wants young women to accept their body shape and not feel under pressure to lose weight.
"I wanted to explain how I see things. I wanted to talk about my body and my sisters, my career, what I've learned, what I'm still learning. I want women to know that it's OK. You can be whatever size you are, and you can be beautiful both inside and out. We're always told what's beautiful and what's not, and that's not right.For some reason, everyone is obsessed with weight. Are you bigger? Are you smaller? And everyone cares about that! It's insane. Some days, I'll be bigger. Other days, I'll be smaller. It's not a big deal."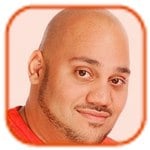 Posted by Andru Edwards Categories: Celebrities, Health & Beauty,
Sharon Osbourne left daughter Kelly with missing skin when she waxed her mustache. Kelly revealed her mother tricked her into removing her facial hair when she was a teenager, and found it hilarious when the procedure went wrong.
She explained, "My first waxing experience was with Sharon when I was 14. She shouted, 'Darling, come here.' She was standing with a little pot and plastic spatula and said, 'Lie on your back for a minute.' She straddled my stomach, and smeared the wax on my top lip. I screamed in pain. She'd heated it for too long. She did eventually pull it off but half my skin went with it. To make it worse, she was laughing so hard she weed on me."
Kelly, 24, also claims Sharon is "addicted" to plastic surgery—Sharon has previously estimated she has spent at least $485,800 on procedures, adding she dislikes it when her mother goes under the knife.
Referring to wrinkle-smoothing injections Botox, Kelly explains in her autobiography Fierce:
"She says, 'I'm just going in for a routine op.' There's nothing routine about getting your t**s done! We'd say, 'Mum, you've had Botox again.' She'd reply, 'No, I didn't.' 'Yes you did - you're head is f***ing bleeding,' we'd say in unison. Once she had her lips plumped. We were sitting around Sir Elton John's dining room table and he said, 'Sharon, what the f**k has happened to your lips?' We all burst out laughing. He sent her to a doctor to get it fixed. I'm forever turning to her and saying, 'What's wrong? You look like you've seen a ghost.' She'll say, 'No, the Botox went wrong again.'"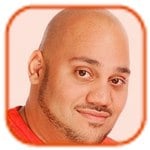 Posted by Andru Edwards Categories: Celebrities, Health & Beauty, News, Women,
Pirates of the Caribbean starlet Keira Knightley's breasts have reportedly been digitally-enhanced in her latest campaign for Chanel. The 24-year-old actress - famed for her slender figure—looks decidedly curvier in the advertisements for the French fashion house's Coco Mademoiselle perfume, in which her chest is covered only by a pair of braces. Her face also looks a lot smoother and airbrushing expert Chris Bickmore claims Keira's appearance has definitely been enhanced.
He said: "Her face has definitely been retouched, there are no lines or wrinkles at all. The whites in her eyes have been made a cleaner white and there are no lines on her neck, body or even the back of her hand where there would definitely be some detail. Her breasts has had some shading added to it to give it the effect of being rounder and more pert and it has also been increased in size slightly."
Click to continue reading Keira Knightley's Curvy Campaign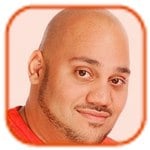 Posted by Andru Edwards Categories: Celebrities, Health & Beauty, Models, News,
Heidi Klum was "thrilled" to get a 140-page Vogue special. The German edition of the fashion bible devoted the massive section to the country's most famous supermodel when she guest edited the latest issue. She said: "I grew up reading German Vogue and was really excited when they came to me with the idea for the 'Heidi by Vogue' issue. It was a thrill working with the team of photographers, hair stylists, makeup artists and editors. We shot the entire issue in one week - it was a group effort!"
The issue sees Heidi - who is married to singer Seal and currently expecting her fourth child - model a wide range of fashion styles and offer life, career and style tips, but she says she couldn't single out her favorite. She gushed: "I love all the stories so much that I don't favour any of them." The blonde beauty enjoyed the experience was so enjoyable she hopes to repeat it in future. She added to People.com: "I would love the opportunity to be involved in a magazine like this again. I'm always up for a challenge!"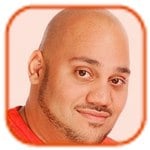 Posted by Andru Edwards Categories: Health & Beauty, Models,
Daisy Lowe is "excited" about getting fat. The 20-year-old British model has no plans to continue modelling when she gets older because doesn't want to have to look after her body as carefully as she currently does. She said: "My biggest ambition is to do really well, but keep being a nice person and not let it affect me. Then I can buy a house and bow out. I'm going to get old and wrinkly, and when I'm older I'm going to put on loads of weight, and I'm excited about it. I think it's just really important to remember that you aren't your face."
The slender star also admitted the fashion industry can be "depressing" because of the image of extreme thinness it is seen to promote. She added to Britain's Telegraph newspaper: "I went to a casting recently, and there was a gaggle of about five 6ft Russian girls who all weigh about 6st, and I'm just not that breed of a woman. "Fashion is supposed to be fun and beautiful. But so much of the time it depresses so many people, because they think, 'We need to lose weight.' The female form is such a beautiful thing. It should be celebrated and not put down, that's the only reason I agreed to do the shows. I said, 'I'll give it a go to see if they'll hire some t**s and a**. If they will, then great!' "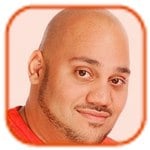 Posted by Andru Edwards Categories: Celebrities, Health & Beauty,
Emma Thompson credits "rain" with her youthful appearance. The 'Last Chance Harvey' actress - who turned 50 last May - says she finds the wet weather in Scotland has unexpected benefits for her skin. When asked her secret to looking young, Emma said: "I think Scotland's got a lot to do with it, I spend a lot of time up there and it rains a lot, which is good for the complexion."
The British star also insists on finding the time to exercise wherever she is, regardless of the facilities. She explained: "I make sure I take regular exercise, I do anything I can lay my hands on, if I can't go to a gym like last weekend, I just put on my iPod and my trainers and trot around in the garden, whatever I've got time for I'll do." However, Emma admits it takes work and discipline to stay in shape and would love to be able to have no restrictions on her diet. She added: "If I had a super power I'd like to be able to eat and eat whatever I wanted without getting fat."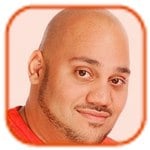 Posted by Andru Edwards Categories: Health & Beauty, Models,
Linda Evangelista applies her make-up in 10 minutes. The Canadian supermodel - who fronted last year's Prada Fall campaign and is the current face of L'Oreal Paris cosmetics - has learnt so many beauty tricks during her 30-year career she only takes a few minutes to perfect her appearance. She said: "I did my own make-up this morning and it takes 10 minutes, tops! My best trick is to do it in natural light. I keep all my make-up on a huge mirrored tray and I just take it to whatever window is looking good that day."
However, the 44-year-old beauty is so particular about how her lips look she often turns down the industry's biggest make-up artists to make them up herself. She explained to Britain's Grazia magazine: "I can't live without lip liner - it just makes my face and defines it like nothing else. My cheekbones are sucked in and everything just sharpens. I've been using it for years and I never let make-up artists do my lip liner on shoots, not even the big ones! I don't do lipstick. I think lip liner and a slick of gloss give a much more modern and plumping effect."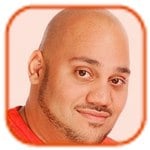 Posted by Andru Edwards Categories: Health & Beauty, Models,
Cindy Crawford has become the face of a budget beauty brand. The supermodel, who has previously worked cosmetics giants Revlon and Maybelline, signed up to promote shop chain SPAR's Beauty Kiss toiletry range and has posed in a series of raunchy shots. The 43-year-old beauty looks sensational in the pictures, wearing a cutaway black swimsuit.
Cindy has previously said thinks she looks "pretty good" naked for a mother-of-two and is happy with the way her body has aged. She said: "I think I look pretty good for 43, but I don't look the way I did when I was 23." Cindy, who raises nine-year-old son Presley Walker and daughter Kaia Jordan, seven, with her husband of 10 years Rande Gerber, said she pays most attention to her hands and chest because they are the areas most affected by aging. She explained: "In Los Angeles, there are 65-year-old women walking around in Juicy sweatpants, and from the back you'd think they were 20. But when you see their hands or their neck, you know."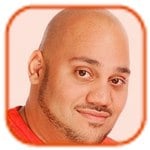 Posted by Andru Edwards Categories: Health & Beauty, Women, Accessories,
Lynn Tilton, who recently took over as CEO of luxury make-up brand Stila, recently announced plans to introduce an inexpensive line called Simply Stila to help consumers look great during the credit crunch. It's obvious in pretty much every industry that consumers are being quite a bit more frugal with their cash, so this is a no-brainer move by Tilton and Stila.
According to Tilton, "I'll be creating a new mass line, called Simply Stila. Of course this won't be a $2.99 brand, but we think we can definitely retail for, say, $7.99 or $8.99. My dream for Stila is to become a base for a larger cosmetics platform. It is right out of the gates at this point, but everything we are doing is with the consumer in mind. It's all about reaching the consumers, especially in this economy. We want to reduce the middleman and retailers and go directly to the consumer."
Meanwhile, Lynn says the main collection - which has a host of celebrity fans, including Katherine Heigl, Kate Hudson and Lindsay Lohan - is going from strength to strength. "It has a great name, it is a superb brand and it has a tremendous talent pool. My favourite Stila product is the Bronzing Tinted Moisturizer, I think! Although everyone asks me that question I'm still getting to know Stila. I also love the 24k Lip Gloss and I use the Smudgepots all the time on my eyes."
Read More

| Butterfly Diary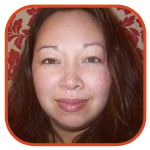 Posted by Monica Edwards Categories: Health & Beauty, Women, Accessories,
Be sure to check out our other suggestions in our Mothers Day Gift Series!
I received my first facial a few weeks ago and then a full body massage right after, courtesy of a friend of mine, and I have to tell you, that facial was surprisingly more relaxing than a hot stone massage. While speaking to the person who was giving me my facial, she asked about my skin care regimen. I was almost embarrassed to say I have no regimen, it's just a quick wipe with some make-up remover cloths at bedtime and voila, off to bed. I'm too tired to do anymore than that, I know you are with me ladies. So when she mentioned a tool that you could use in the shower to cleanse and stimulate pores at a considerably lower price than the high tech thingy she was using, my ears perked a little.
I don't like feeling pressured into purchasing unnecessary items that I am never going to use, but she was not trying to sell a product that the spa sold, she was giving me genuine advice and dang-it that little brush felt really good on my face as it washed all the dead skin and dirt away. She told me that this Clairsonic brush system was not cheap but in the long run it pays for itself. In looking for this item online, I found one at Bliss for $195, maybe $10 or $15 more than some other sites I saw but this particular one is a limited edition pink version with part of the proceeds going to the fight against breast cancer. Now how is that for a two-in-one gift? A great gift for the busy mom since she can use this in the shower, plus the bonus of knowing she is helping a great cause by the purchase of it.
If you are looking for something a little different, how about this? If you buy a body butter, a scrub, and a shower gel, you'll save $15. Check out the Bliss coupon, and be sure to use code SAVE15.
Read More

| $15 off gifts for Mom at Bliss

© Gear Live Media, LLC. 2007 – User-posted content, unless source is quoted, is licensed under a Creative Commons Public Domain License. Gear Live graphics, logos, designs, page headers, button icons, videos, articles, blogs, forums, scripts and other service names are the trademarks of Gear Live Inc.