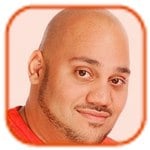 Posted by Andru Edwards Categories: Celebrities, Health & Beauty, News,
As promised, Tyra Banks has unveiled her natural hair on television.
The 35-year-old supermodel, who had previously declared yesterday "National Real Hair Day," debuted her look on The Tyra Banks Show, and was delighted when she was cheered on by the audience.
"Ok, so let's talk about my hair. I know it's been a big mystery, and I felt like I needed to solve this mystery. I've worn weaves and wigs and pieces and clip-ons and clip-downs and clip-arounds since I was 17, 18. I wanted to show the real me, the raw me. I've just got out of the shower and came on the stage and this is me y'all!"
Click to continue reading Tyra Banks Unveils Natural Hair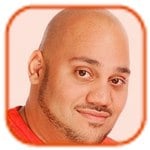 Posted by Andru Edwards Categories: Celebrities, Health & Beauty, Men,
Every Osbourne has an addiction of some sort: Kelly gets her fashion fix, Sharon enjoys the plastic surgery, and Jack Osbourne loves Pilates.
The star claims that there is no better way to keep in shape and credits the low-impact stretching exercise with keeping him trim: "I know it's a bit camp, but I go to Pilates classes three times a week and I love it! I'm so toned now, it's amazing. It's very relaxing too. I've also been running and doing weights."
Jack, 23, dropped 70lbs in 2005 and is determined to ensure he does not pile on the weight again. He sticks to a healthy diet of vegetables and rice, but does admit occasionally caving in to his cravings for pizza.
He added to Britain's Closer magazine, "Girls seem to prefer me when I'm in shape. I'm seeing someone at the moment—she lives in Los Angeles. It's nothing too serious though because my work schedule is so hectic that I don't get to see her much. I love being in a relationship, but I never want to get married. Statistically speaking, I'd end up getting divorced, and I really don't fancy that."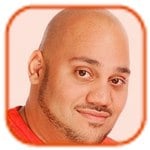 Posted by Andru Edwards Categories: Celebrities, Health & Beauty, Models, Women,
Nudity embracer Anna Paquin "feels bad" for women who don't dress for their body shape.
The True Blood actress thinks that there is too much pressure on girls to wear fashionable clothes, meaning many resort to donning items which don't suit them.
"I feel so bad for women who beat themselves up trying to wear clothes that aren't really cut for bodies. Some women have those very straight, narrow boy bodies, but most of us don't. Fashion should be about finding clothes that look right on your body. I want to say, 'You know what? It's not you. There's nothing wrong with your body. This just wasn't cut with a body in mind, at least not a real woman's body.'"
Anna, 27, underwent a dramatic makeover for her role in the vampire series. She dyed her hair blonde, covered herself in fake tan and increased the amount of exercise she does as her character, Sookie Stackhouse, is often found in skimpy outfits.
She explained to British Elle, "I could write a guide-book to spray-tanning! I have a lady who comes to my house to spray me once a week. My job involves small outfits and being naked all the time, so I tend to exercise more now! But the costume designers were amazing—so loving in the way they took all our clothes away from us."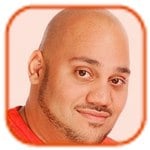 Posted by Andru Edwards Categories: Celebrities, Fashion Shows, Health & Beauty, Models,
Despite her entrepreneurial and worldwide fame, Heidi Klum "couldn't book a job" when she started modeling.
The 36-year-old star expected it to be easy to launch her career after winning a $300,000 modeling contract on the 1992 television show Model 92, but initially found it hard to find work.
"After winning I thought, 'This is my ticket. Things will happen.' But they didn't—I could never book a job. I was walking around New York for three or four years," she explained.
Heidi, who raises three children with husband Seal and is currently pregnant with her fourth, says everything changed for her when she was spotted at a Victoria's Secret show.
She now regularly makes it onto the Forbes list of highest earning models, raking in $16 million to take the second place in the latest edition.
Click to continue reading Struggling Model Heidi Klum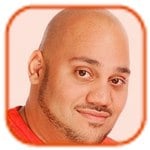 Posted by Andru Edwards Categories: Health & Beauty, Models,
She might love her curves, but Lily Cole hates her "mottled purple" legs.
The red-haired model would love to have a natural tan, but admits that bronzed limbs might look strange teamed with her pale face and tresses.
"I would like better coloration on my legs. A permanent olive, perhaps—although that might be a bit extreme with my coloring. But I would definitely like a little less of that English, mottled purple thing that makes it necessary to wear tights all the time."
Lily's big modeling break came in 2003, when she starred in Italian Vogue. Her slim physique was widely commented upon, forcing her mother to deny rumors she was too thin, but she has been sporting a seemingly fuller figure of late.
"Yes, actually if you had asked me a few years ago what I would change about my appearance I would have wished for boobs—but I got those!" the 21 year-old said.
The model-turned-actress has grown to love her unusual appearance, but admits she was not always so happy to stand out from the crowd: "When I was younger. I can't remember what it was specifically—my height, my hair or just features I didn't like. I was like most teenagers. I wanted to look more conventional—to just be the pretty girl in school."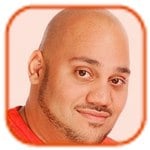 Posted by Andru Edwards Categories: Celebrities, Health & Beauty, Rumors, Women,
Believe it or not, Demi Moore has "excess skin and stretch marks."
The 46-year-old actress, who has been slammed for denying having cosmetic surgery, has hit back at her critics and insists her body has changed since she became a mother.
Demi, who has three daughters with ex-husband Bruce Willis, took to the internet to address the comments she reportedly made during an interview with France's Marie Claire magazine.
Referring to an old photograph that shows the Hollywood beauty sporting stretch marks, Demi wrote on her Twitter account yesterday, "I still have excess skin and stretch marks!"
She added, "Ahh hate to break it to you but I do. Comes with having a few kids 4 some of us! All this garbage that came out today about me is nothing more than an effort to diminish not just me but all women (sic)."
Demi also used her internet blog to urge her female fans to refuse to conform to ideals about their appearance and be proud of their bodies: "Diminishing us by continually measuring women based on how we look. Or dont look. Creating comparisons instead of connections Say no 2 that (sic)!"
(FYI - You can also follow Chic Dish on Twitter.)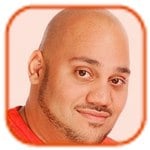 Posted by Andru Edwards Categories: Health & Beauty, News, Sales, Women, Skirts,
Women up to the age of 40 are wearing shorter skirts than ever before. In the 80s women generally discarded the mini after the age of 33, but new research shows females are now prepared to flash their flesh for longer.
Spokesman for UK store Debenhams Ed Watson said,
"It shows that women now have an increasing confidence in their bodies and are happy to dress accordingly. If this trend continues, there is no doubt that, within the next decade, women in their mid-40s and early-50s will rightly regard a mini skirt as an essential part of their everyday wardrobe."
Click to continue reading Women Flash Flesh at 40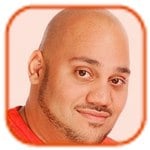 Posted by Andru Edwards Categories: Fashion Shows, Health & Beauty, Models, Women,
Doll-faced model Lily Cole is thrilled curvy figures are finally being admired.
The 21-year-old supermodel, who is 6ft tall and a UK dress size six, says the fashion industry will always be obsessed with size but thinks that curvaceous frames are beginning to be more widely accepted.
"There's definitely still a fascination with being thin and skinny in the modeling world, but I also think there's a celebration of curves. I have breasts. I love my breasts. There are models now who have more curves, and that's seen as a good thing. I've never studied the correlation between the decades of plenty and the size of models, but it's interesting, for sure. I was never asked to lose weight. I'm assuming people who are less successful are the ones who are told they need to be teeny to be so."
The stunning redhead, who starred alongside the late Heath Ledger in his final movie The Imaginarium of Doctor Parnassus, revealed she became a model accidentally and wants to try her hand at other movie roles next.
She explained to Britain's Sunday Times, "People change direction all the time—there's a lot of value in that. I fell into modeling. It wasn't a choice, not that I was forced into it. I just got asked one day to do it, and I believe in taking opportunities."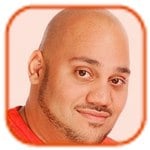 Posted by Andru Edwards Categories: Celebrities, Health & Beauty, Rumors,
Prepare to be simultaneously perturbed and envious: Demi Moore has denied having cosmetic surgery.
The 46-year-old actress, who was rumored to have undergone $323,258 worth of operations, insists she has never gone under the surgeon's knife, but admits she understands why it appeals to some women.
Demi, whose svelte appearance in 2003 movie Charlie's Angels: Full Throttle sparked surgery rumors, said: "It's completely false—I've never had it done, but I would never judge those who have. If it's the best thing for them, then I don't see a problem. On the other hand, I don't like the idea of having an operation to hold up the aging process—it's a way to combat your neurosis. The scalpel won't make you happy."
Demi, who celebrates her 47th birthday in November, admits her views might change as her body begins to alter. She told France's Marie Claire, "That said, the day when I start crying when I look at myself in the mirror might be the day when I'm less adamant about not having it done. For the moment I prefer to be a beautiful woman of my age than try desperately to look 30."
Click to continue reading Demi Moore Denies Plastic Surgery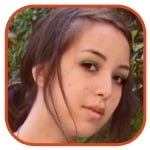 Posted by Robin Paulson Categories: Celebrities, Fashion Designers, Health & Beauty, Women,
Despite running into some possible marital problems, celebrity perfumer and fashion designer Avril Lavigne turned heads in the Hamptons.
While her more glamorous era undoubtedly beats her "Sk8er Boi" days, I'm not too keen on pairing the gothic prom dress with rainbow Hot Topic pumps. What do you think—successful upgrade or transition failure?
© Gear Live Media, LLC. 2007 – User-posted content, unless source is quoted, is licensed under a Creative Commons Public Domain License. Gear Live graphics, logos, designs, page headers, button icons, videos, articles, blogs, forums, scripts and other service names are the trademarks of Gear Live Inc.