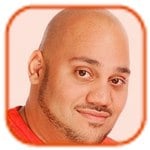 Posted by Andru Edwards Categories: Celebrities, Health & Beauty,
Christina Aguilera banned "dairy and carbs" from her diet to lose weight.
The 32-year-old star had a number of small meals throughout the day, avoided dairy and carbohydrates products - both of which provide energy - in addition to doing "energy training" to slim down.
"Her diet plans has been built around very small portions and very high energy training for short periods of time, but frequently. Banned are dairy and carbs. On the agenda is a lot of coconut water, herbal teas, tofu, celery, oily fish and small amounts of low fat cheese. But the major key to this is only hand size portions of every meal and five small meals a day," a source said.
Christina's weight loss became apparent at the start of this year and her new figure helps increases her confidence. "Her body is hugely important to her and it's one of the ways she gets her confidence - so being overweight was something she was never going to live with," the insider added.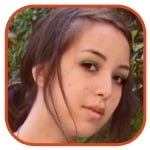 Posted by Robin Paulson Categories: Celebrities, Health & Beauty,
Beauty is pain for Kelly Osbourne, as the Fashion Police co-host has decided to begin removing her tattoos.
"I did the crime I am now doing the time! #NoPainNoGain!" she wrote in a caption on Instagram. In the photo above the caption (seen to the right), the 29 year-old's arm is seen undergoing the painful removal process.
The first to go is the colorful keyboard on her right arm. In a 2010 interview, Osbourne explained why she acquired so many tattoos in the first place: "I was miserable and I just went and got all these tattoos and I don't know why. One of them is a keyboard and I don't even know how to play a piano! As you get older, you realize that you don't want to be defined by your tattoos, because that's not the type of person that I am."
Click to continue reading Kelly Osbourne Begins Tattoo Removal
Read More

| Us Weekly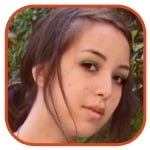 Posted by Robin Paulson Categories: Celebrities, Fashion Designers, Hairstyles, Health & Beauty, News, Sales, Boys, Girls,
+ Because apparently people are still talking about Melissa McCarthy's ELLE Coat-ergate, the funny lady opened up more about her inspiration behind choosing the outerwear piece, claiming that she wanted it to look like "the walk of shame."
+ In addition to getting ready to launch their new fragrance - which is two years in the making - the Olsen twins revealed that they're planning to open up a flagship store for The Row in Los Angeles.
+ Despite the dozens of pleas from fans urging Jay-Z to take a stand against Barney's due to the store being in hot water over racial profiling, the rapper decided to launch his first fragrance there. The fragrance's - called Gold (because, Jay-Z) - launch will coincide with the unveiling of Jay-Z's "New York Holiday" collaboration.
+ Kristin Chenoweth - not unlike Pamela Anderson a few days earlier - decided to do away with most of her hair in favor of a pixie cut.
Click to continue reading Items Du Jour: The Row in L.A., Jay-Z's Fragrance, Adam Levine at K-Mart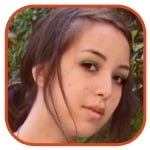 Posted by Robin Paulson Categories: Health & Beauty, Models,
"The truth is I couldn't care less about needing a supposed 'thigh gap.' It's just another tool of manipulation that other people are trying to use to keep me from loving my body. Why would I want to starve and weaken my natural body size? I'm not saying women who have it naturally are unattractive. But I would have to change my entire frame just to achieve something that seems so trivial. I've been trying to do just the opposite: I want my thighs to be bigger and stronger. I want to run faster and swim longer. I suppose we all just want different things, but women have enough pressure as it is without the added burden of achieving a 'thigh gap.' The last thing I would want for my future daughter would be to starve herself because she thought a 'thigh gap' was necessary to be deemed attractive."
- Model Robin Lawley responds to the outcry over her lack of thigh gap in a photo of herself (seen above) she posted on Facebook.
(Make sure to check out other notable quotes.)
Read More

| Daily Beast via Jezebel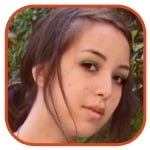 Posted by Robin Paulson Categories: Celebrities, Health & Beauty, News,
After spending some time out of the spotlight - presumably due to her wedding to Ryan Reynolds last year - Blake Lively has emerged as the new spokesmodel for L'Oreal Paris.
The 26 year-old Gossip Girl veteran was recently unveiled as the latest face of the cosmetic giant, who released two black and white images of Lively (the second can be seen after the jump) today in celebration of the announcement.
"I grew up with the inspiration of [L'Oreal's] message, 'We're worth it.' What an important value to instill in women... That is why I'm so proud to be a L'Oreal Paris woman," the actress said in a statement. "I am thrilled and honored to join the incredible women who represent L'Oreal Paris."
Like her predecessors before her - Eva Longoria, Scarlett Johansson (who happens to be her husband's ex-wife), Jennifer Lopez and Beyonce among them - Lively is likely to star in numerous hair and makeup campaigns that are probably going to be so ubiquitous that you'll contemplate cancelling your cable and/or Hulu service.
Click to continue reading Blake Lively Is the New Face of L'Oreal
Read More

| Daily Mail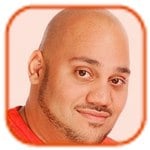 Posted by Andru Edwards Categories: Fashion Designers, Health & Beauty, Models, News,
Naomi Campbell insists she never tried to "pin-point" Victoria Beckham as racist.
The 43-year-old supermodel launched a campaign to expose racial discrimination in the fashion industry last month and published an open letter with a list of fashion houses "accused of being guilty," with the former Spice Girls star one of those criticized for using just one non-white model in her London Fashion Week Show. However, Naomi insists she meant nothing personal against Victoria and even called her directly to discuss the problem in the industry as a whole.
"I called Victoria and I spoke to her. I don't want to pin-point anyone. It isn't a blame game. Everyone's name was on that letter because they'd done it. It could have been completely unintentional. She is one of the designers on there like anyone else."
The document - which was addressed to the governing bodies of the fashion industries in New York, London, Paris and Milan - also criticized various, labels including Calvin Klein, Donna Karan, Chanel, Armani, Gucci, Saint Laurent, Roberto Cavalli and Marc by Marc Jacobs, for not using models of color but Naomi insists she wasn't worried about upsetting her friends in the industry.
Click to continue reading Naomi Campbell: I've Got Nothing Against Victoria Beckham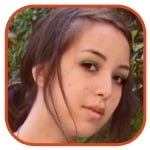 Posted by Robin Paulson Categories: Celebrities, Health & Beauty,
"Being beautiful is not so fun when you're in a business with all men. Because it can actually get in the way. So in some ways, the outfits—these creations are because I don't want to face the reality of what people want from a female pop star. Everybody always laughs because I feel so much more comfortable with, like, a giant paper bag on my whole body and paint on my face. Sometimes I try really hard to take it all off. But inevitably what's underneath is still not a straight edge. And I don't think it ever will be."
- Lady Gaga on being a beautiful pop star and why she wears her over-the-top looks.
(Make sure to check out other notable quotes.)
Read More

| Jezebel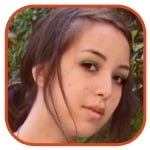 Posted by Robin Paulson Categories: Celebrities, Health & Beauty,
Upon the unveiling of Melissa McCarthy's ELLE cover - of which she shares newsstands with other covers featuring Reese Witherspoon and Penelope Cruz for the magazine's Women in Hollywood theme - fans were appalled to see the funny woman covered up in a coat. While thinner stars are styled in much less clothing, it seemed unfair to cover up a woman of a bigger size like McCarthy.
With that said, McCarthy broke her silence on the issue and revealed that sporting the coat was her choice after all: "What I found so bizarre is I picked the coat. I grabbed the coat. I covered up. I had a great black dress on but I thought, it comes out in November... I was so sick of summer. I live in Southern California. I was like, 'Give me a big coat to wear. Give the girl some cashmere!' I picked the coat. They were like, 'The dress is really great,' but I was like, 'Yeah, but look at this.'"
Read More

| E! Online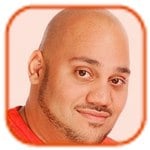 Posted by Andru Edwards Categories: Celebrities, Health & Beauty,
Jennifer Lopez says she was slated for having curves in her early career.
The "On the Floor" singer has become renowned for her shapely bottom, but she claims she was told to make changes to her body when she first ventured into television as an actress on American 90s sitcom In Living Color. In an interview for the winter issue of Cosmopolitan Latinas magazine, she recalled, "When I first started on television, people, and even my own manager at the time, would tell me I had to make all of these changes. But you have to stand up and say, 'There's nothing wrong with me or my shape or who I am, you're the one with the problem!' And when you can really believe that, all of a sudden other people start believing too."
Click to continue reading Jennifer Lopez Was Criticized for Her Curves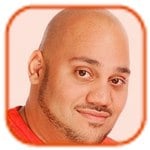 Posted by Andru Edwards Categories: Celebrities, Health & Beauty,
One Direction's perfume Our Moment has become the fastest selling perfume of the year.
The "Little Things" boy band - consisting of Niall Horan, Zayn Malik, Liam Payne, Harry Styles and Louis Tomlinson - are once again smelling sweet success as their first ever fragrance, marketed towards their ever-loyal female fan base, has sold more than any other scents in 2013 in the UK. Our Moment is also retail chain The Perfume Shop's best selling fragrance in history and the company was even forced to bring in extra staff to meet demand from the group's obsessed admirers.
"The success of Our Moment is something One Direction are very proud of. The incredible level of sales we've seen so far of Our Moment and the overwhelming feedback given by fans is a reflection of the band's involvement in every stage of its creation and their desire to make a personal and unique product for their fans," said Faye Langworthy of One Direction's management firm, Modest! Management.
Click to continue reading One Direction Have Fastest Selling Perfume of 2013
© Gear Live Media, LLC. 2007 – User-posted content, unless source is quoted, is licensed under a Creative Commons Public Domain License. Gear Live graphics, logos, designs, page headers, button icons, videos, articles, blogs, forums, scripts and other service names are the trademarks of Gear Live Inc.