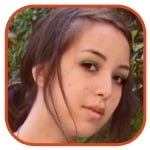 Posted by Robin Paulson Categories: Celebrities, Health & Beauty, Videos,
In a sea of advertisements where underage models are constantly used and already-thin celebrities are edited until their unrecognizeable, model-turned-actress Cameron Diaz has come to change things with her new book, The Body Book.
A short behind-the-scenes video of Diaz photographing women (of all shapes, sizes, and ethnicities!) for her book has been released (seen after the jump) in which the Counselor star promotes overall health and loving one's body instead of weight loss.
The 41-year-old has also been promoting going makeup free, as she even appeared in a photo holding a copy of The Body Book with what seems to be a completely fresh face!
Hopefully more celebrities take notice and jump onto Diaz's body-positive bandwagon.
Click to continue reading Cameron Diaz Promotes Health, Body Diversity in New Book
Read More

| People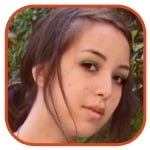 Posted by Robin Paulson Categories: Celebrities, Editorials, Fashion Designers, Hairstyles, Health & Beauty, Models, News, Sales,
+ The Kardashian trio unveiled their latest clothing collection, which they launched in collaboration with British retailer Lipsy. Unsurprisingly, Kourtney, Kim, and Khloe model off their floral, curve-hugging dresses in the adverts for the line (perhaps it's the only way they'd be able to sell it?). Major kudos that they're not of the typical sequined and glittery New Year's Eve dress fare, but at the same time, I can't imagine women flocking to the stores (or in Americans' cases, online store) for a summery frock when they're looking for something festive.
+ Britney Spears surprised fans with a Twitter photo showcasing her new hair color: platinum blonde. Love it or leave it?
+ Tyra Banks seems to have joined Jennifer Lawrence in the war against negative body image words, claiming that she refuses to utter "plus-size," instead opting for "fiercely real." Not sure how quickly the latter will catch on, but it's a start!
Click to continue reading Items Du Jour: Britney Goes Platinum, Tyra's War on "Plus-Size" Term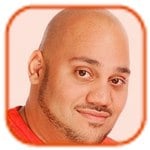 Posted by Andru Edwards Categories: Celebrities, Health & Beauty, Rumors,
Miranda Lambert has blasted claims she had surgery to slim down.
The country star faced was rumoured to have sought help in losing a dress size recently, but assured fans her new body is down to her own hard work.
"Though I NEVER care what the tabloids have to say about me... I wanted to address this certain story they are running this week and set the record straight. I DID NOT have surgery to lose weight. That is ridiculous. I lost my weight the healthy and good old fashioned way. Watching what I eat and working out with my trainer Bill Crutchfield [sic]," she wrote on her blog.
The "Mama's Broken Heart" singer - who is married to fellow country star Blake Shelton - added she wasn't even counting how many pounds she lost, and wasn't get healthy to please anyone but herself: "As for the assumed number of pounds lost...? I don't even know! Like I have always said, it's not about a scale, it's about how you feel and how your jeans fit. And on November 10th when I turned 30, my skinny jeans were finally baggy! Mission accomplished! So for anyone who is tempted to read the 'Trash Talk' please don't. I am proud to be a normal size girl and I want to encourage everyone to be confident at any size. Thanks for the support yall!"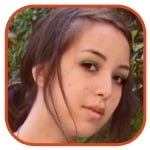 Posted by Robin Paulson Categories: Celebrities, Health & Beauty, News,
Yes, you sadly read that title correctly: Jennifer Lawrence has come out and said that what was probably her best The Hunger Games: Catching Fire red carpet look was not her favorite!
"I think any time a girl has to show her thighs it's never going to be her favorite look," she said on Good Morning America.
Although I usually eat up Lawrence's quotes, I'm still reeling from this one, considering she looked nothing but breathtaking and badass all at the same time in her Dior Haute Couture gown. Perhaps because she took a moment to realize that the dress was amazing, as she quickly clarified: "I loved it, I loved the dress -- if someone else wore it. It's hard for any woman to look at a picture of herself and [like it]."
Oh say it isn't so - our great defender of body positivity has let societal body pressures get to her when it came to this particular red carpet look. Let's hope she realizes that she's beautiful no matter what her thighs are and that she can definitely pull any gorgeous frock off with her adorable pixie cut!
Read More

| Us Weekly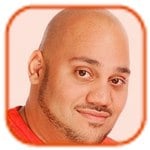 Posted by Andru Edwards Categories: Celebrities, Health & Beauty, Rumors,
Kim Kardashian has slammed rumors she had secret procedures to get rid of her baby weight.
The 33-year-old star, who gave birth five months ago to daughter North West, says she is annoyed at reports she lost 50lbs by having fat-reducing treatments.
The brunette beauty took to Twitter to address the reports and wrote, "I am very frustrated today seeing reports that I got surgery to lose my baby weight! This is FALSE. I worked so hard to train myself to eat right & healthy, I work out so hard & this was such a challenge for me but I did it!!! I'm so proud of my accomplishment & NO ONE will take this away from me with fake reports! Say what u want about me but I work hard & am the most disciplined person u will ever meet!"
Click to continue reading Kim Kardashian Denies Having Surgery to Lose Baby Weight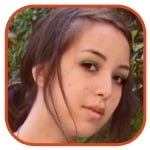 Posted by Robin Paulson Categories: Fashion Designers, Health & Beauty, Models,
Fashion designer Isaac Mizrahi believes that models' body issues are a thing of the past.
Despite three fashion models dying in the past six years from eating disorders and some still coming out these days saying that they're recovering from eating disorders, Mizrahi claims that such issues are no longer problems in today's industry:
"I don't notice girls anymore in the majority who are sickly-looking. Even if they're tall and thin now, they look healthier to me. Not fat, not fatter, but they just look healthier. I mean this -- there was a moment when there was this whole heroin chic thing and it just looked terrible. It just looked terrible! And now everyone points at it and goes, 'Oh dear, that's terrible.' And the girls are encouraged to be thin, but I don't think they're encouraged to look like drug addicts anymore. I mean, I'm sure there are some designers who like the girls to look like drug addicts, but not on the whole the way it was for a good 10 years -- like, in the middle of the '90s to around 2002 or so. There was that thing going on, and it was sickening, absolutely sickening. I don't think it exists anymore."
Click to continue reading Isaac Mizrahi: Too-Skinny Models Are a Problem of the Past
Read More

| The Huffington Post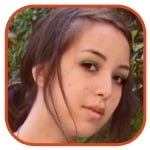 Posted by Robin Paulson Categories: Celebrities, Fashion Designers, Hairstyles, Health & Beauty, Models, News, Sales,
+ Known for her famous, full eyebrows, Cara Delevingne probably shocked some of her brow worshipers fans when she admitted that she's willing to do anything for a film role - including shaving her head and eyebrows!
+ Ever dream of being Victoria Beckham? Well you can at least get married like her, as her gold wedding crown is up for auction for around $32,000.
+ Jennifer Lawrence looked fabulously gothic chic in a Christian Dior gown at the Paris premiere of The Hunger Games: Catching Fire. Unfortunately it looks as though her co-star Elizabeth Banks should've borrowed Lawrence's stylist for the event...
+ Miranda Kerr apparently doesn't know what her own body looks like, as she denies knowing an image of herself she posted was heavily-Photoshopped, claiming that she had no idea that the photo was altered.
Click to continue reading Items Du Jour: Cara Would Shave Her Brows, Buy a Beckham Crown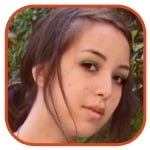 Posted by Robin Paulson Categories: Health & Beauty, Models, News,
Does
Miranda Kerr
- one of the most famous models around today and one who formerly held the coveted title of Victoria's Secret Angel - have a body image problem?
The mother of one and currently estranged wife of Orlando Bloom has been accused of heavily Photoshopping images of herself for Instagram. Although she couldn't appear in Wednesday's Victoria's Secret Fashion Show, she posted a photo of herself (full photos seen after the jump) alongside models Doutzen Kroes and Alessandra Ambrosio from last year's show with a caption reading, "Sending love and best wishes to the #vsangels from Japan xxx." Having seen the original image taken and published by Vogue, fans were quick to point out that Kerr's waist and face are considerably thinner in the version she posted.
Click to continue reading Miranda Kerr Caught Posting Uberly Photoshopped Pictures on Instagram
Read More

| Daily Mail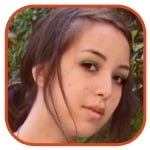 Posted by Robin Paulson Categories: Celebrities, Health & Beauty, News,
"There are shows like The Fashion Police that are just showing these generations of young people to judge people based on all the wrong values and that it's OK to point at people and call them ugly or fat. 'They call it 'fun' and they say 'welcome to the real world' - and that shouldn't be the real world, it's going to continue being the real world if we keep it that way. We have to stop treating each other like that and stop calling each other fat."
- Jennifer Lawrence takes a stand against body shaming in the media. Don't you just love every word that comes out of this woman's mouth?
(Make sure to check out other notable quotes.)
Read More

| Daily Mail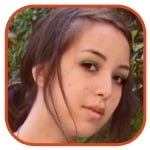 Posted by Robin Paulson Categories: Celebrities, Editorials, Fashion Designers, Fashion Shows, Hairstyles, Health & Beauty, Models, News, Sales,
+ Realizing that there is actually a profit in larger-sized clothing now that their business is failing, Abercrombie & Fitch - who raised controversy this year over refusing to sell larger sizes for women - has decided to eat their words and sell larger sizes to "compete against rivals."
+ Jennifer Lawrence - who joins Pamela Anderson and Kristin Chenoweth in getting pixie cuts this month - says that she cut her hair short because "it just couldn't get any uglier."
+ Alessandra Ambrosia is feeling a little nostalgic as this year's Victoria's Secret Fashion Show approaches, as she offers up a candid backstage photo of her and fellow Angel Adriana Lima from 13 years ago.
+ Mario Testino shot Winona Ryder for next month's cover of V magazine - and is she as stunning as ever! Carlyne Cerf de Dudzeele styles her biker chick looks, which seem to reflect the character she portrays in her upcoming film, Homefront.
Click to continue reading Items Du Jour: A&F Gets Desperate, J Law Explains Hair Cut, Baby VS Angels
© Gear Live Media, LLC. 2007 – User-posted content, unless source is quoted, is licensed under a Creative Commons Public Domain License. Gear Live graphics, logos, designs, page headers, button icons, videos, articles, blogs, forums, scripts and other service names are the trademarks of Gear Live Inc.