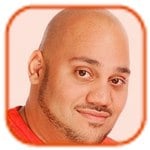 Posted by Andru Edwards Categories: Celebrities, Fashion Designers, Fashion Shows, Rumors,
Despite the fact that Rachel Zoe has her hands picking out the clothes that brandish her wardrobe, Linsday Lohan has been called "extremely knowledgeable" about fashion.
The 23-year-old actress starred as a guest judge on the sixth season of Project Runway and has been lauded by the show's consultant Tim Gunn:
"I was surprised and pleased by how extremely knowledgeable about fashion and articulate Lindsay Lohan was. She's very young and can be portrayed in ways that aren't all together flattering, and she was a true states person and really weighed in on the designers and what they were doing exceptionally well. And it was really a thrill to have her."
Tim has also praised show host Heidi Klum—who is currently expecting a daughter with husband Seal, with whom she already raises three children—for her sense of style. He told People, "Heidi has incredible style no matter what condition she's in, and she looks fabulous in everything. She just always knows what she looks best in and she's remarkable. I marvel at her all the time."
Despite being a successful model, the most important thing in Heidi's life is her family. Tim revealed, "Seal and her kids always come first, and frankly we schedule things around that. I have the greatest respect for her. She's very, very grounded."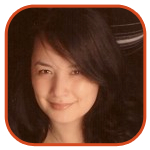 Posted by Veronica Santiago Categories: Celebrities, Fashion Shows, Models,
Has Jessica Simpson traded in concerts stages for the runway?
Although her name is attached to a line of shoes, handbags, perfume and lingerie, the catwalk gig is not something we're used to seeing from Simpson. Thankfully, someone allowed her to use her best serious face in Ozlem Suer's fashion show. (You can see more stills after the jump.)
Her appearance in Paris was, of course, documented for a reality project. Jessica, who has had highly-documented struggles with weight, is currently filming The Price of Beauty for VH1. In the series, the 29-year-old will travel the globe to chat with various women about the beauty industry. (Cue her Proactiv commercials now.)
No word yet when Price will debut.
Click to continue reading Jessica Simpson a Runway Model?
Read More

| Just Jared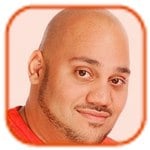 Posted by Andru Edwards Categories: Fashion Shows, Health & Beauty, Models, Women,
Doll-faced model Lily Cole is thrilled curvy figures are finally being admired.
The 21-year-old supermodel, who is 6ft tall and a UK dress size six, says the fashion industry will always be obsessed with size but thinks that curvaceous frames are beginning to be more widely accepted.
"There's definitely still a fascination with being thin and skinny in the modeling world, but I also think there's a celebration of curves. I have breasts. I love my breasts. There are models now who have more curves, and that's seen as a good thing. I've never studied the correlation between the decades of plenty and the size of models, but it's interesting, for sure. I was never asked to lose weight. I'm assuming people who are less successful are the ones who are told they need to be teeny to be so."
The stunning redhead, who starred alongside the late Heath Ledger in his final movie The Imaginarium of Doctor Parnassus, revealed she became a model accidentally and wants to try her hand at other movie roles next.
She explained to Britain's Sunday Times, "People change direction all the time—there's a lot of value in that. I fell into modeling. It wasn't a choice, not that I was forced into it. I just got asked one day to do it, and I believe in taking opportunities."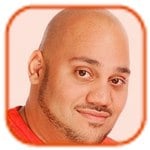 Posted by Andru Edwards Categories: Fashion Designers, Fashion Shows, News, Women,
Sass and Bide will celebrate its 10th anniversary at London Fashion week.The quirky Australian clothing label will return to the British fashion scene this September to pay tribute to the city where designers Sarah-Jane Clarke and Heidi Middleton founded the business idea.
The designers said: "Ten years ago the concept for Sass and Bide was born in London. To be returning here ten years later, showing in a city that we love so much and that fuels our creativity, is really exciting."
The Sydney-based pair—whose celebrity fans include Lindsay Lohan and Russell Brand—will host their show on Friday September 18 at 7:15pm in central London.
As well as marking the label's landmark birthday, London Fashion Week will also be celebrating its 25th anniversary. British Fashion Council chairman Harold Tillman said he and his colleagues are "delighted" about the joint celebration. He explained:
"We are delighted that Sass and Bide will show their collection in London this season. The company has built a strong international following over the past decade and they are a great addition to our schedule as we both celebrate landmark anniversaries."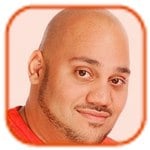 Posted by Andru Edwards Categories: Fashion Designers, Fashion Shows, Women,
Marc Jacobs the Fierce is dreading New York Fashion Week.
The US fashion designer admits the extra work involved in showcasing his collection is very stressful for him. When asked if he is excited about next month's prestigious event, he replied: "No. Do I enjoy it? Enjoy is a weird word. It's work - work is more what it's about. It's not fun."
Although he is not looking forward to fashion week, Marc is excited at the prospect of marrying his boyfriend Lorenzo Martone.
He said: "It will happen soon. The wedding will be very quiet, just the two of us. We're keeping it very simple."
While the prospect of fashion week is filling him with dread, Marc recently described himself as a "cheerleader," as he has the ability to inspire people around him and motivate his staff if he is in a good mood.
He said: "I am a bit of a cheerleader. I have to stimulate people, or I feel it is my role to stimulate people. So the better my attitude is and the better I'm feeling, the better everybody feels about being around me. What I give is definitely what I get back."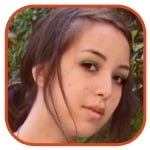 Posted by Robin Paulson Categories: Celebrities, Fashion Designers, Fashion Shows, News, Sales, Girls,
In what can only turn out to be a coma-inducing interview in next month's issue of Elle, Miley Cyrus talks about her "fashion line" for Wal-Mart:
"Oh my God, I'm so stoked! It's a lot of peasanty, flowy tops, hippie and loose and sexy, like boho chill mixed with English-rocker-esque. Plaids, studs, rips, cool colors. The jeans are my favorite part of the entire line. Because, like, literally, this is going to good for, like, Middle America, and it will be great for kids that really want to be in fashion but they don't have it available."
After reading that remark, I greatly laud any journalist who has interviewed that girl. Kids who want to be in fashion but don't have it available? It's called thrift stores and the internet, Miley. But wait, there's more!
"I would pay $500 for the jeans that we make for $20," she said. "I'm really into high fashion." I died a little inside when I read that. Christian Lacroix most likely put on his last couture show yesterday, and Miley Cyrus puts out a line for Wal-Mart and has the audacity to claim that she is really into high fashion. Will her egregious reign ever end?
Read More

| NBC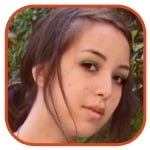 Posted by Robin Paulson Categories: Celebrities, Fashion Shows, Women, Dresses,
What does Megan Fox do when she has had enough of the Angelina Jolie comparisons? Find another female celebrity to copy!
Judging by her (random) appearance at Armani Privé's A/W '09/'10 show, it looks as if the Transformers bombshell has moved on to burlesque dancer/model Dita Von Teese.
Poor Megan; it's so hard to be original these days, eh?
Read More

| The Dish Rag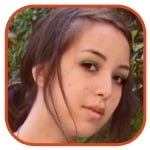 Posted by Robin Paulson Categories: Fashion Designers, Fashion Shows, Models, Women, Bottoms, Dresses, Tops,
It seems as if Chanel is suffering the same fate Louis Vuitton is experiencing with their Madonna ads. Two images (check out the second after the jump) of the famed fashion house's Fall 2009 campaign were recently leaked on the web.
Heidi Mount and Freja Beha Erichsen star in the campaign, which was conveniently shot by Karl Lagerfeld at his Vermont estate (this is not the first time he has used this location).
A sexy, more fashionable version of Little House on the Prairie comes to mind. What do you think?
Click to continue reading Chanel Fall 2009 Ads Leak
Read More

| Fashionologie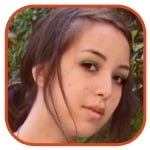 Posted by Robin Paulson Categories: Fashion Designers, Fashion Shows, News, Rumors, Women,
After decades of designing and producing every girl's perfect prom dress, fashion designer Betsey Johnson's reign at her company will soon be coming to an end.
"I should be retired. I'm basically screwing up because I'm not retired. I'd like to go in four days a month, something like that," Johnson told New York Magazine. "My partner [Chantal Bacon] and I, we both want to know what would it be like to get up in the morning and go, 'What do I do today?'"
Don't worry—they've already found an heir (yes, it's a guy!) to the throne: Eric Sartori.
Sartori, who has designed for Vera Wang and Hervé Léger, will be heading the brand. "He is the one. He's much better than I am. He just has to Betsey-fy himself," Johnson explained. The prom queen expects to hand over the responsibilities after the Fall/Winter 2009 show.
That's not to say that she'll be out of the picture, though…
Click to continue reading Betsey Johnson Picks Her Successor
Read More

| The Cut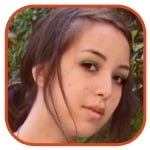 Posted by Robin Paulson Categories: Fashion Designers, Fashion Shows, News, Rumors, Women, Accessories, Bottoms, Dresses, Tops,
Scottish designer Christopher Kane actually wants to give you the time of day! In an effort to gauge interest in the unveiling of his Topshop line due this Fall, Kane will be answering questions on their blog.
While this isn't the first time that he has collaborated with Topshop, this will be his largest at 39 pieces (shoes and bags, too!).
"This is more than a capsule collection. It's proper: with bags, shoes, knitwear and dresses. It's nothing like any other work I've done in the past. Everything is a bit 'wow.' But If I tell you any more, I'll be giving the theme away," the designer explained to Grazia's Melanie Rickey.
If you've got anything about him that's picking your brain, now's the time to ask! Post up your questions on Topshop's blog before this Wednesday, June 17th. Hurry and don't waste space with incompetent questions!
Read More

| Top Shop

© Gear Live Media, LLC. 2007 – User-posted content, unless source is quoted, is licensed under a Creative Commons Public Domain License. Gear Live graphics, logos, designs, page headers, button icons, videos, articles, blogs, forums, scripts and other service names are the trademarks of Gear Live Inc.