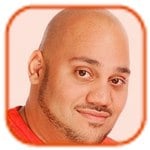 Posted by Andru Edwards Categories: Fashion Designers, Fashion Shows, News,
First she proves that she laughs, now Anna Wintour says that she feels sorry for upcoming fashion designers.
The Vogue editor, who is regarded as one of the most influential voices in the fashion world, empathizes with new stylists and designers because the fashion market is currently swamped with impressive talent.
"Now is not an easy time to start as a young designer—unless you are very special and dedicated, and not afraid of hard work."
The magazine chief says that upcoming designers must question their determination and longevity before committing to a fashion career, as it is growing increasingly difficult to become an established name in the industry.
"Talent is obviously important. But you need someone with personality, too, someone who is willing to listen. A designer really needs to spend five or 10 years learning the craft, learning the business. Sometimes you can get someone who has become a huge star overnight, but it is so rare that it works. Sometimes a lack of understanding, a certain naivety about the business can be refreshing, but it so often doesn't work. People can get carried away with what is new and young and different, but unless you are someone like Marc Jacobs, you should think long and hard. So many are struggling."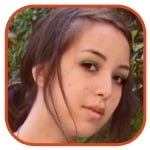 Posted by Robin Paulson Categories: Fashion Designers, Fashion Shows, Health & Beauty, Models, News, Women,
The resistance against curvy women in fashion is still formidable. Designer Mark Fast experienced this first-hand, as his stylist quit three days before their London Fashion Week show when the designer revealed that he wanted to use larger models.
Freelancers Daniela Agnelli and Natalie Hubbarb were there, thankfully, to save the day and got everything in place for their Saturday show at the University of Westminster.
While not all of the models that walked his runway were plus-size, he did use three models from the agency 12+ UK—it's definitely a start.
To think that the size of three models upset someone on his team so much to drive her to quit is beyond me.
Creative director Amanda May was thrilled with the challenge: "The decision to use fuller girls is something we have been talking about. There's an idea that only thin and slender women are able to wear Mark's dresses and he wanted to combat that. We wanted women to know they didn't have to be a size zero to wear a Mark Fast dress—curvier women can look even better in them."
Hopefully this marks a more lasting effect on the use of models over a size 8.
Read More

| Daily Mail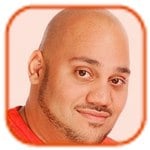 Posted by Andru Edwards Categories: Celebrities, Fashion Designers, Fashion Shows, News, Women, Dresses, Tops, Jeans, Skirts,
Janet Jackson attended the Ralph Lauren fashion show last Friday.
The 43-year-old singer sat in the front row of the New York Fashion Week show alongside the legendary designer's family. When asked what her favorite look was, Janet replied, "I love them all!"
Ralph's Spring/Summer '10 collection saw models embracing the "resilient spirit" of the nation and its work ethic. Among the looks featured were silver-sequined slashed jeans, work shirts, and metallic blue lame gowns with details of a workman's coverall.
The designer, who's known for his classic sportswear brand, said that he wanted his blue-hued collection to reflect the nation's drive during the recent economic problems: "Hard times seem to sharpen our capacity for idealism and our optimism that tomorrow will be a better day. I am inspired by the character of the worker, the farmer, the cowboy, the pioneer women of the prairies living authentically through challenging times."
His collection also featured 30s-inspired delicate floral-print dresses and contrasting, tailored denim styles.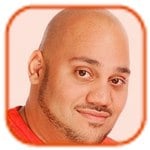 Posted by Andru Edwards Categories: Celebrities, Fashion Designers, Fashion Shows, News, Men, Women,
Project Runway judge Michael Kors took some time out of his television gig to get back to his day job, where he chose a completely new color palette for his Spring/Summer '10 collection.
The American designer showed his latest line at New York Fashion Week yesterday and amazed onlookers by opting for pastel fabrics.
"I've never done pastels before—I always felt they were a bit too saccharine. But they seem right for spring. That's what it's all about."
The line featured sharp angles and dresses with panels cut away, all sewn in pale blues, lilacs and soft green shades. Also shown were loose-fitting jumpers, Grecian dresses with cowl necks, shift and cocktail dresses. Sitting front row was actor Michael Douglas, who revealed that he loves attending fashion shows.
"Michael is a friend, and I like to go to at least one show a season, to keep in touch and catch a bit of theater," Douglas said.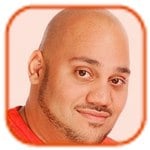 Posted by Andru Edwards Categories: Celebrities, Fashion Designers, Fashion Shows, Women,
Actress Kirsten Dunst has praised Rodarte's "inspiring" Spring/Summer '10 collection.
The actress was seated in the front row, alongside Elijah Wood and Jason Schwartzman, for the New York Fashion Week show, which was themed around darkness and survival.
On a smoke-filled, pebble-strewn catwalk, models showcased a series of garments featuring cobweb-like leather, ribbon and lace detailing and crystal and feather adornments.
Speaking afterwards, Kirsten said, "They're incredibly inspiring, and their clothes are always inspiring."
Who ever knew that Kirsten Dunst was inspired by anything!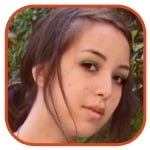 Posted by Robin Paulson Categories: Celebrities, Fashion Shows, Men, Tops,
While we all dearly love Lady Gaga and her fashionable decisions, most of us aren't willing to go there—and rightfully shouldn't. Case in point: Perez Hilton.
Making a pantsless appearance at a DSquared2 party during New York Fashion Week, the gossip blogger flaunted his not-so-nice-looking legs in a Mickey Mouse… dress? The shoes didn't help too much, either.
What have you done, Lady Gaga!
Read More

| Fashion Week Daily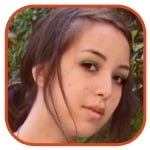 Posted by Robin Paulson Categories: Celebrities, Fashion Designers, Fashion Shows, Women,
Despite the fact that Karl Lagerfeld didn't have a show lined up for New York Fashion Week, celebrities and designers alike got their Chanel fix with the New York premiere of the biopic Coco Avant Chanel.
The film's stars, Audrey Tautou and Alessandro Nivola, joined director Anne Fontaine for a night away from the fashion week craze. Rachel Bilson, Ciara, Estelle, Adriana Lima, Jason Wu, and Candace Bergen were among the other guests in attendance.
Tautou felt a strong connection and conviction with her subject, Gabrielle "Coco" Chanel: "I really don't see any other designer who has had such a destiny as Chanel. A movie [about a different designer] shouldn't be made."
The film makes its way across the US in limited theaters next Friday, September 25.
Read More

| WWD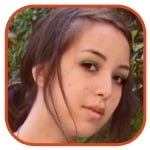 Posted by Robin Paulson Categories: Celebrities, Fashion Shows, Rumors,
Whether it was to sharpen her artistic eye or merely to relieve stress due to her new job at Ungaro, Lindsay Lohan showed up at G Star's Spring/Summer '10 show for New York Fashion Week today. The now-blonde starlet was not alone—Gossip Girl Taylor Momsen was in toe.
What's Lohan's angle? Is she vying for a spot on the coveted Gossip Girl, or is she merely guiding Momsen down the partying pathway to career death?
Read More

| Just Jared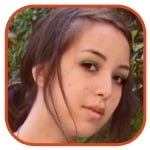 Posted by Robin Paulson Categories: Fashion Designers, Fashion Shows, News, Women, Footwear,
Project Runway graduate Christian Siriano debuted his Spring/Summer '10 shoe line during New York Fashion Week yesterday, just as his initial collection hit Payless stores last week.
From what can only be described as "talon-heeled" pumps, dare I say that the line looks fiercer than his last collection? Then again, Payless will most likely water down the designs somewhat so as to avoid customer injuries (one of the models during the show almost fell on the runway).
I have to admit that my eyes are thoroughly enjoying the booty/Mary Jane hybrids and eccentric prints.
Read More

| The Cut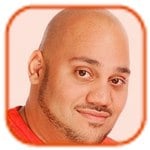 Posted by Andru Edwards Categories: Fashion Designers, Fashion Shows, News, Women, Accessories, Dresses, Jewelry, Skirts,
Zac Posen's New York Fashion Week show was accompanied by music from Mark Ronson.
The fashion designer showed his Spring/Summer '10 collection at The Altman Building at 9am, after being forced to move his showcase from its usual evening slot. Undeterred by the early hour, Zac had the building transformed into a nightclub, complete with curving runway, low lights, and music from the renowned super-producer.
The clothes were created from an eye-popping pallet of pink, orange, lime, fuschia and cobalt, often mixed and matched to form clashing combinations. Off-the-shoulder dresses with pleated skirts, '60s-style macs, sweater dresses, and knitted maxi-dresses all made an appearance. Jackets with structured shoulders were also a big look, along with draped trousers which emphasized hips.
The finale, witnessed by celebrity stylist Rachel Zoe, included a series of beautifully-made evening gowns in black, cobalt, and silver mesh, with some boasting sequins.
© Gear Live Media, LLC. 2007 – User-posted content, unless source is quoted, is licensed under a Creative Commons Public Domain License. Gear Live graphics, logos, designs, page headers, button icons, videos, articles, blogs, forums, scripts and other service names are the trademarks of Gear Live Inc.