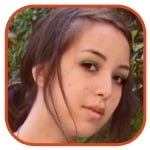 Posted by Robin Paulson Categories: Celebrities, News, Rumors, Women, Dresses,
"A sweaterdress really can be the sexiest thing. As a man, I just like the simpler things."
- Gossip Girl star Penn Badgley telling Cosmopolitan about what he likes to see on a woman. I find the fact that he thinks sweater dresses are sexy is hard to believe…
(Make sure to check out other notable quotes.)
Read More

| Coco Perez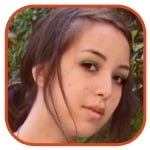 Posted by Robin Paulson Categories: Fashion Designers, News, Rumors, Women, Accessories, Dresses,
Although its due date isn't until December 20th, pictures of Rodarte's Target line have surfaced on the internet, and now I'm even more anxious!
Not only do I want the Madonna-esque gloves and mustard (yes, that's right) lace dress, but I think that I just may be more upset after having seen the images—my closet cannot wait two months for those pieces.
I have to admit that the ribcage graphic print dress (seen after the jump) is one that I do not fancy; however, there are 54 other pieces in the collection. Why can't it be December 20th already?
Click to continue reading First Look: Rodarte For Target
Read More

| Nitrolicious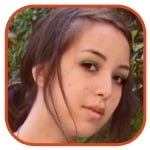 Posted by Robin Paulson Categories: Fashion Designers, News, Sales, Men, Women, Dresses, Footwear, Boots,
Slowly but surely, more pictures of the Jimmy Choo for H&M collection emerge online, and to be frank, aside from the shoes, I'm not too impressed.
The suede and animal prints are a bit on the tacky side; as for the clothes, I could find the same pieces for most likely less than half the price at Forever 21. The sandals, over-the-knees boots, and men's footwear, however, are killer.
Check out all 20 images after the jump.
Click to continue reading More Images of Jimmy Choo For H&M Leak
Read More

| The Cut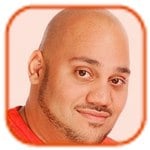 Posted by Andru Edwards Categories: Celebrities, Fashion Designers, Health & Beauty, Models, News, Women, Dresses,
Heidi Klum struggled to fit her baby bump in a gown for yesterday's Emmy Awards.
The pregnant supermodel, whose raises three children with husband Seal, and is expecting a daughter in October, decided to wear a clingy black floor-length dress to show off to embrace her expanding figure because her stomach is too big to hide. Even though she had several fittings, the 36-year-old beauty said designer Georgina Chapman struggled to get the bespoke Marchesa gown to fit perfectly because her tummy was constantly growing.
"It wasn't really hard for me, but it was hard for the woman that designed a dress for me. She started about two or three months ago and that's kind of difficult… it's black because I figure, at eight-and-a-half months, black is better! I think it's elegant and slimming."
The blonde beauty also revealed she will be in no hurry to lose her post-baby weight to return to lingerie modeling: "I was asked by Victoria's Secret if it is possible, if I'm going to make it to their show. You never know how you are afterwards, so you kind of have to play it by ear and see what happens. So far—knock on wood—everything was always great. I felt great afterwards and I loved every minute of it, even the sleepless nights of getting up every two hours. But let's see what happens. You can't put all that pressure on yourself."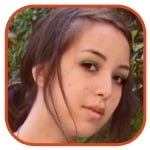 Posted by Robin Paulson Categories: Celebrities, News, Women, Dresses,
While I don't believe that comedienne Sarah Silverman has Victoria Rowell beat for worst dress at the Emmys, it's still pretty bad.
I'll at least give her credit for showing up at the red carpet in proper attire; however, I would think that there'd be something more flattering for her bottom half out there. An updo wouldn't have hurt, either. Am I wrong, or should the humorous actress give a stylist a chance?
Read More

| New York Magazine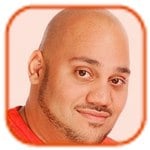 Posted by Andru Edwards Categories: Celebrities, Fashion Designers, Fashion Shows, News, Women, Dresses, Tops, Jeans, Skirts,
Janet Jackson attended the Ralph Lauren fashion show last Friday.
The 43-year-old singer sat in the front row of the New York Fashion Week show alongside the legendary designer's family. When asked what her favorite look was, Janet replied, "I love them all!"
Ralph's Spring/Summer '10 collection saw models embracing the "resilient spirit" of the nation and its work ethic. Among the looks featured were silver-sequined slashed jeans, work shirts, and metallic blue lame gowns with details of a workman's coverall.
The designer, who's known for his classic sportswear brand, said that he wanted his blue-hued collection to reflect the nation's drive during the recent economic problems: "Hard times seem to sharpen our capacity for idealism and our optimism that tomorrow will be a better day. I am inspired by the character of the worker, the farmer, the cowboy, the pioneer women of the prairies living authentically through challenging times."
His collection also featured 30s-inspired delicate floral-print dresses and contrasting, tailored denim styles.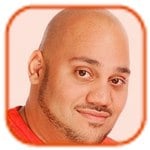 Posted by Andru Edwards Categories: Celebrities, Fashion Designers, Dresses,
Alex Perry is addicted to dressing famous people.
The Australian designer has styled some of the world's most beautiful women, including Rihanna, Jennifer Lopez, and Elle Macpherson, and says that his first experience was everything he'd ever dreamed of.
"The first time I dressed Elle Macpherson, I thought I was going to die. Then I was like a crack addict, and I thought, 'Right! Who can I dress next?' I had one tear sheet in Vogue and I thought, 'You know what? Kill me now. I am so fabulous!' "
Despite being a hugely successful and in-demand designer, Alex always insists on fitting every custom-made dress himself because he feels he gives it that extra edge: "It sounds minor, but I'll make it half an inch tighter. I'll make it half an inch lower. I can make you look that extra size smaller."
Alex added he doesn't care what people think of him and never lets negative comments from others get to him: "You're gay, you're fat, you're thin, you're an a**hole, you're not talented, you rip off Valentino. I'll give you a list if you like. I don't know those people, and I don't care. I know what I do, and I know who I am, and what people say really doesn't affect me."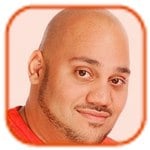 Posted by Andru Edwards Categories: Fashion Designers, Fashion Shows, News, Women, Accessories, Dresses, Jewelry, Skirts,
Zac Posen's New York Fashion Week show was accompanied by music from Mark Ronson.
The fashion designer showed his Spring/Summer '10 collection at The Altman Building at 9am, after being forced to move his showcase from its usual evening slot. Undeterred by the early hour, Zac had the building transformed into a nightclub, complete with curving runway, low lights, and music from the renowned super-producer.
The clothes were created from an eye-popping pallet of pink, orange, lime, fuschia and cobalt, often mixed and matched to form clashing combinations. Off-the-shoulder dresses with pleated skirts, '60s-style macs, sweater dresses, and knitted maxi-dresses all made an appearance. Jackets with structured shoulders were also a big look, along with draped trousers which emphasized hips.
The finale, witnessed by celebrity stylist Rachel Zoe, included a series of beautifully-made evening gowns in black, cobalt, and silver mesh, with some boasting sequins.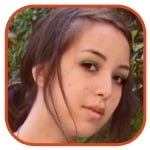 Posted by Robin Paulson Categories: Celebrities, Fashion Designers, Fashion Shows, Models, Rumors, Women, Dresses,
Clearly unaffected by boyfriend Kanye West's outburst at the VMAs, Amber Rose made her runway debut for Celestino at New York Fashion Week.
Rose walked the finale look, shuffling down the runway in a strapless wedding dress with an extra-long train. To her credit, she made it down and back without falling, although it was most likely due to her careful steps in the sky-high stilettos.
Despite fans like Russell Simons and Jojo showing up for support, Rose reportedly bolted after the show (most likely to avoid questions about Kanye).
Click to continue reading Amber Rose Makes Her Runway Debut
Read More

| The Cut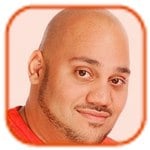 Posted by Andru Edwards Categories: Celebrities, Rumors, Women, Dresses,
In addition to embracing her age, Evangeline Lilly eats "whatever the hell" she wants 24 hours before a big event. We ought to all follow this lady's advice!
The Lost actress restricts her diet for a week running up to a red carpet appearance, but doesn't see the point in panicking in the last few hours hours.
"I cut sugar and alcohol a week before an event. That trims the excess three to five pounds I like to carry to be healthy. The day before, I eat whatever the hell I want. I'm not going to put on weight in 24 hours."
Evangeline, 30, admits that she isn't a fan of the figure-hugging costumes she has to wear on the show, but her concerns are not listened to by the costume department.
"I hate the tight tops I wear on Lost. I've had little victories from time to time, when my character Kate has been allowed to wear something baggier. I'd say I've had a 10 to 15 per cent success rate. My new acid-wash jeans did not impress the Lost cast. Everyone was like, 'You're wearing acid wash?' I tried to explain they're in fashion, but they just didn't get it."
© Gear Live Media, LLC. 2007 – User-posted content, unless source is quoted, is licensed under a Creative Commons Public Domain License. Gear Live graphics, logos, designs, page headers, button icons, videos, articles, blogs, forums, scripts and other service names are the trademarks of Gear Live Inc.