Tweet
Posted by Brandon Haraway Categories: Disses, Props, Rookies, Talent, Boston Celtics, New York Knicks, Chicago Bulls, Miami Heat, Dallas Mavericks, Portland Trailblazers, Golden State Warriors, Phoenix Suns,

Thursday actually turned out to be a real good basketball day. In the three games, a last second Shawn Marion dunk pushed the Heat past the Bulls, the Celts had to outscore the Mavericks by 13 to win in the 4th, and the Warriors just about threw away a game that should have been locked up halfway through the 4th. Let me say this. Jamal Crawford's shot selection is awful. Oh, and Monta Ellis can ball. Dude is legit.
Thursday's best: Easy one here. Rajon Rondo baby. His line: 19 points, 15 rebounds, 14 assists, and a steal on 9-14 shooting. That's right kiddies, his second career trip-doub. Good enough for me. At the same time, I'm inclined to drive down to US Airways Center first thing Friday morning and slap Robert Sarver upside his greedy little face.
Thursday's worst: Luol Deng. Who can figure this guy out? He's really struggling overall this year, with some really good streaks and some really awful streaks. Stuff like this makes me really believe that the Bulls are cursed. This is the guy John Paxson refused to trade for KOBE BRYANT. His line? A studly 6 points, 3 boards, 1 dime. Nice, dude. Nice.
Keep an eye on: Golden State. Something tells me they've got a trade up their sleeve. And a good deal can really let them make some noise. I know, they're 12 games out of the playoffs. But if Phoenix blows things up, they're sitting in 9th. It's not too crazy to imagine, and they look like they might be heating up.
What to watch for tomorrow: The Rookie Challenge! What an awful game this usually is (besides the two LeBron James/Dwyane Wade/Carmelo Anthony years). But hey, it's a basketball game with no defense. Sort of like watching the Knicks play themselves in scrimmage. Except there's a little bit of talent in the rookie/sophomore game.
I'll still bringing you this column all weekend, taking a look into the All-Star festivities. Aren't you just lucky.
Tweet
Posted by Brandon Haraway Categories: Disses, Injuries, Props, Trades, Boston Celtics, Toronto Raptors, Cleveland Cavaliers, Detroit Pistons, Milwaukee Bucks, Atlanta Hawks, Orlando Magic, San Antonio Spurs, Portland Trailblazers, Utah Jazz, Golden State Warriors, Los Angeles Lakers, Phoenix Suns,

Well, look at that. A few upsets. WE HAVE PARITY IN THE LEAGUE! Toronto beat San Antonio, Utah beat the Lakers. Denver also beat Orlando at home, and was up pretty big at one point. And that battle of up-and-coming teams we alluded to yesterday? The better team in the current won quite easily. But let's jump into some lines.
Wednesday's best: Mo Williams: 44 points, 7 assists, 4 rebounds, 4 steals, and 600 three-pointers made. Ok, only 7. Yeah, he must have heard some people STILL complaining about his All-Star credentials and decided he'd go nuts. I saw this game, and he was making some incredible shots. And this folks, is why the Cleveland Cavaliers will win the Larry O'Brien Trophy. Did I just say that? In February? Yep. You heard it here first.
Honorable mention to Ramon Sessions and his 17 dimes. Wow.
Wednesday's worst: Mike Bibby and his whopping 5 points and 4 dimes on top of 3 turnovers. Somehow the Hawks still topple the Pistons. Things are bad in Detroit.
Keep an eye on: The Phoenix Suns. They lost to the Cavs tonight in their last game before their break, and probably their last game with this roster. Keep an eye on things because here's something scary: Steve Nash sat out. It was various aches and pains, and whatever else. Yeah, yeah. What worries me is that he didn't sit on the bench. Apparently he was in the locker room. Implosion pending…
What to watch for tomorrow: I wonder if anyone will actually try tomorrow. What a tough day to be a coach, when half your team is double-checking its tee times or RSVPing for parties in Phoenix. Good thing there's only three games, but two are semi-interesting. The Celtics stop in Dallas on their way to the All-Star Game, and Portland takes on Golden State. That second game would be fun to watch, but somehow it's not the TNT game. Oh well.
Tweet
Posted by Brandon Haraway Categories:

Tonight saw the Cavaliers drop a heartbreaker on some interesting calls at the end and Detroit fall again. Besides that, not too many surprises beside a few near-trip-doubs. Of course, if you happen to be the best player on planet earth and playing the Knicks, you never when a true triple-double will turn into one of those. Sigh. At least David Stern made things right today by putting Mo Williams in the All-Star Game Sunday for the injured Chris Bosh. Cavs fans, you can be seated.
Tuesday's best: It could be LeBron James and his 47-7-4 and 4 threes, or Timmy Duncan and his 27-9-8 with 4 blocks, but no. Why? We see this all the time. But Russel Westbook? Not so much. All he did Tuesday was go off for 17-9-7 and 2 steals. Not only that, his team played the Lakers very well in Lala Land. That's impressive, especially when it's his second game like that in a row. Imagine what this team can be like with just one more piece.
Tuesday's worst: Marvin Williams: 5 points, 5 rebounds, and 2-10 shooting in nearly 30 minutes. Just when he put together a few really nice games. Man.
Keep an eye on: Javaris Crittenton. Holy smokes. Only 7 points, but he also had 7 boards and 7 dimes. But the big thing is, he played 25 minutes. The Wiz starter, Mike James: 19. May not be long before we see Crittenton starting, especially when James throws up clunkers like tonight.
What to watch for tomorrow: There's a heavyweight battle in Orlando involving the Magic and Nuggets. Should be a great game. Also Phoenix is in Cleveland (is Amare Stoudemire auditioning?). And it could be a blowout, but the Thunder travel to Portland in the battle of "Teams That Will Be Studly in Two or Three Years."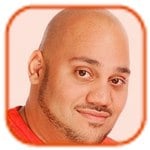 Tweet
Posted by Andru Edwards Categories: Announcements, Features,
Our ProFlowers gift certificates giveaway has come to a close, and we wanted to quickly announce the winners. If you recall, all you had to do to enter was leave your best or worst Valentine's Day memory on our forum, and we chose five winners randomly:
mynenni talked about her blind date disaster:
My worst was a blind date that a friend set me up on. It was horrible; well not to start with. He came to door with a big bouqet of flowers. We then spent the day at Magic Mountian where we quickly ran out of things to talk about and I learned he was a major wimp when it came to rides (really? then why did you bring me here?)

Afterward, we stopped at a classy resteraunt for dinner. I took my napkin and layed it across my lap…he took his napkin and layed it across the table. It was torture sitting across from him trying to come up with conversation as he ate with his mouth open. I have to figure that by this point he was trying to just be over the top horrible (I think we both knew it was not going past the first date); then at the end of the meal he put his face on the table (okay it was on the napkin he layed out earlier) and moved his head across to wipe his mouth. NO HANDS!!!

At least he didn't make me pay…
All she wanted was to go see the UW vs WSU basketball game on Feb 14th. I picked her up from work, went to a bar to meet up with some friends for drinks and shots. Then she snuck in 6 airplane bottles of booze… and we drank at the game. I don't even remember who won, but we had a hell of a time!
auntiethesis recalled a dinner date:
My best memory is last year's Valentine's Day. My husband took me to a great restaurant and I totally blew my diet eating steak and mashed potatoes. It was the first time I'd ever had Creme Brulee, too. While we were eating, he surprised me with a tennis bracelet that I'd wanted forever. It was a far cry from his usual Applebee's dinner and a box of Stover chocolates.
Long-time reader gohan_bcc1 brought it back to high school:
My one and only valentine memory was getting to school in grade 12 and finding a really awesome gift in my locker. In my locker was a car model of my dream car (Audi R8) with a customized license plate to match my current license plate. It identical to my license including the plate # and the province and design. It was also an inside joke that the one we saw in the parking lot two months back was mine. It was really cool to see. Not only that but there was a note for me to go to the library and look on page 82 of the book of the last movie we saw. Which was actually Harry Potter: Order of the Phoenix. Inside this book was a note saying this entitles me to receive a package being held at the office. I go to the office and get this package. Inside was a bunch of hockey cards each with a letter written on it. All of these cards were of my favourite team the Calgary Flames of course. There was a hint written on the inside of the package that said to spell out a date. So after hours of figuring this out it spelt out Tuesday March 6th 8:00pm. After seeing the date i realized it was the date of a hockey game for the Calgary Flames. I then got a text saying to go back to my locker. And sitting in my locker were two tickets to the game on that date at that time. Best gift ever!
sandyu's was short and sweet:
The best when my husband got out of the military, he was injured but he was alive and home.
Congratulations to all our winners, your $70 codes have been sent to you via Private Message. To the rest of you, we've got more giveaways coming, and if you need flowers, here is a 20% off (with free vase!) ProFlowers coupon. Oh, and don't forget to hit us with your best, or worst, Valentine's Day memory.
Read More

| Best and Worst Valentine's Day Memories

Tweet
Posted by Brandon Haraway Categories: Disses, Props, Rookies, Philadelphia 76ers, Milwaukee Bucks, Houston Rockets, Phoenix Suns,

Only four games last night, and to be honest, four pretty crappy games. Not too surprising to see New Orleans fall without David West or Chris Paul in the lineup and the same goes for Phoenix losing to Philadelphia, because well… Terry Porter is still coaching the Suns. But let's jump into it.
Monday's best: OJ Mayo: 22 points, 16 rebounds, 5 assists, one three, 7-17 FG, 6 TO. Yeah the turnovers suck for sure, but wow, who knew he had 16 boards in him? He also went 7-8 from the line. Honorable mention goes to Emeka Okafor and his 19 points, 16 rebounds, and three blocks in a win over the Clippers.
Monday's worst: Tracy McGrady: 3 points, 3 rebounds, 5 assists, on 1-9 shooting from the field and 1-3 from the line. Yuck. Good thing Luis Scola and Aaron Brooks stepped up, even though the Rockets still managed to lose to the Bucks. Really? Don't you just pound it into Yao every trip down without Andrew Bogut down there? Guess not. (He had 7 points.)
Keep an eye on: Marreese Speights. I saw this game live and Amare Stoudemire probably played his worst defensive game all year. Spieghts went off for 24 and 7, including 2 blocks. He looks like the real deal. Reggie Evans got the minutes in Elton Brand's first game out, but Speights has now pieced together two nice games. He's worth some consideration at least.
Tweet
Posted by Brandon Haraway Categories: Injuries, Indiana Pacers, Dallas Mavericks, Minnesota Timberwolves,

Seriously, when's this gonna stop?
Last night, Jason Terry left the game in the first half with what turned out to be a broken left hand. Ouchie. Looks like Juan Jose Barea is the big winner here. He's worth a look if you've got the room for sure.
Then tonight, Al Jefferson left late in the game with a knee injury. He had to be helped off the court, which of course makes us all cringe. He'll have test run tomorrow, so we'll have to wait on his status. Kevin Love should be getting a little more love as long as he's out, but again, it's too early to tell.
UPDATE: ESPN.com is reporting a torn ACL. A surgery date has not been set, and neither has any sort of timetable. But it can't be good, and that's for sure. Ryan Gomes and Love are the big winners here.
UPDATE AGAIN: Looks like it's for the year. Oh my.
Also tonight, Mike Dunleavy Jr. re-injured that right knee that forced him to miss 34 games. What rough luck. We don't know his status yet either, but we can go back to business as usual while he was out it looks like.
Tweet
Posted by Brandon Haraway Categories: Injuries, Props, Milwaukee Bucks,

So of course right after my injury bug post goes up, we get another lovely injury. It's Luke Ridnour. But then again, maybe people were actually HAPPY to see him go down, because of all this Ramon Session man-love fantasy owners tend to have.
Well hopefully you either kept him all this time, or grabbed him when you heard about Michael Redd because he just went nuts. How nuts you say? Big nuts. Chuck-Norris-potato-sack-nuts. His final line:
44 points, 12 assists, 5 rebounds, 13-18 FG, 18-21 FT.
Holy crap. He was hot with Redd out, and now he may be scary hot with Ridnour out.
Tweet
Posted by Brandon Haraway Categories: Rumors, Trades, New York Knicks, Toronto Raptors, Chicago Bulls, Detroit Pistons, Miami Heat, New Orleans Hornets, Portland Trailblazers, Phoenix Suns,

A flurry of trade rumors have surfaced recently with the deadline now just less than two weeks away. That being said, let's take a look at some of the newer and more credible rumors and what they may mean to your fantasy team.
Amar'e Stoudemire
Oh boy, where do we start here? He's rumored to be going anywhere from New York to Detroit to Toronto to Portland to Chicago. Various outlets have reported GM Steve Kerr's willingness to deal anyone on the team not born in Canada. Besides STAT, Shaquille O'Neal is also rumored to be on the block (along with the whole team), but chances are even his All-Star season can't make up for the contract he's carrying around. While possible, that seems a little less likely.
The Fig Cap: What jersey will he be wearing on Opening Day?
Click to continue reading Trade Winds Blow, Are Your Teams Ready?
Tweet
Posted by Brandon Haraway Categories: Injuries, Waiver Pick Ups, Philadelphia 76ers, Toronto Raptors, Milwaukee Bucks, Orlando Magic, New Orleans Hornets, Denver Nuggets, Los Angeles Lakers,

It's that time of year again! No, not Single's Awareness Day. No, not the All-Star Break. It's that magical time that inevitable occurs every year when seemingly every relevant baller gets hurt. It's here in full effect, and let me tell ya, it sucks. Here we go again…
Elton Brand
This just broke this afternoon. This morning, it was a day-to-day sprained shoulder. Now, it's season-ending surgery. Sweeeeet. Yesterday ESPN reported that an MRI showed it was healing, too. So who steps up? Reggie Evans baby. He's long been a favorite of mine in fantasy, and with even 25 minutes we could see double digit rebounds often. Go grab him now before everyone else catches on. Marreese Speights should get a little extra burn too, and could be worth a look if you're desperate. Brand is probably safe to cut, but it might be smart to wait another day or two to make sure this is all definite.
Catch the rest of the recent injuries after the jump!
The Fig Cap: Yeah… how's that working out for ya?
Click to continue reading Injury Bug Bites, And It Hurts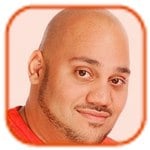 Tweet
Posted by Andru Edwards Categories: Accessories, Apple, Smartphones, Features,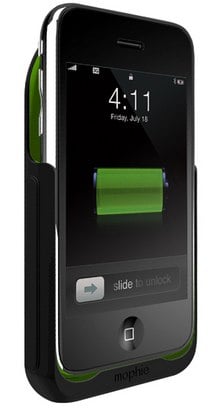 We hit you with our Mophie Juice Pack 3G review a couple of months ago, and even did a Juice Pack 3G video. Since then, we've continued enjoying how free we feel with the Juice Pack powering our iPhone 3G while we are out and about. Worries of a dead battery have all but disappeared, and that's with Push mail, calendars, and contacts running.
Now we want one of you to be able to share in that experience, which is why we are giving away a Mophie Juice Pack to one Gear Live reader. Since it's an iPhone accessory, we figured we would center the competition around that. Here are the rules:
Here's how to enter to win:
If you don't have one already, sign up for a Gear Live account
If you don't have one already, sign up for a Twitter account
Add the Gear Live Twitter account to your follow list
On Twitter, post a tweet about out contest and link to this page. In the tweet, include the phrase "#gearlive".
Once that is done, leave a comment here in this post with a direct link back to your Tweet, and also let us know what your favorite iPhone app is. Be sure you are signed in to your Gear Live account before you leave the comment.
Here's an example of an appropriate Twitter entry:
"Entering to win a Mophie Juice Pack 3G from #gearlive http://jvu.qlnk.net/"
Now, as to the actual contest dates. The contest starts today, January 28th. You have until 11:59 PM PST on February 4th to enter your comments here on this post. We will then announce our winner, chosen randomly out of all valid entrants and bonus points, on February 5th. Good luck to all, and remember, this contest is only open to residents of the United States and Canada.
© Gear Live Media, LLC. 2007 – User-posted content, unless source is quoted, is licensed under a Creative Commons Public Domain License. Gear Live graphics, logos, designs, page headers, button icons, videos, articles, blogs, forums, scripts and other service names are the trademarks of Gear Live Inc.