Posted by Scott Sargent Categories: Free Agency, H2H, Injuries, Pacific Division, Golden State Warriors, Rumors, Waiver Pick Ups,
Though still recovering from his moped-turned-busted ankle, Monta Ellis has been activated by the Golden State Warriors after serving his 30-game suspension for violating "team policy." If you remember correctly, Ellis signed a six-year deal that will ultimately pay him a hefty chunk of change; one that he can now start collecting on.
The guard can now begin taking part in team activities and will likely do so when the Warriors return from their road trip. Expect Ellis to start running some time after the Christmas holiday, and perhaps earning some playing time near the beginning of January. With that said, the dual-eligible guard deserves a roster spot in nearly every league at this point. Low risk, high reward, if you will.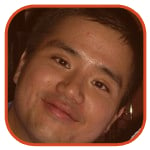 Posted by Alvin Lai Categories: H2H, Site Features, Talent,
The season has started, so we have decided to wrap up our mock draft blog. Unfortunately we only got through four rounds. Refer to the master list for a recap of the picks. Hopefully your own draft(s) went well, and my condolences if you drafted Greg Oden. Oden obviously has a lot of potential and hopefully his ankle injury on opening night is not serious.
Just for the interest of our readers, here are the players we had slated to write about in the fifth round.
Click to continue reading Dropping Dimes Mock Draft: The Fifth Round

Posted by Scott Sargent Categories: Free Agency, H2H, Props, Rookies, Roto, Sleepers, Golden State Warriors,
In the fantasy basketball ring, one thing is for certain: the Golden State Warriors will score a lot of points. For this reason, we had Monta Ellis going in the second or third round of most drafts until he injured himself in that now infamous moped accident. When the accident happened, we tapped former New Jersey Net Marcus Williams as the man to flourish.
But not so fast. Williams has disappointed big time, and has been shelved by Don Nelson as "third string." So who gets the playing time? DeMarcus Neslon, that's who.
Fig Cap: What do you get when you combine Marcus Williams with Don Nelson?
Click to continue reading Sleeper Alert: DeMarcus Nelson

Posted by Scott Sargent Categories: Free Agency, Props, Talent, Golden State Warriors, Los Angeles Clippers,
I don't know who I even thought I was kidding yesterday when I mentioned Corey Maggette taking less money to play with a contender. Who did I think he was? Gilbert Arenas?
But with the dust settling, it looks like Maggette will suit up this season in Oakland where he will be running along side Monta Ellis, Captain Jack and the rest of the Warriors. Baron Davis and Mickael Pietrus will be elsewhere, freeing up plenty of touches for the former Blue Devil. We've already laid out his weaknesses, but with the swingman playing on a team that could not care less about stopping another team from scoring, he will fit right in.
Expect plenty of points with the ever-solid percentages. Mid-round selection, here we come…

Posted by Scott Sargent Categories: Free Agency, H2H, News, Props, Rookies, Roto, Site Features,
(Editors Note: Apologies for the tardiness of this post. While Brandon was punctual as usual, I'm late in pinch-hitting the posting of his piece. Try saying that five times fast.)
So, next week is the first week of the league finals in most formats. Hopefully you are still alive, and even more so, hopefully you've had fun this season. For me personally, this was my best and most fulfilling fantasy season to date. Take a long look at that roster, see what you can dump, see what you can move around, and take a look at who's hot and who's not, because these final two weeks are what it's all about. This week I'll try and focus on guys who you may still be able to pick up.
Here's next week's slate of games (4/7-4/13):
Click to continue reading Beyond The Arc - Week 24
Posted by Brandon Haraway Categories: H2H, Roto, Site Features,

Welcome to Week 10's edition of the DD staff rankings, where we rank 20 guys deep at each position according to their weekly schedule, recent performance, and, uhh… lots of guessing.
We hope all is well as we enter the New Year and your fantasy teams are kicking some tail. Let's jump into the schedules…
Click to continue reading Dropping Dimes Staff Rankings: Week 10

Posted by Scott Sargent Categories: Editorial, Props, Site Features,
Not too many games to choose from last night, but plenty of fantasy production went down - mostly before a National audience on TNT. Let's stay strong and finish up the last weekday of the month…
The Fig Cap: HAHAHAHAHAHAHAHAHA
Click to continue reading Dropping Dimes on the Daily - 11.30.07

Posted by Scott Sargent Categories: Free Agency, H2H, Roto, Site Features, Waiver Pick Ups,
Wire to Wire aims to be your waiver wire resource for all of your fantasy basketball needs. It will dive into playing time trends, injury replacements, and even an occasional category specialist—all of which can be found on a typical waiver wire within your fantasy league at any given time.
Last week was definitely a bit rough as several of my mentions either succumbed to injury or simply underperformed. Call it a jinx or call it poor timing, it just wasn't a very fruitful exercise. Here's to hoping that this week is a bit different!
Click to continue reading Wire to Wire - 11.20.07

Posted by Matt Satten Categories: Editorial, Injuries, Props, Roto, Site Features,
In the middle of last season, a new sheriff came to town and a new way of life was established in the East Bay. One of his past transgressions caught up to him and for that he had to endure his punishment. After seemingly a lifetime of exile (actual time missed: 7 games), the enigmatic Warrior returned to battle with designs for glory. With Golden State's season spiraling out of control already, this savior's return couldn't have come at a more perfect time.
The Fig Cap: I'm only going to tell you this once
Click to continue reading Dropping Dimes on the Daily—November 19, 2007

Posted by Dennis Velasco Categories: H2H, Injuries, Props, Rookies, Roto, Site Features, Sleepers, Talent, Waiver Pick Ups,
The Fig Cap: Milk is chillin'... I am chillin'... What more can I say, top billin'.
For those of you that were waiting for the return of Dwyane Wade, to a lesser degree, Ron Artest, and to an even lesser degree, Stephen Jackson, your patience will be rewarded this coming week with a full set of games for the week. But before we get down with what individual players have been doing and could possibly continue to do, it's time to peep the number of games each NBA team has going on in Week Four of the fantasy basketball season.
Also check out DroppingDimes.com's Rankings for Week Four where we breakdown the top 20 players at each position!
Click to continue reading The Fantasy Jump Off: 11.16.07
© Gear Live Media, LLC. 2007 – User-posted content, unless source is quoted, is licensed under a Creative Commons Public Domain License. Gear Live graphics, logos, designs, page headers, button icons, videos, articles, blogs, forums, scripts and other service names are the trademarks of Gear Live Inc.