Posted by Scott Sargent Categories: Free Agency, H2H, Injuries, Pacific Division, Golden State Warriors, Rumors, Waiver Pick Ups,
Though still recovering from his moped-turned-busted ankle, Monta Ellis has been activated by the Golden State Warriors after serving his 30-game suspension for violating "team policy." If you remember correctly, Ellis signed a six-year deal that will ultimately pay him a hefty chunk of change; one that he can now start collecting on.
The guard can now begin taking part in team activities and will likely do so when the Warriors return from their road trip. Expect Ellis to start running some time after the Christmas holiday, and perhaps earning some playing time near the beginning of January. With that said, the dual-eligible guard deserves a roster spot in nearly every league at this point. Low risk, high reward, if you will.

Posted by Scott Sargent Categories: News, Trades, Charlotte Bobcats, Phoenix Suns,
I knew that the Suns and Bobcats were recently placing their players on the respective trading block, but I am admittedly surprised to see the multi-player deal that went down between the two teams. With Charlotte getting Raja Bell, Boris Diaw and Sean Singletary for shooting guard Jason Richardson, forward Jared Dudley and a draft pick, we have some changing landscapes among the ranks.
Click to continue reading Trade Reaction: Suns/Bobcats

Posted by Scott Sargent Categories: H2H, Injuries, Roto, Southeast Division, Atlanta Hawks, Talent,
After missing a dozen games with an ankle injury, Hawks forward and all-around fantasy stud Josh Smith will be back in uniform for tonight's game against Memphis. Though, if you have him on your roster and have other options given all of tonight's games, you may want to think twice about starting him.
"That's the big emphasis right now is to try not to overdo it because I'm so excited to be back," Smith said. "That's just a part of listening to your body and knowing how many minutes your body can take the first night back. And I won't lie, my body will have to tell me because in my mind, I want it all back right now."
Click to continue reading This Should Help Your Blocks and Steals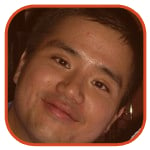 Posted by Alvin Lai Categories: Atlantic Division, Boston Celtics, New Jersey Nets, New York Knicks, Philadelphia 76ers, Toronto Raptors, Central Division, Chicago Bulls, Cleveland Cavaliers, Detroit Pistons, Indiana Pacers, Milwaukee Bucks, Editorial, H2H, Injuries, Northwest Division, Denver Nuggets, Minnesota Timberwolves, Portland Trailblazers, Seattle Supersonics, Utah Jazz, Pacific Division, Golden State Warriors, Los Angeles Clippers, Los Angeles Lakers, Phoenix Suns, Sacramento Kings, Rookies, Roto, Site Features, Sleepers, Southeast Division, Atlanta Hawks, Charlotte Bobcats, Miami Heat, Orlando Magic, Washington Wizards, Southwest Division, Dallas Mavericks, Houston Rockets, Memphis Grizzlies, New Orleans Hornets, San Antonio Spurs, Talent, Trades, Waiver Pick Ups,
Dropping Dimes is trying out a new feature. Fantasy 30 intends to rank all of the NBA teams in terms of fantasy power. A list like this tends to lead to a lot of disagreement and discussion, but the hope is that these rankings will be fluid and updated as the year goes on. Thanks to Ron Chow for the assist. In addition to publishing updates on the Fantasy 30, once in a while we hope to produce sister articles that focus on a specific team and its roster.
#1: Los Angeles Lakers: Kobe Bryant ranks as a top four fantasy player this year. The Lakers employ two fantasy-worthy starters for center in Pau Gasol and Andrew Bynum. Lamar Odom has played well coming off the bench. Jordan Farmar has sleeper point guard potential, and the team also employs three-point threats like Derek Fisher and Vlad Radmanovic. All of this adds up to the Lakers being top dog early in the year.
Click to continue reading Fantasy 30, Version 1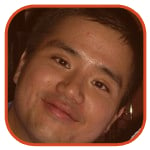 Posted by Alvin Lai Categories: H2H, Site Features, Talent,
The season has started, so we have decided to wrap up our mock draft blog. Unfortunately we only got through four rounds. Refer to the master list for a recap of the picks. Hopefully your own draft(s) went well, and my condolences if you drafted Greg Oden. Oden obviously has a lot of potential and hopefully his ankle injury on opening night is not serious.
Just for the interest of our readers, here are the players we had slated to write about in the fifth round.
Click to continue reading Dropping Dimes Mock Draft: The Fifth Round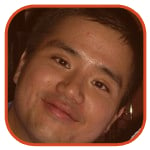 Posted by Alvin Lai Categories: H2H, Site Features,
Here is where you can find links to each pick made in our 2008 mock draft. This year we decided to focus on making picks in a head-to-head league that uses the standard eight or nine categories (with turnovers being the ninth). Check back often as we aim to have new entries up on a regular basis.
Click to continue reading Master List: 2008 Dropping Dimes Mock Draft

Posted by Scott Sargent Categories: Free Agency, Pacific Division, Golden State Warriors, Los Angeles Clippers, Talent,
While we followed up on the recent Baron Davis news not too long ago, this game of musical chairs appears to be far from over.
The Warriors appear to have been caught off guard by Sir Davis leaving for Los Angeles, thus have decided to start hurling contract offers all over the league. Word came out that Chris Mullin and crew made an offer to Washington's Gilbert Arenas - but he appears to be staying put. So, next on the list?
Former (and possibly returning) Clipper power forward Elton Brand
Click to continue reading Elton Brand Has Some Decisions to Make

Posted by Scott Sargent Categories: Free Agency, News, Talent, Cleveland Cavaliers, Golden State Warriors, Los Angeles Clippers,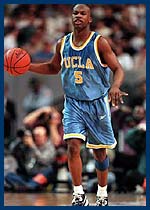 Wow, that didn't take long. As discussed briefly yesterday, Baron Davis looks to be relocating intrastate, as he has reportedly agreed to terms with the Los Angeles Clippers. While Bill Simmons picked a crummy year to not renew his season tickets, the Clips could be looking at a starting five of Davis, Cuttino Mobley, Quinton Ross, Elton Brand and Chris Kaman.
Yes, I left Corey Maggette off of that list as his money will likely now have "Baron Davis" written on the paycheck. As Nels broke down here, this doesn't exactly bode well for those that were planning on using an early pick to select Davis in the fantasy world. Even worse if you were counting on Brevin Knight.
Click to continue reading Exodus from the Bay?

Posted by Scott Sargent Categories: Free Agency, Rumors, Talent, Washington Wizards, Golden State Warriors, Los Angeles Clippers,
By now, you've likely heard that a few of last season's top producers (and one that should have been pre-injury) have decided that they will test the free agency waters.
Obviously, this will have a vast impact on the upcoming fantasy season. Rumors have it that Baron Davis will look at the Clippers, with the possible addition of Gilbert Arenas in Golden State? It's a crazy world we live in; this I know.
Stay tuned to see where these players land, as we're seeing some serious cash being left on the respective tables. And if you have time to kill, head to Disney World. You may just run into a future top-three fantasy pick!
Click to continue reading Free Agents! They're Everywhere!

Posted by Scott Sargent Categories: NBA Draft, NCAA, Rookies, Talent,
The NBA Draft came and went quicker than a Vegas night's sleep. All of the mocks that preceded, and all of the commentary that followed seemed to roll right along with what most of us felt prior to the "big day": No one has any idea what is going to happen.
Yes, the Rose-Beasley combo was at the top of many lists. But who in the world thought that a top guard would fall to Indiana, and then they would trade him away? Who thought that Darrell Arthur would fall into Brady Quinn territory? Who knew that the Lopez brothers both sounded like they took turns playing South Park's Ned?
While we were blindsided by several different events of the evening, the clay has been shaped for what will likely be yet another interesting season. And the best part? The roster moves are far from done.
Click to continue reading The NBA Draft: What I Learned
© Gear Live Media, LLC. 2007 – User-posted content, unless source is quoted, is licensed under a Creative Commons Public Domain License. Gear Live graphics, logos, designs, page headers, button icons, videos, articles, blogs, forums, scripts and other service names are the trademarks of Gear Live Inc.