Posted by Scott Sargent Categories: Free Agency, H2H, Injuries, Pacific Division, Golden State Warriors, Rumors, Waiver Pick Ups,
Though still recovering from his moped-turned-busted ankle, Monta Ellis has been activated by the Golden State Warriors after serving his 30-game suspension for violating "team policy." If you remember correctly, Ellis signed a six-year deal that will ultimately pay him a hefty chunk of change; one that he can now start collecting on.
The guard can now begin taking part in team activities and will likely do so when the Warriors return from their road trip. Expect Ellis to start running some time after the Christmas holiday, and perhaps earning some playing time near the beginning of January. With that said, the dual-eligible guard deserves a roster spot in nearly every league at this point. Low risk, high reward, if you will.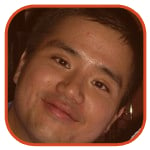 Posted by Alvin Lai Categories: H2H, Site Features, Sleepers, Talent, Waiver Pick Ups,

There's a Monta Ellis sighting in the free agent pick-ups this week. Ron Chow grabbed him for our main league, which is a 12-team daily transaction head-to-head league. Meanwhile Ron and I continue to lead the way in the experts league. This week we take on Dennis Velasco, though I say "take on" to be polite. His roster still includes Stephon Marbury, for goodness sake.
After the jump, check out the latest add/drops in leagues of various sizes.
Click to continue reading Exchange Center: Week 6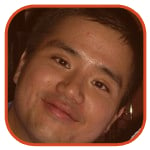 Posted by Alvin Lai Categories: H2H, Talent, Waiver Pick Ups,

I know, I know, I probably need to come up with a better title than "Exchange Center." This feature will aim to comment on the add/drop transactions in leagues that I play in, especially those in our experts' league. There should be more stuff on our draft and league very soon.
Click to continue reading Exchange Center: Week 1

Posted by Scott Sargent Categories: Free Agency, H2H, Props, Rookies, Roto, Sleepers, Golden State Warriors,
In the fantasy basketball ring, one thing is for certain: the Golden State Warriors will score a lot of points. For this reason, we had Monta Ellis going in the second or third round of most drafts until he injured himself in that now infamous moped accident. When the accident happened, we tapped former New Jersey Net Marcus Williams as the man to flourish.
But not so fast. Williams has disappointed big time, and has been shelved by Don Nelson as "third string." So who gets the playing time? DeMarcus Neslon, that's who.
Fig Cap: What do you get when you combine Marcus Williams with Don Nelson?
Click to continue reading Sleeper Alert: DeMarcus Nelson

Posted by Scott Sargent Categories: H2H, Injuries, Roto, Sleepers, Talent, Golden State Warriors,
Um…Not good. Especially if you're a Warriors fan or a keeper league owner with Monta Ellis on your roster.
Per ESPN's Marc Stein:
In the latest blow during a difficult summer for Golden State, ESPN.com has learned that Ellis—just awarded one of the biggest pay raises in league history—will be sidelined at least three months, possibly four, after suffering a severe high ankle sprain in his hometown of Jackson, Miss.

Ellis was scheduled to undergo surgery on his left ankle in Alabama on Wednesday, according to team sources, after he informed the club late last week that he had injured himself working out. More specifics about how Ellis sustained the injury were not immediately available.
Now while the megadeal that the Warriors gave Ellis isn't looking so hot. However, picking up Marcus Williams in one of the quieter moves of the season could wind up paying huge dividends - especially early on. Those that were hoping to add Williams as a sleeper this season will have to bump him up their draft sheets a bit as this news is bound to make said "sleeper" not so much of one any longer.
Sources: Warriors' Ellis out at least 3 months because of ankle injury [ESPN]

Posted by Scott Sargent Categories: Free Agency, H2H, Roto, Talent, Golden State Warriors,
This may just be the skeptic in me, but I think I'll be staying away from Andris Biedrins this year. He could be my "contract year" guy of yesteryear, that simply won't put up numbers worth the money he'll be getting paid.
After signing Monta Ellis to a new lucrative deal, the Warriors used up another $60 million on the Latvian big man with the crazy-spiked hair. With Elton Brand going East, and Baron Davis going to L.A., the Warriors may have felt that they're just going to roll on with a core group of guys; and $120 million of that will go towards the aforementioned pair.
Click to continue reading Andris Biedrins Makes Me Nervous

Posted by Scott Sargent Categories: Free Agency, Roto, Talent, Golden State Warriors,
Feel free to put Monta Ellis firmly in your early rounds for any cheatsheets you may be putting together. If there was any doubt that Ellis could be playing elsewhere, the Golden State Warriors put the kibosh on it in the ways of a six-year, $66 million deal.
Ellis wanted to stay in the Bay Area, and he got his wish. Oh, and he'll be making a bit more money in the meantime. The addition of Marcus Williams may worry a few people in terms of a time share, but after shelling out $11 million a year, you better believe that Ellis will get his burn. He's 22-years old, and could easily find himself in the late first round in keeper formats. Redrafts can feel comfortable taking him any time after Steve Nash is off of the board - which is looking like the mid-to-late second round at this point.
Warriors Give Ellis six-year contract [SJ Mercury News]

Posted by Scott Sargent Categories: Free Agency, Props, Talent, Golden State Warriors, Los Angeles Clippers,
I don't know who I even thought I was kidding yesterday when I mentioned Corey Maggette taking less money to play with a contender. Who did I think he was? Gilbert Arenas?
But with the dust settling, it looks like Maggette will suit up this season in Oakland where he will be running along side Monta Ellis, Captain Jack and the rest of the Warriors. Baron Davis and Mickael Pietrus will be elsewhere, freeing up plenty of touches for the former Blue Devil. We've already laid out his weaknesses, but with the swingman playing on a team that could not care less about stopping another team from scoring, he will fit right in.
Expect plenty of points with the ever-solid percentages. Mid-round selection, here we come…

Posted by Scott Sargent Categories: Free Agency, News, Talent, Cleveland Cavaliers, Golden State Warriors, Los Angeles Clippers,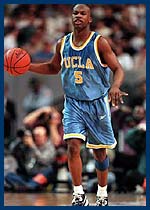 Wow, that didn't take long. As discussed briefly yesterday, Baron Davis looks to be relocating intrastate, as he has reportedly agreed to terms with the Los Angeles Clippers. While Bill Simmons picked a crummy year to not renew his season tickets, the Clips could be looking at a starting five of Davis, Cuttino Mobley, Quinton Ross, Elton Brand and Chris Kaman.
Yes, I left Corey Maggette off of that list as his money will likely now have "Baron Davis" written on the paycheck. As Nels broke down here, this doesn't exactly bode well for those that were planning on using an early pick to select Davis in the fantasy world. Even worse if you were counting on Brevin Knight.
Click to continue reading Exodus from the Bay?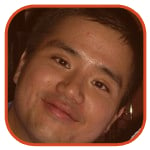 Posted by Alvin Lai Categories: Site Features,
The next couple of games in our tourney are going up a bit early due to me having Father's Day commitments tomorrow. To all the dads and families out there, have a wonderful day. Just finished watching Tiger Woods wrap up his third round…great stuff. Good luck tomorrow, Tiger.
The Celtics meeting the Lakers again in the Finals was supposed to wax nostalgia non-stop, but the ball has been pretty flat and ugly. With the Lakers blowing that huge lead in Game 4, the Celtics have a chance to clinch the series. The Lakers' homecourt has been taken away before; Michael Jordan and the Chicago Bulls won three straight at the Forum to win their first championship back in 1991. I have heard the notion that MJ would never have let his team blow that lead in the Finals, and I agree. The Kobe to MJ comparisons will be cooled for a while. Here's hoping the Lakers regroup and extend the series.
Searched the archives and found a picture of Dwyane Wade in an old Miami Heat uniform. Flash is in action this week.
Click to continue reading Dropping Dimes Two on Two Tourney: Round 2, Games 3 and 4
© Gear Live Media, LLC. 2007 – User-posted content, unless source is quoted, is licensed under a Creative Commons Public Domain License. Gear Live graphics, logos, designs, page headers, button icons, videos, articles, blogs, forums, scripts and other service names are the trademarks of Gear Live Inc.