Posted by Ron Chow Categories: H2H, Props, Site Features, Los Angeles Lakers,
A lot can change in a year. Last year, who would have thought a humble Dropping Dimes writer would be tying the knot in 2008! Yours truly will be taking the plunge in the upcoming month. I am hoping I can finish all my fantasy football drafts before the wedding?! I digress. Last summer, the fantasy basketball world was debating whether Kobe Bryant or LeBron James should be taken with the first overall pick. Fast forward to this summer, and Chris Paul has entered into the fantasy fray of first overall pick considerations. When my turn came with the third pick, I was not completely surprised that Kobe dropped to me. Have a peep at what the defending regular season MVP has in store for the upcoming season.

Caption: Kobe Bryant holding MVP Award with daughters; Gianna (R) and Natalia (L).
Click to continue reading Dropping Dimes Mock Draft: Round 1, Pick 3 - Kobe Bryant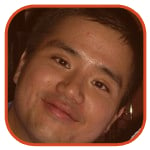 Posted by Alvin Lai Categories: H2H, Southwest Division, New Orleans Hornets, Talent,

We here at Dropping Dimes have selected LeBron James #1 overall for three years running now. This year our mock draft focuses towards a head-to-head league; even with the lower FT%, LBJ is a surefire pick.
Where does that leave us now with the #2 pick? Happily calling on the name of the point guard who can shove Superman to the curb, that's where.
Click to continue reading Dropping Dimes Mock Draft: Round 1, Pick 2 - Chris Paul

Posted by Scott Sargent Categories: Central Division, Cleveland Cavaliers, Editorial, H2H, Props, Roto, Site Features, Talent,
It's the time…
Of the season…
For the third annual DD Mock Draft. The mock where the fellas over at this here blog will aim to bring you as many mock selections as possible before the start of the regular season. But while other mock drafts will give you an entire round with little analysis with each selection, we here will give you one pick at a time. With each pick, you'll get the thoughts behind it as well as the up/down side to taking said player at each respective slot.
With that said…Let's get into it.
Round 1, Pick 1: LeBron James, SF, CLE
Click to continue reading Dropping Dimes Mock Draft: Round 1, Pick 1 - LeBron James
Sarge has been on point with his commentary on the goings-on this off-season. We are gearing up for our annual mock draft blog and look for that to launch in early August.
For now, let's finish off the two-on-two tourney! The twist that was hinted at last week? The four players that have made it this far now get to partner with each remaining competitor. This has been a two-on-two contest, but the champion will only be one man. So who's it going to be?
Click to continue reading Dropping Dimes Two on Two Tourney: The Finals

Elton Brand signed his big contract with Philadelphia earlier in the week, and now must suit up for quarter-final two-on-two basketball! It might not be Federer vs. Nadal in the Wimbledon Final, but an interesting duo awaits Mr. Brand Name.
Click to continue reading Dropping Dimes Two on Two Tourney: Round 3, Games 3 and 4

Posted by Scott Sargent Categories: Free Agency, News, Roto, Rumors, Talent, Boston Celtics, Cleveland Cavaliers, Detroit Pistons, Los Angeles Clippers,
While Bill Plaschke pours his heart out to Elton Brand in L.A. and Golden State fans are still hoping they're just in a bad dream, the rest of the NBA is looking at the rest of the free agent pool - with one of the bigger names out there being a former Clipper in Corey Maggette.
Magg's fantasy value has always been in his scoring efforts as well as his contributions in terms of efficiency. One of the better free throw shooters in the league, Maggette typically finds a way to get to the rack or cash in from the stripe if hindered. Never much of a rebounder or defender..or three-point shooter for that matter… some have been a bit touchy with drafting someone that could only help in select categories.
But this value may be on the rise (or the fall) depending on where Maggette lands…
Click to continue reading About Corey Maggette

Posted by Scott Sargent Categories: Free Agency, News, Talent, Cleveland Cavaliers, Golden State Warriors, Los Angeles Clippers,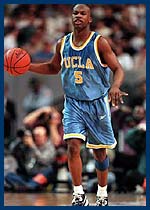 Wow, that didn't take long. As discussed briefly yesterday, Baron Davis looks to be relocating intrastate, as he has reportedly agreed to terms with the Los Angeles Clippers. While Bill Simmons picked a crummy year to not renew his season tickets, the Clips could be looking at a starting five of Davis, Cuttino Mobley, Quinton Ross, Elton Brand and Chris Kaman.
Yes, I left Corey Maggette off of that list as his money will likely now have "Baron Davis" written on the paycheck. As Nels broke down here, this doesn't exactly bode well for those that were planning on using an early pick to select Davis in the fantasy world. Even worse if you were counting on Brevin Knight.
Click to continue reading Exodus from the Bay?

Posted by Scott Sargent Categories: Injuries, Talent,
Sigh.
If you're in the New York area, SlamOnline has the details for a clebration of those players that have about a 25 percent chance of ruining your fantasy season*.
Led by head coach Mike Krzyzewski, Team USA will gather at Rockefeller Center's famed ice rink for a team introduction that will feature all 12 members of the squad that will represent the United States this summer. The event will be hosted by TV personality Kevin Frazier.
No word on whether J.J. Redick will be in attendance.
*Not statistically proven, by any means
Celebrate the US Olympic Team Monday in NYC! [Slam Online]
© Gear Live Media, LLC. 2007 – User-posted content, unless source is quoted, is licensed under a Creative Commons Public Domain License. Gear Live graphics, logos, designs, page headers, button icons, videos, articles, blogs, forums, scripts and other service names are the trademarks of Gear Live Inc.