Posted by Brandon Haraway Categories: Disses, Props, New York Knicks, Philadelphia 76ers, Chicago Bulls, Cleveland Cavaliers, Indiana Pacers, Atlanta Hawks, Dallas Mavericks, San Antonio Spurs, Minnesota Timberwolves, Golden State Warriors, Los Angeles Lakers, Phoenix Suns,

Not much surprising Thursday, as the Lakers and Cavs both won on the road. For a while, it looked like the Suns might be able to pull a win but no. I think the coffin has been nailed shut, wheeled out, and thrown into the Grand Canyon now.
Thursday's best: Nobody else but LeBron James. It's his third triple-double in as many games, as he went for 34 points, 10 boards, and 13 dimes with 3 steals and 3 blocks. Is there any real question who the MVP is right now?

Thursday's worst: The Phoenix Suns. It's a sad time in Phoenix, let me tell you. It's over. Gone. Done for. And maybe now I'll stop talking about the Suns for the rest of the season. I want to.
Keep an eye on: The Suns bench. Now that it's obvious they're toast, we may see some Robin Lopez and Goran Dragic action. Just sayin'.
What to watch for Friday: A pretty large docket Friday, with some pretty crappy games. The best is probably Dallas at Golden State. Hey, what else do you want me to say when there are gems like Knicks-Timberwolves and Bulls-76ers? Pacers-Hawks might be worth watching. Maybe.
Posted by Brandon Haraway Categories: Disses, Props, Boston Celtics, New York Knicks, Chicago Bulls, Cleveland Cavaliers, Detroit Pistons, Atlanta Hawks, Miami Heat, Orlando Magic, Washington Wizards, New Orleans Hornets, San Antonio Spurs, Utah Jazz, Los Angeles Lakers, Phoenix Suns,

Wednesday was somewhat eventful, at least in terms of real basketball. Utah had their 12-game winning streak snapped in Atlanta, Miami upset the Celtics, and the Knicks took down the Pistons on the road in overtime. It's worth noting that Dwyane Wade had a poor shooting night, but still willed his team to a big win over the Celtics, something that I said yesterday he'd need to do before I seriously put him in my personal MVP race. Well, in my books, he's number two right now right behind LeBron James. Sorry Kobe.
Wednesday's best: Chris Paul for sure. He had a triple-double, posting 30 points, 10 rebounds, and 13 assists, along with 4 steals in a comeback win over the Wizards. If only the Hornets could get their you-know-what together, Paul would be right in the thick of the MVP race.
Wednesday's worst: Oh Ben Gordon, why must you tease us? After posting 43 points Monday, he shoots 1-10 for 4 big points in a big loss at Orlando. How you go from 8-11 from three point range Monday to 0-1 Wednesday blows my mind. Explain it to me Bulls fans. I dare you to try.
Keep an eye on: Never thought I'd say this, but… JJ Redick? He's been getting some minutes in the last two games (30 Monday and 21 Wednesday) and has averaged 11 in those two. But where you might find use for him is while streaming in the playoffs. He could be good for an assured three a gamewith the right minutes if you're in a deep league or the wire is thin.

What to watch for Thursday: TNT Thursday features Lakers at Spurs followed by Cavaliers at Suns (a game I wish I was going to). The first will be typical Lakers/Spurs, and the second will be… a blowout. I'm poredicting a big game for A) Mo Williams, B) LeBron James, or C) both of them.
Posted by Brandon Haraway Categories: Disses, Props, Cleveland Cavaliers, San Antonio Spurs, Denver Nuggets, Los Angeles Clippers, Los Angeles Lakers, Phoenix Suns, Sacramento Kings,

Another Thursday, another crappy couple games. The first game put me to sleep, and well, even my own team couldn't wake me up in the second game. With two games, there's pretty slim pickens for the day's best, but here it is…
Thursday's best: Lamar Odom. He had 23 points, 9 boards, and 4 assists with 3 blocks, but the impressive part was him going 11-12 from the field. The Lakers shot 54%, the Suns played without Steve Nash, and the Lakers won by 26. Go figure.
Thursday's worst: You know what, this isn't exactly a horrible line, but it's a bad game for this guy. And with two games on Thursday, he wins (or loses). LeBron James. Why? I mean the guy had 21 points. Well, he had zero assists and one rebound. No wonder the Cavs looked awful.
Keep an eye on: Anderson Varejao. Pretty nasty injury tonight to Ben Wallace, and he could miss some time. Andy V will get those minutes and produce. He might be worth a gamble in deep leagues. Grab him now before people start to wake up.
What to watch for Friday: A few really good games worth watching if you can. The Cavs take on the Spurs in Texas, and the Lakers travel to Denver for the second game of a back-to-back. And… wait for it… a little bit longer… it's coming… THE CLIPPERS AND THE KINGS!! I mean, it's an even matchup…
Posted by Brandon Haraway Categories: Disses, Props, Boston Celtics, Chicago Bulls, Cleveland Cavaliers, New Orleans Hornets, Denver Nuggets, Minnesota Timberwolves, Seattle Supersonics, Utah Jazz, Los Angeles Lakers, Phoenix Suns,

Friday night was something special. We saw an epic battle between the Lakers and Hornets, in which Chris Paul fouling out might have cost the Hornets a big upset, yet another 140-point outburst by the Suns, and one of the truly amazing single performances in recent years by none other than LeBron James. I really hope you got to see at least part of one of these games.
Friday's best: LeBron takes the cake here, and it's not close. The man scored 16 points in less than three minutes at the beginning of the third quarter. He finished with 55 points, 5 rebounds, 9 assists, and 8 threes. About half of those threes were at least a couple feet behind the line. Truly amazing. But let's not look past Paul's 21 points, 5 rebounds, 16 dimes, and 4 steals and Leandro Barbosa's career-high 41 points (on 16-21 shooting!), 7 rebounds, 7 assists, and 6 steals. Two extremely outstanding lines that would easily top most other nights. Oh, and Randy Foye had 36 points, 6 rebounds, 3 assists, and 4 steals too.
Friday's worst: Peja Stojakovic. He had 5 points on 2-11 shooting (1-8 beyond the arc) in 29 minutes. If he had connected on just a couple more shots, the short-handed Hornets would have taken down the mighty Lakers in Hollywood… oh well. He's just so inconsistent, it has to be maddening for his owners.
Keep an eye on: The Chicago Bulls. Big win tonight at home against the Nuggets, in the first game after acquiring Brad Miller and John Salmons... and they didn't even play. Maybe it was a big chemistry booster. Maybe they can make noise in the playoffs. Maybe they should try to climb a few spots and get out of facing the Celtics or Cavs in the first round.
What to watch for tomorrow: The best game on the docket tomorrow is easily New Orleans at Utah. One team coming off a pretty tough loss tonight in OT traveling to play a team in an emotional turbulent time, toppling the defending champs Thursday and losing their owner and influential Utah man Larry H. Miller. Should be a pretty interesting game, and definitely an emotional one for the Jazz and their fans. I wish Miller's family and the community to best as they recover from this tough loss.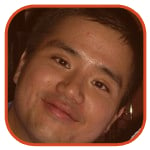 Posted by Alvin Lai Categories: H2H, Site Announcements, Talent,

Yahoo leagues give fantasy GMs access to something they call "MVPs"; check it out if you ever have a chance. This tool looks at how many times a player makes up part of a roster in the top 500 public leagues. They have separate analyses for rotisserie and head-to-head leagues. Since our experts league is h2h, the focus is on that here.
Not surprisingly, a consensus top four pick headlines the list. Consider it an early Christmas if you are currently riding high with Amare Stoudemire packing lots of punch to your team. Interestingly, among the top 500 teams in public h2h leagues, Amare can be found on only 21.0% of them which translates into one in every five teams. According to "MVPs" here is a team of the players most connected to success after two weeks of play.
Click to continue reading Early H2H MVPs?

Posted by Scott Sargent Categories: H2H, Roto, Site Features, Talent, Cleveland Cavaliers,
With two forwards and a center already supporting this roster, it was time to address the guard position. The good part about the current make-up of this team is that Rashard Lewis and Antawn Jamison can rack up small-ball statistics, so you are not limited in where you can go with the fourth round pick.
With that said, the tier of Chauncey Billups and Jose Calderon are off of the board. With there being a slew of other options that may be a bit to risky to take at this slot, I have no problems "settling" for…
Mo Williams, PG, Cleveland Cavaliers
Click to continue reading Dropping Dimes Mock Draft - Round 4, Pick 9: Mo Williams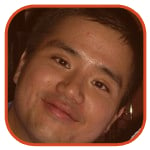 Posted by Alvin Lai Categories: Atlantic Division, Boston Celtics, H2H, Site Features, Talent,

In Dirk Nowitzki and Baron Davis, this team has a pair of versatile fantasy studs. So it is time to draft the "best player available," right? But are you not always trying to draft the best player available? I suppose that double-talk came from the notion of not drafting due to positional needs or off-the-court issues.
This man continues to ride high on a championship wave. A little over a year ago, he wanted to be traded. Now people mention him as being hall of fame material. That's the "Truth."
Round 3, Pick 7: Paul Pierce, SG/SF, Boston Celtics
Click to continue reading Dropping Dimes Mock Draft: Round 3, Pick 7 - Paul Pierce

Posted by Ron Chow Categories: H2H, Site Features, Southeast Division, Atlanta Hawks, Talent,
I need to admit something; I have a serious man-crush on Josh Smith. I do not mean the stalking or restraining order type of crush. It is a crush on Josh Smith's stat-stuffing ways and what he can contribute to one's fantasy b-ball team, especially in blocks.
I remember the fascination began in his rookie season. It was a cold December day and during my daily routine of reviewing basketball box scores, there was a game between Atlanta and Detroit and Josh Smith had four blocks. I remember reviewing his game logs prior to the Detroit game and noticed that he had registered at least a block in the four games and back then he was SG/SF-eligible which was an added bonus. I plucked Smith off the waiver wire and plugged him into the lineup. Later in the month, Josh Smith registered 10 blocks in a game at Dallas!! I guarantee Josh Smith was claimed off every waiver wire after the Dallas game. J-Smoove single-handled won the blocks category during my H2H match-up that week!
I was able to draft him in the following season and since then Josh Smith has eluded my fantasy team. This year might be the year that I will re-ignite the man-crush with Josh Smith. Have a peep and see why you should share my man-crush with J-Smoove.
Round 2, Pick 12 – Josh Smith, SF/PF, Atlanta Hawks
Click to continue reading Dropping Dimes Mock Draft: Round 2, Pick 12 - Josh Smith

Posted by Scott Sargent Categories: Central Division, Cleveland Cavaliers, Editorial, H2H, Props, Talent,
No fantasy draft will go down without LeBron James going among the top three, dependant upon scoring. But one thing that owners may want to consider is the minutes that James may (or may not) play this year.
There has been an ongoing concern over the amount of time that James spends on the floor, but most of this is due to the lack of supporting cast that dons the Wine and Gold. But with the addition of Mo Williams, and the re-signing of Delonte West, Danny Ferry may finally have a few more pieces to help keep things together while James gets a bit of rest. Cleveland's Terry Pluto hinted towards this movement this weekend, and I do not think it is too far-fetched.
James just finished playing in the Olympics. The Cavaliers fell a bit flat in the playoffs last season, especially towards the end of games. And while we heard this in the past about several other stars (specifically Steve Nash or Jason Kidd), do not be surprised if James isn't logging 40-plus minutes every night. Of course, do not be shocked if he plays every minute of the season; just know that it isn't the initial plan.
Terry's Talkin' ... about Cavs' new backcourt [Cleveland.com]

Posted by Scott Sargent Categories: Disses, H2H, Props, Site Features, Talent, Cleveland Cavaliers, Utah Jazz,
There comes a point in every fantasy draft where one must come to terms with the fact that he or she just may have to select a player that is despised for one reason or another. Perhaps the player was on a former team and he failed to live up to expectations (cough, Larry Hughes). Perhaps he plays for a team that has been the reason for personal disappointments, like say Boston topping Cleveland in nearly every sport for the past three years. Or perhaps a player used to be on a team that you root for, but he no longer is after things did not end well. Compounding this, consider the fact that the player may have conned his team in to allowing him to opt out of his contract early, only to bolt for a different team shortly thereafter. And for the example, pretend that the then owner of the team was an elderly blind man.
Oh, how I love fantasy sports….
Round 2, Pick 3 - Carlos Boozer, PF/C, Utah Jazz
Click to continue reading Dropping Dimes Mock Draft: Round 2, Pick 3 - Carlos Boozer
© Gear Live Media, LLC. 2007 – User-posted content, unless source is quoted, is licensed under a Creative Commons Public Domain License. Gear Live graphics, logos, designs, page headers, button icons, videos, articles, blogs, forums, scripts and other service names are the trademarks of Gear Live Inc.