Posted by Brandon Haraway Categories: Disses, Props, Boston Celtics, New York Knicks, Chicago Bulls, Cleveland Cavaliers, Detroit Pistons, Atlanta Hawks, Miami Heat, Orlando Magic, Washington Wizards, New Orleans Hornets, San Antonio Spurs, Utah Jazz, Los Angeles Lakers, Phoenix Suns,

Wednesday was somewhat eventful, at least in terms of real basketball. Utah had their 12-game winning streak snapped in Atlanta, Miami upset the Celtics, and the Knicks took down the Pistons on the road in overtime. It's worth noting that Dwyane Wade had a poor shooting night, but still willed his team to a big win over the Celtics, something that I said yesterday he'd need to do before I seriously put him in my personal MVP race. Well, in my books, he's number two right now right behind LeBron James. Sorry Kobe.
Wednesday's best: Chris Paul for sure. He had a triple-double, posting 30 points, 10 rebounds, and 13 assists, along with 4 steals in a comeback win over the Wizards. If only the Hornets could get their you-know-what together, Paul would be right in the thick of the MVP race.
Wednesday's worst: Oh Ben Gordon, why must you tease us? After posting 43 points Monday, he shoots 1-10 for 4 big points in a big loss at Orlando. How you go from 8-11 from three point range Monday to 0-1 Wednesday blows my mind. Explain it to me Bulls fans. I dare you to try.
Keep an eye on: Never thought I'd say this, but… JJ Redick? He's been getting some minutes in the last two games (30 Monday and 21 Wednesday) and has averaged 11 in those two. But where you might find use for him is while streaming in the playoffs. He could be good for an assured three a gamewith the right minutes if you're in a deep league or the wire is thin.

What to watch for Thursday: TNT Thursday features Lakers at Spurs followed by Cavaliers at Suns (a game I wish I was going to). The first will be typical Lakers/Spurs, and the second will be… a blowout. I'm poredicting a big game for A) Mo Williams, B) LeBron James, or C) both of them.

Posted by Scott Sargent Categories: H2H, Site Features, Talent, Detroit Pistons,
To say that this team is stacked with scoring and solid percentages is a complete understatement. Obviously, few teams will be able to nab Deron Williams in the third round with his recent ascent up draft boards, but regardless. With three solid additions throughout the beginning of the draft, round four is now a time where we have to add a big man. I would hate to add one that would drag down the solid percentages that we already have; and if I could do so while adding some big-ball stats, even better.
The tenth pick in the fourth round is a great place to take a player who can do just that.
Rasheed Wallace, PF/C, Detroit Pistons
Click to continue reading Dropping Dimes Mock Draft: Round 4, Pick 10 - Rasheed Wallace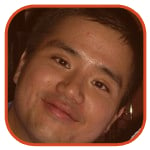 Posted by Alvin Lai Categories: Atlantic Division, Boston Celtics, H2H, Site Features, Talent,

In Dirk Nowitzki and Baron Davis, this team has a pair of versatile fantasy studs. So it is time to draft the "best player available," right? But are you not always trying to draft the best player available? I suppose that double-talk came from the notion of not drafting due to positional needs or off-the-court issues.
This man continues to ride high on a championship wave. A little over a year ago, he wanted to be traded. Now people mention him as being hall of fame material. That's the "Truth."
Round 3, Pick 7: Paul Pierce, SG/SF, Boston Celtics
Click to continue reading Dropping Dimes Mock Draft: Round 3, Pick 7 - Paul Pierce

Posted by Dennis Velasco Categories: H2H, Northwest Division, Utah Jazz, Props, Site Features,
The Fig Cap: "Yeah… Chris Paul, who?"
Okay, Deron Williams of the Utah Jazz isn't exactly to the point of mocking Chris Paul, arguably the first overall fantasy basketball pick, of the New Orleans Hornets, but he is more than holding his own. Unfortunately, for Raymond Felton, the same cannot be said of him. For those of you that don't remember the 2005 NBA Draft, Williams was drafted third overall, Paul fourth overall, and Felton fifth overall. While Felton is still trying to relatively find his way in the NBA, Paul and Williams are perennial All-Star caliber players and the latter should be climbing up fantasy basketball drafts as the season gets closer. How many potential 20-10 players are there in the NBA? Only several, and Williams is one.
Round 3, Pick 3 - Deron Williams, PG, Utah Jazz
Click to continue reading Dropping Dimes Mock Draft: Round 3, Pick 3 - Deron Williams

Posted by Scott Sargent Categories: H2H, Props, Site Features, Talent, New Orleans Hornets,
When selecting at the end of the second round, not only do you get to pair this person with a relative stud in the league, but this is also where you capitalize on the settings on which your league is constructed. With Kobe Bryant falling to third overall, this team already has a solid foundation in… well, all things Kobe.
With this league being of the head-to-head variety, adding a well-rounded big is ideal. One that will help build off of the scoring foundation while adding some boards and not killing any of your percentages. I think I have just the man for the job…
Round 2, Pick 10 - David West, PF, New Orleans Hornets
Click to continue reading Dropping Dimes Mock Draft: Round 2, Pick 10 - David West

Posted by Ron Chow Categories: H2H, Props, Site Features, Los Angeles Lakers,
A lot can change in a year. Last year, who would have thought a humble Dropping Dimes writer would be tying the knot in 2008! Yours truly will be taking the plunge in the upcoming month. I am hoping I can finish all my fantasy football drafts before the wedding?! I digress. Last summer, the fantasy basketball world was debating whether Kobe Bryant or LeBron James should be taken with the first overall pick. Fast forward to this summer, and Chris Paul has entered into the fantasy fray of first overall pick considerations. When my turn came with the third pick, I was not completely surprised that Kobe dropped to me. Have a peep at what the defending regular season MVP has in store for the upcoming season.

Caption: Kobe Bryant holding MVP Award with daughters; Gianna (R) and Natalia (L).
Click to continue reading Dropping Dimes Mock Draft: Round 1, Pick 3 - Kobe Bryant

Posted by Scott Sargent Categories: Injuries, Talent,
Sigh.
If you're in the New York area, SlamOnline has the details for a clebration of those players that have about a 25 percent chance of ruining your fantasy season*.
Led by head coach Mike Krzyzewski, Team USA will gather at Rockefeller Center's famed ice rink for a team introduction that will feature all 12 members of the squad that will represent the United States this summer. The event will be hosted by TV personality Kevin Frazier.
No word on whether J.J. Redick will be in attendance.
*Not statistically proven, by any means
Celebrate the US Olympic Team Monday in NYC! [Slam Online]
The summer blockbuster season is almost upon us. NBA fans have already had a few blockbuster games in the playoffs; that double-overtime game between San Antonio and Phoenix was incredible.
In this retrospective article, we praise the players that played every single game, a luxury all fantasy owners know is few and far between. There are quite a few surprises on this list.
Click to continue reading Props to the Ironmen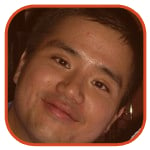 Posted by Alvin Lai Categories: NBA Playoffs, Site Announcements,
The GMs in my main league gathered last night for our first ever auction draft for our playoff pool. In years past, we would randomly set a draft order and pick players in a serpentine fashion. However that always seemed a bit unfair to the people drafting later in the order.
The auction draft was a blast. When did LBJ go and how much was the winning bid for him? Check out the draft results now.
Click to continue reading Results of Playoff Auction Draft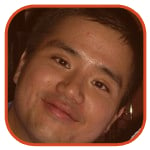 Posted by Alvin Lai Categories: Site Announcements, Site Features, Street Ball, Talent, Toronto Raptors, Detroit Pistons, Miami Heat, Dallas Mavericks, New Orleans Hornets, San Antonio Spurs, Sacramento Kings,
Our one-on-one tourney was a blast to conduct last year and you can click on the link to check it out. Spoiler alert! The link takes you to the winner being crowned and the page has links to all of the match-ups.
So what better way to follow that up but to double the pleasure, double the fun and make it a two-on-two tourney, people! G'yeah! There are only four more days before the regular season comes to a close. Thankfully us hoopheads have two months of playoff action to look forward to, but fantasy play dies down in favor of baseball, golf and barbeque unless you and your buddies set up a playoff pool. So check back every Sunday and give us your ten cents for the match-ups we set up for you! Who will be the "Dynamic Duo" when all is said and done?
Click to continue reading Dropping Dimes Two-on-Two Tourney Begins!
© Gear Live Media, LLC. 2007 – User-posted content, unless source is quoted, is licensed under a Creative Commons Public Domain License. Gear Live graphics, logos, designs, page headers, button icons, videos, articles, blogs, forums, scripts and other service names are the trademarks of Gear Live Inc.