Posted by Scott Sargent Categories: Free Agency, Injuries, Roto, Talent, Waiver Pick Ups, Indiana Pacers,
Nearly forgotten swingman Mike Dunleavy Jr. may be close to making a start for the Indiana Pacers.
After being sidelined for the entire season thus far with a knee injury, Dunleavy has started practicing and is up to a reported 20 minute sessions. The next step is obviously going to be five-on-five contact drills, ensuring that the knee is alright and that Dunleavy himself is up to par from a conditioning standpoint.
Not that I expect a complete fall-off of the other Pacers, but this obviously means not-so-good things for other scoring options like Danny Granger and Marquis Daniels. Daniels owners may want to start sticking some trade feelers out as he's in line to take the biggest hit from the pending Dunleavy return.

Posted by Scott Sargent Categories: Free Agency, H2H, Injuries, Pacific Division, Golden State Warriors, Rumors, Waiver Pick Ups,
Though still recovering from his moped-turned-busted ankle, Monta Ellis has been activated by the Golden State Warriors after serving his 30-game suspension for violating "team policy." If you remember correctly, Ellis signed a six-year deal that will ultimately pay him a hefty chunk of change; one that he can now start collecting on.
The guard can now begin taking part in team activities and will likely do so when the Warriors return from their road trip. Expect Ellis to start running some time after the Christmas holiday, and perhaps earning some playing time near the beginning of January. With that said, the dual-eligible guard deserves a roster spot in nearly every league at this point. Low risk, high reward, if you will.

Posted by Scott Sargent Categories: Editorial, H2H, Props, Sleepers, Talent, Waiver Pick Ups, San Antonio Spurs,
Over his past six games, San Antonio's Matt Bonner is quietly averaging 12 points, eight rebounds, and two three-point field goals made. Add in his 80 percent free throw stroke, and deeper league teams looking for some small ball help may want to ginger up their roster.
Superman wears Matt Bonner pajamas.

Posted by Scott Sargent Categories: News, Trades, Charlotte Bobcats, Phoenix Suns,
I knew that the Suns and Bobcats were recently placing their players on the respective trading block, but I am admittedly surprised to see the multi-player deal that went down between the two teams. With Charlotte getting Raja Bell, Boris Diaw and Sean Singletary for shooting guard Jason Richardson, forward Jared Dudley and a draft pick, we have some changing landscapes among the ranks.
Click to continue reading Trade Reaction: Suns/Bobcats

Posted by Scott Sargent Categories: H2H, Injuries, Roto, Southeast Division, Atlanta Hawks, Talent,
After missing a dozen games with an ankle injury, Hawks forward and all-around fantasy stud Josh Smith will be back in uniform for tonight's game against Memphis. Though, if you have him on your roster and have other options given all of tonight's games, you may want to think twice about starting him.
"That's the big emphasis right now is to try not to overdo it because I'm so excited to be back," Smith said. "That's just a part of listening to your body and knowing how many minutes your body can take the first night back. And I won't lie, my body will have to tell me because in my mind, I want it all back right now."
Click to continue reading This Should Help Your Blocks and Steals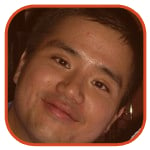 Posted by Alvin Lai Categories: H2H, Site Features, Sleepers, Talent, Waiver Pick Ups,

There's a Monta Ellis sighting in the free agent pick-ups this week. Ron Chow grabbed him for our main league, which is a 12-team daily transaction head-to-head league. Meanwhile Ron and I continue to lead the way in the experts league. This week we take on Dennis Velasco, though I say "take on" to be polite. His roster still includes Stephon Marbury, for goodness sake.
After the jump, check out the latest add/drops in leagues of various sizes.
Click to continue reading Exchange Center: Week 6

Posted by Scott Sargent Categories: Free Agency, Props, Rookies, Sleepers, Talent, Waiver Pick Ups, Seattle Supersonics,
In one of my deeper leagues, I'm the proud owner of Oklahoma City's Russell Westbrook. Though I can rarely find a spot for him on my active roster, I've been a big fan of what the kid has been able to do thus far. And while he's not putting up OJ Mayo-like scoring numbers, SLAMOnline gets dirty with the numbers behind the scenes.
Through his first 14 games (this excludes the Thunder most recent game vs. Phoenix), Westbrook has been on the floor for 52 percent of the total minutes Oklahoma City has played. When comparing the team's production per 100 possessions when the rookie is on the floor as opposed to when he is off the floor, the Thunder scored 10 more points and allowed 16 less points. That means for everyone 100 possessions that Westbrook was on the floor for those games the Thunder were at +25.9 when compared to the time that he was on the bench.
Factor in the point that this team is dreadful and Earl Watson isn't exactly the point guard of the future, and I think this kid is going to have a huge second half for fantasy owners. We could be looking at about 16/5/6 with about two steals a game. If he can somehow increase those assist numbers even more, you're looking at a Rajon Rondo with higher scoring. We could all use something like that at the end of our bench.
Russell Westbrook: Playing Like The ROY? [SLAMOnline]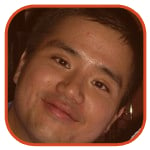 Posted by Alvin Lai Categories: H2H, Site Features, Sleepers, Talent, Trades, Waiver Pick Ups,

Ron Chow and I continue to watch our team roll in our Dropping Dimes experts league. We have held on to our first place ranking with a 28-8 record. As for the other Dime droppers, Dennis Velasco and Brandon Haraway sit in playoff position, 5th and 6th place, respectively. Sarge and his squad have struggled and rank 12th in a 14-team league. Who's the caboose thus far? Jon Loomer from NBA.com and his "Loomer's Losers" have been, well, losing. His team has averaged a 6-3 loss in league play thus far.
I have been checking out waiver wire articles from various sites, and more often than not, every player listed was drafted or was picked up many days ago. Hopefully by listing the pick-ups from 10-, 12- and 14-team leagues, you can get the sense of what is happening around the fantasy world, and land some of these blue chip waiver wire players.
Click to continue reading Exchange Center: Week 5

Posted by Scott Sargent Categories: Free Agency, H2H, Props, Rookies, Roto, Talent, Waiver Pick Ups, Washington Wizards,
Okay, maybe not all, but if you can afford to stash a high-upside center on your bench…do it.
In a 12-team league where I have a considerably deep bench, last week, I added JaVale McGee with hopes of more double-double love. I'm considering it in another league that is a bit more shallow, with the only hurdle being who to drop. And now that we have the words Sports Illustrated and GMTR, it's looking like the radar has officially received a new blip. And that blip is a seven-foot tall kid with the wingspan of a pterodactyl.
B-Ref shows his 36-minute numbers to provide a very solid 15 points, 10 rebounds and two blocks with 52.2 percent shooting. Now, just like Nels mentioned, we can't bank on 36 minutes. However, once the Wiz brass gets restless, look for a lot more of McGee as the fans love him and (quite frankly!), what do they have to lose? And why shouldn't you benefit from that?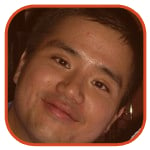 Posted by Alvin Lai Categories: H2H, Site Features, Sleepers, Talent, Waiver Pick Ups,

What a debut! 37 points in 40 minutes of play. A question burns…why was this guy initially behind Marcus Williams, DeMarcus Nelson and C.J. Watson? If you play in an active league, Anthony Morrow has already been grabbed by one of your rival owners. Anyone who can drop more than 30+ in their first game deserves a chance.
Relatively unknown, the DeLorean had to be fired up to go back into time where a picture of Morrow during his George Tech days was found. Surely, more photos of him in his professional digs will be available soon.
Click to continue reading Exchange Center: Week 4
© Gear Live Media, LLC. 2007 – User-posted content, unless source is quoted, is licensed under a Creative Commons Public Domain License. Gear Live graphics, logos, designs, page headers, button icons, videos, articles, blogs, forums, scripts and other service names are the trademarks of Gear Live Inc.