Posted by Brandon Haraway Categories: Disses, Props, Boston Celtics, New York Knicks, Chicago Bulls, Cleveland Cavaliers, Detroit Pistons, Atlanta Hawks, Miami Heat, Orlando Magic, Washington Wizards, New Orleans Hornets, San Antonio Spurs, Utah Jazz, Los Angeles Lakers, Phoenix Suns,

Wednesday was somewhat eventful, at least in terms of real basketball. Utah had their 12-game winning streak snapped in Atlanta, Miami upset the Celtics, and the Knicks took down the Pistons on the road in overtime. It's worth noting that Dwyane Wade had a poor shooting night, but still willed his team to a big win over the Celtics, something that I said yesterday he'd need to do before I seriously put him in my personal MVP race. Well, in my books, he's number two right now right behind LeBron James. Sorry Kobe.
Wednesday's best: Chris Paul for sure. He had a triple-double, posting 30 points, 10 rebounds, and 13 assists, along with 4 steals in a comeback win over the Wizards. If only the Hornets could get their you-know-what together, Paul would be right in the thick of the MVP race.
Wednesday's worst: Oh Ben Gordon, why must you tease us? After posting 43 points Monday, he shoots 1-10 for 4 big points in a big loss at Orlando. How you go from 8-11 from three point range Monday to 0-1 Wednesday blows my mind. Explain it to me Bulls fans. I dare you to try.
Keep an eye on: Never thought I'd say this, but… JJ Redick? He's been getting some minutes in the last two games (30 Monday and 21 Wednesday) and has averaged 11 in those two. But where you might find use for him is while streaming in the playoffs. He could be good for an assured three a gamewith the right minutes if you're in a deep league or the wire is thin.

What to watch for Thursday: TNT Thursday features Lakers at Spurs followed by Cavaliers at Suns (a game I wish I was going to). The first will be typical Lakers/Spurs, and the second will be… a blowout. I'm poredicting a big game for A) Mo Williams, B) LeBron James, or C) both of them.
Posted by Brandon Haraway Categories: Disses, Props, Boston Celtics, Cleveland Cavaliers, Milwaukee Bucks, Miami Heat, Dallas Mavericks, Houston Rockets, New Orleans Hornets, San Antonio Spurs, Denver Nuggets, Portland Trailblazers, Utah Jazz, Phoenix Suns,

Wednesday saw Shaquille O'Neal's return to Miami, a battle of streaking Western playoff teams, a battle for Texas, and two teams clinch playoff spots. Yep, it's March, and it's exciting.
Wednesday's best: Of course it was Dwyane Wade. I think his name is permanently in this spot now. Seriously, dude is unreal. It seems every team with a star guard torches the Suns like this. Wade had 35 points, 6 rebounds, 16 dimes, a steal, a block, and a couple threes. Nice. Oh yeah, the Heat won too.
Wednesday's worst: Luke Ridnour. 0-7 from the field? That's enough to land you in this section. No wonder the Bucks lost by 18.
Keep an eye on: Daequan Cook. He erupted for 27 points on 6 threes. Performances like this might earn him more minutes. He randomly got 36 in this game, and with more minutes, he might be worth looking at for some threes in deep leagues. Just not yet though.
What to watch for Thursday: It's the worst day of the week for basketball, but at least it's two decent games. The Hornets take on Dallas in Big D, and the Blazers travel to the Mile High City to face Denver. Of course, the best part of Thursday nights is the TNT show, we all know that.
Posted by Brandon Haraway Categories: Disses, Props, Boston Celtics, New York Knicks, Miami Heat, San Antonio Spurs, Portland Trailblazers,

Tuesday brought a few news items. Mikki Moore signed with the Celtics, making him an interesting guy to look at, especially if he's out there in deeper leagues. Stephon Marbury was bought out in New York, which is a good thing for all parties involved. It looks like he may be headed to Boston as well. What remains to be seen is if he plays the Sam Cassell role, or a semi-significant role, as the main PG behind Rajon Rondo. Keep an eye on that.
Tuesday's best: Dwyane Wade. We talk about this guy a lot don't we? He went off for 31 points, 7 rebounds, and 16 assists. He made 8-9 from the line and 11-20 from the field too. The 6 turnovers kinda hurts, but oh well. I'll take it.
Tuesday's worst: OJ Mayo. Juice had just 7 points, 2 rebounds, and 6 assists. That's not TOO bad but he did go 3-11 from the field (1-6 from three) and turned the ball over 4 times. Definitely not typical for the Juice Man.
Keep an eye on: Daniel Gibson. He broke out of his funk to the tune of 19 points, including 3 threes. That's about it, but that's all you'd need him for. He's worth watching because if he gets hot, he's got value for sure.
What to watch for Wednesday: Close to a full slate Wednesday. Watch Boston, and how they use Leon Powe against a team with an inside presence and with Brian Scalabrine's sudden neck injury. I doubt Mikki Moore will be with the team, but who knows. San Antonio hosting Portland should be a good one as well.
Posted by Brandon Haraway Categories: Props, Talent, Boston Celtics, New York Knicks, Toronto Raptors, Cleveland Cavaliers, Miami Heat, Portland Trailblazers, Utah Jazz, Golden State Warriors, Los Angeles Clippers, Phoenix Suns,

Three games on national TV today was nice. Delonte West was back and torched the Pistons, the Celtics figured out maybe Kevin Garnett isn't all that important, and the Raptors got even with the Knicks. But without further adieu…
Sunday's best: No disrespect to Dwyane Wade's 50 points, 5 rebounds, and 5 assists, but I'm giving this to Rajon Rondo. What a player. He went for 32 points, 6 rebounds, and 10 dimes, on top of 3 steals, a three, and some stellar shooting in a road win against the streaking Suns. It's pretty scary when someone outside the Big Three is playing this well. Oh yeah, and Steve Blake had 14 assists in one quarter. He only finished with 17 though. Only.
Sunday's worst: Grant Hill. In 30 minutes, just 8 points on 2-7 shooting, and here's the real dagger: 4-7 from the line. He's shooting 82% on the season, and this probably lost somebody in fantasyland a win for the week. Extremely unimpressive line for that many minutes, and we have to wonder if that injury he suffered Friday is kind of a big deal.
Keep an eye on:DeAndre Jordan. Dude went for 15 and 12 with 3 blocks. He's worth grabbing in deep leagues for sure.
What to watch for Monday: Monday is a fairly bland day around the league. Carlos Boozer is expected to play Monday, so plug him in for sure, just don't expect too much. Keep your eyes peeled to that Clippers/Warriors box score to see if Jordan gets some minutes and continues to break out.
Posted by Brandon Haraway Categories: Disses, Props, Talent,

On a day in which a semi-, kinda-, a-little-bit-significant deal was made (more on this below), one was also taken away. The Bulls acquired Brad Miller and John Salmons in a deal also involving Drew Gooden and Andres Nocioni. Why? Well I'm not sure. Nobody really is. I guess they think they can compete in the playoffs. Ok, please stop chuckling.
Wednesday's best: Today is a tie. I just can't decide. Dwyane Wade had 37 points, 4 rebounds, and 12 assists to go along with four steals and a block. Well that's nice. But so way Amar'e Stoudemire's 42 points and 11 boards on 15-20 shooting and 12-13 from the line. That's the kind of line that allows you some wiggle room in the FG% department for the rest of the week.
Wednesday's worst: Tyson Chandler. Dude, you failed a physical. It's the middle of the season. Now nobody knows what's wrong with you, and the Hornets have to lie to you to make you feel welcome again. In the beginning, they were excited to have Joe Smith and Chris Wilcox, and now they must have been doing it just for financial reasons, right? You wasted a game for yourself and a few other dudes, and made your GM look silly. I'm sorry, it's kinda funny.
Keep an eye on: Spencer Hawes. He gains a lot from the trade today, and had a good game tonight. He could definitely end up being a guy you look at keeping in some deeper leagues if you don't have a lot of keeper-quality dudes.
What to watch for tomorrow: Only two games tomorrow, and we all know how much of a snoozefest Detroit and San Antonio can be, and Utah will probably lose to Boston. Ho-hum. But guess what's the most exciting part of tomorrow on TNT? The Round Mound of Rebound is back. I'm sure we'll get to hear how "It was a turrible mistake Ernie, I really am a knucklehead." Must-see TV.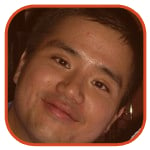 Posted by Alvin Lai Categories: H2H, Pacific Division, Sacramento Kings, Site Features, Talent,

Dwyane Wade.
Al Jefferson.
Rudy Gay.
Through three rounds of a head to head draft, having these three guys from the 12 spot. Time to press the advantage in scoring, and this guy might be the best scorer left out there. Plus he provides in bundles what this team still needs lots of…three-pointers.
Round 4, Pick 1, Kevin Martin, SG, Sacramento Kings
The Fig Cap: With the Tru Warier gone, K-Mart is open 24-7! Give me the rock!
Click to continue reading Dropping Dimes Mock Draft: Round 4, Pick 1 - Kevin Martin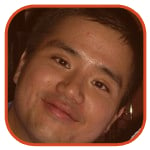 Posted by Alvin Lai Categories: H2H, Site Features, Southwest Division, Memphis Grizzlies, Talent,

With the 12th and 13th picks in the draft, this team secured Dwyane Wade and Al Jefferson. Strengths of this pairing include scoring in particular, as well as the fact that between the two of them, the major categories have been addressed decently to start, with the exception of three-pointers. Wade is eligible at point guard while Al Jeff can play center, so there is no need to worry about positional issues.
This sounds like a good chance to draft a player who can 1) pad the stats Wade and Al Jeff are good at and 2) start to address three-pointers.
Round 3, Pick 12: Rudy Gay, SF/PF, Memphis Grizzlies
Click to continue reading Dropping Dimes Mock Draft: Round 3, Pick 12 - Rudy Gay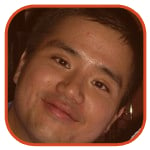 Posted by Alvin Lai Categories: H2H, Northwest Division, Minnesota Timberwolves, Site Features, Talent,

The long weekend is in the rear view mirror, school has started, and our mock draft kicks off September with the first pick in the second round. Dwyane Wade is a fun pick even in the worst of times, but 22 players fly off the board before this team makes its third round selection. With Flash coming back from injury, it seems wise at this point to 1) go for a younger player who can log a bunch of games and 2) go for a big man so that even if Wade misses some time, this team can change up its strategy and remain competitive.
Make sure you check our master list for a recap and links to all the picks made thus far. The list should eventually feature some round by round commentary as well.
Click to continue reading Dropping Dimes Mock Draft: Round 2, Pick 1: Al Jefferson

Posted by Scott Sargent Categories: H2H, Props, Roto, Site Features, Talent, Miami Heat,
The end of the first round appears to be the land of boom-or-bust. Just a pick earlier, we saw Gilbert Arenas fly off of the board. Not long before him, Caron Butler's entrance into the first round could make or break a few seasons. Needless to say, getting this guy with the 12th selection this season could prove to be quite a steal, assuming he plays to even half of the level which we saw against the rest of the world during the Olympic games.
Though he ruined many of fantasy seasons last year, I have no hesitation in selecting…
Dwyane Wade, PG/SG, Miami Heat
Click to continue reading Dropping Dimes Mock Draft: Round 1, Pick 12 - Dwyane Wade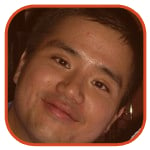 Posted by Alvin Lai Categories: Site Features,
Our mock draft should be launching in a few weeks. Until then, our two on two tourney reaches its last couple of stages. The elite eight players that made it this far are an impressive bunch, Check it out.
Click to continue reading Dropping Dimes Two on Two Tourney: Semi-finals!
© Gear Live Media, LLC. 2007 – User-posted content, unless source is quoted, is licensed under a Creative Commons Public Domain License. Gear Live graphics, logos, designs, page headers, button icons, videos, articles, blogs, forums, scripts and other service names are the trademarks of Gear Live Inc.