Posted by Brandon Haraway Categories: Disses, Props, Chicago Bulls, Cleveland Cavaliers, Detroit Pistons, Atlanta Hawks, Miami Heat, Orlando Magic, Dallas Mavericks, Houston Rockets, New Orleans Hornets, San Antonio Spurs, Denver Nuggets, Portland Trailblazers, Seattle Supersonics, Utah Jazz, Phoenix Suns,

Happy St. Patty's Day! I really wish I was a Thunder fan. They really impress me. They played really well without Kevin Durant, showing great ball movement and some of the best teamwork we've seen in the NBA this year. Then tonight, they beat the Spurs. They've now beat San Antonio, Dallas, Utah, Portland, and Detroit this year. That's not too shabby when early on, some people though they might break the all-time loss record.
Monday's best: It was a pretty slow night, and our award goes to Chris Paul. His Hornets lost at home, but he ended up with 29 points, 6 rebounds, 11 assists, and 6 steals. His 11-11 from the line wasn't to bad either.
Monday's worst: Tyson Chandler. He played 38 minutes! How you play that many minutes as the second best player on your team and score 4 points is beyond me. Only 7 boards too. I didn't watch the game or anything, but maybe this is why they lost?
Keep an eye on: The Hornets and a possible bad end-of-season scenario. They're clearly playing bad ball, losing 3 of 5, including losses at Atlanta and Chicago. The rest of March is a cakewalk for them besides Denver, but in April they get Utah, Phoenix, and Dallas at home, and Miami, Dallas, Houston, and San Antonio on the road. They're only a game and a half ahead of the 8 seed, and while I don't think they'll miss the playoffs at all, a couple more losses in March could severely hurt their seed and put them dangerously close to the lottery…
What to watch for Tuesday: Magic at Cavaliers is a good game on NBATV. Pistons at Mavs should be a good one too, and is a big game for Dallas as things suddenly got interesting again at the bottom of the Western playoff picture this weekend.
Posted by Brandon Haraway Categories: Disses, Props, Boston Celtics, New York Knicks, Chicago Bulls, Cleveland Cavaliers, Detroit Pistons, Atlanta Hawks, Miami Heat, Orlando Magic, Washington Wizards, New Orleans Hornets, San Antonio Spurs, Utah Jazz, Los Angeles Lakers, Phoenix Suns,

Wednesday was somewhat eventful, at least in terms of real basketball. Utah had their 12-game winning streak snapped in Atlanta, Miami upset the Celtics, and the Knicks took down the Pistons on the road in overtime. It's worth noting that Dwyane Wade had a poor shooting night, but still willed his team to a big win over the Celtics, something that I said yesterday he'd need to do before I seriously put him in my personal MVP race. Well, in my books, he's number two right now right behind LeBron James. Sorry Kobe.
Wednesday's best: Chris Paul for sure. He had a triple-double, posting 30 points, 10 rebounds, and 13 assists, along with 4 steals in a comeback win over the Wizards. If only the Hornets could get their you-know-what together, Paul would be right in the thick of the MVP race.
Wednesday's worst: Oh Ben Gordon, why must you tease us? After posting 43 points Monday, he shoots 1-10 for 4 big points in a big loss at Orlando. How you go from 8-11 from three point range Monday to 0-1 Wednesday blows my mind. Explain it to me Bulls fans. I dare you to try.
Keep an eye on: Never thought I'd say this, but… JJ Redick? He's been getting some minutes in the last two games (30 Monday and 21 Wednesday) and has averaged 11 in those two. But where you might find use for him is while streaming in the playoffs. He could be good for an assured three a gamewith the right minutes if you're in a deep league or the wire is thin.

What to watch for Thursday: TNT Thursday features Lakers at Spurs followed by Cavaliers at Suns (a game I wish I was going to). The first will be typical Lakers/Spurs, and the second will be… a blowout. I'm poredicting a big game for A) Mo Williams, B) LeBron James, or C) both of them.
Posted by Brandon Haraway Categories: Disses, Props, Boston Celtics, Cleveland Cavaliers, Dallas Mavericks, New Orleans Hornets, Denver Nuggets, Portland Trailblazers,

Another ho-hum Thursday on TNT saw the streaking Hornets beat Dallas and keep the 8th spot insecure and Denver win at home against the (still) Greg Oden-less Trailblazers. Of course, pickens are always slim Thursdays, but one line stood out above all.
Thursday's best: Gotta go with Chris Paul. He had 27 points, 4 rebounds, and 15 assists. More importantly, another win for the Hornets, their sixth in a row. This win gives them the four seed, and for now, home court in at least the first round.
Thursday's worst: We'll go with Josh Howard, for sitting out the second half. Certainly isn't his fault, but that doesn't mean it won't hurt fantasy owners. He still managed to jack up 10 shots (missing 7) in 18 first half minutes. Not good news.
Keep an eye on: JR Smith, who started Thursday. This is one of those guys you always look at and say "wow, he got the short end of the straw being on his coach's bad side." If he starts, 3 threes per game are possible. But he likely won't keep starting as long as George Karl is his coach.
What to watch for Friday: We're at the point where about half or more of the games on a nightly basis are interesting for playoff implications. But one Friday night matchup stands above all else: Cleveland at Boston. Oh yeah baby.
Posted by Brandon Haraway Categories: Disses, Props, Boston Celtics, Chicago Bulls, Cleveland Cavaliers, New Orleans Hornets, Denver Nuggets, Minnesota Timberwolves, Seattle Supersonics, Utah Jazz, Los Angeles Lakers, Phoenix Suns,

Friday night was something special. We saw an epic battle between the Lakers and Hornets, in which Chris Paul fouling out might have cost the Hornets a big upset, yet another 140-point outburst by the Suns, and one of the truly amazing single performances in recent years by none other than LeBron James. I really hope you got to see at least part of one of these games.
Friday's best: LeBron takes the cake here, and it's not close. The man scored 16 points in less than three minutes at the beginning of the third quarter. He finished with 55 points, 5 rebounds, 9 assists, and 8 threes. About half of those threes were at least a couple feet behind the line. Truly amazing. But let's not look past Paul's 21 points, 5 rebounds, 16 dimes, and 4 steals and Leandro Barbosa's career-high 41 points (on 16-21 shooting!), 7 rebounds, 7 assists, and 6 steals. Two extremely outstanding lines that would easily top most other nights. Oh, and Randy Foye had 36 points, 6 rebounds, 3 assists, and 4 steals too.
Friday's worst: Peja Stojakovic. He had 5 points on 2-11 shooting (1-8 beyond the arc) in 29 minutes. If he had connected on just a couple more shots, the short-handed Hornets would have taken down the mighty Lakers in Hollywood… oh well. He's just so inconsistent, it has to be maddening for his owners.
Keep an eye on: The Chicago Bulls. Big win tonight at home against the Nuggets, in the first game after acquiring Brad Miller and John Salmons... and they didn't even play. Maybe it was a big chemistry booster. Maybe they can make noise in the playoffs. Maybe they should try to climb a few spots and get out of facing the Celtics or Cavs in the first round.
What to watch for tomorrow: The best game on the docket tomorrow is easily New Orleans at Utah. One team coming off a pretty tough loss tonight in OT traveling to play a team in an emotional turbulent time, toppling the defending champs Thursday and losing their owner and influential Utah man Larry H. Miller. Should be a pretty interesting game, and definitely an emotional one for the Jazz and their fans. I wish Miller's family and the community to best as they recover from this tough loss.
Posted by Brandon Haraway Categories: Injuries, Waiver Pick Ups, Philadelphia 76ers, Toronto Raptors, Milwaukee Bucks, Orlando Magic, New Orleans Hornets, Denver Nuggets, Los Angeles Lakers,

It's that time of year again! No, not Single's Awareness Day. No, not the All-Star Break. It's that magical time that inevitable occurs every year when seemingly every relevant baller gets hurt. It's here in full effect, and let me tell ya, it sucks. Here we go again…
Elton Brand
This just broke this afternoon. This morning, it was a day-to-day sprained shoulder. Now, it's season-ending surgery. Sweeeeet. Yesterday ESPN reported that an MRI showed it was healing, too. So who steps up? Reggie Evans baby. He's long been a favorite of mine in fantasy, and with even 25 minutes we could see double digit rebounds often. Go grab him now before everyone else catches on. Marreese Speights should get a little extra burn too, and could be worth a look if you're desperate. Brand is probably safe to cut, but it might be smart to wait another day or two to make sure this is all definite.
Catch the rest of the recent injuries after the jump!
The Fig Cap: Yeah… how's that working out for ya?
Click to continue reading Injury Bug Bites, And It Hurts

Posted by Dennis Velasco Categories: H2H, Northwest Division, Utah Jazz, Props, Site Features,
The Fig Cap: "Yeah… Chris Paul, who?"
Okay, Deron Williams of the Utah Jazz isn't exactly to the point of mocking Chris Paul, arguably the first overall fantasy basketball pick, of the New Orleans Hornets, but he is more than holding his own. Unfortunately, for Raymond Felton, the same cannot be said of him. For those of you that don't remember the 2005 NBA Draft, Williams was drafted third overall, Paul fourth overall, and Felton fifth overall. While Felton is still trying to relatively find his way in the NBA, Paul and Williams are perennial All-Star caliber players and the latter should be climbing up fantasy basketball drafts as the season gets closer. How many potential 20-10 players are there in the NBA? Only several, and Williams is one.
Round 3, Pick 3 - Deron Williams, PG, Utah Jazz
Click to continue reading Dropping Dimes Mock Draft: Round 3, Pick 3 - Deron Williams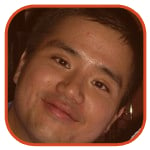 Posted by Alvin Lai Categories: H2H, Pacific Division, Los Angeles Lakers, Talent,

So far this team has the best point guard and possibly the best fantasy player out there in Chris Paul and arguably the most dominant center in terms of doing what he is good at in Dwight Howard. The turnovers will rack up quickly on this team, but who cares about turnovers, right?
The choice in the war room is to add a big man who can pass the rock, thereby giving both CP3 and Superman a little backup.
Round 3, Pick 2: Pau Gasol, PF/C, Los Angeles Lakers
Click to continue reading Dropping Dimes Mock Draft: Round 3, Pick 2 - Pau Gasol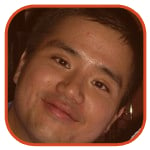 Posted by Alvin Lai Categories: H2H, Site Features, Southeast Division, Orlando Magic, Talent,

Have you heard about the notion that in life, the chance of something happening is always 50%? If you flip a coin, it will either land on hands or it won't. Forget the one in six chance taught to you in Grade 4 when considering the odds of a die landing on three. It either lands on three or it doesn't…50%!
Now before you start applying this simple yet philosophical math to the roulette table, please stop and let me be clear in that I bring this up all for the sake of an attempt at setting up a punchline.
Winning in fantasy hoops? Either Dwight Howard will be on your team this year or he will not. Either you will win with Dwight Howard or you will not. 50%...kind of like his free throw percentage. What about your chances of kissing the rim like Dwight can? Zero. Let's stay real.
Click to continue reading Dropping Dimes Mock Draft: Round 2, Pick 11 - Dwight Howard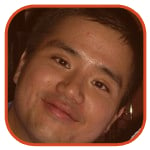 Posted by Alvin Lai Categories: H2H, Southwest Division, New Orleans Hornets, Talent,

We here at Dropping Dimes have selected LeBron James #1 overall for three years running now. This year our mock draft focuses towards a head-to-head league; even with the lower FT%, LBJ is a surefire pick.
Where does that leave us now with the #2 pick? Happily calling on the name of the point guard who can shove Superman to the curb, that's where.
Click to continue reading Dropping Dimes Mock Draft: Round 1, Pick 2 - Chris Paul

Posted by Scott Sargent Categories: Central Division, Cleveland Cavaliers, Editorial, H2H, Props, Roto, Site Features, Talent,
It's the time…
Of the season…
For the third annual DD Mock Draft. The mock where the fellas over at this here blog will aim to bring you as many mock selections as possible before the start of the regular season. But while other mock drafts will give you an entire round with little analysis with each selection, we here will give you one pick at a time. With each pick, you'll get the thoughts behind it as well as the up/down side to taking said player at each respective slot.
With that said…Let's get into it.
Round 1, Pick 1: LeBron James, SF, CLE
Click to continue reading Dropping Dimes Mock Draft: Round 1, Pick 1 - LeBron James
© Gear Live Media, LLC. 2007 – User-posted content, unless source is quoted, is licensed under a Creative Commons Public Domain License. Gear Live graphics, logos, designs, page headers, button icons, videos, articles, blogs, forums, scripts and other service names are the trademarks of Gear Live Inc.